The Starfield buzz is well and truly ground shaking right now, but before the blockbuster game takes to the skies it's worth netting yourself a $10 discount if you're not planning to play via Game Pass. Newegg is currently running a secret promo code that slashes the price of its PC (Steam) and Xbox Starfield pre-orders. That means you can score all those delicious bonuses and save on the MSRP of your chosen edition at the same time.
Simply apply promo code SAVEXDPP at checkout to save on both the PC and Xbox versions of the game. Considering we haven't seen any major Starfield pre-order discounts yet, that's a particularly special offer.
This code is live on the PC Premium Edition (usually $99.99) and Standard Edition (usually $69.99). That means everyone is covered for some stellar savings - unless you're a Game Pass subscriber. It goes without saying that existing members should be avoiding these offers considering Starfield will be heading to the Xbox and PC subscription services on day one. Those pre-order bonuses are tempting - but not enough to warrant an unnecessary $90 purchase.
If you prefer to own your games, though, the only job left is to work out whether your opting for the Starfield Standard or Premium edition. The former (and obviously cheaper) option sends you home with the Old Mars Skin Pack, a collection including the Laser Cutter, Deep Mining Helmet, and Deep Mining Pack for use in-game. However, the Premium Edition doubles down, also packing in the Shattered Space story expansion, access to the full game up to five days early, the Constellation skin pack, as well as a digital artbook and original soundtrack.
Starfield officially has lift off on September 6 (though Premium pre-orders will have access from as early as September 1).
Save on Starfield pre-orders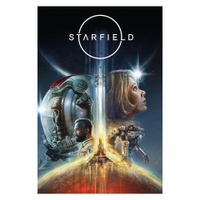 PC | Starfield Standard Edition | $69.99 $59.99 at Newegg
Save $10 - The standard edition nets you access to the "Old Mars Skin Pack" in-game, offering up the laser cutter, deep mining helmet, and deep mining pack as well. Be sure to use promo code SAVEXDPP for the $10 discount at checkout.
Premium Edition | $99.99 $89.99 at Newegg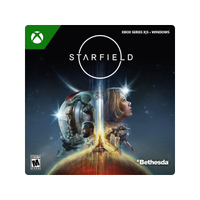 Xbox | Starfield Standard Edition | $69.99 $59.99 at Newegg
Save $10 - Xbox players can also take advantage of this offer, grabbing the standard edition for just $59.99 at Newegg right now. Again, you'll be using the same promo code - SAVEXDPP - at checkout for the full saving.
Premium Edition | $99.99 $89.99 at Newegg

Should you pre-order Starfield?
We're close to release day now, so the clock is ticking on those Starfield pre-order bonuses. Once the game launches those offers will be off the table so if you're after extra skins or that juicy Premium content pack we'd recommend getting your order in early. There's just one problem - and it comes in the form of Xbox Game Pass.
If you're already a Game Pass member you shouldn't be pre-ordering Starfield. If you're not already a member, it's worth checking for Game Pass deals to make sure you can't save even more on the library. Yes, there's plenty of extra content but unless you already know you're going to be a super fan it's not worth the price of admission for the whole game. Those five days of early access are going to fly by as well.
However, if you don't subscribe to either service and you prefer to own your games (and all those pre-order bonuses) outright, this is the best way to pre-order Starfield right now.
We're also keeping you up to date with Assassin's Creed: Mirage pre-orders as well as all the latest cheap PS5 games as well.