Baldur's Gate 3 release live blog
The Baldur's Gate 3 release is here, so it's time to dive deep, deep into the Forgotten Realms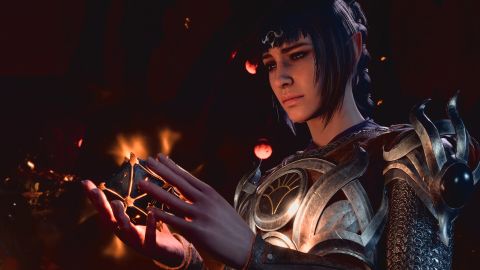 (Image: © Larian Studios)
Four years after its announcement, three years after its early access launch, and nearly a quarter of a century after the series began, the Baldur's Gate 3 release is upon us. Kicking off an astounding RPG double-header alongside Starfield, it's the product of developer Larian's years of expertise as perhaps the final remaining guardians of the fantasy CRPG formula.
If you've played any of the game's early access over the past three years, you'll know just how big Baldur's Gate 3 release is. But if you haven't, suffice to say that with dozens of potential characters, hundreds of hours of gameplay, and thousands of potential endings, this is a monumental game. Our Baldur's Gate 3 review in progress is out now, but just one playthrough barely scratches the surface of everything this game has to offer.
Which brings us to this blog. Even just the first few hours of the Baldur's Gate 3 release promise to be so massive that it's likely to be weeks before all of its secrets have been uncovered. It would be impossible to share every interesting detail, but as the community starts to get its teeth into the game over the weekend, we'll be sharing some of their most exciting discoveries, as well as our own perspectives on the game. It'll be live throughout launch week, so keep checking back for more.