The Xbox Activision deal has been a topic of discussion for over a year now, following Microsoft announcing its intent to purchase the publishing giant for $68.7 billion on January 18, 2022. The deal would see Activision, Blizzard Entertainment, and King become a part of the Xbox Game Studios brand, with Microsoft gaining control over franchises like Call of Duty, Candy Crush, and World of Warcraft.
Naturally, the largest video game acquisition in the industry's history has received quite a bit of attention. As it stands, both the Federal Trade Commission and European Commission are investigating the deal over competition concerns, while Sony continues to rally against the proposed acquisition in public.
It's a lot to take in, and there's a lot of unanswered questions out there. That's why we have put together this Xbox Activision deal explainer, where we'll try to answer some of your biggest questions around the acquisition. Naturally, we'll keep this updated as we learn more.
The basics
What is the Xbox Activision deal?
On January 18, 2022, Microsoft announced its intention to acquire Activision Blizzard. If approved, the Xbox Activision deal would bring video game developers like Beenox, Blizzard Entertainment, High Moon Studios, Infinity Ward, King, Raven Software, Sledgehammer Games, Toys for Bob, Treyarch, and others under the Xbox Game Studios umbrella. Microsoft Gaming would have control over a collection of the most popular video game franchises in the industry and, should the $68.7 billion deal close, Microsoft will become the third-largest gaming company by revenue – behind Tencent and Sony. Speaking to the potential of the acquisition, Microsoft Gaming CEO Phil Spencer had this to say: "Players everywhere love Activision Blizzard games, and we believe the creative teams have their best work in front of them. Together we will build a future where people can play the games they want, virtually anywhere they want."
---
When did Xbox buy Activision?
News of the Xbox Activision deal first surfaced on January 18, 2022. Naturally, this is just the first step in a lengthy process for approval, with both the US Federal Trade Commission (FTC) and the European Commission (EC) formally filing complaints to block the acquisition due to concerns surrounding competition in the market. Even without investigations, these massive deals can often take some time to complete: When Microsoft announced its intention to acquire ZeniMax Media in September 2020, it took a further six months before the likes of Arkane Studios and Bethesda Softworks could be officially welcomed into the Microsoft Gaming fold. Xbox has said that it is targeting a June 2023 closure date for its $68.7 billion acquisition of Activision Blizzard.
---
How much was the Xbox Activision Deal?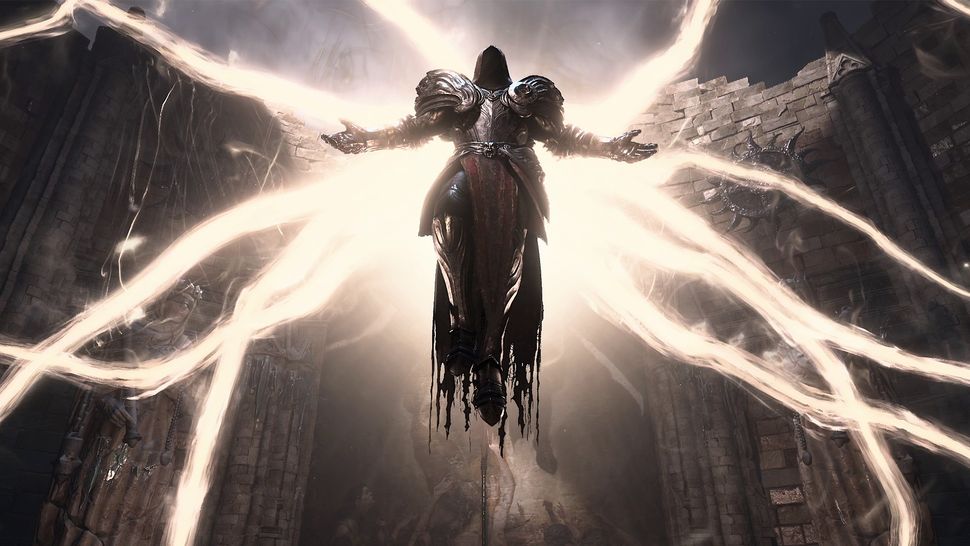 Microsoft has said it will buy Activision Blizzard for $95 dollars a share, in an all-cash transaction valued at $68.7 billion. This would be the most expensive video game acquisitions in the industry's history, dwarfing the $8.1 million that Microsoft paid for ZeniMax Media in 2021 and the massive $12.7 billion that Take-Two Interactive paid to acquire Zynga last year. As for why Xbox paid so much for Activision, there's a number of factors. Activision Blizzard is a global business, with studios positioned all over the world and with nearly 10,000 employees on its books. That's certainly a factor in the valuation, alongside Activision's massive share in the mobile market and its ownership of some of the video game industry's most popular and long-lasting franchises.
---
Why did Xbox buy Activision?
There are a variety of factors at play when trying to understand why Microsoft would want to buy Activision. The most obvious is that it gives the Xbox division access (and creative control) to some of the video game industry's most enduring IP – Call of Duty, Candy Crush, Crash Bandicoot, Diablo, Overwatch, Spyro the Dragon, StarCraft, World of Warcraft, and so the list goes on. Not only would Microsoft Gaming profit from new entries to these franchises, but it would be able to use legacy games to significantly bolster the Xbox Game Pass games list. Activision Blizzard reportedly tracks (opens in new tab) "nearly 400 million monthly active players in 190 countries and three billion-dollar franchises" across its console, PC, and mobile divisions, which would significantly bolster the growth of Game Pass, Xbox's investment in Cloud Gaming technology, and Microsoft's ability to compete with Sony and Nintendo.
The details
Is Microsoft still buying Activision?
At the moment, Microsoft is still buying Activision. If the deal were to completely fail, Microsoft would reportedly have to pay Activision a termination fee amounting to as much as $3 billion, and both companies would likely take a hit to their stock prices that they'd both be keen to avoid.
It's far more likely that Microsoft would be asked by trade bodies (such as the USA's Federal Trade Commission and the UK's Competition and Markets Authority) to make concessions. In February 2023, the CMA suggested that for the deal to pass, Microsoft might have to make a "partial divestiture" of Activision-Blizzard. That means that the deal would complete, but Microsoft would then be forced to sell parts of its new company off to satisfy anti-monopoly laws. That might mean that it would sell the Call of Duty franchise, or Blizzard, to another company.
However, the concept of the deal failing has clearly been discussed. In February 2023, Activision-Blizzard's embattled CEO, Bobby Kotick – often an unpopular figure in the company as a result of his links to the Activision-Blizzard lawsuit – said that he would remain in his role if Microsoft failed to purchase Activision.
---
When will the Xbox Activision deal close?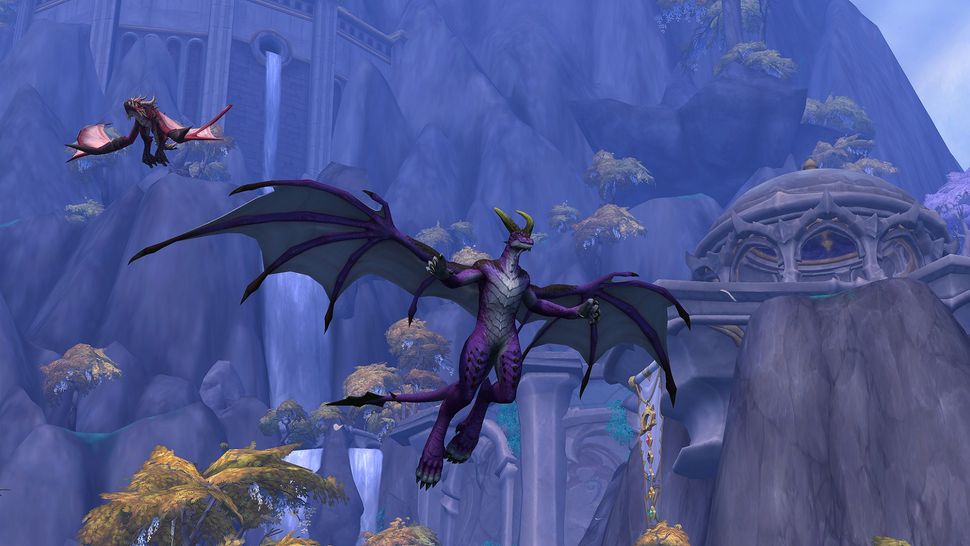 When it announced the deal, Microsoft said that it expected the process to close by the end of its 2023 financial year, which concludes on June 30, 2023. As such, the deal wasn't yet due to have been finalized, but if it does close, there's already a chance that it might be pushed beyond that date. In January, the US Federal Trade Commission (FTC) published its scheduling order for the Microsoft/Activision merger, revealing that final hearings about the case won't be held until August 2. That's more than a month after the June 30 date that Microsoft and Activision-Blizzard have been aiming for, and it's likely that those hearings themselves will take time, potentially pushing the close date later.
---
When are Activision games coming to Xbox?
Many Activision games are already on Xbox, because Activision is a third-party publisher. That means that it produces games regardless of platform, as opposed to first-party publishers (Microsoft, Sony, and Nintendo), who produce games for their specific ecosystems (Xbox, PlayStation, and Switch, respectively).
For example, every Call of Duty game comes to Xbox, as have other notable Activision games; recently, that includes the likes of the Spyro Reignited Trilogy, Tony Hawk's Pro Skater 1+2, and Crash Bandicoot 4. Blizzard games are also released on Xbox; Overwatch 2 launched into early access on Xbox Series X and Xbox One, while Diablo 4 is also coming to both consoles later this year.
If the deal goes through, future Activision Blizzard games will continue to be available on Xbox – and day and date through Game Pass – but it remains to be seen if their availability on Sony consoles will be impacted. Activision-Blizzard would become a first-party company within Microsoft, meaning that it would primarily be producing games for the wider Xbox ecosystem. Microsoft has made a years-long commitment to keeping several of Activision-Blizzard's games on other platforms, but it's likely that eventually, those games will be exclusive to Xbox,PC, and Microsoft's Game Pass and Cloud Gaming services.
---
Will dormant Activision franchises return?
Activision was founded in 1979, and has a wealth of IP and legacy titles locked away in its vault. With Xbox in control of the portfolio, there's every chance that some older (or long-dormant) franchises could make a return, which is something Microsoft Gaming CEO Phil Spencer has claimed is a "pretty exciting" prospect. Naturally, we all have our dream series revivals, and we have already made a wishlist of Activision Blizzard franchises we want to see reborn at Xbox.
---
When will Activision games come to Game Pass?
There are already hundreds of video games available as part of the full Xbox Game Pass games list, and that's expected to grow following the completion of the deal. However, there is no timeline for how long that may take. When Microsoft acquired ZeniMax Media, it took just a few days (opens in new tab) for 20 of the biggest Bethesda games to join the service – and more have joined since. Microsoft has said that it expects franchises like Call of Duty, Overwatch, and Diablo to join Xbox Game Pass eventually, although the arrival of Call of Duty may be delayed by "a number of years" due to ongoing negotiations with Sony. While you wait for those, here's our pick of the best Xbox Game Pass games to play today.
---
Can I still play Call of Duty on PS5 and PS4?
At the moment, yes, and Microsoft has made repeated offers to keep Call of Duty on PlayStation for ten years. That means that as well as playing future Call of Duty games on PS4 and PS5, you'll likely be able to play some of them on PS6 as well. It's also likely that Warzone 2 will continue to be available on PS4 and PS5 should the deal close – as is the case with Minecraft, Fallout 76, and The Elder Scrolls Online (live-service games which remain available on multiple platforms, despite now falling under the Xbox Game Studios banner following acquisitions).
That ten-year deal could get longer – Phil Spencer has said that he would be open to "a longer-term commitment that Sony would be comfortable with." But the Xbox chief has also said that the company believes the ideal of a forever-deal to be a mistake – while he's not planning to simply pull the rug out from beneath Sony a couple of console generations from now, we don't yet know what the future of Call of Duty looks like outside of the Xbox ecosystem.
What the publishers have said
What has Microsoft said?
Microsoft has maintained that the goal is making Activision Blizzard's catalog more accessible. While Game Pass will be stronger with Call of Duty, World of Warcraft, and Diablo included, Spencer noted as far back as Microsoft's first blog on the deal (opens in new tab) that "Activision Blizzard games are enjoyed on a variety of platforms". As such, the plan is "to continue to support those communities moving forward".
A question of competitive fairness within the gaming market has also arisen, with Microsoft previously adding the likes of Bethesda to its ranks. To that, the company has pointed out that, should the deal go through, Microsoft would be the third-largest gaming company revenue, behind Tencent and Sony.
---
What has Sony said?
Sony doesn't appear convinced Microsoft's pledges to keep games like Call of Duty readily available are genuine. As various international regulators scrutinize the deal, we've seen plenty of back and forth between the pair. For example, throughout the UK's investigation into the agreement, Microsoft accused the competition regulator of relying on Sony's objections, namely "misplaced" concerns over Call of Duty.
In a statement to Reuters (opens in new tab), a Sony spokesperson reiterated that the deal was "bad for competition, bad for the gaming industry, and bad for gamers themselves". "This deal would give Microsoft's Xbox ecosystem a unique combination of tech and content, and hence a dominant position in gaming, with devastating consequences for consumers, independent developers, and Sony itself," they said.
More broadly, a lot of concern stems from Call of Duty's continued availability. Sony reportedly said that Microsoft isn't offering parity, with the Xbox creator answering (opens in new tab) that a 10-year deal has been put up. The importance of the series to gaming has also been a constant, with Sony playing it up while Microsoft plays it down.
---
What has Nintendo said?
Nintendo has been largely silent on the Xbox Activision deal. While Sony and Microsoft continue to trade words and legal filings, the Switch manufacturer has been holding conversations behind-closed-doors. Microsoft president Brad Smith has confirmed that the pair have signed a "binding 10-year contract to bring Xbox games to Nintendo's gamers, should the deal close. This would of course include Call of Duty – the franchise has appeared on Nintendo consoles in the past, although not for a long while; a Wii U port of Call of Duty: Ghosts arrived in 2013.
---
What has Valve said?
Despite being offered a similar deal to Nintendo, Valve president Gabe Newell has said that it "wasn't necessary" as he's okay with the storefront's current relationship with Activision over Call of Duty and Microsoft. "We're happy that Microsoft wants to continue using Steam to reach customers with Call of Duty when their Activision acquisition closes," he told Kot (opens in new tab)aku in a statement." Microsoft has been on Steam for a long time and we take it as a signal that they are happy with gamers' reception to that and the work we are doing. Our job is to keep building valuable features for not only Microsoft but all Steam customers and partners."
So, what happens next?
Whether Xbox's acquisition of Activision Blizzard completes remains unknown. Microsoft will need to wait for the U.S. Federal Trade Commission, European Commission, UK Competition and Markets Authority to complete its investigations, while there are ongoing legal challenges in various states in the United States which may need to be resolved.
As it stands, Microsoft will continue to make its case, and everybody else will continue to argue their positions until the last. The deal is expected to close, one way or the other, by the end of Spring 2023. So we will of course keep you up to date on any new information as we receive it.
Looking for more on the Xbox Activision deal? Here's our look into what Microsoft's latest acquisition could mean for Activision Blizzard and Xbox Game Studios.