It's been over a year since Microsoft announced its plans to acquire Activision Blizzard for almost $70 billion – a move that's since been criticized by some and scrutinized by many. With the FTC having moved to block the deal in December, and with the EU Commission set to issue a ruling on the case, the buyout now hangs in the balance.
But if it were to go ahead, what might the acquisition mean for games? Shortly after announcing the buyout in January 2022, Microsoft said Activision games will still be "enjoyed on a variety of platforms" despite the Xbox takeover, but it's hard to say how that could impact individual franchises. Xbox Game Pass has revitalized a number of old school series, and while questions remain on the future of big-hitters such as Call of Duty, a positive outcome for Microsoft could see them revive some of Activision Blizzard's classic back catalog.
To this very end, let's explore the10 Activision Blizzard franchises that we'd really like to see return (and why) should the deal close.
Every Activision Blizzard IP
10. Prototype
Last game: Prototype 2 (2012)
You can never have enough open-world action adventure games, especially now that the power of current-gen consoles means bigger worlds that look better than ever. The Prototype series follows the story of shapeshifting amnesiacs trying to stop an outbreak that turns people into violent monsters - but it's the sandbox-style freedom to roam Manhattan that really made it interesting. Prototype 2 changed protagonists but tied the two characters together brilliantly, and a Prototype 3 can do the same thing - but hopefully with a much more diverse main character.
9. Skylanders
Last game: Ring of Heroes (2018)

Incorporating real-life toys inside an action adventure-leaning video game series, the appeal of Skylanders was broad among younger and older players alike. In fact, so well presented were the Skylanders games, that they really could have existed without their figurine peripherals and "Portal of Power" device that interpreted the real-world toys as playable characters in-game. Having kicked things off with 2011's Skylanders: Spyro's Adventure, the series spawned several main series entries – the last of which was 2016's Skylanders: Imaginators. The last inductee to the wider run, however, was 2018's mobile spin-off, Skylanders: Ring of Heroes.
8. Tenchu
Last game: Tenchu: Shadow Assassins (2009)
Thief: The Dark Project, Metal Gear Solid, and Tenchu: Stealth Assassins were the holy trinity of '90s stealth games that totally changed what I thought I knew about video games. Hiding bodies, stalking in shadows, opting for pacifism, and, you know, being an actual bloody ninja – early Tenchu had everything I didn't know I wanted, nor thought possible, while gripping a PSOne controller sat opposite a flickering CRT combination telly and VHS player. Perhaps the best ninja-inspired game to land in recent years is FromSoftware's Sekiro: Shadows Die Twice, which was, rather oddly, published by Activision. FromSoft still owns the rights to Sekiro, but a reimagined Tenchu drawing inspiration from the 2019 action-ninja 'em up would suit me just fine.
7. Warcraft: Orcs & Humans
Last game: Warcraft 3: Reign of Chaos (2002)
Mention the name Warcraft today and most people think of World of Warcraft, the hugely successful MMORPG that has dominated the genre since 2004. But Warcraft: Orcs and Humans is where it all began – an MS-DOS-born RTS from 1994, that was the basis of the plot for the 2016 Warcraft movie on the silver screen. Released ahead of everything from StarCraft to Command & Conquer, Warcraft: Orcs and Humans played a key role in the RTS boom of the 1990s, whose pioneering ideas many games have since borrowed. Against the enduring popularity of WoW today, a reimaging would need to go big. And that's exactly why we've placed it on this list.
6. True Crime
Last game: True Crime: New York City (2005)
The first of two open-world crime simulators released between 2003 and 2005, True Crime: Streets of LA landed the year after Grand Theft Auto: Vice City and the year before Grand Theft Auto: San Andreas. As such, Luxoflux and Activision's sandbox sim that told its tale through the eyes of law enforcement was written off by many as a GTA clone, despite being one of the most ambitious games to challenge Rockstar's dominance of the genre - with a slew of neat features that included limb targeting, slow-motion kills and car chases, and to-scale, so-called "GPS-accurate" open-world recreations of parts of Los Angeles and latterly New York City. A third game, True Crime: Hong Kong, was canned in 2011, but with enduring GTA-challenger Saints Row now being rebooted, now feels like a good time to revisit the streets.
5. Guitar Hero
Last game: Guitar Hero Live (2015)
When it comes to rhythm games, nothing quite beats the rush of nailing a track in Guitar Hero. With the signature guitar controller in your hands, hitting the colored buttons in time made it feel like you really were a bonafide musician who could put on one hell of a performance. Since the release of the first game back in 2005, there have been many sequels and off-shoots, with Guitar Hero Live seeing out the series. I'm more than ready to see the series make an updated comeback that doesn't stray too far away from the game that started it all.
4. Blur
Last game: Blur (2010)
Remember Blur? It might not have been massively successful back in the day, but its distinct offering of arcade-style racing would be fun to revisit in a shiny reboot. With a host of different power-ups like nitro-fueled boosts and offensive and defensive buffs, Blur was all about taking out your opponents and taking first place on the underground racing scene. There was even word at one point that a sequel was in the works before developer Bizarre Creations ultimately shut down. While there's a lot of racing adventures out there, it would be interesting to see just how a Blur reboot would shape up like if it ever did get a second chance to hit the roads.
3. StarCraft
Last game: Starcraft Remastered (2017)
The RTS genre really took off in the late '90s, and the original Starcraft established a lasting legacy as one of the best examples. Letting you carry out your own galactic war in a sci-fi world with different alien species, it really puts your tactics to the test as you build up your own base and manage your resources to best the opposing alien teams. With a robust single-player campaign and multiplayer support, it even spawned a fantastic sequel in StarCraft 2, as well as a remaster in 2017. If there was ever an RTS I would love to see get a true revival, it's StarCraft.
2. Spyro the Dragon
Last game: Spyro Reignited Trilogy (2018)
If the recent success of Psychonauts 2 and Ratchet and Clank: Rift Apart tell us anything, it's that the community is still hungry for platformers. The open-ended 3D platforming of the Spyro games would be a lovely world to revisit, and the beautifully vibrant colors would certainly wow us on current-gen consoles. Rumors of a Spyro 4 game have been swirling since the remastered trilogy was released in 2018, with fans hoping a new game would pick up where the original PlayStation trilogy left off back in 2000. As a Spyro fan, I'd love to jump back into the Spyro story on a shiny new console, and I'm sure many others would agree.
1. Tony Hawk's Pro Skater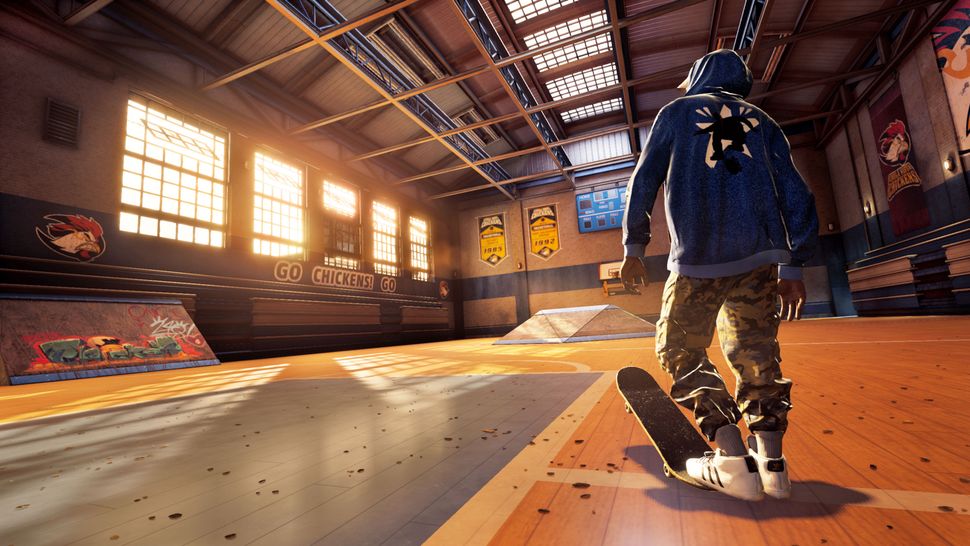 Last game: Tony Hawk Pro Skater 1 + 2 (2020)
The future of the Tony Hawk's Pro Skater franchise has been unclear since the moment the remaster of the first two games dropped back in 2020. Some believed a remaster of Tony Hawk's Pro Skater 3 would be next on the list, but when developer Vicarious Vision was moved over to work solely on Blizzard games in January 2021, it certainly seemed like future THPS games were out of the question. Then, the drummer for the band CKY, which has a song in THPS 3, mentioned during a podcast chat about Tony Hawk Pro Skater that the band was included in "the new one coming out" as well. We'd love to see a studio dedicated to giving us more skateboarding games that combine physics and fun, so we'll be keeping an eye out for sure.
---