If you're wondering about Hogwarts Legacy wand flexibility as you start your wizarding adventure then don't worry. It's all basically for appearances and makes little difference in game. The option comes up when you finally choose your own at Ollivander's, with flexibility one of the core aspects you can change. But it's largely a lore nod, with no practical benefit or drawbacks to the decision. Whatever wand type you go with, the game will play exactly the same. Wand flexibility is just a cute little beat to make you feel like you're really getting your start of term supplies, but in Hogwarts Legacy it's simply down to your personal preference.
Which wand flexibility is best in Hogwarts Legacy?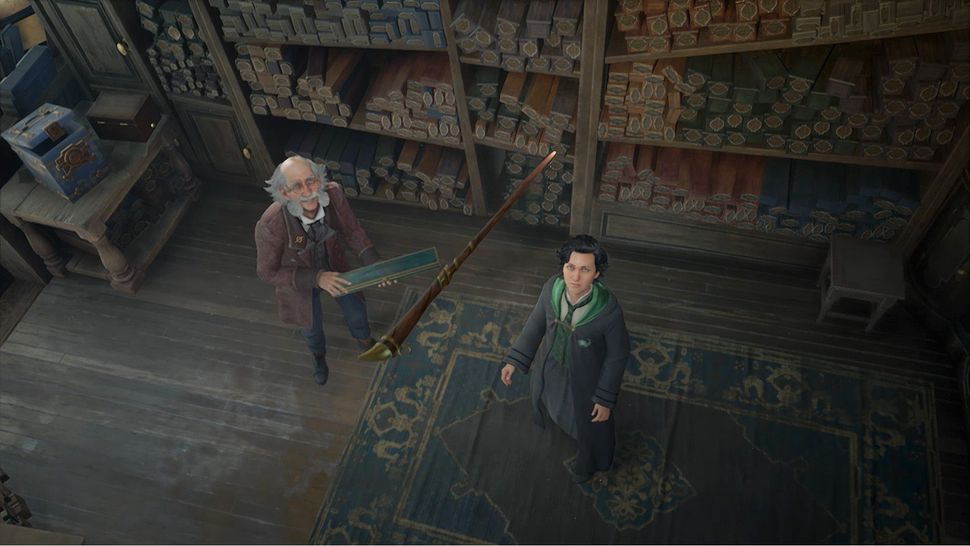 It doesn't matter how flexible your wand is, despite having the option to choose. Flexibility options range from whippy to unyielding but that's just for color. You can choose a range of woods, designs and so on that will change how the wand looks but all of these qualities are merely cosmetic, and have no effect on gameplay.
It's similar to when you change your appearance in Hogwarts Legacy or choose your Hogwarts Legacy broomstick - it's all for looks at best and there's no discernible differences practically. The Harry Potter novels and films explain that wand flexibility relates to the owner's ability to change and adapt in accordance to their wand. While wood and core types all align a wand with the person in question and allow it to "choose the wizard". Here it's all just for looks.
While you are assigned a wand at random in Hogwarts Legacy, you can change it's features however you want. Check out more of our Hogwarts Legacy tips and tricks to get the most out of this magical realm.
The release of Hogwarts Legacy has been the subject of criticism and debate due to J.K. Rowling's public stance on gender identity, which continues to challenge the inclusivity at the heart of the Harry Potter community. Here is our explainer on the Hogwarts Legacy controversy.