It's safe to say that people are going a little crazy over Fortnite. Epic Games' free-to-play battle royale game has taken the world by storm, totting up a ridiculous 3.4 million concurrent players as of February 2018 (and no doubt that number is even higher now). Originally launching on PS4, Xbox One, PC and Mac back in September 2017, there has since been a Fortnite mobile launch on iOS for iPhone and iPad. However, the question that's now being asked is when is Fortnite mobile coming to Android? Because Epic Games really deserves to add a few more million to its player count in the form of Android phone and tablet owners.
Thankfully, there's good news in that department. It turns out Fortnite mobile is coming to Android very soon. In a recent blogpost dedicated to the mobile version of the highly successful battle royale game, Epic Games announced that Fortnite mobile is coming to Android "this summer":
"We are targeting this summer for the release," read the blogpost. "We know many of you are excited for this release, and we promise that when we have more information to share, you'll hear it from us first."
As for an actual release date though, Epic Games is keeping quiet. I'd put serious money on it arriving for Fortnite Season 5. The current season, Fortnite Season 4, runs until July 9, so it makes sense for Fortnite mobile coming to Android for the start of season 5 a few weeks later.
What is Fortnite mobile?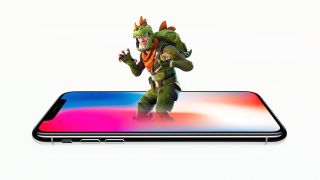 When Fortnite mobile first arrived in April 2018 it was an invite-only affair, with iOS gamers needing a special code in order to access the game on the App Store. However, since then, the game has been opened up as yet another free-to-play success story. Since its launch, Fortnite mobile has undergone a series of updates, improving the game's quality, functionality and decreasing the crashing frequency. Epic says that stability "is still one of our chief concerns", so no doubt the experience when Fortnite mobile comes to Android will be lovely and smooth.
Another thing Epic is working on is trying to reduce the install size of Fortnite mobile, which it seems to be making headway with, by compressing the app's size without losing any of its performance. On iOS at present, the current install size is 139.3MB, but when it first launched it was a hefty 1.98GB.
Epic is also making some major gameplay tweaks too, including improving Autorun and adding additional ways to fire, which you'll be able to switch between in the settings menu so you can find one that works for you on your device. There are also some updates in the works to improve the graphical quality, as well as adding a Battery-Saver mode that would allow you to increase the performance, and lower the graphics quality to save that precious battery-life.
All of this work should hopefully all be in the game by the time Fortnite mobile hits Android, so your patience will be rewarded by a highly polished game.
Will you be playing Fortnite mobile on Android? Let us know in the comments below or let us know your favourite Fortnite moments on Twitter @GamesRadar.