Black Friday SSD deals flew by last November. Although it was a crazy year for the storage market as a whole, 2022 brought us some incredible SSD prices, and gave us plenty to think about for 2023. If you're fed up with staring at loading screens or waiting for your files to move around, an SSD may be just what you're looking for. These speedy drives provide fast access in addition to increasing your available storage space.
In 2022, we saw the best SSDs for gaming go down to historically low prices. Since demand dropped and companies had to try and recover from the extra costs of the pandemic, the biggest manufacturers admitted they hadn't hit projected sales figures for the year when it got to the end of summer 2022. This resulted in even the best PS5 SSDs, that are often the most popular, being brought down to their Black Friday 2021 prices before Black Friday 2022 had begun. With that blissfully cheap year in our rear view mirror, we've tried to supply our expectations, as well as helpful information we have about what could happen later this year.
There are now more than ever SSD options on the market. Not only are games taking up more space nowadays, but there's a real demand for faster load times, and since current gen consoles have put more emphasis on the use of internal and external SSDs, there are plenty of Black Friday PS5 SSD deals to plan for too. Expanding a PC or console's storage is a lot easier than it might seem at first, and making the most of a decent SSD deal is the first step in doing so.
Below, you'll find frequently asked questions about Black Friday SSD deals, a list of our go-to retailers, and a list of Black Friday 2022's best deals. We hope the latter will give you an idea of what will be on offer during Black Friday, and potentially the kinds of prices you might need to pay.
Black Friday SSD deals 2023 - FAQs
Why were SSDs so cheap in 2022?
SSD made its move into storage dominance during the pandemic years, which, as we're sure you'll remember, were ridden with supply chain issues and chip shortages the world over. Since SSDs have been so highly sought after over the past few years, and manufacturers have had to think about extra costs to keep their workers safe amidst the pandemic, as well as recover from it, prices remained high.
In September, however, it was revealed that sales had been declining in the HDD and SSD spaces. Both Seagate and Western Digital, two of the biggest names in the storage market, revealed that it would be unlikely for them to reach their projected revenue figures by the end of 2022.
When you combine the high manufacturing costs of the pandemic age with 2022's cost of living squeezes, you get a stagnation of the market. In short, it got easier to buy an SSD, but people either don't have the money to buy one, or no longer needed them as desperately.
With no choice but to slash prices to offset reduced demand, SSD manufacturers dramatically reduced costs.
What to expect from Black Friday SSD deals 2023
According to the majority of forecasters, SSD prices are expected to continue dropping in 2023. So much so, that some sources believe these continued low prices could help bring on the final demise of HDD. Whether we'll see SSD prices continue to drop all the way to Black Friday remains to be seen, but we'd at least expect them to stay reasonably low as the year progresses. Since Holiday sales typically bring about the lowest prices of the year for computing components, we'd be willing to bet that November will be a great time to buy.
Having said that, with prices staying at such an affordable level compared to their 2020 and 2021 heights, you might not need to wait until November to get the best drives at a low price. If we were you, we'd keep an eye on the price of your favourite drives throughout the year. You may well find that that they're affordable without Black Friday price cuts. It's difficult to say how much you should spend on one (because they keep getting cheaper), but you can be confident that any you buy at the moment will be at a significantly cheaper price than this time last year, and considerably cheaper than folks paid for them in 2021.
Although its hard to predict a market that's in such a state of flux, for November we'd predict the same kind of discounts we saw in 2022. If the big manufacturers like Seagate, Western Digital, and Samsung bring out newer models, you may find that the drives we know and love now will be cheaper. Even then, the SN850X came out in 2022 and saw its cheapest ever price during Black Friday last year, so you can be confident Black Friday will bring about great prices.
What types of Solid State Drives are there?
SATA SSD: This style of solid-state drive uses the same 2.5-inch form-factor as any standard HDD, meaning they normally fit in any pre-existing drive bays that your PC case may have. The trade-off, however, is that, while cheaper, they're not as quick as some of the newer types on the market. They're also chunkier than other SSD types, so keep that in mind too.
External SSD: As the name may imply, instead of being slotted inside your machine, they are connected externally via USB 3.0 or USB-C depending on read and write speeds. These days, USB-C is more commonplace.
PCIe/NVMe/M.2: This is the newest form of SSD storage that's used on everything from game consoles to gaming desktops. These SSDs are famed not only for their faster-than-ever speeds but for ultra-small form-factors and ease of use. Usually, they can just be screwed into place (usually with a heatsink). In addition, they tend to have longer lifespans and a lower risk of mechanical fault. Having said that, they're the more expensive option, and they can benefit from working with heatsinks to help them run as efficiently as possible.
Black Friday 2022 SSD deals in the US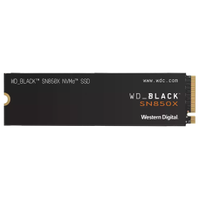 WD Black SN850X NVMe 4TB SSD | $699.99 $374.99 at Western Digital
Save $325 - This is the latest version of one of our favourite SSDs. For the increase in cost alone, we still tend to recommend the SN850 over it, but this deal got you an extra $120 off the already decent $200 discount we were seeing earlier on in Black Friday week, so this was a great offer to make the most of.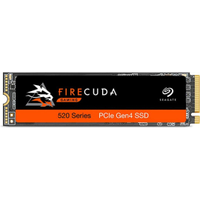 Seagate FireCuda 520 1TB SSD | $220.99 $169.99 at Amazon
Save $50 - One of our favourite SSDs, and definitely the most popular, especially for the PS5, was also on offer. We've seen it a bit cheaper than this in 2022, but its popularity can mean it's hard to get a hold of, so this was still a good chance to pick it up.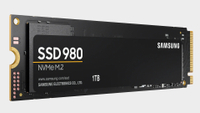 Samsung 980 1TB SSD | $139.99 $79.99 at Amazon
Save $60 - This is a reliable storage drive that's compatible with PS5 as well as PC, if you can get your own heatsink for it. A second discount during Black Friday 2022 pushed it below the lowest price we've ever seen it at.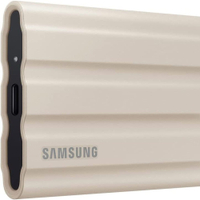 Samsung T7 Shield 1TB External SSD | $159.99 $99.99 at Amazon
Save $60 - If it's an external SSD you seek, the Samsung T7 is a safe bet. In true Black Friday fashion, this was its lowest ever price on Amazon. Its average price sits at $113, so even then, you got a pretty substantial discount on one of our favourite external SSDs.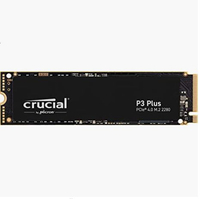 Crucial P3 Plus 4TB SSD| $399.99 $299.99 at Amazon
Save $100 - If you're looking for a significant storage boost at a slightly lower price, this Crucial P3 Plus comes with a massive 4TB of storage. It was already the cheapest it had ever been before Black Friday began, and that was before the price dipped by another $100. This deal shows you what to expect in terms of larger capacity drives going on offer during Black Friday.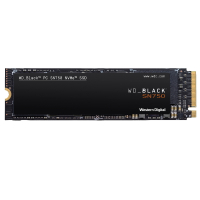 WD_BLACK 1TB SN770 NVMe Internal Gaming SSD Solid State Drive | $129.99 $79.99 at Amazon
Save $50 - Mark Cerny's SSD of choice was down to its lowest-ever price. This might not be the biggest or the fastest, but if you're only looking to free up a little bit of space, you could do so much worse than this drive at this price.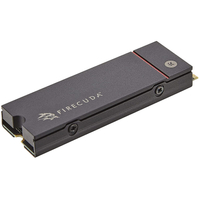 Seagate FireCuda 530 PS5 SSD 4TB + Heatsink | $959.99 $559.99 at Best Buy
Save $400 - If you're looking for the biggest SSD you can realistically add to a PS5 right now, then this is the one. Even at this Black Friday price, its a hefty investment, but this was actually a record low price. You'll never have to think about storage for your console again with this capacity, and it comes with its own heatsink, making installation a breeze.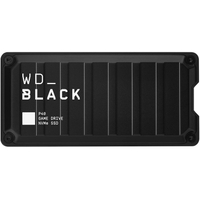 WD BLACK P40 external SSD 1TB | $179.99 $104.99 at Amazon
Save $75 - This was another offer that got a secondary price drop as the week progressed. This is a quality external SSD, and although it was a fairly new release at the time, this was the best price we'd seen it at thus far.

Black Friday 2022 SSD deals in the UK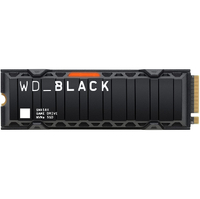 WD Black SN850X 2TB SSD | £266.47 £211.48 at Amazon
Save £54.99 - This is the latest version of Western Digital's SN850 drives, and this deal allowed you to negate the launch price to get 2TB of space for less cash. It's worth noting that this was already at the lowest price it had been at so far on Amazon before Black Friday arrived.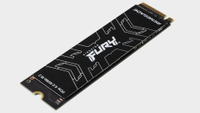 Kingston FURY Renegade 1TB SSD | £218.99 £103.46 at Amazon
Save £115 - The RRP may be quite overblown and make this look like a greater saving than it actually is, but this was still a reasonable Black Friday deal. The initial price was lower than we'd seen it through the week, though it ended up dropping even further to £97.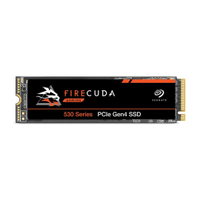 Seagate FireCuda 530 1TB SSD | £159.99 £129.99 at Very
Save £30 - Another one of our favourite SSDs for gaming was also on offer. This time via retailer Very, getting you a 1TB drive that's also PS5 compatible. It has great all round performance and is one of the most popular SSDs on the market.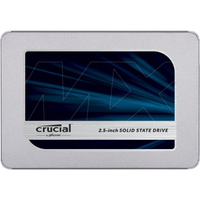 Crucial MX500 2TB SSD | £190.07 £125.96 at Amazon
Save £64 - If you're looking to give your internal storage a boost then this fast SSD will keep your files zipping around in no time. The price has been steadily dropping since it launched at £448(!) in 2018, but this was officially the lowest we'd seen it.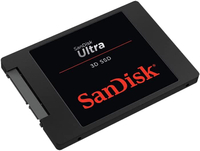 SanDisk Ultra 3D SSD 4TB | £505.99 £302.99 at Amazon
Save £203 - Not quite the lowest price we've ever seen for this chunky SSD, however, you were still saving a significant stack on a massive, very speedy 4TB of storage.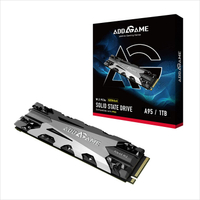 addlink A95 PS5 SSD 1TB | £199.99 £127.99 at Amazon
Save £72 - This is a great value PS5 SSD at a significantly low price, making it a tempting package. There's a heatsink included so you don't need to worry about cooling, and this was its lowest ever price.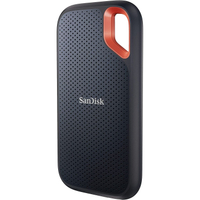 SanDisk Extreme external SSD 1TB | £221.99 £104.99 at Amazon
Save £117 - If you take your data on the go and want some extra protection for your external hard drive, the SanDisk Extreme series has got you covered with its rugged design. The price continued falling during Black Friday week, and was eventually just £5 over its lowest-ever cost.
---
Looking to upgrade your gaming PC? Then Black Friday CPU deals and Black Friday RAM deals should have you covered. Be sure to take a look at Black Friday Samsung deals for more.