Black Friday Secretlab deals are somewhat ironic. Of all the gaming hardware brands out there, one of the most transparent about what its offers will be is the not-so-Secret-lab. In 2022, we were told what discounts would be available weeks in advance, which for a brand that charges fairly high prices for its products, is such a friendly move to take with consumers. It lets folk plan ahead and know just how much a good deal will be when Thanksgiving week comes a-knocking. Although we haven't heard anything yet, we've rounded up our expectations below.
We saw over $100 off on some incredible models, including the Secretlab Titan EVO 2022, which we consider the best gaming chair on the market. In the UK, there were hundreds of pounds off the snazzy Omega Cloud 9 too. We've saved a list of the best offers we found and added it down below so you can see a full range of what was on offer. We hope this will help you think about what kind of chair you might be able to get next Black Friday, as well as the amounts you should try and save up.
Do keep in mind, that if Secretlab is still a bit expensive for you, we've also rounded up the best Black Friday gaming chair deals from other manufacturers. To best prepare you for either, we've tried to answer as many frequently asked questions as possible down below, and jotted down a list of retailers that tend to host the best offers. We're admittedly a long way off Black Friday 2033, but it's always good to be prepared, and plan ahead.
Black Friday Secretlab deals: FAQs
When will Black Friday Secretlab deals start?
Black Friday in 2023 will officially land on November 24 this year, but based on last year, Secretlab's deals will be announced a few weeks before, and will begin at the start of thanksgiving week (the week of Black Friday). Deals will likely carry over into Cyber Monday, although for those concerned about stock levels and the best prices, we'd focus fire on Black Friday.
Should you buy a Secretlab chair or desk before Black Friday?
Secretlab always puts work into its Black Friday sales, and we'd expect nothing less from 2023. Secretlab's own online store does frequently run discounts on select models, but Black Friday is when we see the biggest discounts and the widest range on offer. At this point in the year, we'd recommend holding off to get the best value for money, and Black Friday Secretlab deals will arrive in no time.
Black Friday Secretlab Deals - What to expect
If 2022 is anything to go by, we'll hopefully know Secretlab's Black Friday plans well in advance. More than likely, the offers will start in the weeks ahead of Black Friday proper. This is the case for a massive range of retailers and products now, so be on the lookout for deals early.
As to what will be on offer, you can bet that the Titan Evo 2022 Series and the Omega 2020 series will be available for cheaper since the two chairs are somewhat of a flagship for the brand. These chairs were on sale last year, and since Secretlab hasn't come out with anything new in the way of chairs this year, we'll likely see the same, if not better deals than we have previously as these older models begin to age.
Personally, I think it's desks that are worth watching. In my opinion, Secretlab has been putting more attention into marketing itself as a desk brand in 2023, and the excellent Magnus Pro proves that. With that reputation growing, I think Black Friday deals will give the brand an opportunity to ship some units. More importantly, it will give consumers who have been hesitant to grab one of these Magnus desks more of a chance with (we hope) decent price cuts. Of course, this is just conjecture - we'll have to wait and see what Secretlab has up its sleeve for this year.
If you want an idea of prices for this year, check out the list of 2022 deals down below. Keep in mind we should get cheaper than what we did last year, but it might be an idea to budget for last year's prices if you can just to be safe.
Black Friday 2022 Secretlab deals in the US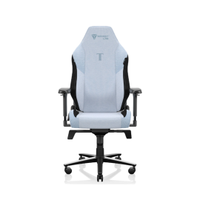 Secretlab TITAN Evo 2022 Series | $609 $504 at Secretlab
Save $104 - Our favourite gaming chair was on offer, and you could save over $100. It's available in a slew of colours and you could personalize to your liking on Secretlab's website without missing out on the deal price.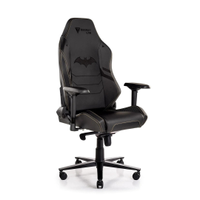 Secretlab OMEGA 2020 | $569 $424 at Secretlab
Save $145 - Holy Black Friday Deals, Batman! This version of the Secretlab Omega is officially licenced with a Batman livery. Despite being a 2020 model, this is still one of our favourite gaming chairs, and it's been more deals prone since the Titan Evo released as a newer product.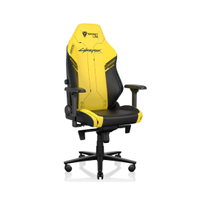 Secretlab TITAN Evo 2022 Series Cyberpunk 2077 | $659 $524 at Secretlab
Save $135 - If you'd rather have a flashier gaming chair to represent one of your favourite franchises, Secretlab has plenty of officially licensed designs you can choose from. This beautiful Cyberpunk 2077 version of our favourite gaming chair is just the start of their massive selection, but it's a tempting design whether you liked the game or not.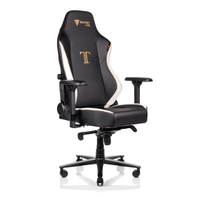 Secretlab TITAN 2020 | $529 $434 at Secretlab
Save $95 - Secretlab's TITAN line is excellent for build quality and materials. If you'd like to stick to the classic design, you could save almost $100 on it in this deal. If you're looking at the more recent Secretlab models and despairing at the prices, this is a more affordable option, for sure.

Black Friday 2022 Secretlab deals in the UK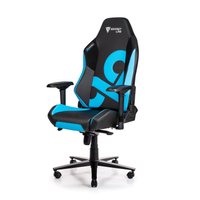 Secretlab OMEGA 2020 Cloud9 | £529 £294 at Secretlab
Save £235 - Certainly at the time, this was the cheapest option on the official Secretlab store without going down to XXS on sizing. The OMEGA 2022 Cloud9 is focused on comfort and control above all else - a chair you can really relax in.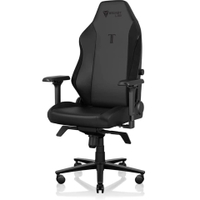 Secretlab TITAN evo 2022 | £544 £414 at Secretlab
Save £130 - Our favourite gaming chair on the market was on offer in the UK as well, letting you save over £100 on a premium product. This version has Secretlab's NEO hybrid leatherette and comes in all black, but the manufacturer's website lets you customise to your hearts content. Just be aware that more personalisation might lead to a higher price.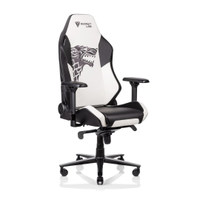 Secretlab OMEGA 2020 | £429 £329 at Secretlab
Save £100 - This is an excellent way to save £100 on what is still one of the best gaming chairs on the market. This livery is the perfect purchase for the coming winter, since it's branded with House Stark's signature Wolf coat of arms.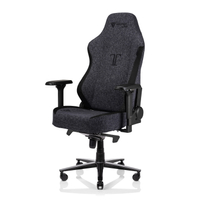 Secretlab TITAN 2020 | £429 £399 at Secretlab
Save £30 - If the more recent Secretlab gaming chairs are too rich for your blood, this 2020 TITAN model is a tad more budget-friendly. If you want as many bells and whistles as possible, you can still customise your livery and material, just keep an eye on the price.

---
If you're after more deals and discounts be sure to check out our Black Friday Gaming PC deals and Black Friday gaming laptop deals. You can also take a peek at our Black Friday SSD deals to upgrade your device's storage.