The best Nintendo Switch accessories can give even the oldest console a new lease of life. So, whether you're still rocking the original launch, a handheld only Lite version, or the latest OLED model, grabbing some Nintendo Switch accessories to kit out your device is essential. Many Nintendo Switch bundles already offer plenty of accessories with your console, but filling those gaps can enrich your experience no end.
From keeping your console protected to upgrading your storage, we're rounding up our top picks for the best Nintendo Switch accessories on the market right here. You can head straight to the gear of your choice using the menu on the left, or settle in for the ride and peruse some of our must-have recommendations.
We've had our hands wrapped around a Nintendo Switch since launch, so we've been through all the cheapest peripherals (and the more premium ones) to show you exactly which ones are worth your time and cash.
So, whether you're looking to polish up your console with some new toys, or you've scored a Nintendo Switch Lite deal, there's plenty more kit out there for you.
Best Nintendo Switch accessories - cases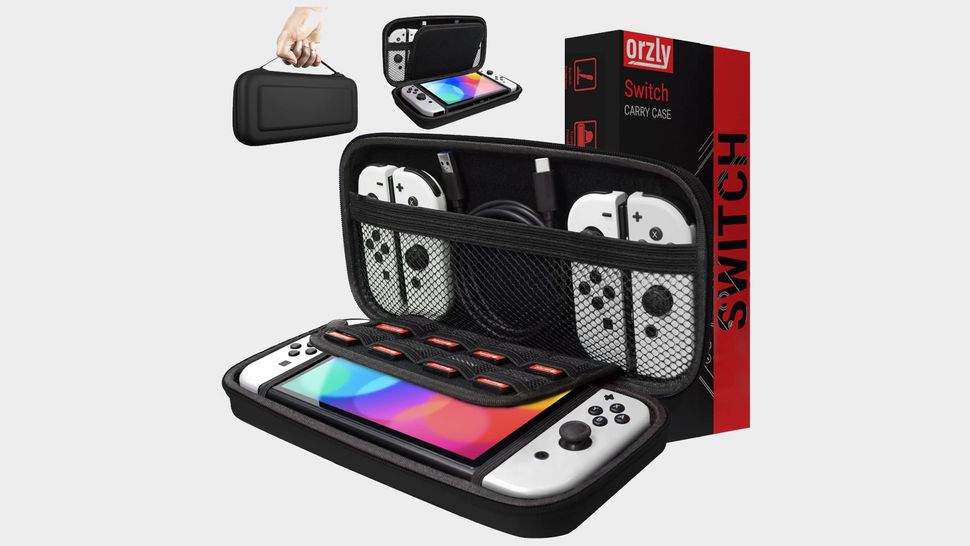 A strong case is one of the best Nintendo Switch accessories you'll buy. Orzly takes the kitchen-sink approach to storage; this case will fit the console, multiple Joy-Cons, games, cables, and SD cards inside without any fuss. It's not too hefty or expensive either. And most importantly? It'll keep the console safe as houses while you're out and about.
This model is also compatible with the OLED model, thanks to the extra wiggle room the brand built into the shell itself. Your Joy-Con will all still neatly fall into the indented hard shell, with plenty of room leftover up top for accessories, cleaning cloths, and headphones. You're also getting space for eight games in the screen cover as well.
In short, the Orzly is easily one of the best Nintendo Switch cases on the market right now. There's even a Switch Lite version (see below), so users of the handheld-only console don't have to miss out.
The Switch Lite blurs the line between handheld and home consoles, and its portability means you'll need the best case for Nintendo Switch Lite to keep it undamaged. Luckily, Orzly have a model specifically designed to fit your Lite.
Although you won't manage to get bonus Joy-Cons in there, this case will keep your new console and a few accessories safe on the go. That includes games, earbuds, chargers, and more.
Because it's so affordable, grabbing one for your console is a no-brainer.
The Mumba case is a little different to the models listed above; rather than keeping your Switch safe in transit, it's designed to protect it from damage in use. Put this on your console and you won't need to worry about it being knocked about.
Grippy and sturdy in equal measure, the Mumba will make you feel more secure when taking your Switch out with you. Happily, it also fits into the Orzly carry case we mentioned above. Using both results in the perfect double-threat to keep your console safe in use and during travel.
If you're after a slimline case for your Nintendo Switch OLED, this TomToc model will suit perfectly. The clamshell design still keeps everything safe with its hard shell frame, but you're not giving over any space for accessories here which means far less bulk in your bag. This is a must-have Nintendo Switch accessory for anyone who wants to keep things trim while still keeping their fancy OLED panel safe.
Best Nintendo Switch accessories - controllers
Image 1 of 3
Image 2 of 3
Image 3 of 3
Joy-Cons are the best Nintendo Switch controllers on the market. Included with the standard console, they can be used alone, in pairs, and on the detachable screen in handheld mode. This versatility makes them perfect for multiplayer sessions - get two pairs and you can share them between four people. While the priciest of Nintendo's controller options, they really are one of the best Nintendo Switch accessories on the market, and you're essentially grabbing two controllers here too.
Although there have been issues here and there with the dreaded 'Joy-Con drift' where the left thumbstick goes faulty, they're generally reliable and easy to use. In fact, they give the old Nintendo Wii Remotes a run for their money.
A lot of that is due to their motion control, but it's mostly due to the fact that they're smaller, more comfortable, and provide greater flexibility by having an analogue stick on each side.
Image 1 of 3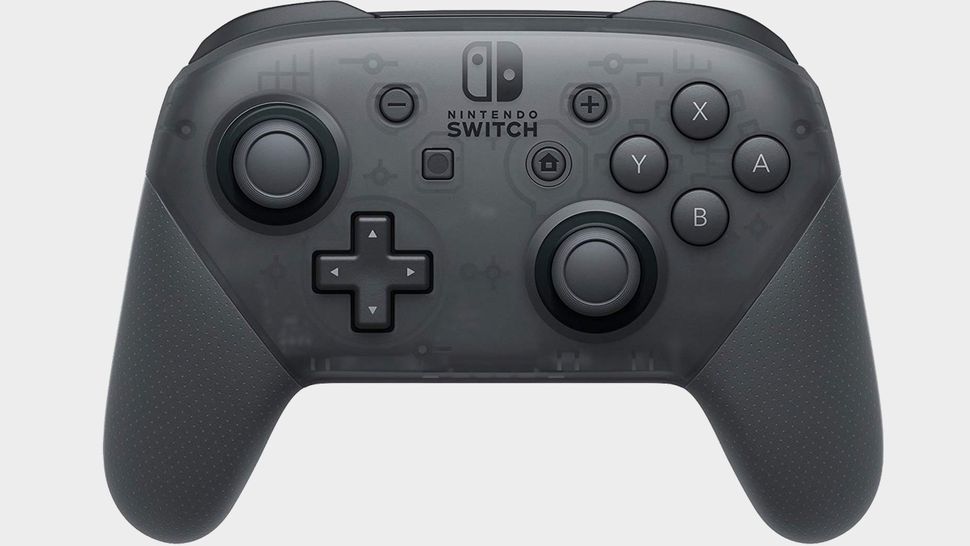 Image 2 of 3
Image 3 of 3
Sometimes Joy-Cons aren't enough; sometimes you want something a bit more precise. That's where the official Nintendo Pro Controller comes in. This classically-styled handset has a layout that draws on everything from the Gamecube to Xbox One, and it's a must-have for games like Super Smash Bros. Ultimate or Splatoon 2. It's accurate, comfortable, and reliable.
Don't think it's a cheeky money spinner for Nintendo that you won't get any benefit from, either. Pick one up and you can immediately tell that it's a premium controller. Indeed, it's arguably nicer than the handsets you get on rival consoles.
Sure, you can pick up similar 'pro controllers' for a lot less from other manufacturers (like the generally excellent PowerA). However, you're better off with the official Nintendo model in our experience. Not only is the build-quality excellent, it boasts Amiibo functionality that third-party alternatives lack.
Image 1 of 3
Image 2 of 3
Image 3 of 3
Want a more traditional controller for Switch, but don't want to pay loads for it? No problem - third-party manufacturers like PowerA are here to help. Their wired and wireless pro controllers are of an excellent quality and feature motion control to go with their slick design.
Happily, they also come in many different designs. That includes everything from Animal Crossing to Pokemon, so you're bound to find something that suits you in their range.
The only thing to bear in mind is the fact that they don't have Amiibo functionality. You'll need an official Pro Controller or Joy-Con for that.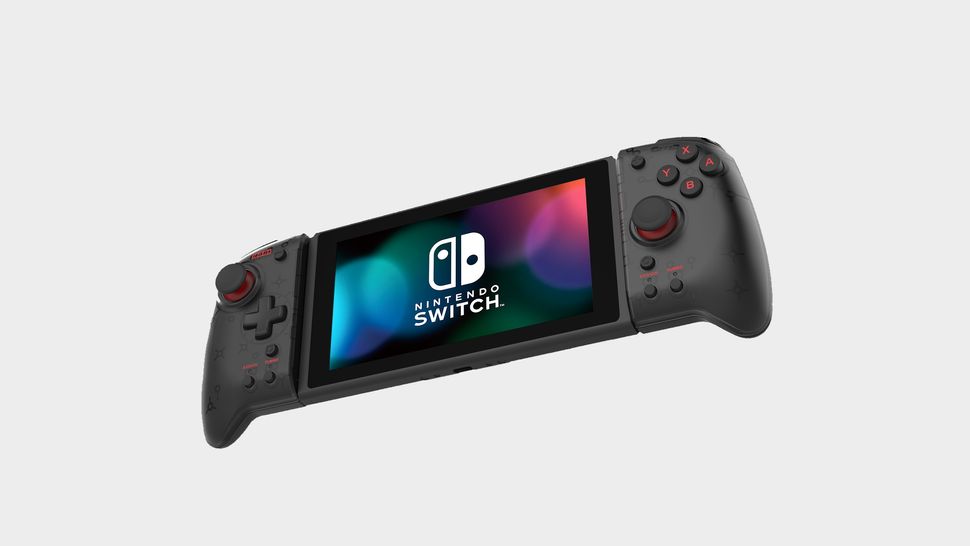 The Hori Split Pad Pro is perfect for anyone looking for a cheaper set of replacement Joy-Con or those who find the original controllers a little too small to comfortable settle in with. The larger ergonomic design provides a far better grip than the official gamepad (though the Hori model is still officially licensed), and you're even getting some additional functionality in those rear bumpers as well. Add a lower price point and a real D-Pad and you've got yourself a compelling Nintendo Switch accessory.
If you're feeling the itch for a hit of nostalgia in your Nintendo Switch accessories, we'd recommend looking at the 8bitdo controllers. Their range is both well-built and memorable, recreating handsets of yesteryear for the Nintendo Switch console.
The 8BitDo SN30 Pro+ builds on the original SNES type designs to allow for a more comfortable grip style. These are far more ergonomic and comfortable than the original gamepads, but still retain that classic style.
Not that it's just for old games. Because it comes with added analogue sticks and a share button, it's fully compatible with the modern Switch titles.
Best Nintendo Switch accessories - memory cards
Image 1 of 3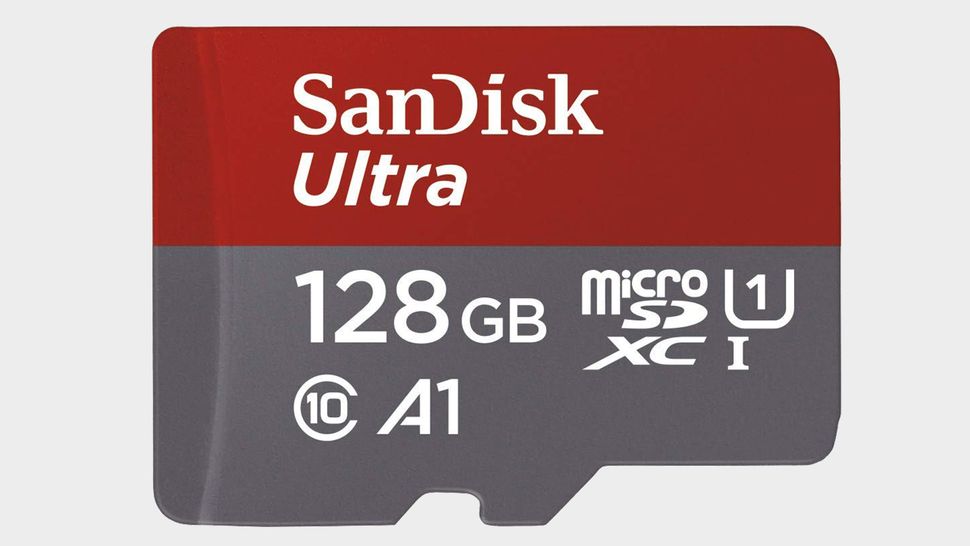 Image 2 of 3
Image 3 of 3
Regardless of the version you have (be it a classic Switch or the new Switch Lite), a drawback to the latest Nintendo console is its limited storage space. You'll only get 32GB of internal memory out of the box, and this won't carry you far. It'll do just fine to begin with, sure, but games, updates, and DLC take up a lot of memory these days. That's why SD cards are one of the best Nintendo Switch accessories to pick up on day one. They'll boost your system's storage by a long way, and they aren't too pricey either.
To get specific, we'd recommend the SanDisk Ultra 128GB card. This is enough for five to ten big games or a load of smaller titles, so it'll definitely keep you going for a while. We'd say it's one of the best Nintendo Switch SD cards overall.
Image 1 of 2
Image 2 of 2
If you don't think 128GB will cut it, SanDisk also produces cards all the way up to 1TB for the Nintendo Switch (and the system will take up to 2TB). Those cards will cost you significantly more, but at between $30-$40 (£30-£40), 256GB is a nice compromise.
We'd recommend this size storage card if you prefer to download your games but don't plan on picking up every major release. Some of the latest games can take up some serious space, so if you are planning on stacking your library with every title we'd recommend moving up to 512GB. That said, 256GB will be more than enough for the vast majority of players.
Best Nintendo Switch accessories - headsets
Image 1 of 2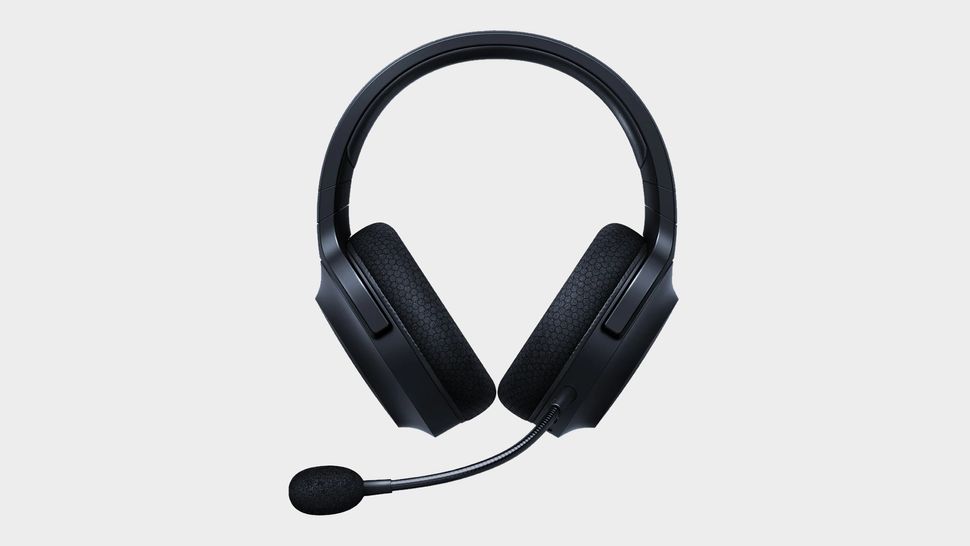 Image 2 of 2
The Razer Barracuda X is the best Nintendo Switch headset on the market right now, thanks to its simple plug and play design and excellent audio quality. Don't be fooled by that easy USB-C wireless connection, super comfortable earcups, and impressive directional audio - this is still a particularly affordable piece of kit. In fact, one of the most compelling aspects of the Razer Barracuda X's prowess in the Nintendo Switch accessories arena is its value for money. You're getting some pretty powerful audio here - all for under $100 / £100.
Image 1 of 3
Image 2 of 3
Image 3 of 3
The SteelSeries Arctis 1 Wireless is an exceptionally well-built piece of kit with style for days, not to mention superb audio quality to match. Normally sitting pretty at $100 / £100 or below, this is a great set of cans that show off Switch games at their best.
As well as being comfortable for your gaming sessions, it comes with a detachable mic for team chat and the option of a wired connection. That means you can keep playing even if the 20-hour battery runs out.
Image 1 of 3
Image 2 of 3
Image 3 of 3
If you want the right balance between price and performance for your Nintendo Switch, look no further than the HyperX Cloud Alpha. It's comfy, durable, and has a superb frequency response range, meaning the sound is richer than most other headsets. It's less bassy and noisy, too, which is always a bonus.
You won't be paying over the odds, either. You can pick up a HyperX Cloud Alpha for less than $80 / £70, and it's a great pair of cans - easily one of the best Nintendo Switch accessories out there.
Image 1 of 3
Image 2 of 3
Image 3 of 3
This budget Turtle Beach headset is one of the best Nintendo Switch accessories for those who don't want to break the bank. Don't let that low price fool you, either; this model has a comfortable headband, well-balanced bass (a rarity in cheaper models), and a decent mic to boot.
While not ideal for watching movies or TV, the design of the Turtle Beach Recon 70 means you're still getting great value gaming support. Plus, this is a simple plug and play affair, with a 3.5mm connection to your console.
Of course, that simplicity traces back to the low price tag, so you're not getting premium materials or comfort here. Nevertheless, for the cash, the performance of this model is particularly impressive.
Best Nintendo Switch accessories - official peripherals
Image 1 of 3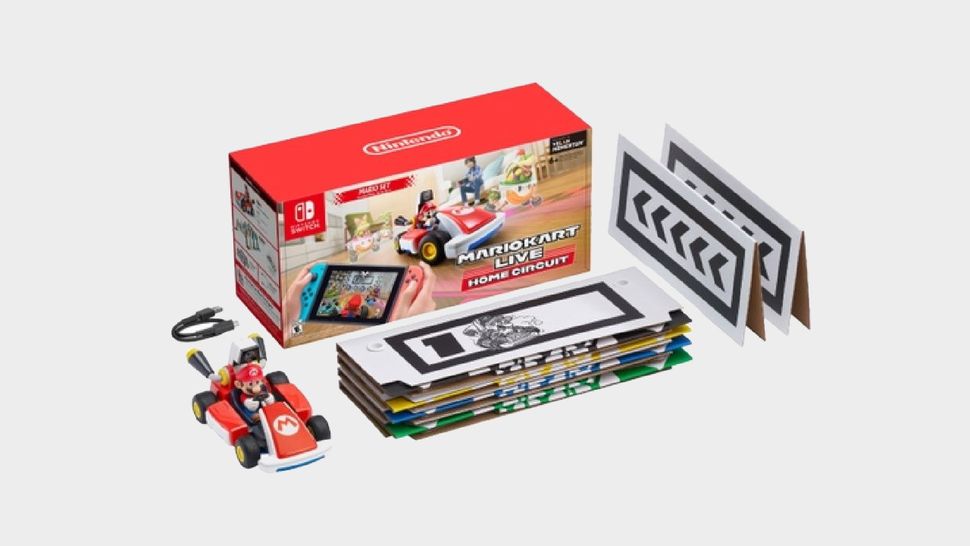 Image 2 of 3
Image 3 of 3
Mario Kart Live: Home Circuit launched just in time for the holidays of 2020, but stocking issues meant that it didn't really get its engines going until mid-2021. That said, there's plenty to dig into here, and this is a particularly strong Nintendo Switch accessory for anyone who's already got their money's worth out of Mario Kart 8: Deluxe. Place the included Mario or Luigi RC car down in your home, and install the Mario Kart Live: Home Circuit software to watch your home turn into its own racetrack.
You'll be controlling your real-life cart around a course you create with the cardboard track markers and playing against AI competitors using the same space as well - all on the screen of your Nintendo Switch. It's an excellent party piece, though we're not sure how much use it gets outside of showing off.
Read more: Mario Kart Live: Home Circuit review
Image 1 of 3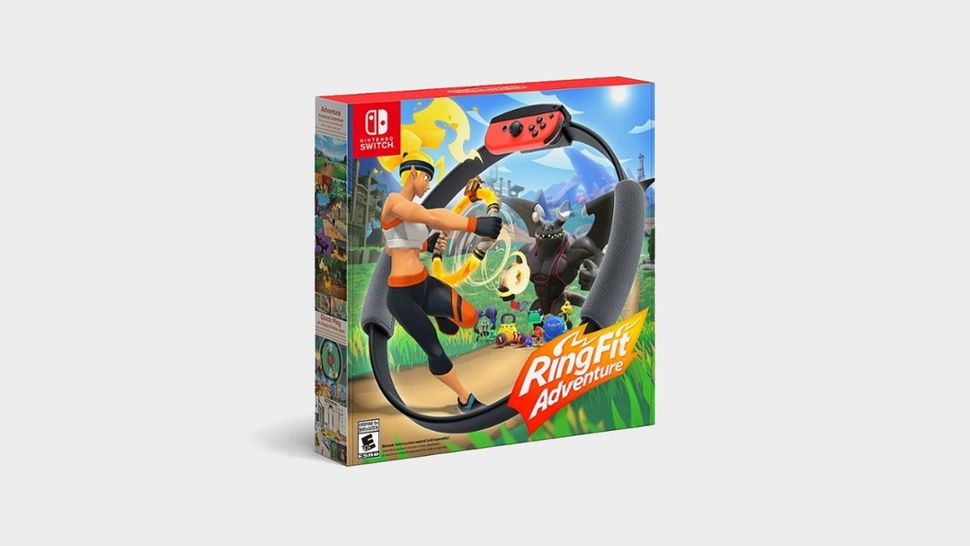 Image 2 of 3
Image 3 of 3
If Wii Fit taught us anything, it's that Nintendo likes to get us moving. Ring Fit Adventure feels like what those early fitness games should have been all along - fun and engaging, while making working out a celebrated core mechanic that actually feels like it's worth doing. You'll be travelling through a gorgeous world, sprinting, crunching, and squatting your way through platforming levels and boss battles throughout your quest. Not only is it incredibly enjoyable, but it also provides a solid workout to boot. Plus, the Ring Fit Adventure price has been steadily falling over the last few months as well.
Best Nintendo Switch accessories - chargers
Image 1 of 2
Image 2 of 2
In a twist that'll surprise no-one, the best Nintendo Switch charger is the official AC Adapter. Having been built specifically for the console, it's easily the most reliable version. And if you've lost or broken the original and want a replacement, why not just get the same thing?
That's why it's so appealing. You know what you're getting, and you know what to expect. Yes, it might be a bit more expensive than cheaper, third-party alternatives. But the official AC Adapter is a ticket to peace of mind.
For more recommendations, be sure to visit our guide to the best Nintendo Switch chargers.
Image 1 of 3
Image 2 of 3
Image 3 of 3
If you're rocking an older Nintendo Switch, a portable charger is one of the most essential Nintendo Switch accessories out there. We'd say the best portable charger you can get for Switch would be the Anker PowerCore 26800mAH. Besides being able to quickly charge your console, it's also small enough to be very portable.
As an official Anker product, you know you're getting good-quality tech right away. It'll give you extra hours of play when you're on the move, and it can charge other devices (like your phone) as well. That's makes it even better value for money, and a must-have for all Switch owners.
Image 1 of 2
Image 2 of 2
If you'd rather a more seamless charging solution, the Travel Backup Battery Pack for Nintendo Switch is a good call. It attaches to the back of your console so you can keep playing without needing to be tethered to a loose, annoying plastic brick. It features built-in over-voltage protection as well, meaning it's designed to avoid overheating.
Coming compete with a USB-C cable to hook up to the console, a padding plate, and a mount as well if you'd rather set your Switch screen on a table, this is one of the best Switch chargers available right now.
Best Nintendo Switch accessories - screen protectors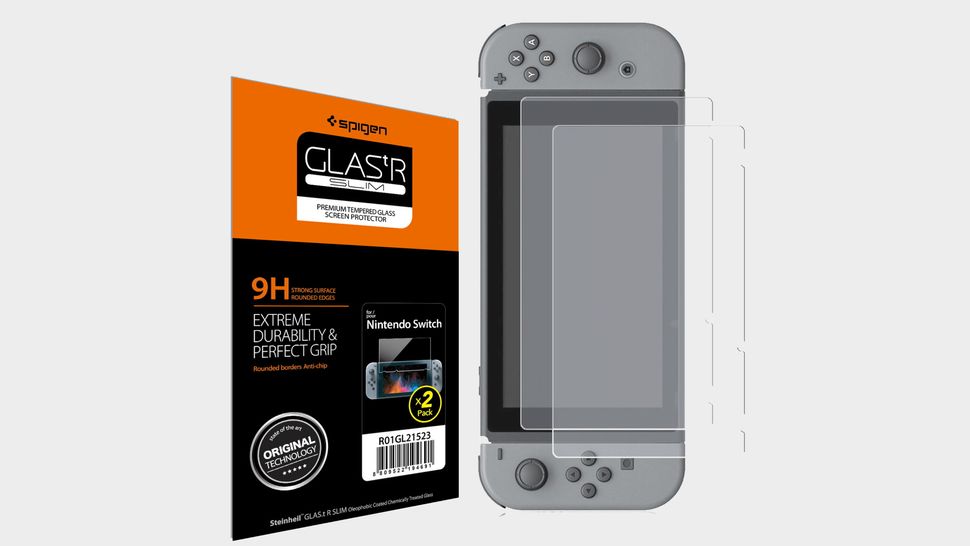 If you're after long-lasting protection (and a couple of attempts to achieve it) the Spigen tempered glass Nintendo Switch screen protector is one of the best options on the market. You're getting two panels here, so you've always got another spare and a second chance to apply it correctly.
At 9H hardness, you'll be protecting your screen from scratches, bumps, and scrapes while also still being able to see your screen in full brightness and clarity. That's something you don't tend to get from cheaper screen protectors, so it's worth shelling out just a little extra for this Spigen model.
It's worth noting, though, that this is only compatible with the full Nintendo Switch.
If you're after a screen protector for your Nintendo Switch Lite, amFilm might be the brand for you. You're getting three tempered glass sheets in here, with each one promising to be 99.9% transparent. That means you'll still be able to see all your games clear and bright but be safe in the knowledge that that 9H hardness rating is keeping your display safe and secure.
At 0.3mm thin this is one of the skinnier models on the shelves, which means you're still getting full touchscreen sensitivity too.
Which Nintendo Switch accessories should you buy first?
The first Nintendo Switch accessories you should be investigating are a case, a screen protector, and a memory card. The Switch is designed to go out and about with you, which means you'll need a strong carry case to see you and your trusty console through all kinds of bumps and knocks. However, your second point of call should absolutely be a screen protector. Both the Switch and Switch Lite have particularly soft screens which means they're vulnerable to scratches and scuffs (especially if you're docking the standard edition). Plus, that OLED screen is just too pretty to risk.
Once you've got safety sorted, it's time to look at that internal storage. The standard and Lite Nintendo Switch models come with just 32GB of space built in (the OLED ups this to 64GB but it's still a limiting figure). If you plan on using the eShop at all, we'd recommend securing a memory card as soon as possible - aiming for around 128GB to get you started, or 256GB if you want to future proof for a little longer.
Should you buy third party docks?
In the console's early life, the extra docks ruled the Nintendo Switch accessories world. However, many were soon spooked by stories of third party docks bricking consoles. It's true, many of these products don't play nicely with Nintendo's charging system. We've been using the Genki Covert Dock for a significant period of time now, and haven't encountered any issues, but we would be wary of buying a cheap substitute for the official Nintendo product.
Are Nintendo Switch accessory kits worth it?
If you've just picked up your console, you might have your eyes set on a cheap Nintendo Switch accessory kit. These packs usually offer a couple of screen protectors, a sleeve case and a game card holder. These are solid buys for the early days of your console's life, especially if you need to protect your device before investing in some higher quality gear. However, we'd recommend upgrading the case to a hard shell model as soon as you can.
---
Want more offers? Grab yourself a bargain with these cheap Nintendo Switch game sales, or find a cheap Nintendo Switch Online subscription. We're also showing you where to buy Nintendo Switch OLED.