Assassin's Creed Mirage signals a welcome return to the roots of the series. Since first taking a leap of faith with Altaïr in 2007, Ubisoft's stealthy saga has seen a myriad of changes and evolutions, with the most recent outings Assassin's Creed Valhalla and Assassin's Creed Odyssey putting us in expansive open-world historical playgrounds that lean into the RPG genre. After several iterations that share a sizable scope, Mirage is taking a refreshing step back to deliver a more tightly focused action-adventure that pays homage to the game that started it all.
The AC community has sought a change of pace from the series' recent lineup of open-world adventures for some time. And for Ubisoft, the direction of Mirage was partly influenced by feedback that called for something closer to the original: "Mirage's creation has been the convergence of several inputs," says creative director Stéphane Boudon. "Of course, the first one comes from our community: Origins, Odyssey, Valhalla they are all great games with the promise to live an epic journey in a strong fantasy. Their scopes have been calibrated to fulfil those ambitions as they all embrace the RPG mechanics. But amongst our fans, we started hearing the desire for a character driven story, focused on the core pillars of the first ACs in a more intimate scale. It resonates with us as well as developers and this was the starting point of the project."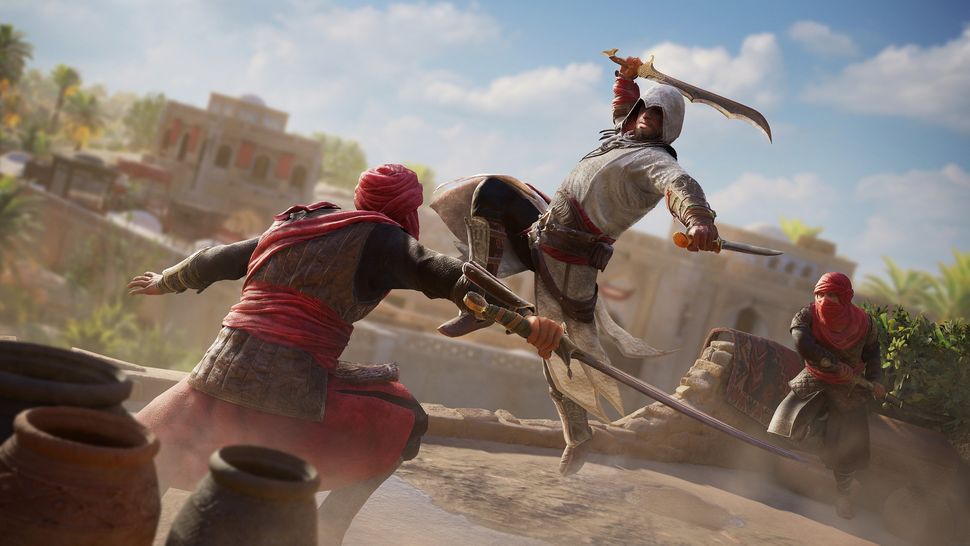 Big in 2023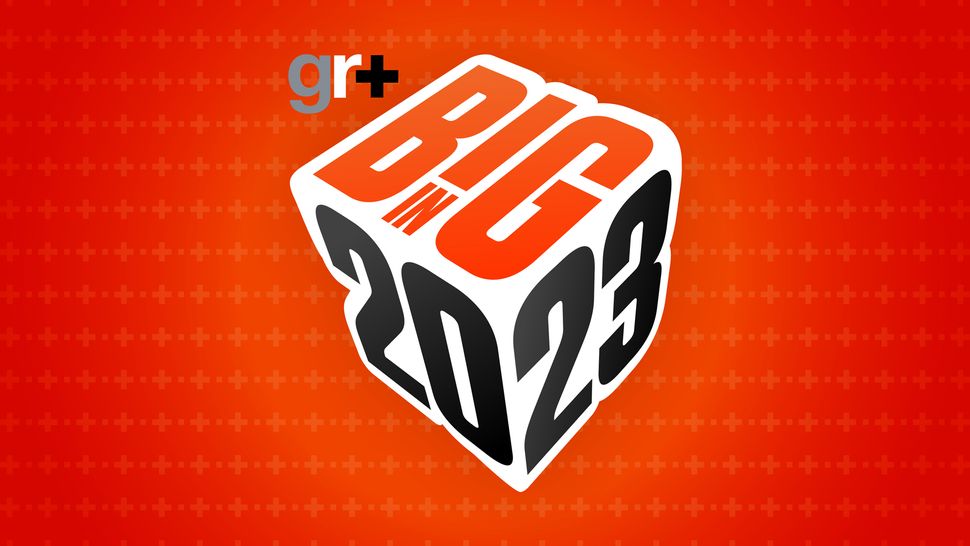 Big in 2023: Your guide to the most anticipated games of the year
After the release of the first Valhalla DLC Wrath of the Druids, Mirage presented the Ubisoft Bordeaux studio with "perfect project" to get to work on, says Boudon, to grow as a "major production force for Assassin's Creed and Ubisoft". With a more focused scope, time to iterate on the scenario, and polish key features that shape the experience of Mirage, the team also wanted to recognize the demand for a smaller scale standalone adventure.
Set in 9th century Baghdad, Assassin's Creed Mirage is set to tell a coming-of-age story surrounding Basim - who you may already know from Assassin's Creed Valhalla. When we meet Basim as Eivor, he's already a seasoned assassin, but Mirage will explore his journey from street thief to Creed master 20 years prior to the events in Viking England.
As a longtime fan of the series, the prospect of a modern game that's designed to be a love letter to 2007's Assassin's Creed is exciting. And modern really is the key word here; Mirage will be bringing us a stealthy adventure that harks back to the earlier games with all of the benefits of the latest hardware - as well as Ubisoft's wealth of experience on previous Assassin's Creed games.
"The increased hardware power and the extended expertise we developed also allow us to have a richer and denser map compared to the first ACs," Boudon adds, "and it means for us more gameplay opportunities, more interactions between systems, more depth. It also means incredible and immersive details to treat Baghdad as one of the main characters of Mirage."
Other elements have also been reinterpreted in Mirage, with Boudon pointing towards crowd blending - which in previous games allowed us to use NPCs in the world to cloak our presence - and stealth tools: "For the crowd blending for instance, we took a more systemic approach. In AC 2 you could see the pattern of NPCs grouping in their lane, it was incredible at that time, but it was a bit artificial. With the chaos and the vibrancy of Baghdad we wanted, a system like that couldn't fit at all, so we aim for a more organic one a bit like in Unity where you blend automatically as soon you have three people in your vicinity, it's more difficult to master and less predictable but way more immersive."
"For stealth, we also reworked the Stealth tools and their evolutions" Boudon adds, "some of them are legacy tools (the smoke bomb, the throwing knives) you already know well, but the team worked on specific upgrades that will allow you to reinvent them to fit perfectly with your playstyle."
It's an exciting time for Ubisoft's stealth series, with lots of upcoming Assassin's Creed games in the pipeline - including Assassin's Creed Hexe, Assassin's Creed Red, Assassin's Creed Infinity, and the mobile project codenamed Jade. But the arrival of Mirage in 2023 will be taking us back to where it all began, and I for one can't wait to immerse myself in a smaller scale adventure that looks to recapture the classic experience.
"With its more condensed scope and clear focus on Basim and his coming-of-age story, our main goal with Mirage is to provide a total immersion in 9th Century Baghdad," Boudon says, "and the key events of the time for the Hidden Ones. We wanted this game to be a standalone that everyone could enjoy."
---
Assassin's Creed Mirage is among the most exciting new games for 2023 on the way. The upcoming adventure is currently set to land on PC, Xbox One, Xbox Series X/S, PS4, and PS5 sometime in 2023.