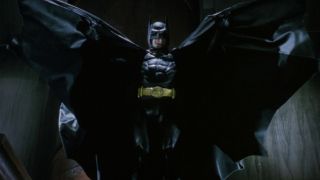 Capes, camera, action!
Huddled high on a rooftop, two crooks count their takings from a successful robbery, when all of a sudden BLAM! "Who-who-who are you?" one of them stutters to the dark figure before them. "I'm Batman," he announces proudly. And with that, the modern superhero movie was born. Of course, there were a few before then - I've not forgotten Superman - but when Michael Keaton growled those two words, the floodgates opened for a whole new genre.
Since then, each year has grown steadily more packed with caped crusaders, alien do-gooders, and mutants all battling against a tide of bigger and badder villains. And these extraordinary tales aren't just comic book adaptations. Plenty of inventive filmmakers have cooked up their own stories to stand alongside the likes of Batman, Spider-Man, Superman and The Avengers. It's a hard task to narrow down the cream of the crop - so I've done it for you.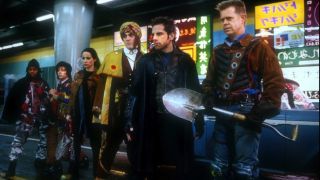 30. Mystery Men (1999)
Mystery Men suffered a great deal at the time of its release. Despite boasting a cast that'd make fancasters weep today, insufficient marketing and mixed reviews meant it barely made back its budget. Luckily, people eventually wised up to its greatness and blatant spoofing of the superhero genre. The film scored a new lease on life on home video where it has since blossomed into a cult favorite.
And quite rightly so, because it's a very funny, and surprisingly inventive, superhero movie. This bunch of caped crusaders aren't your leading men and women - they're the underdogs. "We're the guys nobody ever bets on," explains The Shoveler. It's no surprise that they're nobody's first choice when bad guys like Deathman and Armagesmo wreak havoc. Most of the Mystery Men either don't have real superpowers (The Spleen can fart on cue) and the ones they have aren't very helpful (Invisible Boy can only become invisible if no-one's around). Bit of a change from The Avengers, eh?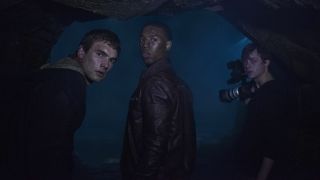 29. Chronicle (2012)
Superheroes and found footage are so ridiculously popular at the moment, it's a wonder that this idea didn't take root sooner. Years before Josh Trank bungled Fantastic Four he bashed out a solid - and rather scary - coming-of-age superhero story, told through the handheld lens of three high school friends (Dane DeHaan, Alex Russell and Michael B. Jordan .
The use of handicams and smartphones to capture the experiences of the trio, who stumble across an alien artefact and come away "changed", works because it puts you directly into their shoes. What would you do if you were suddenly blessed with extraordinary abilities? Get up to the craziest shit possible and record it! Which is what this bunch do until self-appointed gang leader Andrew takes things a little too far. "With great power comes great responsibility," a wise man once said. An ignored mantra that guides this film toward an unexpected conclusion.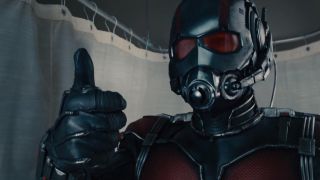 28. Ant-Man (2015)
Things took a turn for Ant-Man with the loss of original writer-director Edgar Wright. After fine-tuning the screenplay and storyboards for years, he eventually left the film due to "creative differences." It didn't look good... until Marvel bounced back by hiring Peyton Reed. The finished product turned out far better than anyone expected. Sure, it's not a showy, spectacle movie that pushes forward Marvel's bigger plans for the MCU, but it's a fun, small-time heist caper that doesn't take itself too seriously.
Due to some Marvel character complications - the original Ant-Man Hank Pym was a member of the Avengers in the comics - petty thief Scott Lang becomes Ant-Man. Paul Rudd tackles the role, joined by a terrific supporting cast including Michael Douglas, Corey Stoll, Evangeline Lilly and the scene-stealing Michael Pena as Lang's buddy-in-crime.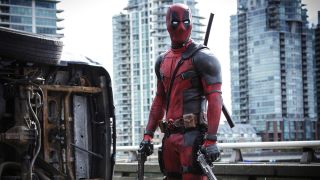 27. Deadpool (2016)
KER-SMASH! That's the sound of Deadpool breaking the fourth wall, one of the many qualities that earned him a big-screen movie worthy of his brash irreverence. Star Ryan Reynolds and director Tim Miller spent years championing the merc with a mouth's solo movie, and finally got the go-ahead from Fox when leaked test footage was met with universal praise.
And let's thank our lucky stars for that illegal slip. Deadpool is the comic book adaptation fans have longed for since X-Men Origins: Wolverine made a hash of the beloved mercenary. Awash with blood, foul language and nudity galore, the movie holds nothing back as Deadpool battles against the men who turned him into a disfigured superhero. Or, as his best pal Weasel refers to his new look: "an avocado that had sex with an older avocado."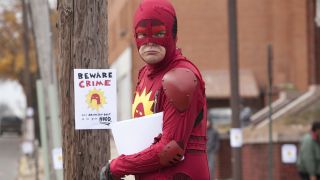 26. Super (2010)
Bang on about Deadpool's R-rated rule-breaking all you like, but make no mistake: it was James Gunn's black-as-night superhero comedy that paved the way for Wade Wilson's shenanigans. Super relishes the blood-splattered realism of everyday heroism and the bittersweet consequences of doing good, for an unusual take on what it means to be a superhero.
Thrown into a scenario where his girlfriend is at the whim of a drug lord, it's up to Frank Darbo (Rainn Wilson) to set things right. So he does what anyone would in that situation - he transforms himself into a superhero. "The Crimson Bolt" might not boast the showy tech of other crime-fightin' do-gooders, but it's his unstoppable desire for justice that he wields as the ultimate weapon. Together with his sidekick, the self-dubbed "Boltie", they make it their mission to take down the bad guys. Bonus points for Frank's so-bad-it's-good one-liner he delivers after each victory - "Shut up crime!"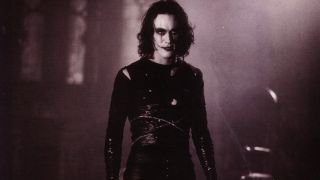 25. The Crow (1994)
The Crow is a grimy revenge flick. Alex Proyas' gloomy atmosphere evokes the same sense of dread as the comic. Musician Eric Draven returns from the grave to seek vengeance for the murder of his girlfriend one year previously - the day before their wedding. He tracks down the gang who put her through hell and takes them out. It's brutal and unforgiving, yes. But utterly just. Still, doesn't sound like the type of thing you'd see Captain America or Superman doing - but neither of them suffer quite like Draven.
It's his distinct anti-hero vibe that sells this brooding superhero movie. And that's what it is. A superhero. A supernatural man blessed with abilities no human possesses who uses them to bring about good but in very, very bad ways.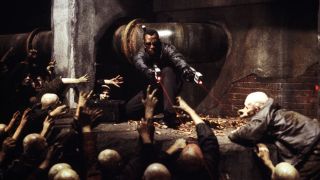 24. Blade II (2002)
Further proof that sequels can outdo their predecessors, the second chapter in the Blade trilogy dials everything up to a gazillion. If the first film saw Stephen Norrington testing the waters for Marvel's beloved vamp-killer, then this is Guillermo Del Toro diving headfirst into the chaos of Blade's shady underworld.
In amping up the gore and the action, the film draws together some unusual tales from Blade's past that include a weird science plot about mutant vampires. Well, seeing as Blade himself is a human-vampire hybrid, it's only fair that the blurred boundaries of that concept are explored. Through uber-cool visual style and heart-pounding action, Del Toro avoids the tedium of delivering a typical superhero movie. Nah, this is about the blood, the insane weapons and Wesley Snipes dishing out more one-liners than Tony Stark does across the entire MCU.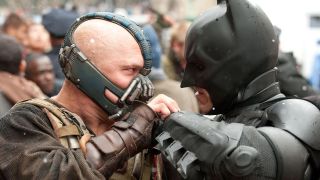 23. The Dark Knight Rises (2012)
Christopher Nolan floored it with the closing chapter of his Batman trilogy. Does it possess the finesse of The Dark Knight? No, but that's the entire point. Getting loaded up on a continuous stream of action set pieces somewhat mirrors Bruce Wayne's shaky emotional state: he's reached breaking point. Enough is enough.
Bigger and brasher than its predecessor, Rises repurposes the cerebral superhero movie into a streamlined actioner. Sure, there's no shortage of subtext - seeing as Gotham falls at the hands of a masked madman. But that's where the moralising stays, in the shadows, letting Batman's final stand emerge like a caged fighter going out strong. Scenes between Bruce Wayne and Selina Kyle throw a bone to fans, a nice counter to Bane's bombastic villainy, which is pure comic book gold.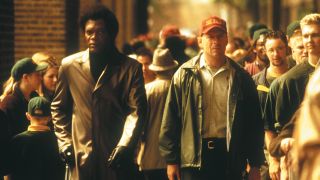 22. Unbreakable (2000)
Imagine the surprised looks on people's faces after seeing M. Night Shyamalan's first post-Sixth Sense movie. Audiences gearing up for a similar ghostly tale were instead given a glimpse into the director's life-long passion: superheroes.
A self-confessed comic book fan, Shyamalan decided the worries of fan service and rights issues were not worth the hassle when he could create something original. The story takes a subtle approach to the life of a superhero, with security guard David Dunn (Bruce Willis) suddenly coming to grips with his abilities and dealing with the shady Elijah Price (Samuel L. Jackson). It's a refreshing, minimalist film that's gone on to gain a cult following for its simplicity. There's no spandex to be seen, and no moral ranting about responsibility to the people - this is how the real superheroes do it.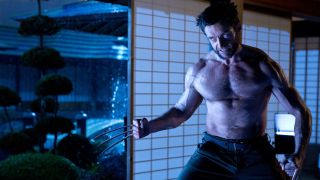 21. The Wolverine (2013)
James Mangold learned a lot from the previous Wolverine movie: don't try and be an X-Men film when you're not. That's what makes The Wolverine such a stand-out in the world of spin-offs - it's not afraid to be a loner. In that way, it's a little bit like its leading man. Wolverine's never been more likeable as the conflicted mutant who this time takes leave of his brethren to embark on a personal journey.
It's hard to categorise a Wolvie movie as low-key; this is a film that climaxes with a massive robot battle. But it's tougher to call it a blockbuster when the marketing efforts weren't designed for the family-friendly X-Men crowd. It might carry a PG-13 rating, but all those punch-ups make it just a hair's breadth from an R.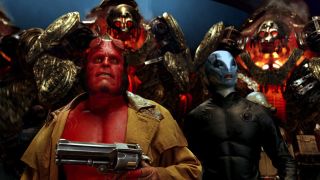 20. Hellboy II: The Golden Army (2008)
Guillermo Del Toro cut his superhero teeth with Blade II, shimmied successfully into Hellboy and then brought out the big guns for its sequel, The Golden Army. Literally.
This is what it feels like to watch a director who's confident with the material. There's no pandering to what came before out of a misguided desire to create a carbon copy of the original. Del Toro crams this deliciously bonkers sequel with everything that worked so well in the first outing. Quippy one-liners, well-rounded supporting characters, insane steampunk props, it's all here in abundance. Even a puzzling, overly-complicated plot still doesn't detract from its brilliance.
Ron Perlman is on top-form as Hellboy, and his supporting cast of Selma Blair, Doug Jones and Jeffrey Tambor are given their fair share of bad-ass dialogue. This might be the closest we ever get to Del Toro's designs on Justice League Dark.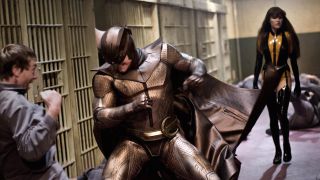 19. Watchmen (2009)
Zack Snyder heard the cries of disappointed comic book fans and delivered a true, almost adamantly loyal, adaptation of DC's Watchmen series. At long last, here was a comic movie that didn't attempt to rework its central idea to appeal to a mass audience. These guys - and girls - aren't your mainstream cookie-cutter goodies. They're conflicted and troubled and Snyder brought every facet of their screwed-up lives to the big screen.
Is it perfect? Not quite. The trouble with recreating Alan Moore and Dave Gibbon's comic was documented for years prior to the movie. It was constantly dubbed one of those "unfilmable" comics. Still, you can't help but give Snyder credit for attempting to craft such an ambitious superhero movie. The likes of this don't come along often.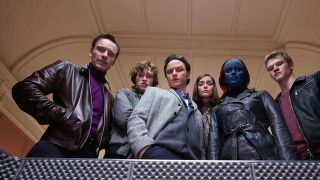 18. X-Men: First Class (2011)
What were the chances of Fox successfully wiping the slate clean after the double-whammy blow of The Last Stand and X-Men Origins: Wolverine? Against all odds, First Class revitalised the X-Men brand after years of stagnation. Bringing in Matthew Vaughn, with his sharp eye for visuals and great grasp of comic book material, made all the difference to this 60s-set mutant origin tale.
No longer bound by the need to have Hugh Jackman's Wolverine guide the story, the film carves its own niche. A star-studded cast led by A-listers Jennifer Lawrence, Michael Fassbender and James McAvoy lent the film a more widespread appeal. It's more than a comic spin-off, this kickstarted a whole new era for the X-Men, birthing a deranged timeline and giving us a fun political actioner.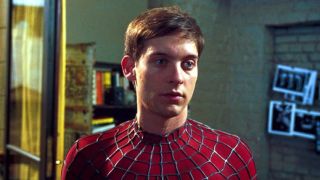 17. Spider-Man (2002)
The late '90s and early '00s saw the superhero movie begin to creep back into the conversation. We'd had Blade and X-Men, and they couldn't be more different; one drips with darkness, the other grins with glee. That space in between was waiting for something, someone to swing in.... and then came Spider-Man, the first proper live-action movie based on the Marvel character.
Tobey Maguire fits Peter Parker with a child-like wonder yet turns on a hardened edge when needs be, and Kirsten Dunst makes us love Mary Jane while taking our mind off where the hell Gwen Stacy is. In retrospect it still stands up as one hell of a franchise-starter. Plenty of action sequences, a superb hero vs. villain arc, and oh, you know, a truly great take on Spidey's origin.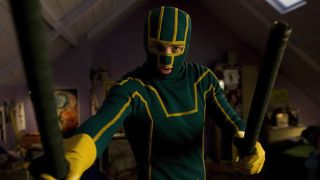 16. Kick-Ass (2010)
Matthew Vaughn and Mark Millar's collaboration brought about much controversy at the time of release. Not because it's full of violence and bad language - which it undoubtedly is - but because 12-year old Chloe Moretz was dishing out both.
It's subversive to the point of making you wince. The idea of a self-made superhero, one who possesses no actual abilities, is turned into an amusing, dark-as-hell escapade. Aaron-Taylor Johnson's teenager embraces his love of comics and lets them spill into the real world by becoming Kick-Ass. Going up against wealthy foes who wipe the floor with him time and time again, leads him to join forces with Hit-Girl (Moretz) who wields a katana like a seasoned pro. It's also the only film to make Nicolas Cage's quirkiness the least batshit thing onscreen.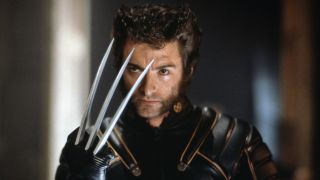 15. X-Men (2000)
How do you launch a franchise with a seemingly endless back catalogue of characters? You could go all in and make a behemoth ensemble movie. But as an introduction? Nah, it's too risky. That's why Bryan Singer singled out Logan, aka Wolverine, to lead the first X-Men movie. It's through his experiences that we're introduced to the world of mutants.
Beginning with Magneto's brutal origin - later explored in First Class - the first X-Men film sets out a clear benchmark of understanding. Mutants aren't that far removed from us because they are us. Magneto is hellbent on destruction because hes suffered. Wolverine gets bloodied up cagefighting as a way to leash his pain. 16 years later it's a little rough around the edges and shows signs of age, but, it's still got it all. There's humor, action, and one underlying theme that spans right into this year's Apocalypse: that universal symptom of feeling alienated from the rest of the world.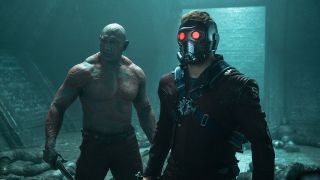 14. Guardians Of The Galaxy (2014)
Guardians Of The Galaxy rewrote the rules of Marvel's Cinematic Universe. Superhero movies can be silly and irreverent without damaging their soul. And boy, does Guardians have a lot of that. From the opening scene right up until the final moments, all you feel is heart, most of which comes from writer-director James Gunn's love for the material.
And his cast. And his crew. OK, so everyone involved in this hilarious space opera loved going to work. The great thing is, it shows. Every single element of this whacked-out story of misfit superheroes joining together to fight evil works in harmony. You've got the throwback soundtrack, spot-on casting, and just enough fan service to prevent it tipping into oblivion. If you like your superheroes without the swagger, this is for you.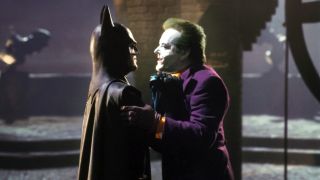 13. Batman (1989)
It's amazing that Batman ever got made considering the 25,000 letters of objection the studio received when Michael Keaton was cast, along with Jack Nicholson having late start times and an insane box-office percentage inked into his contract. But it did.
Tim Burton's singular vision for a dark, brooding superhero is an off-kilter mix. It's a nostalgic trip into eighties cinema that dresses Bruce Wayne in chunky-knit sweaters, then seconds later becomes a riotous gangster film from the 1940s, complete with the overblown pap-pap of pistols. While Burton himself confessed to not being completely happy with the finished product, describing it as more a phenomenon than a good movie, he did gift the movie world with one of the nuttiest performances ever: Nicholsons Joker.
What's crackers about his take on the Clown Prince of Crime is that Burton actually gives him an origin. In the comics, part of the Joker's mystique is that his real name is never revealed. Here? Damn, it's only ruddy Batman that creates his cackling alter-ego.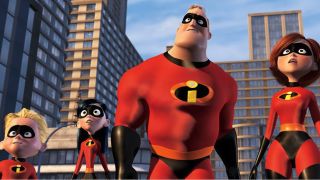 12. The Incredibles (2004)
Pixar's most beloved film turned to classic comic books for inspiration, plucking tons of recognisable moments from their golden era to tell the tale of what happens after you hang up the suit.
It's a testament to director Brad Bird just how much detail is crammed into the movie. On the one hand, it's a solid animated flick that boasts loads of awesome action sequences youngsters will love. But it goes both ways - there's a lot for adults to savor here. Beneath the lycra outfits and caricature villains is a heart-warming tale that's all about the importance of family. Sure, it riffs on Bond at every opportunity, and jabs at the vagaries of getting old, but it does something that most live-action superhero films never dare venture into: the realm of retirement.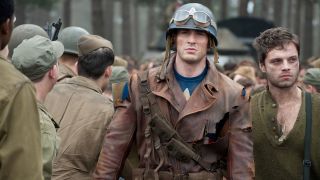 11. Captain America: The First Avenger (2011)
Marvel's decision to hire director Joe Johnston for the all-American hero's first outing was pure genius, a move no doubt guided by his work on 1994's The Rocketeer - another period superhero movie. At its core, Steve Rogers' adventure is a blissful step back in time, to an era when our constant side-eyes and blatant cynicism (ahem, Tony Stark) are replaced by sunny optimism.
His stint as the costumed patriot Captain America during World War II works as the perfect way to introduce not just Cap's origin, but as kindling for both The Avengers and S.H.I.E.L.D. While that's a heavy load to bear, Johnston delivers action, story, character and comedy. It's like watching an old war movie that happened to get accidentally spliced with a Marvel flick by a distracted projectionist. There's little about The First Avenger that won't have you grinning from ear-to-ear.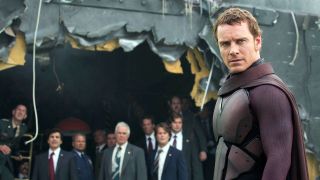 10. X-Men: Days Of Future Past (2014)
After taking a break from the X-Men franchise Bryan Singer returned to helm Days of Future Past. Well, he had to really, didn't he? What began in 2011's soft reboot First Class could only be continued by the man who started it all.
Singer used one of the most well-loved comic storylines as inspiration. A complex, time-travelling tale that stretches across history wasn't just a terrific story, it was an opportunity for Singer to make it up to the fans for leaving the franchise after X-2. By having different teams of characters dotted all over the timeline, it left the door open for popular X-Men to return, as well as introducing a slew of new mutants in a dizzying tangle of plots.
It seemed like a big challenge that could have resulted in another dud. There's many speaking parts and various story threads all tied together to the X-Men continuity. But that's the wonder of time travel - there's no such thing as can't.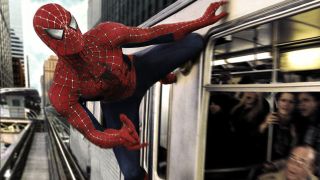 9. Spider-Man 2 (2004)
Of the two franchises dedicated to the webhead it's the middle chapter in Sam Raimi's trilogy that sums up everything we love about Spider-Man. Raimi strikes a perfect balance between Spidey's acrobatics, his inner struggle to become a hero and his romance with Mary Jane. It's a lot to juggle, and yet, every component is given a committed amount of time and each character gets a true arc from start to finish.
Peter Parker's day-to-day misery is quashed by his burgeoning friendship with Doctor Octavius. Of all the friend-to-foe betrayals Parker suffers, it's this film that serves up the best of all, mainly because Raimi has zero desire (then, at least) to overstuff the movie with a gazillion villains. When done right, one bad guy will suffice. Alfred Molina's switch from mentor to antagonist as Dr. Octavius is the franchise's best baddie to date.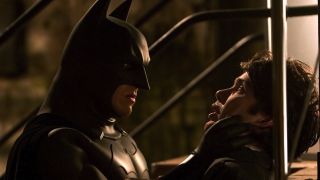 8. Batman Begins (2005)
Before Christian Bale took up the cowl we hadn't seen a decent Batman movie in years. The thought of another one in the vein of Batman & Robin was hard to stomach, which is why Batman Begins came at the perfect time. The superhero genre was a laughing stock, still reeling from the after-effects of Joel Schumacher's sequels. Christopher Nolan blew everyone's socks off by telling folks, now this is how you make a movie about The Dark Knight.
Well, that's what he decided, by approaching the comics without wanting to create another frivolous spectacle. The world had seen enough of that; it was time for Batman to get serious. And damn, did he get serious. This was the first time that a superhero movie was so downbeat. Bruce Wayne's not a happy-go-lucky chap, he's a troubled, tormented protector desperate to make a difference. In terms of comic book loyalty? Nolan gets an A.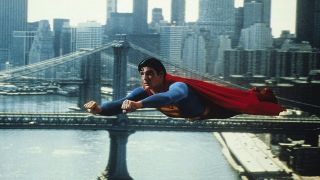 7. Superman: The Movie (1978)
While Richard Donner's Superman live-action movie isn't the first feature to bring Krypton's favorite son to the big screen, it is, to quote Tina Turner, simply the best. Origin films are now branded with that tag from the day they're announced, but Superman never set out to just explain Kal-El's past. The focus here is on story, and the breathtaking spectacle of the movie - IT'S A GUY WHO FLIES! - manages to overpower Margot Kidder's questionable performance.
Out of hundreds of hopefuls, Christopher Reeve snagged the lead role, and it's now impossible to imagine anyone else outdoing his iconic version of Clark Kent. He brings hope, humanity and an all-around goodness to Superman, which makes it a lot easier to stomach some of the cheesier elements of Donner's movie.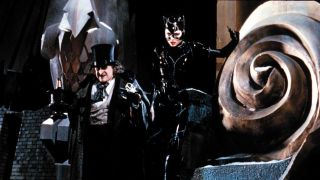 6. Batman Returns (1992)
Following Batman's enormous success, Tim Burton and Michael Keaton were brought back for a sequel. Looking back now, in this age of micromanaged studios, it's phenomenal how much autonomy Warner Bros. granted Burton. What he turned over wasn't a retread, it was a movie that outraged parents - and it's not hard to see why. It replaces a family-friendly plot of good vs. evil with a far more devious story.
If the 1989 film hinted at Bruce Wayne and Vicki Vale's bedroom antics, then Returns positively oozes sexuality through Michelle Pfeiffers turn as Catwoman. And then there's the Penguin, played by Danny DeVito, a savage, sewer-dwelling villain out to sabotage Wayne and the entire city of Gotham for his suffering. Much like the first movie, the bad guys outshine Batman easily, which is perhaps why those parents were so miffed. Who wants to see a superhero film where the villains look cooler? Everyone it would seem.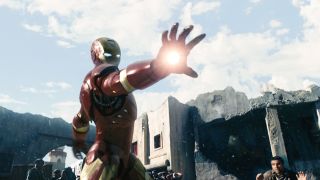 5. Iron Man (2008)
Iron Man laid the foundation for a multi-billion dollar franchise. The first movie in Marvel's Cinematic Universe, was by definition, a gamble. We're not talking a small loss, either. If the film hadn't rocketed to the top of the box office, Marvel Studios faced bankruptcy and loss of The Avengers rights. It's an achievement that this blockbuster movie based on a character that, let's face it, no-one outside of the comic book fandom really knew, turned out to be such a hit.
It was Robert Downey Jr. as Tony Stark that blew people away; he's smart and funny without being patronising. You root for him to succeed and get a weird sensation in your tummy when he steps into the Mark II suit for the first time. That sense of superhero fun and flat-out action that director Jon Favreau brings to the movie? It's his vision that laid a blueprint of sorts, to steer the future of the franchise. It's why we're all giddy about Captain America: Civil War.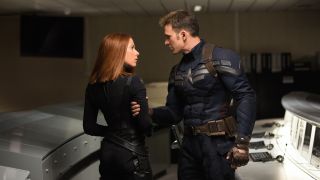 4. Captain America: The Winter Soldier (2014)
Put The Winter Soldier next to the first Captain America movie and they couldn't appear more different. But there is one aspect shared by both films: they mix together several genres to tell a better story. There's no throwbacks to WWII in this sequel, instead Anthony and Joe Russo throw it back to the '70s-era of paranoia. Robert Redford's even in it.
Caught up with all the goings-on since he was trapped in ice for decades, Cap's back with a new haircut and a mission to kick-ass in the 21st century. Dropping the sepia-tones of the first flick for a harsher look suits its modernised story. And while the second Avengers movie opened last year - with a bigger budget - that sequel doesn't come close to touching the action highs of Cap's second film. The Nick Fury car sequence, the introduction of The Winter Soldier, and the big one: Steve Rogers taking out an entire elevator full of Hydra agents.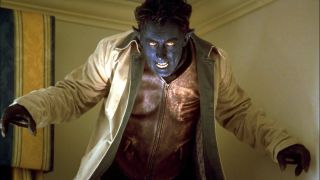 3. X-2 (2003)
Bryan Singer's second X-Men movie still stands as one of the greatest superhero movies committed to celluloid. In every sense it outdoes the previous outing, an orchestra of superb action and brilliantly-drawn characters. Upping the number of spectacle set-pieces to showcase the power of the mutants is the main reason the sequel has aged so well. Its opening sequence featuring the cunning Nightcrawler as he infiltrates the White House was talked about then and it's still relished today.
It's Wolverine who continues to lead the story, as Singer takes the mutton-chopped mutant farther than before by delivering an explosive moment where he exerts his "berserker rage." Stryker's men don't stand a chance against Wolvie's brute force, as he takes out every single one of them who dare threaten Professor X's school. Buried beneath all of the badassery however, is a big, beating heart that yearns for inclusion. Scenes between Bobby and his parents as he steps forward to tell them he is Iceman are just utterly-heartbreaking.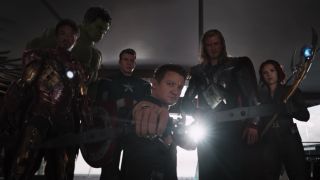 2. The Avengers (2012)
What happens when you take one superhero, then add another, and another and so on? Come on, you know this... yes! You get a team! This has been happening for decades in the panels of comic books, and in 2012 Marvel orchestrated the impossible with The Avengers.
Nobody expected it to work. Bringing together Earth's mightiest heroes into one movie after several of them had launched their own solo movies was a massive risk. There's too many tones to juggle, characters to give dialogue to and plots to fuse together. How's this all gonna pan out? Simple. Through Joss Whedon's creative wizardry. How he created the best superhero ensemble movie without compromising any of the characters is astonishing. Every member of the team slots in without it feeling clunky. The action sequences fly by at breakneck speeds, there's erratic jump cuts. Overall, it's pretty damn busy. But it works. The Avengers fuse together into a slick machine ready to dispense justice like no other onscreen team before.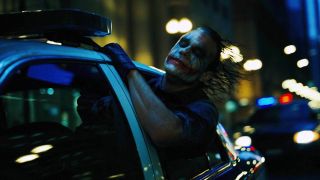 1. The Dark Knight (2008)
It's not often that a superhero film - that's also based on a beloved comic book character - improves upon the genre and meets the desires of fans. Then came the middle chapter in Christopher Nolan's Bat trilogy. Forget the dark, monochrome setting of its predecessor or the brash pomp of the Schumacher movies. This sequel splits its time between day and night, letting Bruce Wayne's tale of big-bucks vigilantism stroll out into the sunlight. It's a rarity in superhero cinema in many regards - aside from the visuals - but most of all for its decidedly chewy moral grapplings. Isn't some of what the Joker says kinda understandable? Does Bruce Wayne have a leg to stand on, especially when people he cares for are dropping like flies?
Those who bemoaned the casting of Heath Ledger as The Joker couldn't quibble in the end, because watching his manic, unnerving performance is like watching a man who was born to play the role. He even won the Oscar for best supporting actor. It's his Joker, with garish makeup and enigmatic platitudes, who steals the show from Bale. There's been several attempts at faithfully recreate Batman's story on the big screen, but never has it been achieved with such brazen disregard for the rules.