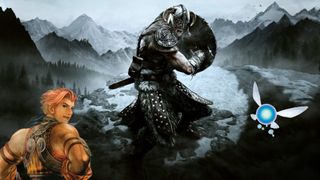 Same old story
There are two types of repeat dialogue in video games: the sort that happens when you exhaust all possible topics of conversation, and the kind that occurs when a character regurgitates the same damn line over and over and over again for no apparent reason. The former's fine and dandy; we accept it because video game characters cannot think for themselves, and it is impossible for them to engage in a free-thinking chat about funny cat videos or whatever. The latter, however, becomes very distracting very quickly, to the point where recycled conversations can drive a player insane.
You know what I'm talking about: when you're playing a game and NPC #4 proudly tells you he really hates elves, as if you'd somehow forgotten about the 487 times he already told you. Or when one of your main characters has a grand total of two--count 'em, two--combat phrases they love to scream non stop because apparently coming up with a third was a herculean task. You no doubt have a few examples in mind of games that do this. Here are some I think we can all agree on.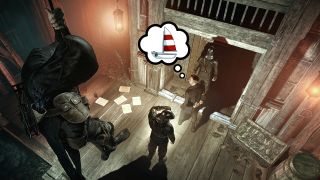 Thief
The phrase: Anything involving the word "sloop."
Spend a mere 10 minutes exploring The City in Thief, and you're bound to hear 400 looped conversations of NPCs talking about something called sloop. Half the time, these conversations occur when a random guard playfully taunts his patrol partner by telling him he has "sloop for brains." The remaining half of the conversations involve guards confessing aloud that they "wish there was a sloop stall nearby." And silly me, not knowing what sloop was, I turned to Google to find out and discovered that, all along, The City's enforcers were obsessed with sail boats. Entrepreneurial tip for those still living in The City: invest in a sail boat stall.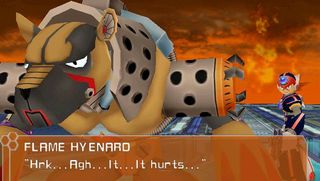 Mega Man X7
The phrase: "BU-BU-BU-BU-BURN! BURN TO THE GROUND!"
Some games have no regard for the excruciating pain of hearing dialogue that repeatedly loops and cuts itself off over and over to start anew. Mega Man X7 is such a game. It is perhaps a low blow to call out a game from the early 2000s, considering voice acting was still a new-ish feature, but man is that encounter with Flame Hyenard obnoxious. He screams two phrases: "burn" and "burn to the ground", but he yells them so frequently that a new loop begins before the preceding one has time to complete. The result: an indecipherable mashup of consonants and vowels so revolting that turning the sound off completely is practically mandatory.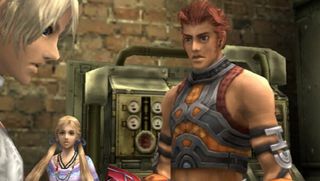 Xenoblade Chronicles
The phrase: "Now it's Reyn time!"
JRPGs that keep you engaged through an entire 70+ hour journey are a rare breed, and Xenoblade Chronicles is one such gem. That is, so long as you don't mind that its characters repeat the same battle cries non stop. Take this four second YouTube clip, then imagine hearing that phrase at least three times per battle--in a game that contains approximately 1,623 random encounters--and you'll have a good idea of why "Reyn time" is the bane of my existence.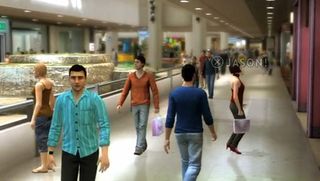 Heavy Rain
The phrase: "Jaaaaaaason!"
It's true that Ethan Mars only screams his sons name repeatedly near the beginning of Heavy Rain, but watch this video and tell me that isn't obnoxious. Maybe it wouldn't be so bad if Ethan's voice conveyed a believable sense of fear that, you know, he might lose his child, but instead he sounds as if he's calling for a pet to come in from the yard, half hoping it doesn't show up. "JAAAAASOOOoooooo--eh, nevermind."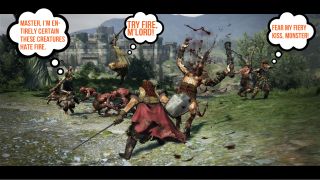 Dragon's Dogma
The phrase: Anything your Pawns say. Anything.
Here's a common scenario in Dragon's Dogma (which, by the way, is actually quite fantastic): You and your party of AI characters, called Pawns, happen upon a small camp of orcs. Your Pawns, who love to give you tips on how to quickly defeat certain types of enemies, start telling you that said orcs are weak to fire. Thing is, you know this. You've destroyed dozens of them already and have heard every possible line of advice the Pawns can give you. And yet, once again, you hear the following phrases--all of them--in the span of a minute: "They're weak to Fire! Fire works well! Fire, lend me your kiss! They're afraid of Fire! Burn them to Ash!" OKAY, I GET IT.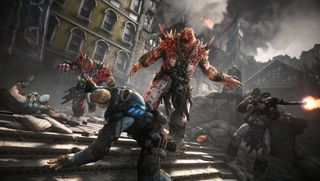 Gears of War (any of them)
The phrase: "Revive me!"
When it comes down to it, I don't know what else one could say when severely injured by gunfire and Locust punches. "Help," perhaps? Or maybe: "grlullggurrllgl." Guess it depends on what kind of shape you're in. But listening to Gears of War's many COGs yell "revive me" repeatedly (over the span of, what, four games?) gets old preeeeetty darn quick. That's especially true in multiplayer matches, where the entire point is to destroy other players. Meaning: deathmatches become headache-inducing skirmishes once four players simultaneously writhe around on the ground next to each other, inadvertently reenacting a scene from The Human Centipede, while begging for revival.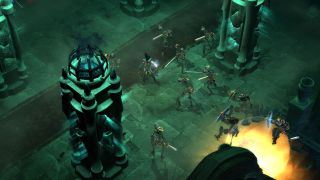 Diablo 3: Reaper of Souls
The phrase: "I'm so good, I astound myself!"
Put a decent amount of time into Diablo 3: Reaper of Souls, and you'll quickly grow accustomed to the various classes' catch phrases. Most of the time, these will happen and you won't even notice--they're just background noise. Except for one: the Wizard's tendency to say "I'm so good, I astound myself!" once every 14 seconds. I mean, he's not lying--have you seen his gear and DPS? But damn, the repetition is grating. I get he's meant to be an arrogant character, that's fine--I just wish his arrogance didn't include a limited vocabulary.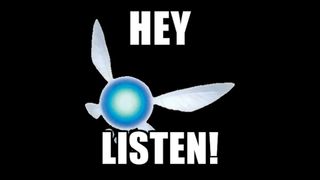 The Legend of Zelda: Ocarina of Time
The phrase: "Hey, listen!"
I doubt this needs much explanation. But for the uninitiated, here's a 10-hour loop of one of the most annoying repeat phrases in video game history. Enjoy.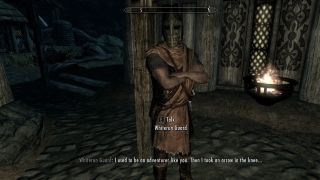 The Elder Scrolls V: Skyrim
The phrase: "I used to be an adventurer like you. Then I took an arrow in the knee."
Yes, we mentioned this phrase in this article's headline, but that's because it's one of the most notorious examples out there. The first time you hear a random NPC in Skyrim tell you he was an accomplished adventurer up until he got shot in the knee with an arrow, it's no big deal. Hell, you feel bad for the dude considering you've been pelted by hundreds of the things, none of which apparently found a fleshy home in your knee cap. After you hear this same sob story for the 20th time, you start to wonder if maybe there's some sort of serial knee shooter holed up somewhere in Skyrim. But once you meet 297 people, all of them tragically ruined by knee-seeking arrows, it's enough to drive you to madness. Overcome by rage, you run from town to town, destroying every living being before they even have a chance to tell you about why they aren't out adventuring anymore. You already know, anyway.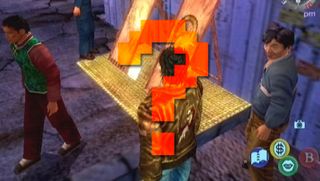 How 'bout a game of lucky hit?