Starfield opened up for the Xbox and Bethesda E3 2021 showcase. It was a show led by Bethesda and many of the studios Microsoft have recently bought, with new games from Arkane showing off a new vampire shooter called Redfall, new Fallout 76 content, Doom Eternal and more. There were also some actual Microsoft games too with new details on Halo Infinite, Forza Horizon 5, a strong showing for new Game Pass Titles and more from the Xbox Game Studios stable.
Unfortunately, there were no shows for Perfect Dark, Fable 4, or The Elder Scrolls 6, although the last one did at least get a name check during the E3 2021 show. To see what was revealed and all the details, here's everything that happened at the Xbox and Bethesda E3 2021 showcase.
Starfield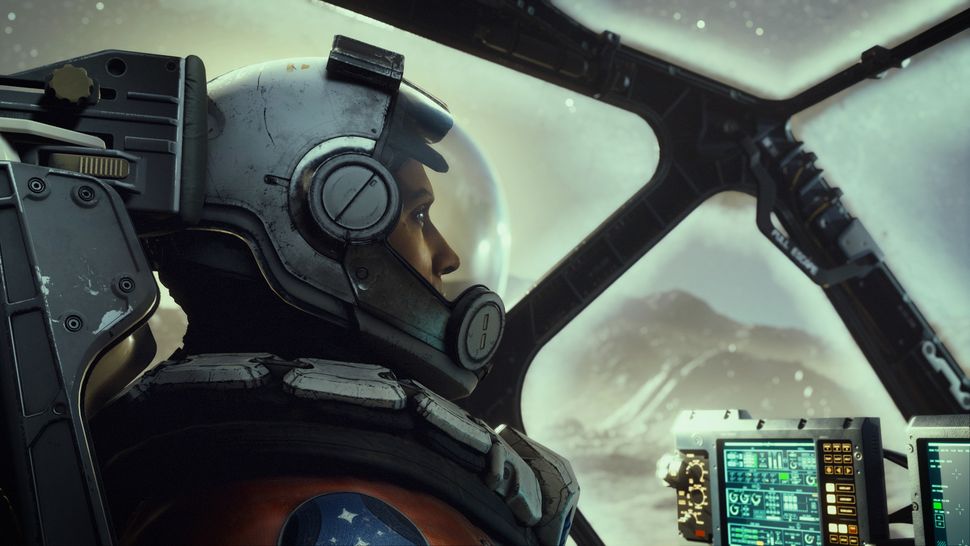 Well, Starfield is an Xbox exclusive. Something half the people were hoping wouldn't be the case, and the rest had no doubt would be. It'll be out on Xbox Series X and PC November 11, 2022. While we've only had a CG mood trailer we do have some details to go with it - you play as a pilot for Constellation, the last organisation exploring space and… that's all we really have on what Bethesda is calling it's first new universe in 25 years. We know it's an RPG built around player choice; spaceships are obviously a thing, as are mechs. As for the rest, Bethesda revealed a range of planets, settlements and outposts with a worn world feel of realism rather than shiny sci-fi slickness.
Redfall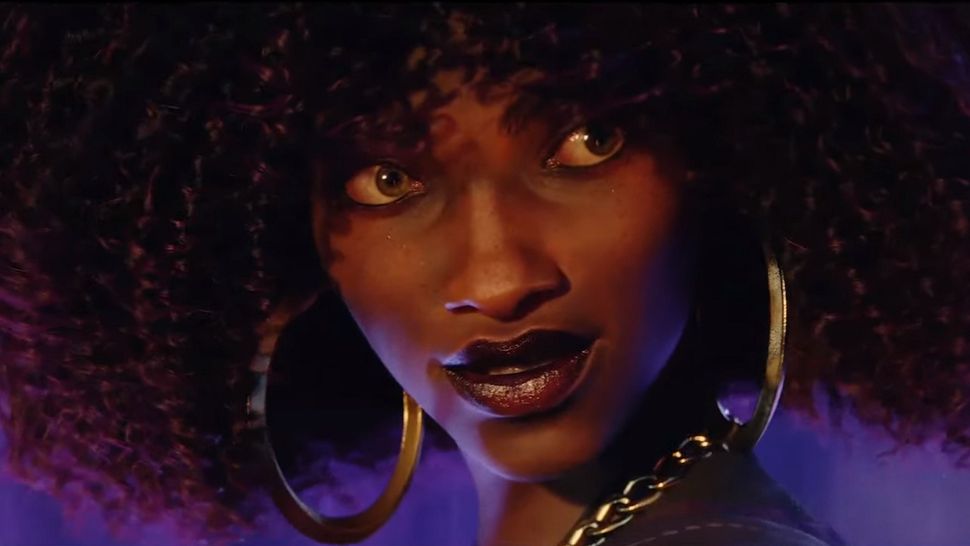 Arkane Austin is turning its immersive guns and powers skill set to a vampire shooter with Redfall. The trailer revealed a tech-heavy battle against the undead, first revealed as 'cult activity', involving magic, stake-firing guns and a limping robot that we all absolutely have to protect. It was presented as a single player game you can play with friends, as a team of up to four using a range of abilities to fight elongated, inhuman vamps. Powers include a magic elevator that lets you reach the rooftops, an umbrella that generates a shield, some sort of magic sniper eye, a UV gun that turns enemies to ash and plenty more. All with a vibe that feels more Overwatch than Dishonored. It'll be out Summer 2022.
S.T.A.L.K.E.R 2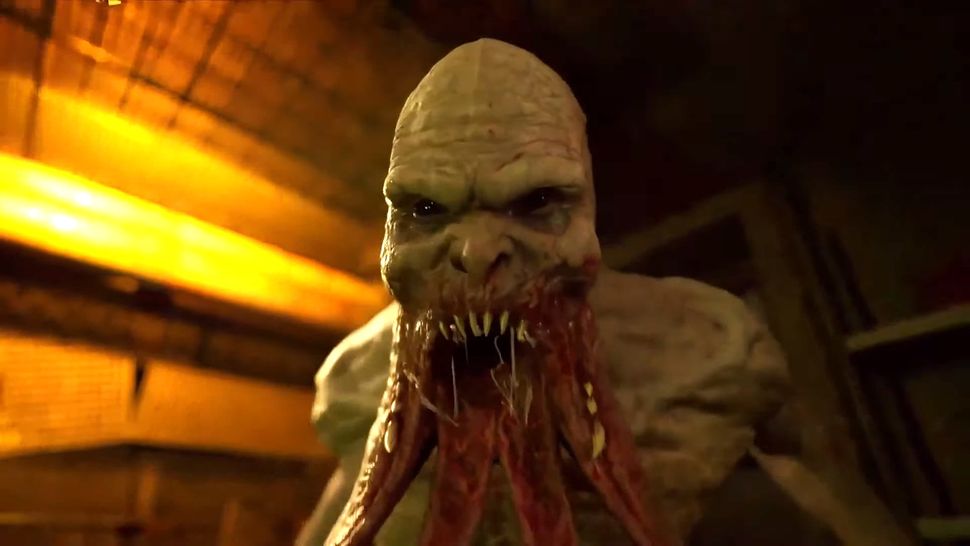 If you think STALKER 2 had a Metro vibe that's because it does. There's a whole genre of post-Chernobyl Russian fiction that sprung up following one of the world's largest nuclear disasters in a country that tends to not tell you what's going on. Hence the supernatural mix of supernatural mysteries and monsters that populate both games. The original STALKER however was much more focused on a tough survival experience, something the sequel is keeping alive. This is a game about scavengers, called Stalkers, who brave the cursed Chernobyl radiation zone for fun and profit. Braving mutated monsters and anomalies - barely visible energy vortexes that liquidise organic matter and see you throwing bolts out to locate. While the main story is still a bit of a mystery, the gameplay shows a world filled with tough mercenary characters in a dog eat dog story to uncover whatever the wasteland has to offer. STALKER 2: Heart of Chernobyl is expected to launch April 22, 2022.
Back 4 Blood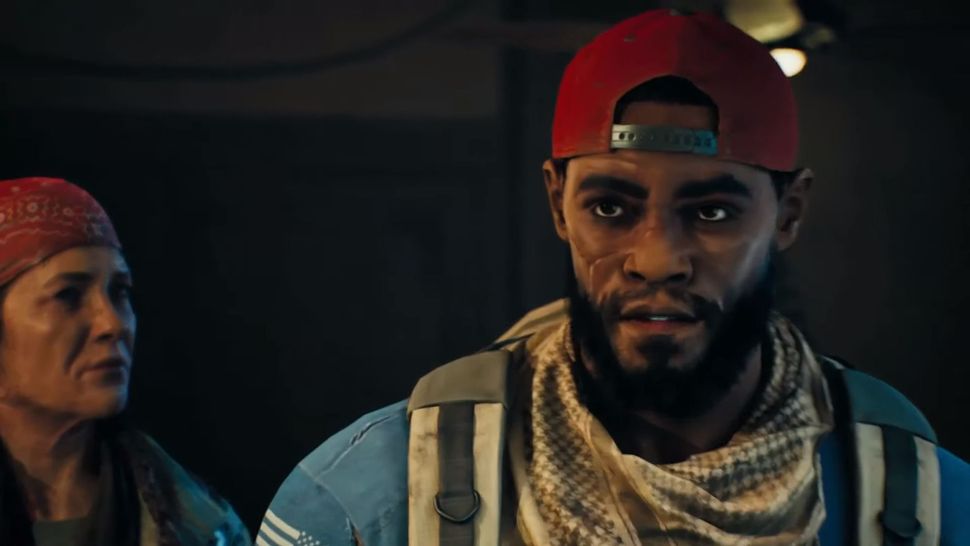 We got a fresh trailer for co-op zombie shooter Back 4 Blood at the Microsoft showcase, just ahead of the full Back 4 Blood session the same day. But, it wasn't just a showcase of the different zombie types, extensive weapons, or our heroes - it was in fact a showcase for its Swarm PvP mode, where players can choose to play as a zombie or the usual heroes.
Contraband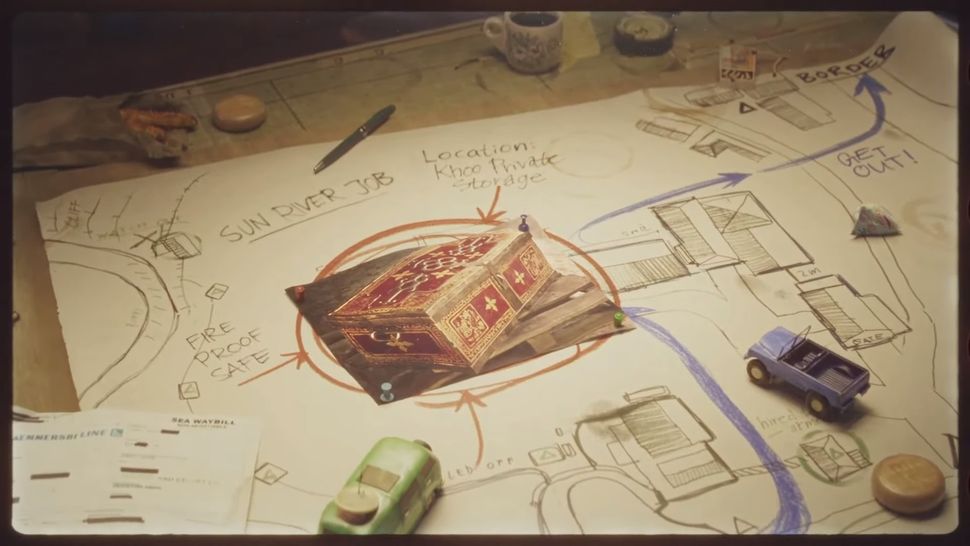 Although it was a tiny teaser that didn't really reveal much about the game itself, the showcase revealed that Avalanche Studios is working on co-op open-world game called Contraband. Coming to Xbox Series X, Xbox One, and PC - with Game Pass availability from Day One - it's not quite clear what Contraband is about beyond, well, something contraband. We got a several looks at an ornate red and gold box, some trucks, and a small group of characters - including one doing mechanic work. Apart from that though, it does look a little post-apocalyptic from the small Polaroid shoots it lingered on. No word on a release date yet.
Jack Sparrow coming to Sea of Thieves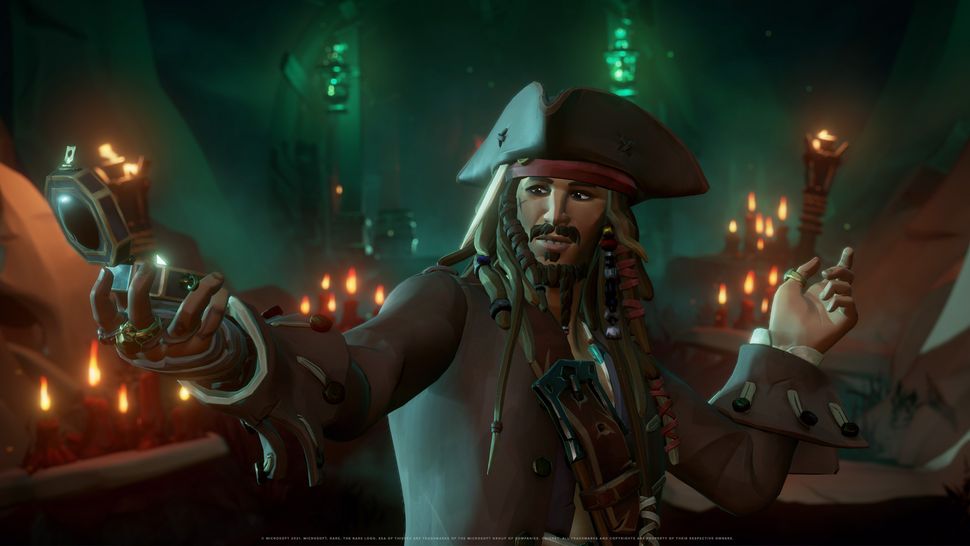 Rare announced a collaboration with Disney for Sea of Thieves: A Pirate's Life that will be launching June 22 and will be free to all players as part of the game's third season. A Pirate's Life will include 5 Tall Tales for players to embark on while sailing alongside Captain Jack Sparrow and meeting other faces from the movie franchise from Disney. There will also be more enemies to battle against and secrets to uncover across the world as players explore new areas. There are more details to be revealed closer to the launch of Season 3, but it certainly looks like an epic journey ahead.
Yakuza Like a Dragon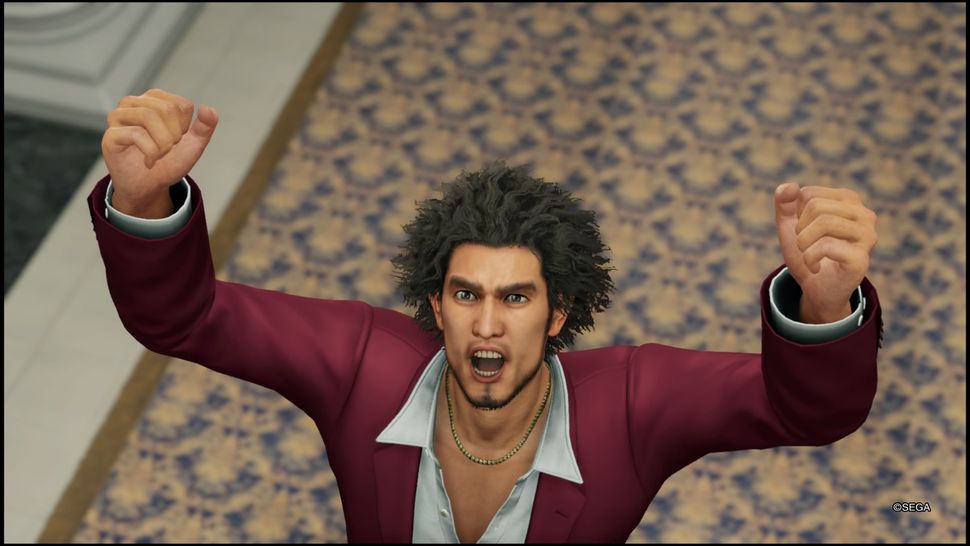 The latest in the Yakuza Series, Yakuza: Like a Dragon is coming to Xbox Game Pass. In fact, it's coming to Game Pass so soon that it's actually already available right now. So get playing!
Battlefield 2042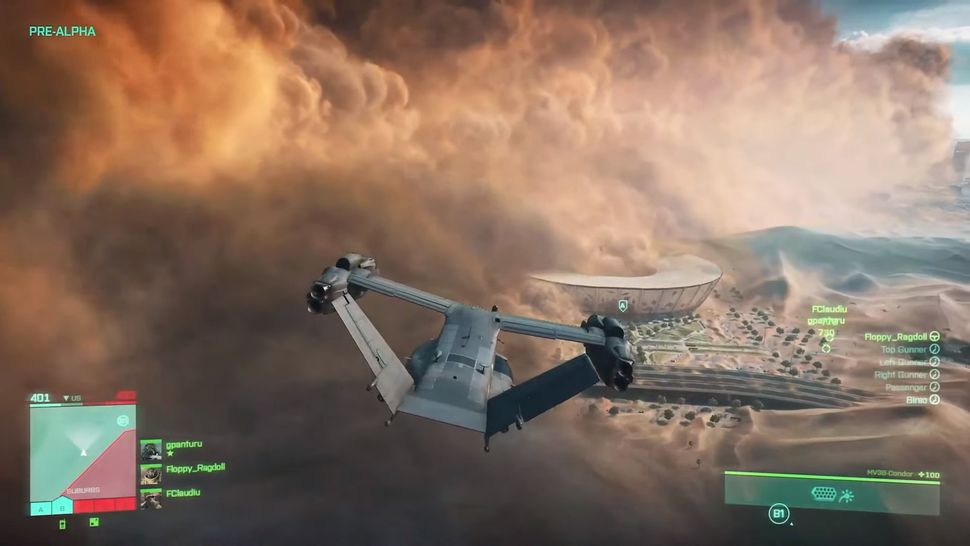 Just days after the reveal of Battlefield 2042, DICE used the Xbox games showcase to give us a first look at the game in action. The Battlefield 2042 gameplay trailer took us inside the wild scope of the multiplayer-only experience, giving us some insight into what the action will look like as Battlefield scales up to support 128 players across the largest multiplayer maps ever seen in the series. Huge firefights, impressive real-time weather, and the ability to customise your loadouts while out in the field. Battlefield 2042 is coming out October 22 and, if this gameplay trailer is any indication, it's going to be a wild ride.
12 Minutes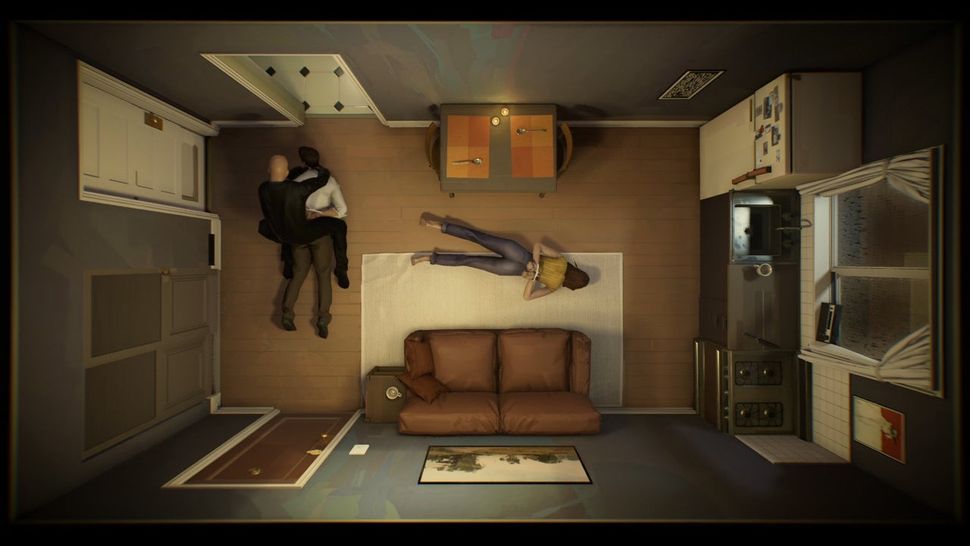 Annapurna title, 12 Minutes, finally got a release date of 19 August 2021 at the Xbox and Bethesda showcase. Plus, it's also coming to Game Pass on that date too. The game sees a man living in a time loop to try and save his wife as the police break down their door to arrest him for the murder of his family. The game lops every 12 minutes, as the title suggests. It'll arrive on Xbox Series X, Xbox One, and PC.
Psychonauts 2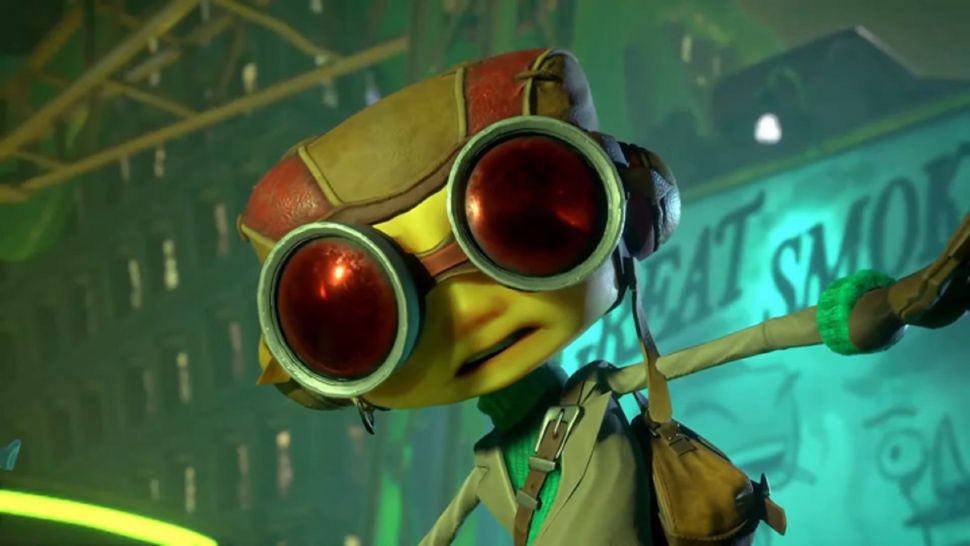 Double Fine's highly anticipated Psychonauts 2 also got a release date during the showcase. The game will arrive on August 25, and will be available on Game Pass from Day One.
Fallout 76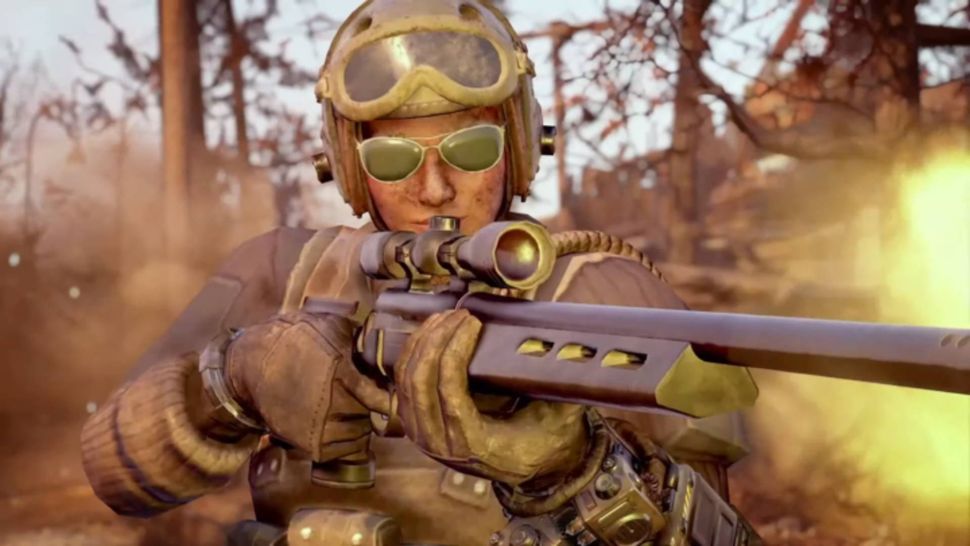 Bethesda continues to build on Fallout 76's ongoing restoration with a new update that continues the Brotherhood of Steel's story after the battle for Fort Atlas. The new free questline, called Steal Reign, arrives on July 7 and will let you 'decide the fate of the Brotherhood' as you take sides from within the group - between Paladin Rahmani and Knight Shin - in a battle against the mutant threat. On top of that Expeditions: The Pitt will let players revisit the Fallout 3 location of Pittsburg later in 2022.
Elder Scrolls Online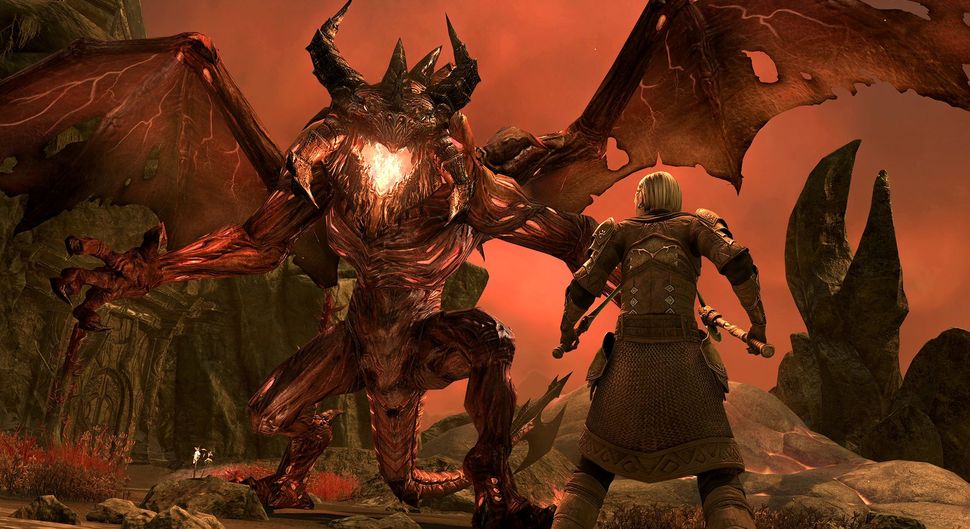 The Elder Scrolls Online: Console Enhanced edition is coming on June 15, so just a few days away. The upgrade will enhance the game's visuals and performance, adding performance and fidelity modes, increased draw distance, faster loading times, and more.
Party Animals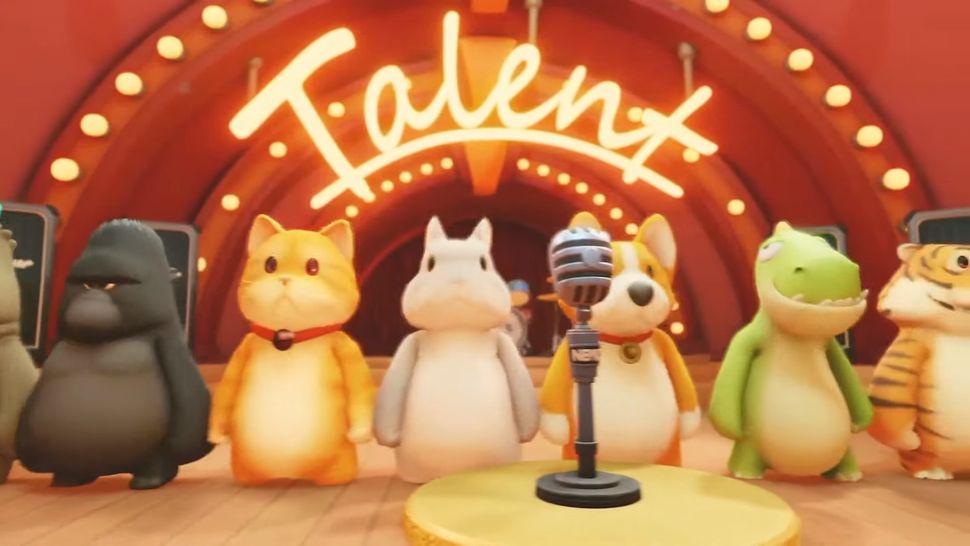 There's a new multiplayer game on the way and it's seriously fuzzy. Party Animals is coming in 2022 to Xbox One, Xbox Series X, and PC, and will see you pick one of the game's fuzzy fighters before going head to head in various brawls across several multiplayer modes.
Brawl across wild multiplayer modes. It all looks like brilliant carnage and horribly violent, albeit with plushie playable characters. It will also launch day one on Game Pass.
Hades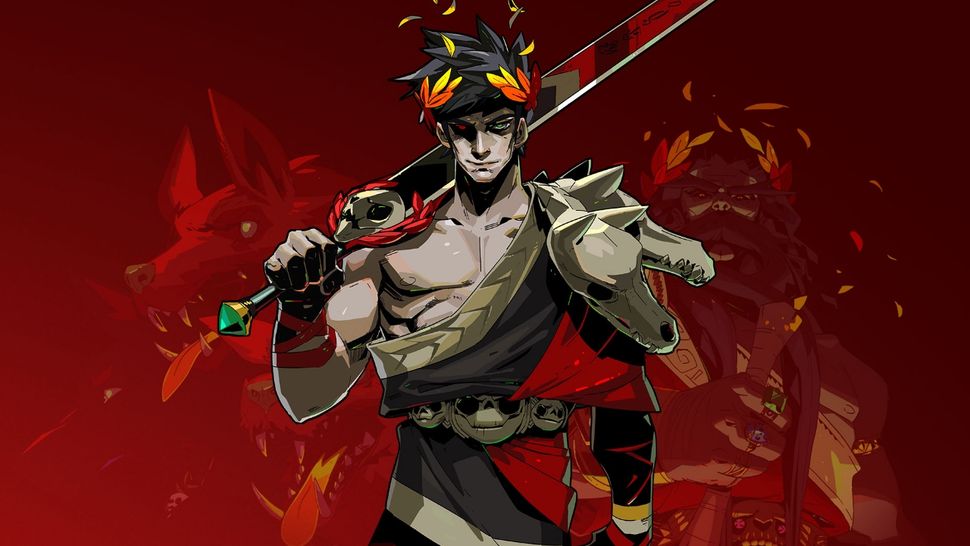 The breakout success that is Hades is coming to Xbox Series X and Xbox One at last. Originally available on PC and then Nintendo Switch, Xbox gamers will be able to play the title from August 13 2021 - sadly not on Xbox Game Pass though.
Somerville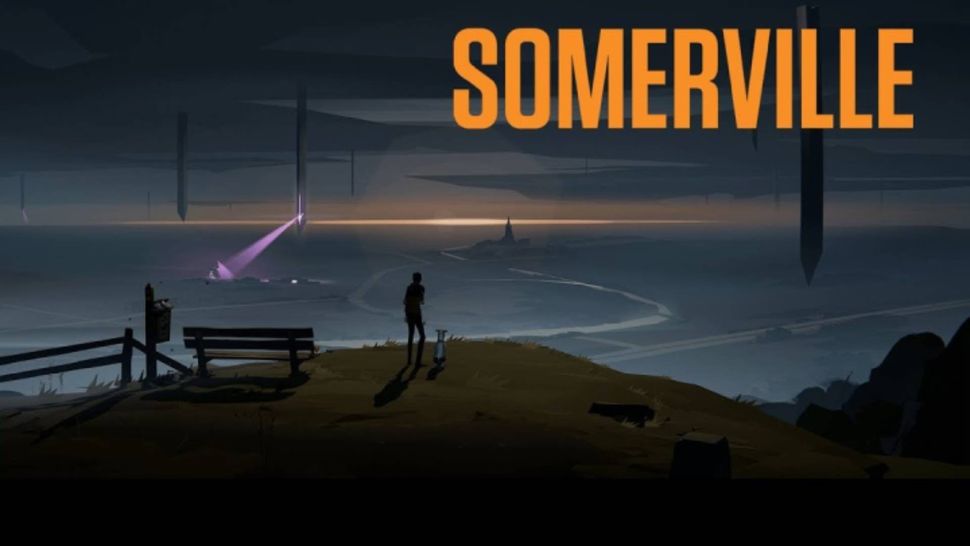 We finally got our first look at Somerville, the long-awaited debut from Jumpship. That's the indie studio co-founded by Dino Patti, who had previously co-founded Playdead and helped steer the creative vision of Limbo and Inside. The game had echoes of those two classics, with the debut Somerville trailer showing off a dangerous, atmospheric world fraught with horror lingering on the edges of the screen. Somerville is similarly 2D, mixing tense chase sequences with light platforming, albeit with the threat of an alien invasion looming overhead. Somerville is set to launch on Xbox Series X and Xbox One through Game Pass in 2022.
Halo Infinite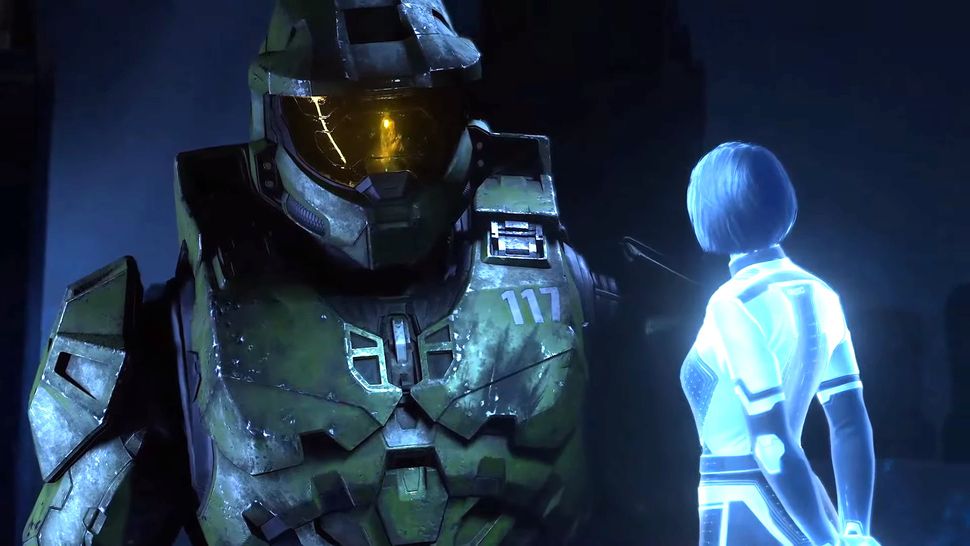 While many had hoped that Microsoft would finally date Halo Infinite, we were instead treated to a brand new look at the campaign and a gameplay reveal for the multiplayer. Xbox reiterated that the multiplayer will be free-to-play on both Xbox and PC, and will include a reworked Blood Gultch – the iconic map that first made its debut in Combat Evolved 20 years ago. As for the campaign, 343 Industries showed an experience with much greater visual fidelity, and a story that puts you on a path to recover Cortana and escort her home for deletion following the descent into rampancy. Expect to get your hands-on Halo Infinite "holiday 2021".
Diablo 2 Remastered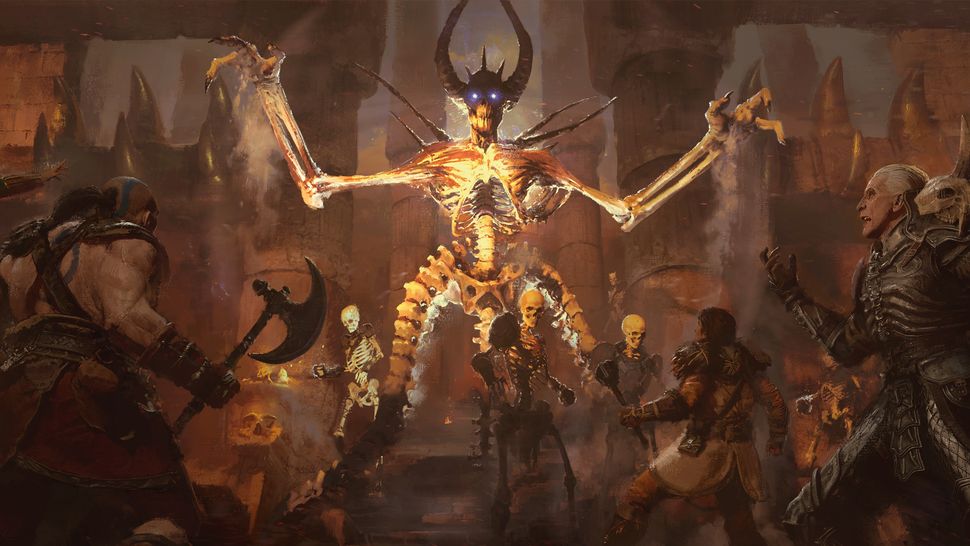 Although we were all hoping for a fresh look at Diablo 4, we were instead treated to the reveal of Diablo 2 Remastered. Offering 60fps framerates and 4K remastered visuals, the game will arrive on September 23, 2021, optimised for Xbox Series X and Series S with cross-progression with Xbox One and PC. It will also offer eight-player co-op.
Plague Tale Requiem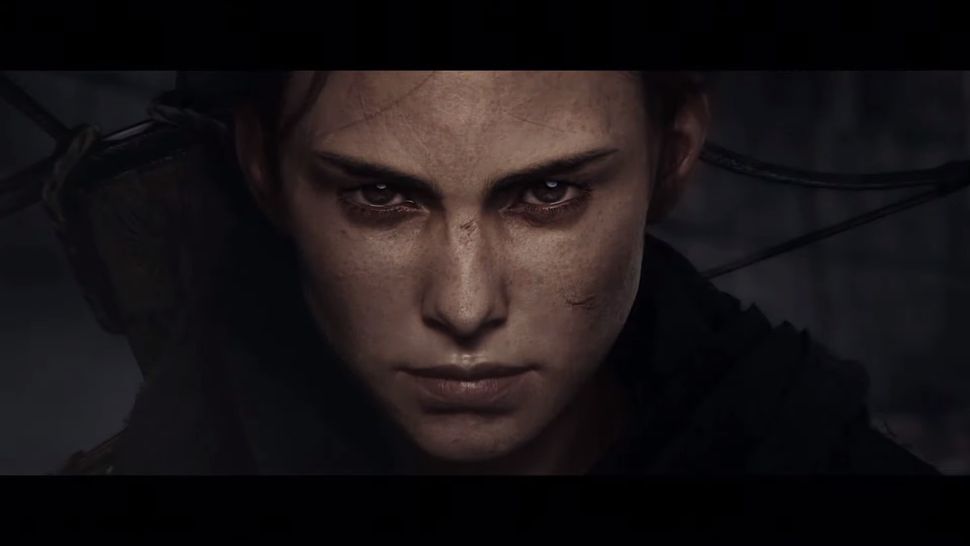 Protagonists Amicitia and Hugo are returning in 2022 for Plague Tale Requiem, a sequel that's heading to Xbox Game Pass on day one. The two appear to still be in France and haunted by the sea of rats while they sneak around taking down enemies in the process. At current, the game is only confirmed to be heading to PC, Xbox One, Xbox Series X, and Xbox Series S, and there looks to be even more rats than the original game.
Far Cry 6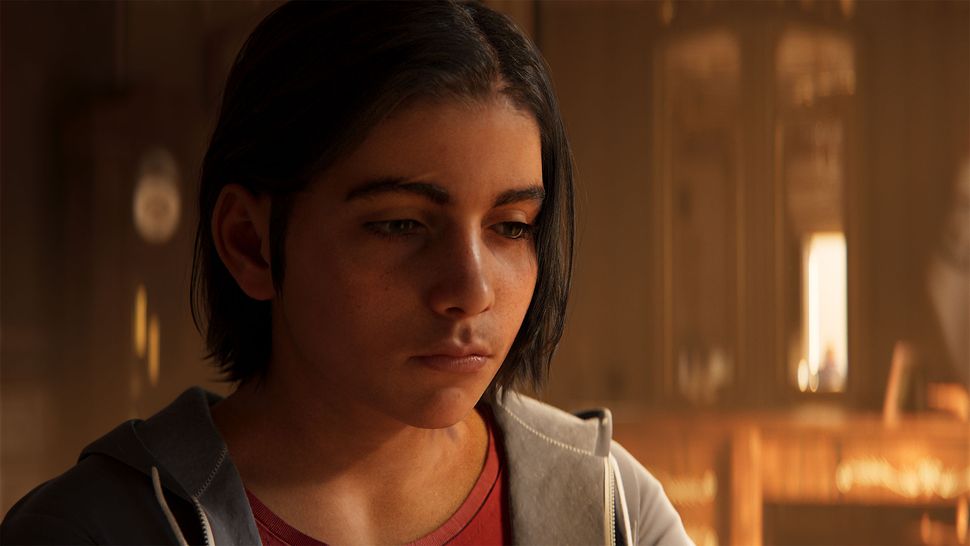 If you feel like Far Cry 6 is everywhere right now, well I have some new for you - the Microsoft showcase has more of it! There was a brand new gameplay trailer for the upcoming Ubisoft title, featuring quiet, intense sniper sections, and another companion in the Fangs for Hire range. This time we were introcued to a currently unnamed 'Punk Rooster', complete with spiked necklace and I may have even imagined some leather somewhere.
Slime Rancher 2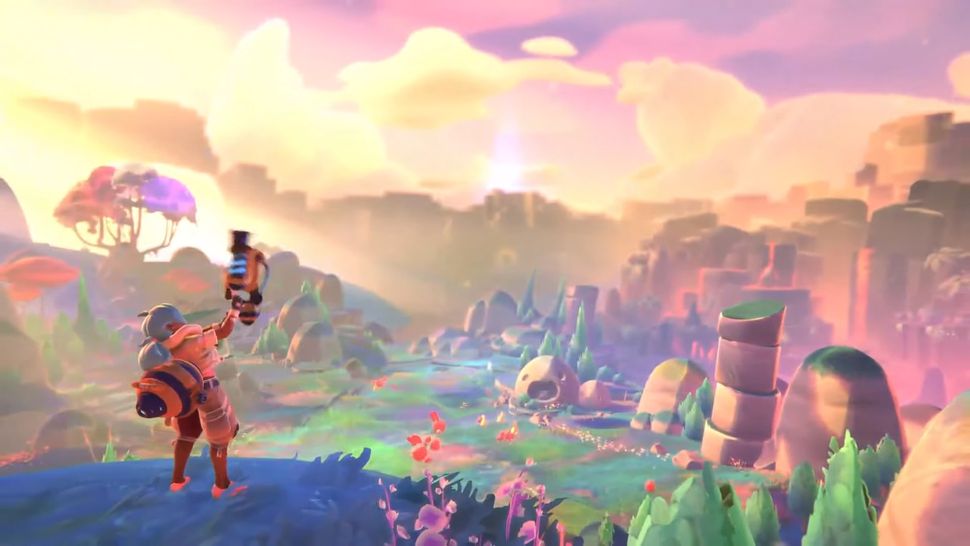 A cheeky little, squishy surprise for the Microsoft showcase came in the form of Slime Rancher 2 from Monomi Park. Although the world looks quite similar to the original game, there are plenty more slimes to be caught and bred including those based on bats, bunnies, and butterflies. Bunnyflies anyone? It'll arrive sometime in 2022, and looks just as bananas and a lot more beautiful than the original.
Shredders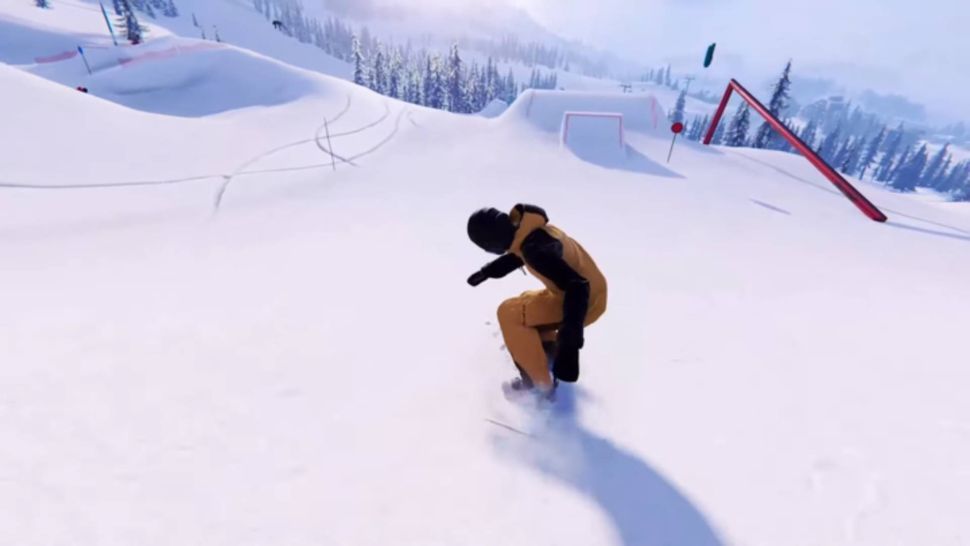 Away from the colorful antics of Slime Rancher 2, developer Foam Punch revealed a much crisper, colder alternative in the form of Shredders. This snowboarding title will launch in December 2021 and seems to mix downhill riding with tricks and slices of exploration.
Atomic Heart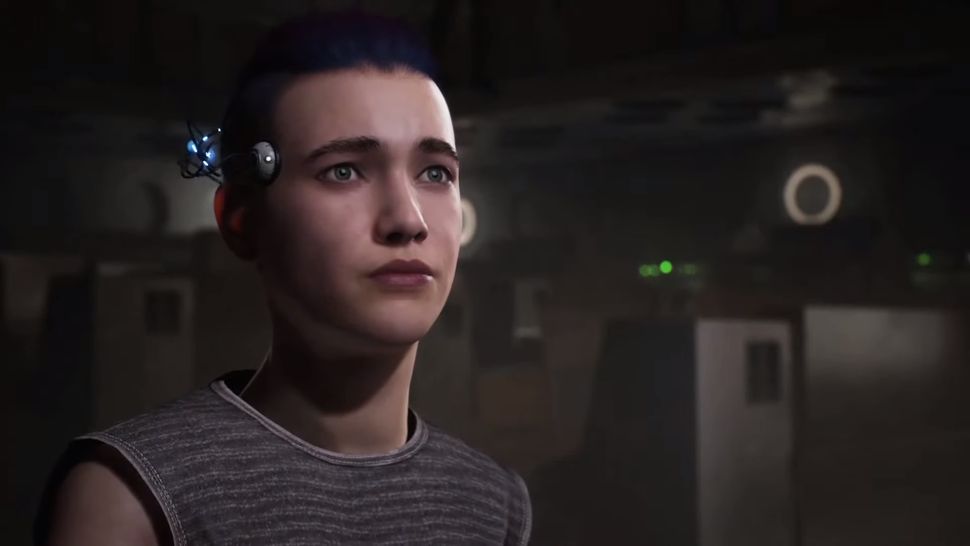 We saw more new stuff in Atomic Heart's Xbox showing than years of 'is it real' trailers have shown us. New weird monsters, new weird gear and new weird weapons and all channeling some crazy 'Fallout but Russian' alt-history vibe. It's still not entirely clear what's going on between the ass kicking ballet dancing mannequins and mustachioed robots but all the crazy will be coming to Xbox Game Pass. No release date yet though but this is the first time it's looked like a real game as opposed to some polished CG mock gameplay trailers.
Replaced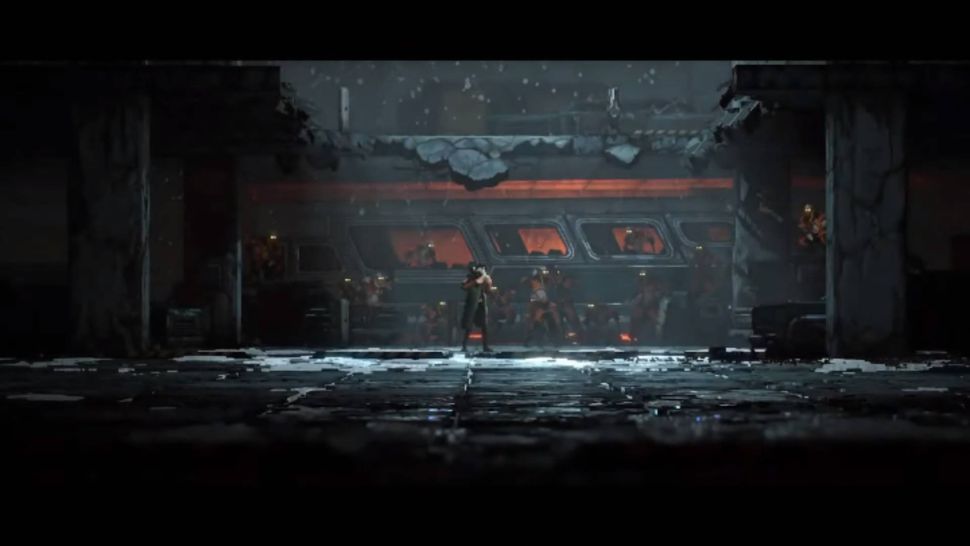 We only got the briefest of teases for this beautiful looking cyberpunk pixel art adventure with a 2022 release date. The brutal 2.5 D side on melee combat and gunplay follows R.E.A.C.H., an AI trapped in a human body who doesn't exactly want to be there. The exact story isn't clear but the interesting twist is all the cyberpunk arm breaking and shootouts take place in an alt-history 1980s.
Grounded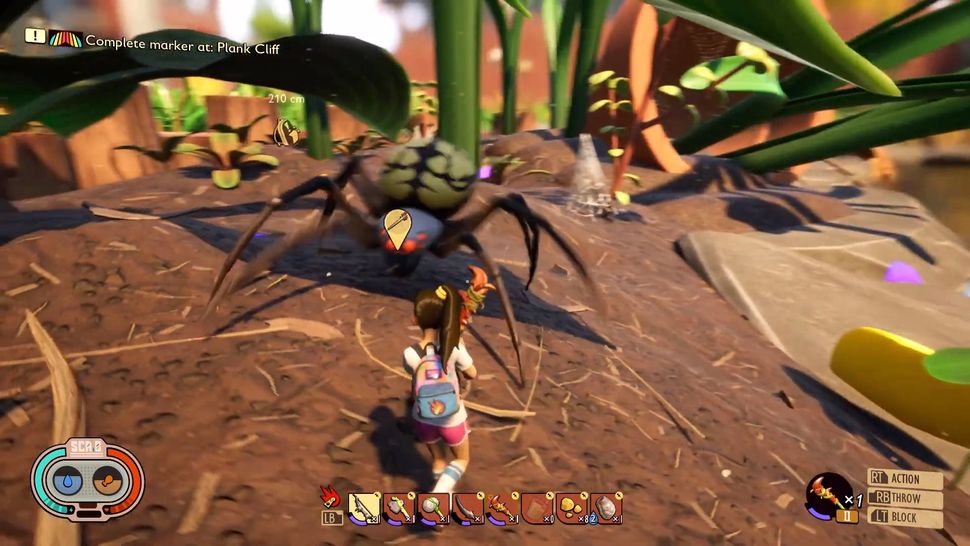 Obsidian revealed that a new Shroom and Doom update is coming on June 30, and is the game's biggest update yet. It will let you befriend pets, build castles, unlock achievements, fight the Broodmother, and so much more. It will also add achievements to the game for the first time.
Among Us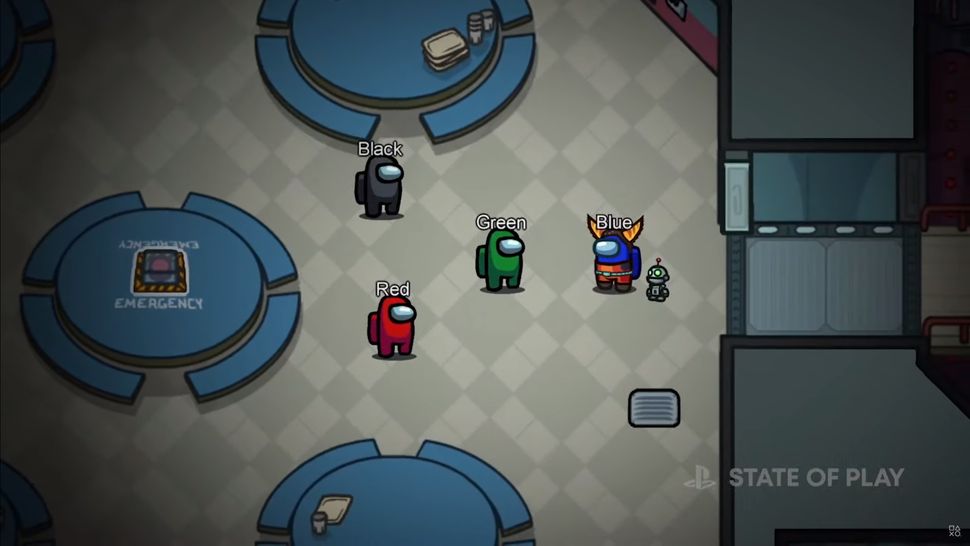 Also in the update news sphere, Among Us is getting an update on June 15. Continuing the theme of 15 though, the update will add 15 player lobbies to the game, which will add three Imposters to a single match. I feel chaos coming on.
Eiyuden Chronicle Rising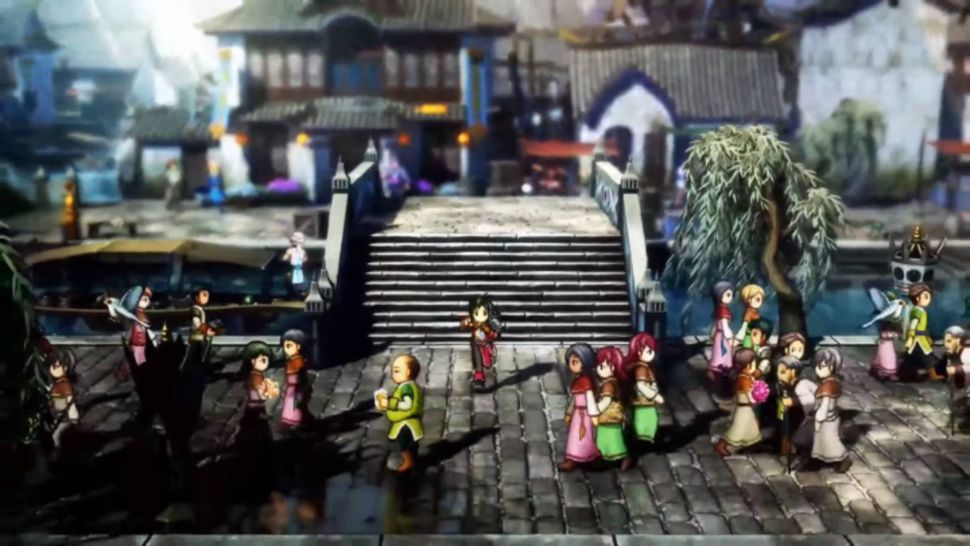 Eiyuden Chronicle Rising is a unique fusion of town-building and sidescrolling action (if you're hoping for ActRaiser vibes, you're not alone) that also serves as a prequel to the full RPG story coming in Eiyuden Chronicle: Hundred Heroes. It's coming in 2022, and the developers at Rabbit & Bear Studios are teasing that it may even yield some special benefits for folks who play through both games.
The Ascent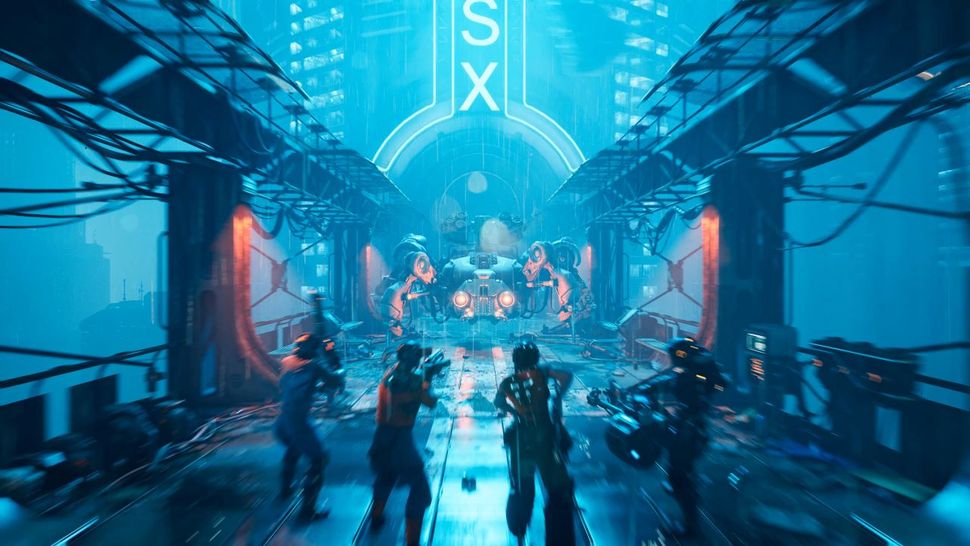 Looking more cyberpunk than Cyberpunk 2077, the RPG action shooter is confirmed for a day one arrival on Xbox Game Pass on its release on July 29. It's the first game from Swedish studio Neon Giant, but its founders have worked on Gears of War, Wolfenstein, Doom and Bulletstorm in the past.
Age of Empires 4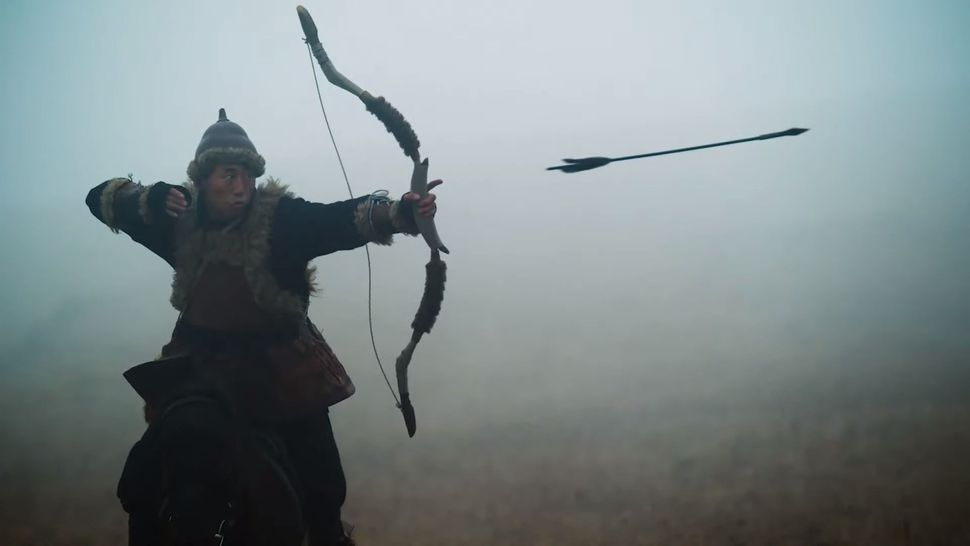 The upcoming strategy game Age of Empires 4 got a brand new gameplay trailer at the showcase focusing on its Joan of Arc campaign arc. It reaffirmed the game's October 28, 2021 release date and that it will be available from day one on Game Pass.
Outer Worlds 2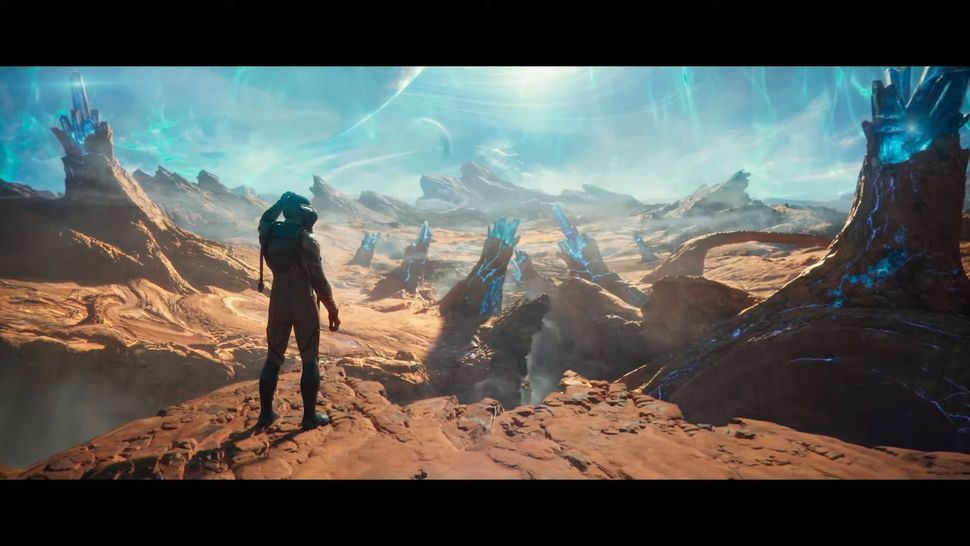 We've another Xbox exclusive with not much more info than it exists and it's only on Microsoft platforms in the shape of Outer Worlds 2. The trailer gave very little away - sci-fi planets, monsters and that's about your lot. We can take a guess that it might continue the story of the first game's main characters, the Stranger - the final shot of the trailer ended on an almost identical image of a helmeted space traveller scratching their head. Which is cool and everything but where's Parvati? Give the people what they want Microsoft.
Microsoft Flight Simulator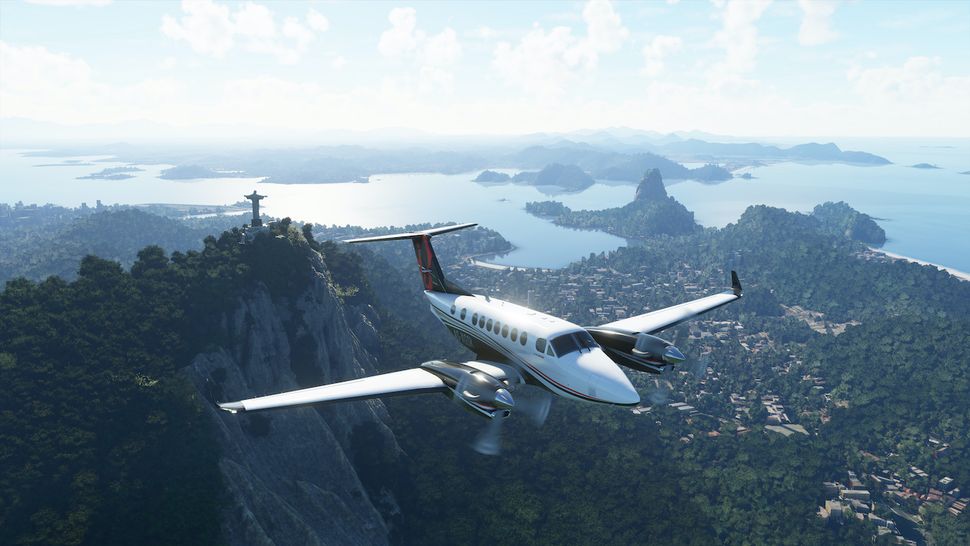 On July 27, 2021, Microsoft has confirmed that Microsoft Flight Simulator is coming to Xbox Series X and Xbox One at last. The game originally launched in PC in beta last year, but is now making the flight onto console. Plus, there's a Top Gun Maverick DLC coming.
Forza Horizon 5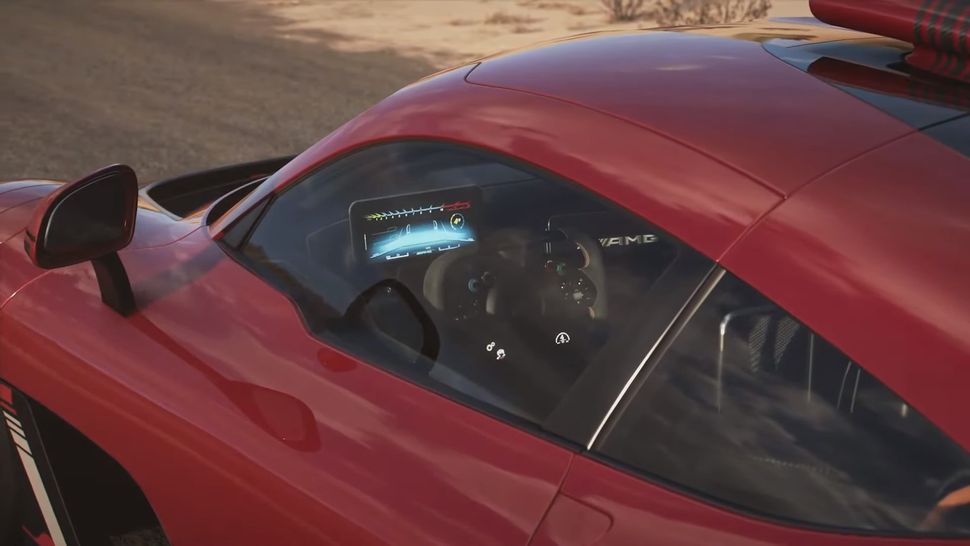 On November 9 this year, you'll be able to experience Forza Horizon 5, the next in Playground Game's open-world driving series. For this one, we're going to Mexico in what the developer is calling the "largest, most fun, and most beautiful" location the series has debuted to date. The game will offer a vast campaign, which will obviously include a range of vehicles including the AMG Project 1 Forza Edition. It will also reintroduce Forza Horizon 4's open-world battle royale mode, the Eliminator, along with new modes such as Pinata Pop, where you need to try and find, and then pop as many pinatas as possible. There's also a new Game Lab where players will be able to create their own modes to play and share with friends. As you'd hope from this series, it looks absolutely stunning, and will, of course, launch on Game Pass.