Last chance deal klaxxon! Well, sort of; you've got until Monday to take advantage of one of the best deals of this month for PS4. Days of Play is Sony's annual event cutting prices on all things PS4 and this weekend is your last chance to capitalise. One of the most delectable deals of the moment is a 30% saving on 12-months' worth of PS Plus. This is a great price for the one thing you need to guarantee access to online gaming with friends, discounted games and monthly free titles. It's available for PS4 players on both sides of the pond right now: it is down to $39.99 in the US at BestBuy; and £34.99 at Amazon UK.
It's an easy purchase and an incredibly useful offer because you can always add a new PS Plus subscription to your existing months in the tank. This means you can take advantage of any deal that crops up. Like this one. So to extend your online gaming by another whole year, get this sweet deal and the 12 months will stack on top of your existing months you have in the tank. Given that the full price of 12 months of the service comes in at $60 / £50 - as much as a new, full-price game - this deal is pretty much in 'must-have' territory, tempting to those of us who have a fair amount in the bank already (like me).
Of course, you could wait and see what the Amazon Prime Day game deals bring in July, but you really are best to strike while the iron is hot. Plus we wouldn't predict PS Plus subscriptions going much lower than this offering, so we'd recommend going for it now. But remember, you only have until Monday to do this as that's when Days of Play finishes, so use this weekend - and now - to get it in the bank now!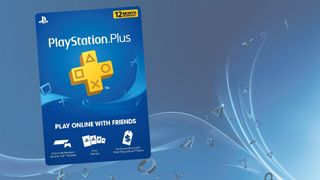 PlayStation Plus 12-month subscription for $39.99 at BestBuy (save 30%)
This is the great US price for PlayStation-ers and will snag you all the benefits of PS Plus for a whole extra year.View Deal
PlayStation Plus 12-month subscription for £34.99 at Amazon UK (save 30%)
The same deal is on offer for UK shoppers and gamers, so make the move and cover yourself for another 12 months.View Deal
PlayStation Plus not only grants you access and the ability to experience shenanigans with other players online, but sometimes can bag you extra, exclusive discounts on title at the PS Store and free games every month that are yours to play as long as you have an active subscription.
There are a whole host of other discounts available right now due to Days of Play, with some great games being reduced, both the Gold and Platinum headsets on offer, and a super slick limited edition Days of Play PS4 console.
Some online stores give us a small cut if you buy something through one of our links. Read our affiliate policy for more info.