An impossible choice will need to be made this September: will you chart your own adventure amongst the stars in Starfield, or fight the mind flayers out of Faerûn in Baldur's Gate 3? The two biggest RPGs of 2023 will now launch just a week apart, and there simply isn't enough time in the mortal realm to tackle both with any real immediacy.
I've always felt this push and pull between my heartfelt love of fantasy and the way that science-fiction sets my imagination into overdrive. It makes allocating my free time a bit of a nightmare. Do I rewatch The Lord of the Rings or Star Wars? Replay The Witcher 3 or Mass Effect: Legendary Edition? Dive back into Buffy the Vampire Slayer or X-Files? These are decisions that no genre fan should have to make, and yet it's the exact predicament many will find themselves in between Baldur's Gate 3 and Starfield. Thanks for that, Bethesda.
The clock is ticking
The Starfield release date is now September 6, 2023 for Xbox Series X, PC, and Game Pass. Bethesda creative director Todd Howard announced the new date on March 8, confirming that the studio's first new IP in 25 years will once again miss an assigned release window. The delay is of course disappointing, as I had previously looked forward to wasting away my entire summer by trying to visit all 1000 planets that make up the game's universe. Although this does mean that Xbox Game Studios will most likely be preparing a killer lineup of upcoming Xbox Series X games for the end of the year – which I'm here for, given the disappointment of a Redfall and Starfield-less 2022.
The thing is, Larian Studios only announced the Baldur's Gate 3 release date two weeks ago. The upcoming fantasy RPG is set to arrive on PC and PS5 on August 31, following almost three years of expansion and refinement in early access. It's this very public cycle of development which has helped to ramp up anticipation of BG3 into the stratosphere – two decades on from the release of one of the best classic PC games, Baldur's Gate 2: Shadows of Amn, and Larian appears to be delivering the sequel so many Dungeons & Dragons fans never believed would be possible (let alone plausible). So how can I view Bethesda locking into its September 6 date as anything but an act of cruelty against my down time?
Where questions continue to suffocate Starfield after years of closed-door development – many of which will surely be answered at the Starfield Direct, which has just joined Xbox's E3 2023 schedule – there's already good reason to consider prioritizing Baldur's Gate 3. Everything experienced through early access so far has been promising, with rock-solid turn-based combat, excellent storytelling, and fantastic characterization of a world governed by D&D 5th Edition rules. Larian has of course earned a reputation for building some of the best RPGs in recent history through the Divinity series, and so I'd be sad to miss out on the conversation surrounding Baldur's Gate 3 in those early weeks on from release – particularly with the promise of cooperative play with an engaged friend-group hanging in the balance.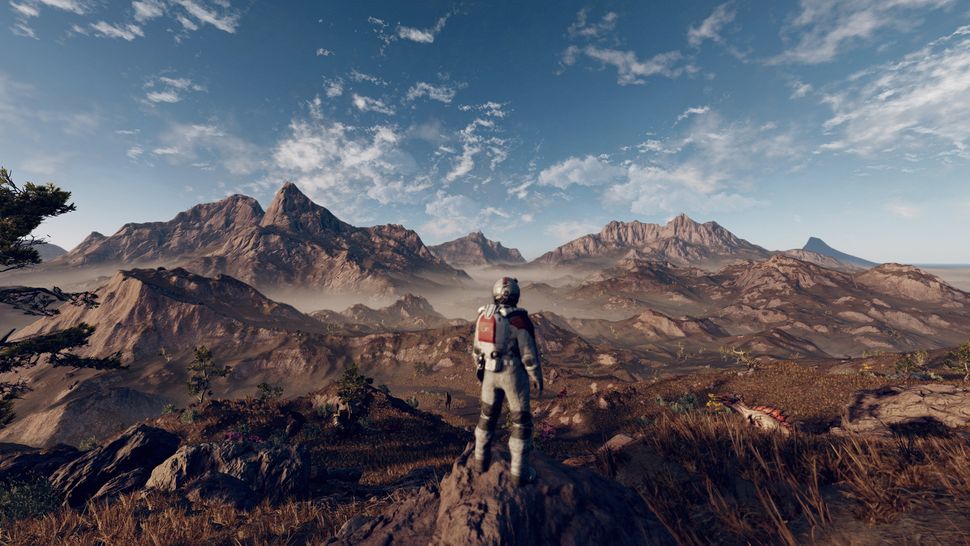 Then again, I know that Starfield is going to create a groundswell. It's going to dominate the video game landscape, something which has become increasingly clear over time – from the detailing of the Starfield star systems to the depth we uncovered in the Starfield ship customization options and beyond. So while I do have enduring concerns about everything from weapon feel to the spread of engaging content across such a vast play space, I can already feel myself being pulled into Starfield's gravity well. It's going to be the biggest addition to the Xbox Game Pass list this year, and I'd be foolish to not be there from day one – uncovering the secrets of the universe alongside a community of explorers.
Like I said, Baldur's Gate 3 and Starfield launching within a week of one another is a nightmare scenario for RPG fans. And sure, there's an argument to be made that I could spend six days exploring Faerûn with my friends before beginning my exploration of all the Starfield cities spread amongst the stars, but I know myself too well: if I start one, I'll need to see if through to completion, otherwise I'll never go back.
My dusty The Witcher 3: Wild Hunt and Elder Scrolls 5: Skyrim saves are a testament to that. And the option of trying to balance Starfield and Baldur's Gate 3 simultaneously doesn't seem healthy for my already precarious sleep cycle. So what am I going to do? Be overwhelmed by indecision until the war waging within my mind between a love of fantasy and science-fiction reaches its bloody conclusion and I pick one on pure instinct. More importantly, what are you going to do? The countdown to an RPG-heavy September is already ticking.
Starfield is one of the most anticipated upcoming Bethesda games in development, so be sure to secure your Starfield pre-order now to avoid disappointment later.