Ewan McGregor, Hayden Christensen, Indira Varma, Vivien Lyra Blair, and Deborah Chow took to the Star Wars Celebration stage to take a look back at Obi-Wan Kenobi season 1. The series, which took place between Revenge of the Sith and A New Hope, saw Obi-Wan protecting a young Leia Organa from the Empire. And of course, he also clashed lightsabers with Darth Vader in not one but two epic rematches.
The cast shared some interesting insight into the making of the show, and we've rounded up everything we learned from the panel below. For even more, see our live posts from the reporters in the room on the GamesRadar+ and Total Film Twitter accounts.
Secrets out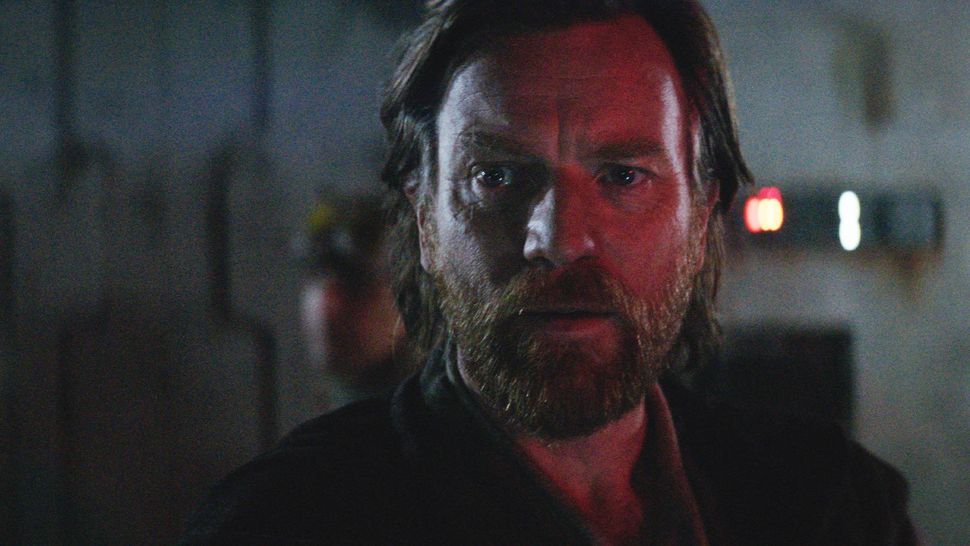 The cast said they're all very relieved to have the secrets of the show out in the open. Young Leia star Blair was especially excited as she wasn't able to be involved in any of the press for the show given the secrecy behind her part. "It was such a relief to not have to keep it such a big secret anymore," she admitted.
McGregor also explained that he had to hold onto the secret for even longer as he first had meetings at Lucasfilm years before the show was announced. He explained they first thought they'd do it as a movie and then it became a series. McGregor said he'd have to bite his tongue when all the speculation emerged about if someone else would take on the role Obi-Wan. "That really annoyed me," he laughed.
Original idea
In the early development stages of Obi-Wan Kenobi, it followed a very different story. "It was a story about Obi-Wan and Luke for a while," McGregor explained about the show. "I'm so glad that changed and it became a story of Obi-Wan and Leia." While this happened before showrunner Chow came on the show, she added: "We liked getting the chance to shine a light on Princess Leia and show that she was part of it as well."
Although it wasn't very easy to cast the iconic role, according to Chow. "The biggest thing we were looking for was someone who had the spirit who wasn't going to try and copy Carrie Fisher." She admits the moment it all came together for her was when she saw Blair with McGregor acting alongside each other for the first time.
Bringing Anakin back
"It was a surprise to get the call," Christensen admitted about being asked to meet with Chow about potentially returning to Star Wars. "I was just so elated to get to come back to the franchise. To get to join you [McGregor] and become part of this very special series."
In particular, Christensen says he was pleased to get to play Darth Vader as well as Anakin – a process that he called "really fulfilling". The outpouring of love for the show was also very special to Christensen as well as he thanked fans for their support. "It's been such a highlight for me to come back to Star Wars," he added.
The flashback scene
One of the pivotal moments of the show was the flashback scene between Anakin and Obi-Wan. It was the first thing McGregor and Christensen shot on the project too. "When we walked out on set in our prequel look… hundreds of people were standing behind the camera," McGregor recalled, before adding to his co-star: "Everyone was excited to have you back."
"It was like time travel getting to do that flashback scene with you," Christensen said back. Chow also shared there were no stunt doubles for the lightsaber fight either. "To get to swing a lightsaber is a privilege, so you want to do that yourself," added Christensen.
Favorite scenes
The cast and crew shared all of their favorite moments from the first season. For Chow, it was the moment Darth Vader and Obi-Wan see each other again. "It's the first time with these two characters in the same place since the prequels," Chow explains, admitting that she also loved seeing Vader "shred everybody".
For Varma, it was her moment with Moses Ingram as Reva, which she described as putting "her head in the lion's mouth". She added: "It was so fun to work with Moses because she's so great." Meanwhile, Blair spoke about her favorite scene being with Obi-Wan when she asks him about her mother and asks if she is his real father. "I felt Leia, I understood her, I understood how badly she wants to know," Blair explained about filming the moment.
Christensen's favorite is of course the cracked mask scene with Obi-Wan. "It's just a great bit of Star Wars – and a really important scene," he said. "I'm very, very proud of that scene." McGregor also said that they were surprised by how emotional they became when filming it. "We met each other a long time ago, and our lives have happened between then and now," McGregor said. "We just love each other and we hadn't seen each other for such a long time."
Finally, McGregor's favorite scene is his goodbye to Leia in the finale, where he tells her about her parents. "I was just sitting alone crying my eyes out," he explained of watching that final episode for the first time in the edit suite.
Coming back for more
While there was no announcement about Obi-Wan Kenobi season 2, and Kathleen Kennedy has shared with Variety that there are no plans to make it, McGregor ignited some hope. "The Star Wars part of my life is back and it feels really good," McGregor added of the show. "Hopefully, someone might think we should do some more."
---
Next up on the Star Wars release slate is Visions Volume 2, while The Mandalorian season 3 continues to drop a new episode weekly on Disney Plus. Ahsoka is also expected this year, along with Skeleton Crew.
You can keep up to date with everything new coming soon from the galaxy far, far away with our guide to all the upcoming Star Wars movies and TV shows.