Congrats – you've made it to the weekend. Now it's time to kick back, relax, and settle down in front of the TV, and we're here to help you out with what to watch. If you're in need of a new series to get stuck into, The Boys spin-off Gen V, which centers around a college for young Supes, is now streaming on Prime Video. Speaking of spin-offs, there's Castlevania: Nocturne on Netflix, and movie follow-up Boiling Point has arrived on BBC iPlayer in the UK. The latest season of Rose Matafeo's Starstruck has made it over to the US on Max, too.
As for movies, you can settle in for a marathon of Wes Anderson short films with his new collection of Roald Dahl adaptations on Netflix. There's also new comedy-drama Flora and Son, starring Joseph Gordon-Levitt, on Apple TV Plus, and Netflix subscribers in the US can catch sci-fi epic Dune.
Gen V
Available: Worldwide
Watch now: Prime Video
Return to the world of The Boys with new spin-off Gen V. Set in a Vought International-run college for young Supes, the series sees the next generation get drunk, have fun, and compete in various trials to be the next big thing in the superhero world. The series takes place at the same time as The Boys season 4, and Jensen Ackles and Jessie T. Usher, AKA Soldier Boy and A-Train, along with their cast mates Colby Minifie, Claudia Doumit, and PJ Byrne, will be making guest appearances.
Wes Anderson's Roald Dahl shorts
Available: Worldwide
Watch now: Netflix
Only a few months after the release of Asteroid City, Wes Anderson has four new short films out now on Netflix. All based on short stories by Roald Dahl, Ralph Fiennes, Benedict Cumberbatch, Dev Patel, and Ben Kingsley star in adaptations of The Wonderful Story of Henry Sugar, The Swan, The Ratcatcher, and Poison. Dahl's darkly comic tone combines with Anderson's classic visual style to make a whimsical weekend watch.
Castlevania: Nocturne
Available: Worldwide
Watch now: Netflix
Set several hundred years after Netflix's Castlevania series, Nocturne picks up with a descendant of the Belmont vampire hunters in 18th Century France – in the midst of a certain revolution. With the aristocracy joining forces with a Vampire Messiah and an impending apocalypse on the horizon, Richter Belmont (Edward Bluemel) joins forces with a ragtag bunch of revolutionaries and sorcerers to save humanity. The series is based on the video game Castlevania: Rondo of Blood and its sequel Symphony of the Night.
Flora and Son
Available: Worldwide
Watch now: Apple TV Plus
Bad Sisters' Eve Hewson (who played youngest sister Becka in the Sharon Horgan-led series) stars in new Apple TV Plus movie Flora and Son. She plays single mother Flora, who's struggling to connect with her estranged teenage son Max (Orén Kinlan). Encouraged to help him find a hobby, she rescues a guitar from a skip, and, with the help of a washed-up music teacher (Joseph Gordon-Levitt), mother and son begin to fix their bond.
Dune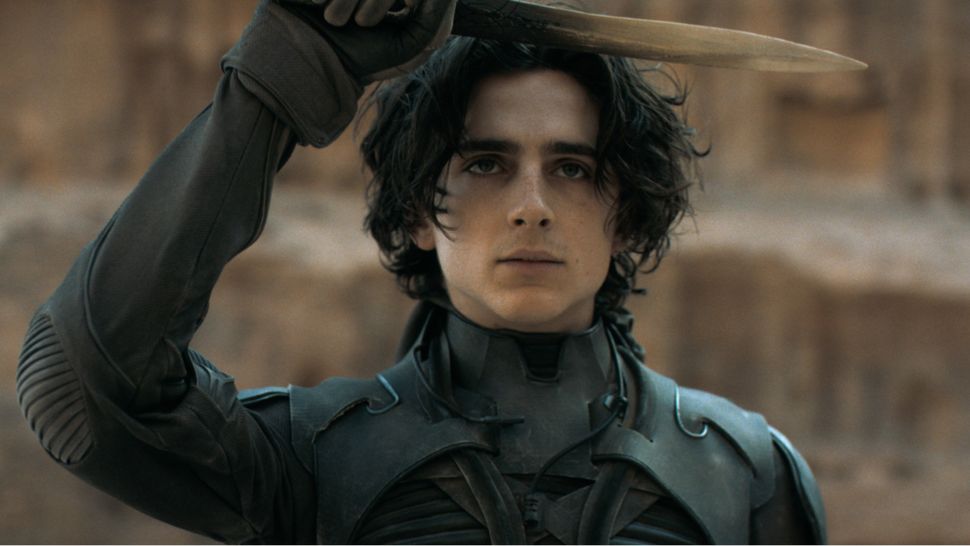 Available: US
Watch now: Netflix
Ahead of the sequel's release next year, Denis Villeneuve's sci-fi epic Dune has arrived on Netflix. Starring Timothée Chalamet as Paul Atreides, whose family suffers a terrible betrayal on the planet Arrakis by their rivals, House Harkonnen. Taking refuse amongst the native people, the Fremen, Paul must fight for survival against the Harkonnens – and giant sandworms. The all-star cast also includes Oscar Isaac, Zendaya, Rebecca Ferguson, Jason Momoa, and Javier Bardem.
Starstruck season 3
Available: US
Watch now: Max
After releasing in the UK a few weeks ago, Starstruck season 3 is out now in the US, with new escapades for down-on-her-luck London-based New Zealander Jessie (Rose Matafeo). The series charts the heartwarming, heartbreaking, and tumultuous relationship between her and Tom (Nikesh Patel), an A-list movie star, after the pair have a drunken one night stand on New Year's Eve. Set two years after the events of season 2, it seems like a lot has changed in Jessie and Tom's lives.
Boiling Point
Available: UK
Watch now: BBC iPlayer
Remember 2021's tense, one-shot kitchen drama, Boiling Point? This new TV show picks up six months after the film ends. Stephen Graham still will still appear in the four-part series, but he's not the lead this time around – chef Carly (Vinette Robinson) is now in charge of her own kitchen with the staff of former boss Andy (Graham). Episodes are airing weekly on BBC One, but all episodes will be available to stream on BBC iPlayer from Sunday.
---
If there's nothing here that tickles your fancy, then you might have to start looking into each streaming service's back catalogue, which can be a daunting task given how many titles they each host. Fear not, though... if you're a TV fan, then we've got you covered with our lists of the best Netflix shows, best Disney Plus shows, and the best Amazon Prime Video shows.