Although it's a modest saving at first glance, you can boost your Warhammer paint collection for a lot less with this sale. It's the cheapest method I've seen so far if you want more Citadel Colours or products from The Army Painter, anyway.
Magic Madhouse is currently offering a variety of Citadel Warhammer paints from Games Workshop - including shades, Contrast, layers, base, and more - at a discounted price (opens in new tab). And even though you're only saving between 50p and 80p per pot, that all adds up. Buy a handful and the savings will start to become pretty noticeable; you're getting four pots for the price of three, at least compared to picking up the same items from Games Workshop. Those items rarely see a reduction on official channels either, making this pretty tempting overall. So tempting that I actually grabbed a load for myself at the end of 2022, in fact. It was a decent way of expanding my Warhammer paint library whilst also driving down costs. It was still well worth the effort, even though my order got caught up in the Black Friday/Christmas shipping delays.
The same is true of paints and hobby tools from The Army Painter (opens in new tab), one of the biggest rivals to Games Workshop's Citadel Colour range. These colours are even cheaper and also come in dropper bottles that are designed so that you won't spill or waste paint. These paints are often reduced on the likes of Amazon, but Magic Madhouse has the best offers I've seen so far.
Anyway, I've listed roundups of the Magic Madhouse sale below. There are loads of different colours on offer here, so it's worth just having a browse when you get a moment.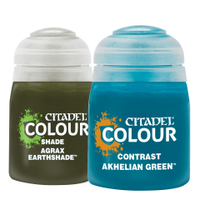 (opens in new tab)
Citadel paints | Check the deals at Magic Madhouse (opens in new tab)
Most Citadel paints have been reduced on the site by at least 50p, and that means you can pick up a decent amount for less than normal - it adds up, after all. I used this as an opportunity to nab more unusual colours that I wouldn't normally try.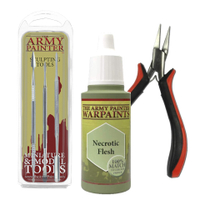 (opens in new tab)
The Army Painter | Check the sale at Magic Madhouse (opens in new tab)
The Citadel rival is also on offer at Magic Madhouse, albeit by a similarly modest amount. However, because the paints tend to be cheaper on average, you'll be able to get even more for your money in this instance.

---
For tabletop recommendations, don't forget to check in with the best board games or the ultimate board games for adults. It's worth taking a look at these board games for 2 players, too.