Remember when we told you that a full sequel to Horizon Forbidden West was reportedly planning to incorporate (opens in new tab)multiplayer? Yup, you've guessed it – "very early in-dev" footage has leaked online.
We already knew that Guerrilla was hiring for a dedicated multiplayer experience set (opens in new tab)in the world of Horizon Forbidden West (opens in new tab), as the studio confirmed the rumor shortly thereafter. If real, however, this footage is our first in-game peek (opens in new tab) at the mode in action.
Leaker u/BirdonWheels - who shared the footage with the game's official subreddit community (opens in new tab) over the weekend - says it's "very old" and hails from "summer of 2020", so don't be surprised if the final version ends up looking a bit (or a lot) different.
Jump back in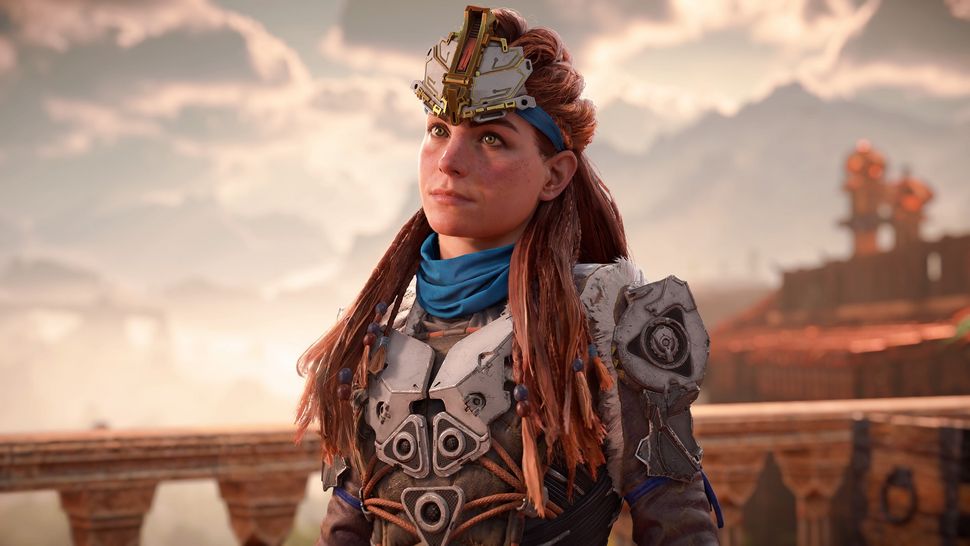 If multiplayer chat has you wanting to play the single player again then use these Horizon Forbidden West tips to help you pick it all up again.
The "stylized" graphics - something Guerilla had also previously confirmed - are also on show in this 12-minute-long video, and whilst it's not the most exciting piece of gameplay, it does give a glimpse at some kind of base camp and what the characters look like, although it's currently unclear if these come from a selection of pre-made characters or if they're fully customizable by the player. Watch this space, I guess.
That said, further into the video, we do get to see a little real-time combat, all of which will look very familiar to anyone who's spent time with Aloy before. Oh, and there's allegedly some multiplayer concept art (opens in new tab) floating around the internet now, too.
Last April, a sequel was pretty much confirmed (opens in new tab) by Guerrilla games, and as we recently learned that that sequel will be single-player, that suggests this multiplayer mode is no longer being considered for a third Horizon game… so make of that what you will.
This all follows recent reports that a Horizon MMO spin-off was in the works (opens in new tab) at Korean developer NCSoft. However, it's speculated that this new game at Guerrilla is entirely separate from the NCSoft-led title, so we could see a Horizon co-op adventure separate from the Horizon MMO.
Guerrilla's series is really expanding in several different directions in the coming years, with a Horizon TV show (opens in new tab) still in the works at Netflix, too.
Here's our complete list of PS5 exclusives (opens in new tab).