The Nintendo Switch will be Big in 2023. While the system has had a fairly tumultuous few years, where games like Xenoblade Chronicles 3 can demonstrate platform excellence in the same stretch of time as Pokemon Scarlet and Violet highlighting real concerns of the power ceiling of the ageing system. But looking at the long-list of upcoming Switch games, it's clear that this is going to be a fantastic year for the hybrid console; that's why we wanted to spotlight five of the best Switch exclusives for 2023 that we think deserve to be on your radar. Whether you're here for strategy, platforming, or massive action-adventures, these new games for 2023 deserve your time and attention.
Fire Emblem Engage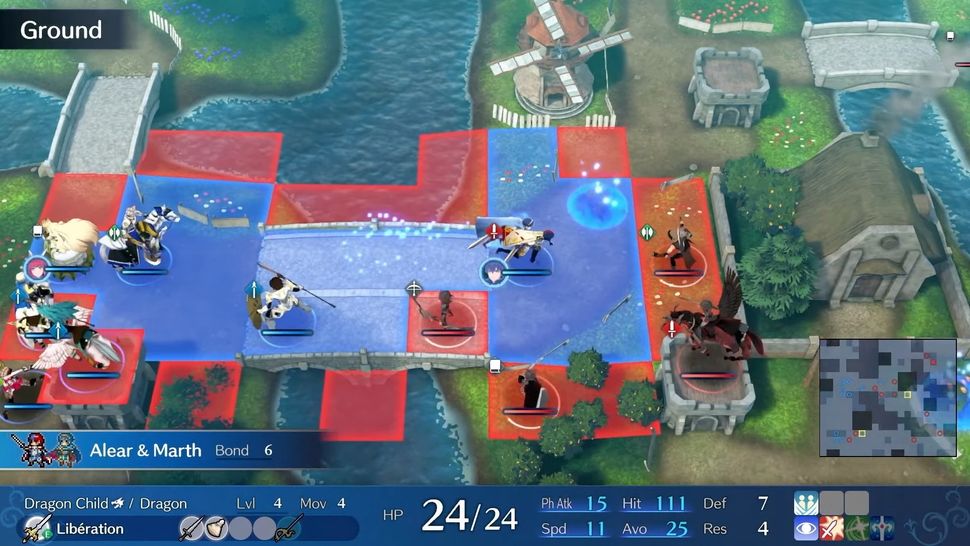 Developer: Intelligent Systems
Release date: January 20, 2023
Intelligent Systems made us wait a little over three years for it, but the acclaimed strategy studio is finally ready to deliver an all-new Fire Emblem experience. Arriving as a Nintendo Switch exclusive on January 20, Fire Emblem Engage is set to return to the roots of the series, following the more open-ended nature of Fire Emblem: Three Houses. The iconic weapon-triangle system returns to bring further balance to the challenging turn-based combat, a cast of legendary Fire Emblem characters can be summoned into battle to help you when you need it most, and when it's all said and done you'll be able to chill at a home base with your companions to enjoy activities like fishing and working out. You know, classic Fire Emblem. What we're waiting to see is how well Engage can balance the character management that helped propel Three Houses to such successes against a return to the roots of the series in other areas – thankfully, we don't have long to wait now.
Kirby's Return to Dream Land Deluxe
Developer: HAL Laboratory
Release date: February 24, 2023
Kirby's Return to Dream Land deserves another chance at life. The game experienced a somewhat troubled production, having been scheduled to launch on GameCube in 2005, only to disappear from view entirely, and then reemerge as a Nintendo Wii exclusive six years later. This excellent platformer passed many by in 2011, but developer HAL Laboratory is working to fix that. Kirby's Return to Dream Land Deluxe is a generous remake that features an overhauled visual design, more detailed character models, new copy abilities, and the addition of new Sub-Games to play if you need a little break from the core adventure. Whether you're playing solo or with three other players in co-op, Kirby's Return to Dream Land Deluxe will be a platforming adventure that is fit for all of the family when it launches February 24 as a Switch exclusive.
Bayonetta Origins: Cereza and the Lost Demon
Developer: PlatinumGames
Release date: March 17, 2023
PlatinumGames has worked hard to make the Bayonetta name synonymous with action excellence, which is why we were a little taken aback by Bayonetta Origins: Cereza and the Lost Demon. The gun-toting witch is being given an origin story, an absolutely adorable-looking adventure with a striking visual design. You'll take on the role of a young Cereza and her demon companion Cereza, combining the duo's magical abilities to solve puzzles and push further into the story. PlatinumGames is positioning Bayonetta Origins as a jumping on point for the series, so it doesn't matter if you're still pouring hours into Bayonetta 3 or have never jumped into the action this will be one for you. Better still, if you've been intimidated by the challenging action focus of the mainline games but are otherwise interested in the characters or world, then Bayonetta Origins: Cereza and the Lost Demon will be exactly what you've been waiting for when it launches on March 17 as a Switch exclusive.
The Legend of Zelda: Tears of the Kingdom
Developer: Nintendo
Release date: May 12, 2023
The Legend of Zelda: Breath of the Wild remains a definitive experience for Nintendo. Almost six years on from its release and it remains one of the best Switch games, not to mention a benchmark for open world action-adventure experiences. There's a lot of pressure on this sequel to deliver then, with The Legend of Zelda: Tears of the Kingdom set to launch as a Switch exclusive on May 12. A direct continuation of the BotW story, Tears of the Kingdom picks up with a familiar evil spreading across Hyrule, with Link now heading into a world above that was previously concealed by the clouds. With a suite of new abilities (and expendable weapons) available, we'll have new ways to manipulate Nintendo's iconic sandbox as we once again travel the vast lands of Hyrule and the skies above. While little is known about the story, there's no doubt in our minds that Zelda: Tears of the Kingdom will help shape the conversation throughout 2023 and beyond.
Pikmin 4
Developer: Nintendo
Release date: TBC 2023
After seven years of speculation, Nintendo finally revealed Pikmin 4 to the world late last year. Better yet, it's set to release before the end of the year as a Switch exclusive. Given that games like Metroid Prime 4 and Advance Wars 1 + 2 Re-Boot Camp remain MIA, it's great to see the publisher commit to such a fast turn-around from reveal to release, although details remain elusive around this long-awaited sequel. But that's okay, we're happy to wait; Pikmin is low-key one of the best creations from Shigeru Miyamoto, which tasks you with guiding a horde of plant-like creatures to circumvent obstacles in oversized play spaces. We know that some changes are being made to the regular state of play in Pikmin 4, with the camera brought lower to the ground to give you a Pikmin's perspective of the world. We'll also find a new control scheme and a new suite of characters, which is enough to make Pikmin 4 one of our most anticipated games of the year.
Big in 2023 is the GamesRadar+ guide to the most anticipated games of the year. Join us all throughout January as we explore the biggest upcoming video games of 2023, and the developers making them.