A new Disney Plus deal? Just in time for the latest season of The Mandalorian? Say it ain't so! Well, thankfully yes, it's real and available now. With so many streaming services out there and the cost of living only ever-growing, this timely deal might make you reconsider signing up for Disney Plus.
The offer reduces the standard price of a Disney Plus Basic (ads) monthly subscription to just $6.99 (opens in new tab). While this might not seem a huge saving (only $1 per month) with the standard cost set at $7.99, it does actually bring Disney Plus into contention with other streaming platforms. The basic subscriptions for Netflix, Hulu, and Apple TV Plus come in at $7.99 per month, while the likes of Amazon Prime Video and HBO Max are priced at $8.99 and $9.99 per month.
With one of the best selections of movies and great original TV shows, Disney Plus has proven itself to be a force in recent years. This limited-time offer is only available to new customers and for the first three months of a subscription but with the likes of The Mandalorian season 3, Star Wars: Visions season 2, and Marvel's Secret Invasion all scheduled for the next few months, it's well worth considering. Not to mention, Black Panther: Wakanda Forever was recently just added to the line-up.
Today's best streaming deal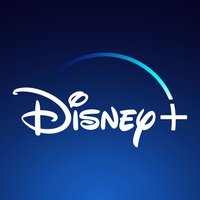 (opens in new tab)
Disney Plus | $7.99 $6.99 per month (3 months) (opens in new tab)
The Walt Disney Company has slashed the price of the Disney Plus Basic (ads) subscription for new customers, bringing the cost down from its standard $7.99 price with ads to $6.99 a month. This is available for three months before reverting back to its original cost - perfect for streaming The Mandalorian season 3.
More of today's best streaming deals
Looking for more Star Wars? Here's how to watch Star Wars: The Bad Batch Season 2 online for less. We've also put together the best Disney Plus bundles on the market alongside how to sign-up, save and get the cheapest deals for the streaming service.