Black Friday PS5 and Xbox Series X TV deals are perfect for those looking to upgrade their TVs but want to focus on getting something that has a true gaming-edge.
With more time between the PS5 and Xbox Series X's launch, there are more TVs than ever to choose from that have perfect-for-gaming features and specs, and that's only going to increase with 2023 models joining the party in the coming months. All the big – and smaller – names in the TV game offer something perfect for PS5 or Xbox Series X: from those that have gaming at the very forefront of their feature set, to those more entry- or mid-level screens that compromise on a few things but still give great gaming experiences. As a result, there's just no doubt that the Black Friday PS5 and Xbox Series X TV deals are the best time of year to pick up one of the best gaming TVs or one of the best TVs for PS5 and Xbox Series for less.
If you're not sure exactly where to start, it's worth considering or remembering what the new generation of consoles is capable of when it comes to resolution and onscreen performance output. Both the new-gen consoles are able to hit 4K resolution at 120FPS (theoretically anyway), but it's important to remember that support for this is a bit limited in terms of games that can achieve this, and in terms of price as the TVs that house all the features necessary are still pricey. This latter point is also one excellent reason why waiting for the Black Friday PS5 and Xbox Series X TV deals is a great plan - if you want a specialist TV and saving the most amount of money is paramount, then this is the time to embrace such a big technical upgrade.
Way in advance of November's madness, we've put this page together with some early information and predictions as to what the Black Friday PS5 TV deals might look like in many months' time.
When will the Black Friday PS5 and Xbox Series X TV deals 2023 be?
Luckily this is always an easy question to answer as the day is locked in stone each year, and will be until the heat death of the universe.
Black Friday always falls on the Friday after Thanksgiving - this year that is Friday 24 November. However, we've all seen this film before: retailers go early and try to outdo each other so be on the lookout from mid-October onwards.
Black Friday PS5 and Xbox Series X TV deals 2023: what do we expect
In short, a whole slew of exceptional TV offers will make this the perfect time to upgrade. With the whole TV market having grown by another year now, the offerings that are perfect for the new-gen consoles have, by simple fact, never been more numerous.
In terms of particulars, and guided by what we've seen before, the premium end of the spectrum could be particularly tasty. The brand-new QD-OLED panels of the Samsung S95B and Sony A95K have already seen lowest-ever prices i nsales events and we'd expect that to be the case again - and maybe for them to drop even lower. In their 55-inch forms, the S95B saw $600 taken off its price to drop to $1,597.99 and the Sony A95K has seen $201 taken off. As a result, and as these prices have stayed at these reduced levels, we'd expect one more nudge down during the sales.
We also predict seeing some exquisite prices on the LG C1 and G1 screens again with brand-new record lows potentially on the cards - we saw some during October. Last year, the C1 (55-inch) saw a massive drop of $200 for 2021's Black Friday PS5 and Xbox Series X TV deals, while the G1 in all size variants saw a similar price cut in October 2021 that lasted right through the sales period. We'd expect this year's C2 and G2 TVs to receive the same treatment - and both of these are already at record-low prices. Thrown in to the mix here that we'll see the C3 and G3 models on the shelves this year too, and we could be in for a treat.
If you're looking to grab a real bargain this year, though, and don't necessarily want to just chase the highest refresh rates or latest features, then the like of Hisense mid-range TVs could be prime for the taking. We particularly like the Hisense A6G for example, and that saw a big price drop in the sales last year. The discount was only about 40-50 dollars, but when the 50-inch TV was only selling for just over $300 to begin with, this is a big chunk. Hisense has expanded its lines and seen newer ones take over from the A6G so look for similar discounts on those.
Last year's deals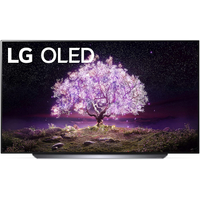 LG C1 OLED 4K TV | 65-inch | $2,499.99 $1,296.99 at Newegg
Save $1,200- However, if you were to look at 2021's LG OLED lineup you could get arguably some even better value for money. With the LG C1 probably being better value once you take its sliding price tag into consideration, deals like this one became incredibly attractive in last year's sales.
Last year's deals in the UK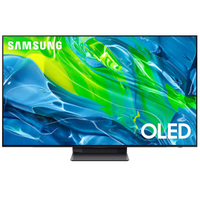 Samsung S95B QD-OLED 4K TV | 65-inch | £3,299 £1,549 at Box
Save £1,750 - Once again the best deal on this other excellent QD-OLED TV from 2022 was at Box – and it represented an additional £150 off from a pre-deals period price too. The picture quality is almost peerless (Sony A95K aside) and it still offers that beautiful colour quality and brightness Samsung panels are known for.

Should you wait for the Black Friday PS5 and Xbox Series X TV deals?
For something as important a new-gen-defining or new-gen-enhancing TV, we absolutely recommend waiting for the proper Black Friday PS5 and Xbox Series X TV deals if you can. These will come on the day itself and should represent the best opportunities to save the most money of the whole year.
If you're OK waiting, tussling with others, and maybe waiting for stock to come back in, in order to get the lowest possible price, then absolutely wait. However, if you'd rather not run the risk of disappointment when the madness begins, and you don't mind maybe paying slightly more, then you could make a case for going early - especially if you're in need of an upgraded TV experience right now too.
And you can see from the below selection of last year's Black Friday PS5 and Xbox Series X TV deals that the price drops or just the lower prices could absolutely be worth waiting for.
For more specialist TV deals this winter, head over to our 120Hz 4K TV Black Friday guide along with the latest info on the upcoming Black Friday QLED TV deals and Black Friday OLED TV deals.
But if you're after brand-specific pages, then also check out the latest info on the Black Friday Sony TV deals, Black Friday Samsung TV deals, and Black Friday LG TV deals.