Cheap broadband deals might not be top of the list of things you think about with great prices at this time of year, but it's actually a fantastic time to save some serious cash.
Trawling through all the broadband deals can often feel a little overwhelming with so many providers vying for your cash. But that's where we come in. Our price comparison technology lists all the best companies and lets you filter down the long lists to find something tailor-suited to your needs. We've pulled out a few of our favorites for you too.
Broadband offers aren't limited to certain times of the year, we can always find a list of cut-priced promos for you, as here in the UK, the market is fiercely competitive. Incentives or freebies can include a range of items: slashed bill prices, gift cards, smart speakers, TV streaming subs and even video game consoles are regular stars of our best broadband deals roundups.
Other filter options to help you narrow down the search include speed, contract length, monthly cost thresholds, providers and if you'd like a phone connection too - many people are ditching this later feature to save a few quid and just rely on their mobile instead.
Broadband bundles with extra TV channels are popular picks too from the likes of BT and Virgin, although you can get even cheaper alternatives nowadays from TalkTalk and Now Broadband (of Now TV fame). You can browse all of these bundles below in our comparison chart.
Loading...
GamesRadar's Broadband Deals of the Week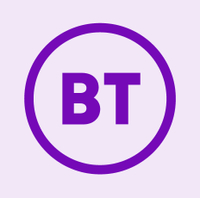 BT Fibre 1 | 50 Mbps average speeds | 24-month contract | £27.99/month | £10 P&P | £80 BT reward card | Available from BT
This is the broadband deal you should go for if you live on your own, or maybe one other person too, as 50 Mbps is easily fast enough for most tasks but would get a bit slower when your game-loving kids clock in after a long day at school. This already very reasonable monthly price is sweetened all the more by an £80 gift card that can be used anywhere that accepts Mastercard.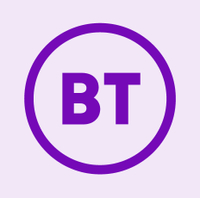 BT Fibre 2 | 67 Mbps average speeds | 24-month contract | £31.99/month | £10 P&P | £120 BT reward card | Available from BT
If, like many people, you live in a household with quite a few people, this is the deal for you: ideal for streaming, gaming, and downloading across multiple devices at once, all with a £120 gift card included that can be used anywhere that takes Mastercard too.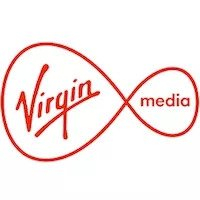 Virgin | 108 Mbps average speeds | 18-month contract | £50 Amazon voucher | £24/month | Available from Virgin
If you live in an area that can get Virgin broadband, you'll be hard-pressed to get speeds like these at a better price. For £24 a month, you're getting speeds averaging 108Mb. That will be great for big households, allowing for multiple Netflix streams, fast game downloads and more. On top of the cheap prices and fast speeds, Virgin is also throwing in a £50 Amazon voucher.
Want to see even more options? Simply pop in your postcode below to filter the list of broadband deals down to what's available in your area.