Keen to get the lowest Xbox Series X price and the best Xbox Series X deals in Australia? You're in the right place. We've been busy gathering up any offers we can find on Microsoft's next-gen console, and you can see them below.
However, don't get your hopes up just yet. Even though there's more appetite than ever for Xbox Series X deals, it's been incredibly difficult to get hold of the machine over the last few months; despite promises that Microsoft is "working as hard as it can" to produce more Xbox Series X/S consoles, both systems sell out within moments of going live. In fact, many websites collapse under the weight of traffic. Considering the unexpectedly reasonable Xbox Series X price of AU$749, that shouldn't be a surprise. A positive reception overall (one shared by our Xbox Series X review) has built up hype even more.
But this scarcity doesn't mean you should give up hope. Stock does appear every now and then if you know where to look, and we're here to help with that. Want a chance to buy Xbox Series X? Bookmark this page for regular updates. Besides manually searching for the best Xbox Series X price ourselves, our bargain-hunting software is updated every 30 minutes with any Xbox Series X deals that are available.
Just move fast when you see an Xbox Series X deal. They'll get snapped up quickly, so you can't afford to wait. Make sure you've signed up for stock alerts, too - that'll give you a much needed heads-up as to when you need to be hitting that refresh button.
THE SERIES S IS IN STOCK
Xbox Series S | AU$499 at Amazon
It's not the Xbox Series X (and that's probably why you landed on this page), but the Xbox Series S is currently in stock at Amazon Australia and doesn't seem to be selling out anywhere near as quickly as the Xbox Series X or PS5. If you're after sheer grunt it's definitely the second-best, but it may do the job.View Deal
Xbox Series X deals and bundles in Australia
Xbox All Access (via Telstra) | From AU$46 per month
Xbox All Access is a subscription service that includes the console plus Xbox Game Pass Ultimate at a price of AU$46 per month on a 24-month contract; that's AU$1,104 in total, a modest saving on what you'd pay outright.
There's one slight barrier to entry here, in that you need to be on a Telstra post-paid mobile or fixed broadband service to sign up (Xbox All Access can be bundled as an 'add-on' to either of these). Pre-registration is open for the new consoles now, so if you're interested head over to the Telstra website.View Deal
Xbox Series X | AU$749 at the Microsoft Store (OUT OF STOCK)
As you might expect, Microsoft should have the most stock of any retailer for the Xbox Series X console, but at the time of writing you can't even pre-order for the next batch of available units. Still, it's definitely an outlet you'll want to keep an eye on.View Deal
Xbox Series X | AU$749 at JB Hi-Fi (OUT OF STOCK)
One of Australia's largest consumer electronics retailers is an obvious place to buy an Xbox Series X. At the time of writing, there's no way to purchase or pre-order from the next allocation, so unfortunately it'll be a matter of checking back.View Deal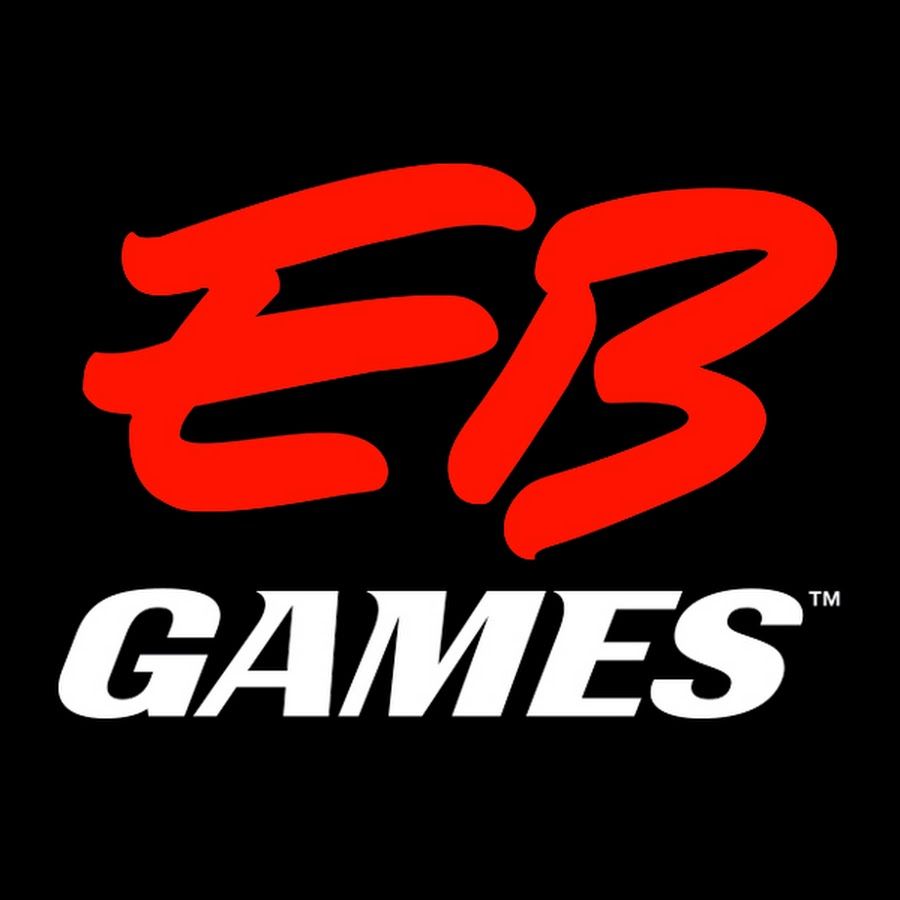 Xbox Series X | AU$749 at EB Games (SOLD OUT)
Xbox Series X isn't in stock at EB Games, nor is it available to pre-order. Just like every other retailer, EB Games is likely avoiding an avalanche of orders that may take months to fulfil. Still, if you do want to hold out, EB Games will let you trade in your Xbox One (or indeed, any other console) against the value of the next-gen unit.View Deal
Harvey Norman (OUT OF STOCK)
Harvey Norman is another partner that's on Microsoft's official 'pre-order retailers' list, so if Harvey's is your console-merchant of choice then you may have some luck in the coming days. At the time of writing, November 10, they're not even taking back-orders.View Deal
Xbox Series X | AU$749 at Big W (OUT OF STOCK)
One of Australia's biggest bricks and mortar department stores is also without Xbox Series X stock at the moment, though its store listing currently promises "coming soon," which... is better than the listing disappearing entirely (looking at you Harvey Norman).View Deal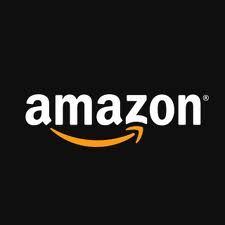 Xbox Series X | AU$749 at Amazon AU
Xbox Series X is "currently unavailable" at the world's biggest online retailer, which isn't promising. There's not even an option to pre-order for the next batch, but given the company's scale it'll be well worth checking in on the regular.View Deal
Xbox bundle deals in Australia
Will Xbox Series X bundles appear over the next few months? You can bet your bottom dollar on it. We don't know for sure what will be included, especially on the US side of things, but it's possible to make a few educated guesses. A certain little game called Assassin's Creed Valhalla is out now, for example, and it's closely followed by Cyberpunk 2077. They're strong candidates for bundle inclusion as a result.
You shouldn't expect big discounts, though. We don't normally see price-drops in the early days of a console's life-cycle, so Xbox Series X deals are probably going to be a similar price to buying the console and games separately. If anything, it's more likely that retailers will slash prices on extras like Xbox Live Gold deals or a few free months of Xbox Game Pass.
Don't expect Halo Infinite to arrive alongside the console before the end of 2021, either. The game has been significantly delayed, so Master Chief's latest mission won't team up with any bundles or Xbox Series X deals before then. The same can be said of Senua's Saga: Hellblade 2 due to its vague release window.
Still, there are other ways to save money if cost is on your mind. More specifically, some games will cross the generational gap. For example, you can get your hands on a next-gen upgrade of games like Avengers for free if you already own a copy on Xbox One or PS4. That's an easy way to save on cash right away, and it's also something we hope to see more of as launch day draws closer. Especially because Microsoft is reportedly telling developers that Xbox Series X game upgrades have to be free.
For other possible bundle inclusions, take a look at our roundup of upcoming Xbox Series X games for a clearer picture.
Accessories and games
As we laid out in our overview of PS5 vs Xbox Series X, a AU$749 price point for both consoles puts them on a level playing field. Xbox has one major advantage, though. The sting of the Xbox Series X price could well be softened by Microsoft putting so much stock into supporting Xbox Series X backward compatibility.
Think about it. After paying for a console, you'd normally have to factor in a couple of launch games purpose-built to sell the system along with new controllers, subscriptions, and whatever extras the publishers are pushing. With Xbox Series X, all of your existing Xbox One peripherals and services are forwards compatible. That means all your achievements, progression, controllers, service subscriptions, Xbox One headsets, and other accessories move forward to Series X. We've already started rounding up the best Xbox Series X headsets too as many of the top audio-brands have confirmed which current models will work on the new console.
The console will also let you play existing games via both the optical disc drive and digital download, not to mention Game Pass. That allows you to save a couple of hundred dollars right off the bat. Particularly if you were holding off for next-gen versions of Cyberpunk, Assassin's Creed, or Avengers.
How to save money on Xbox Series X in Australia
Alright, AU$749 is a hefty chunk of cash to spend on a next-gen console. But you don't necessarily have to pay it off in one go. Enter Microsoft's fancy Xbox All Access system. This is a payment plan, and it allows you to get an Xbox Series X for a monthly fee spread over two years. It'll set you back AU$46 per month in Australia, and it's operated by Telstra.
Interestingly, Xbox All Access doesn't just get you the console. It also offers 24 months of Game Pass Ultimate as well. Because Game Pass is a bit like Netflix for gaming (with well over 100 games and counting), that's a solid deal. Particularly due to the fact that new Xbox exclusive games like Halo will appear on Game Pass for free on the day of release.
Thanks to this, Xbox All Access might be one of the more sensible options when it comes to buying an Xbox Series X. Indeed, it saves you money in the long run. Sure, you're only getting a small amount knocked off the overall price, but it's still cheaper than buying the console and two years of Game Pass separately.
What's the difference between Series X and Series S?
Should you pick up an Xbox Series X or a Series S? And just what is the difference, anyway? As we explained in our Xbox Series X vs Xbox Series S feature, it's a lot simpler than it seems. In a nutshell, both run the same next-gen games... but the Series S can't display them in super-sharp 4K resolution. What's more, it doesn't have a disc drive.
Why? It's all about accessibility. In short, the Xbox Series S is designed as an entry-level console or for those on a budget - it makes next-gen accessible for as many people as possible. That's why Microsoft has thrown some features overboard. The tech dedicated to making 4K possible isn't needed, so ditching that extra power lowers the overall cost. Similarly, removing a disc drive is likely to shunt the cost down even further.
All the same, we wouldn't say the Series S is the 'better' choice. Although the Series X is more expensive, it's arguably the full next-gen experience. If you have a 4K TV, games will look better with the Series X. There are no two ways about it. We have a suspicion they may load faster and run ever so slightly better, too.
In addition, the lack of a Series S disc drive isn't ideal. Digital games are almost always more expensive than physical ones in the long run, so it's actually not as good value for money as it seems. Especially because the console's internal storage is only 500GB. In fact, it's more like 350GB once you remove operating system demands. Considering how games like Call of Duty Warzone take up almost 200GB by themselves, it necessitates splashing out on an extra hard drive. That, or constantly deleting your old games to make room for new ones.
The Series X is a superior choice if you want to future-proof yourself, too. We'll be in a far better position to enjoy the advanced games that'll come later in the generation with a Series X. Namely, its specs are to die for. Much like the 4K-ready Xbox One X before it, the Series X features eight Zen 2 CPU cores at 3.8GHz, a mighty 12 teraFLOPS of graphical power, a 1TB NVMe SSD, and 16GB of DDR6 RAM.
Wondering what all that means? For starters, it'll result in a smoother and more detailed experience than you've ever seen on a console before. Additionally, your games will have shockingly fast loading times. We're talking seconds instead of minutes, here. That's a huge deal.
What's more, the AMD Zen 2 computer processing unit and Navi chipset are apparently 10% better than the already powerful GeForce RTX 2070 graphics card. This will allow the new Xbox to pull off real-time ray tracing, a more realistic lighting system that's usually the preserve of high-end PCs. This is a machine that natively supports up to 8K resolution and 120 frames-per-second, too. According to Microsoft, the Series X's blisteringly fast RAM will also "usher in resolution and framerates we've never seen before."
Honestly, we're lucky that the Xbox Series X price isn't higher with such an impressive spec sheet - its tech puts the Series X on par with the very best gaming PCs.
Want to know more? Take a look at our in-depth Xbox Series X vs Xbox Series S feature.
---
If you want to check out what you'll be playing next-gen, head on over to our guide to the Xbox Series X games coming our way. Or if you want to keep things current-gen, we also have a list of upcoming Xbox One games.