Overnight on September 19, a huge Microsoft and Bethesda leak sprang from the Xbox FTC court documents. Information about new console plans, upcoming Xbox Series X games, and the company's reaction to defining industry events has emerged thanks to improperly-redacted court documents, giving a fascinating insight into one of gaming's biggest players, as well as details about a whole suite of new developments.
There's a lot of information to parse, but we've collected all of the major Xbox leak news together so that you can get a look at the whole story.
Xbox Series X refresh
An Xbox Series X refresh, codenamed internally as 'Brooklin', is arguably the biggest takeaway from the Microsoft leaks. The key takeaway are 2TB of storage, no disk drive, and a curved design. Microsoft is also boasting improved energy efficiency and faster WiFi, at a price directly in-line with the current Xbox Series X.
The Xbox Series X refresh will also reportedly launch with a new controller that features gyro controls and improved haptics. That's codenamed Sebille, and features a joint black and white design and new modular thumbsticks to improve longevity.
Sebille is expected to launch in May 2024. A slight refresh of the Xbox Series S will follow in August, with the new Xbox Series X coming in October.
Leaked Bethesda games (Fallout 3 and Oblivion remasters)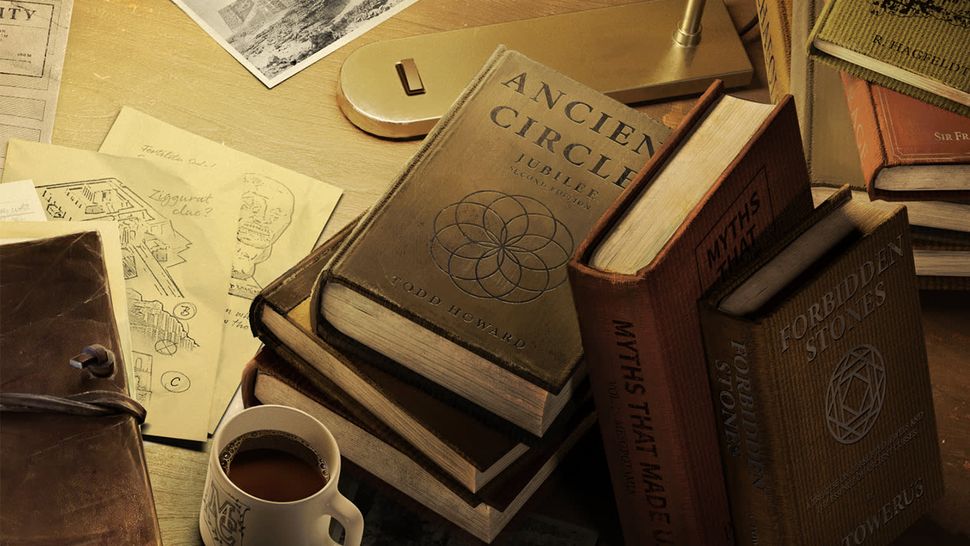 The second biggest reveal from the Microsoft FTC leak is what appears to be a full release schedule of upcoming Bethesda games, pointing to new games from the entire Bethesda Softworks group. These internal documents are dated to March 2020 – before the release of Doom Eternal, and the finalisation of Xbox's acquisition of Bethesda – and some expected timings have mostly been pushed back by a year or two, likely as a result of pandemic-era disruption. For example, the leaked list notes a 2021 release for Starfield, which eventually arrived earlier this month, two years later. Similar delays affected Redfall, Ghostwire: Tokyo, and Project Hibiki, which is now known as Hi-Fi Rush.
The leaked Bethesda release schedule also mentions the new Indiana Jones game, which we've known about for some time, but the biggest reveals are the Oblivion and Fallout 3 remasters. Initially expected in the 2022 and 2024 fiscal years respectively, it's clear that the Oblivion remaster has slipped from that date, but there's no word on when either project might eventually arrive.
Additionally, the list confirms a new Doom game, titled Doom: Year Zero, Ghostwire: Tokyo 2, and Dishonored 3 – something which Arkane fans are already reeling over, following the tepid response to Redfall. That's on top of Project Kestrel, which seems like it could be Zenimax Online's new MMO, something called Project Platinum, and an unannounced game from a licensed IP.
Development disruption means we're unlikely to see some of those games until 2026 based on other release windows (which is also reportedly the earliest that we'll see The Elder Scrolls 6 from Bethesda Game Studios), but there's always a chance they show up at a different time.
Red Dead Redemption 2 PS5/Xbox Series X version
Elsewhere, leaked emails discussing the potential for new Xbox Game Pass arrivals appear to have revealed the existence of a Red Dead Redemption 2 PS5/Xbox Series X version. In 2022, emails discussing which games could fill the hole in the platform left by Starfield's delay to 2023 mentioned an outside chance that a new-gen version of Red Dead Redemption 2 could be brought to the subscription service.
That would imply that Microsoft understood the new-gen version to be in development. Leaked documents suggested a release date some time in 2023, which has clearly not materialized, but the amount of evidence Microsoft amassed on the subject definitely makes it seem that the Xbox team expected the project to rear its head. Xbox's analysts even went as far as estimating the $5 million per month cost of bringing an RDR2 upgrade to Game Pass, and the 10 million monthly hours of play it would offer users.
Phil Spencer wanted to buy Nintendo
In a conversation about potential acquisition targets, Phil Spencer outlined his desire to buy Nintendo, describing the possibility as a "career moment." Spencer does note that that would be an ambitious target, placing Steam owner Valve firmly in his sights in a similar way. More attention is paid to an attempt to purchase Warner Bros Interactive, but there's no sign of that deal coming through just yet.
Xbox thought it might win this console generation
Acknowledging the Xbox One's struggles when compared to the PS4, Phil Spencer sent an email to Microsoft CEO Satya Nadella and CFO Amy Hood in the wake of 2020's PS5, seeming pretty confident about the company's chances in the new generation. Revealing what he really thought of the PS5 in the immediate aftermath of its first public showcase, Spencer said that he was "proud of our team."
He went on to say that "we have a better product than Sony does, not just on hardware but equally important on the software platform and services on top of the hardware." Spencer did acknowledge that console specs were just the tip of the iceberg that that "we haven't won anything," but he closed his message by saying that "this was a good day for Xbox." An interesting assertion on the day of your biggest competitor's largely-successful hardware reveal…
Microsoft is planning an E3 2024 conference
The release plan for the Xbox Series X refresh notes an "Xbox Marketing Beat" just after the release of the upgraded Series S console, in the first half of June 2024. That would make it sound like Microsoft has already decided on a significant blowout in the period that would traditionally have been known as E3 2024. Whether it'll be as big as this year's show, which included the Starfield Direct, remains to be seen, but with substantial new hardware just over the horizon, it's no surprise that Microsoft is planning a big show.
The next Xbox is all-in on cloud gaming
A leaked roadmap for the next-gen Xbox console tentatively scheduled to launch in 2028 reveals a renewed focus on cloud gaming. The unnamed Gen 10 system is eyeing "cloud hybrid games" capable of "new game genres and types, unlocked through player growth and technical innovation." Microsoft also touches on AI and machine learning through features like content and dialogue generation, and graphical innovations like super sampling.
---
There's a lot of information to parse here, but for wider context you should check out our breakdown of all the studios under the Xbox Game Studios umbrella, and our explainer on the ongoing Xbox Activision deal.