We're not far away from Black Friday graphics card deals, and with the market being in turmoil for the last few years, plenty of people will be wondering what the state of affairs is this November. For those hoping to find some of the best graphics cards for gaming at record-low prices, you may be in luck.
The GPU market has taken a much-needed and long-awaited upturn in 2022. Where chip shortages and supply chain issues disrupted trade during the pandemic years, manufacturers are now experiencing a surplus of products. Not only are the highly-coveted Nvidia RTX 30 series GPUs readily available, but an even more powerful 40 series has begun to roll out.
With those two factors in mind, we've got high hopes that this Black Friday and Cyber Monday will be the first in years to give people a genuine shot at getting solid GPUs at more accessible price points. Whether it's the 30 series going cheap and being supplanted by a newer model, or AMD and other manufacturers trying to stay competitive, we're sure there are bargains ahead.
Should stock hold, Cyber Monday will most likely throw some options out too, but as the two events continue to merge closer and closer together, we'd hedge bets on Black Friday deals which will start to go live in the week leading up to Friday 25th of November.
Elsewhere, it may also be worth turning your attention to Black Friday gaming PC deals, where we could also see low prices on RTX 30 series-enabled prebuilt machines. Before the 40 series truly takes over, these pre-builds are sure to get cheaper this Black Friday, so if you're looking to build your first gaming PC this winter, a pre-build might prove to be a better value option for now. The best SSDs for gaming are also extremely cheap compared to last year, so that could come into play too. In a similar way, Black Friday gaming laptop deals could be going cheap too. If you're at all interested in taking your gaming PC on the go, a strong gaming laptop could be another value option this Black Friday.
Below we'll take a look at the various GPUs we expect to see on sale this Black Friday. If you're interested in upgrading other parts of your gaming PC, why not check out Black Friday SSD deals?
Which graphics card will be on offer for Black Friday?
We would expect that entry level cards like the RTX 3050, RTX 3060, and AMD RX6400 and 6500 XT will be the most deal-prone GPUs this Black Friday. Going on previous years, entry level cards like these have been the ones to see the biggest discounts, although we hold out some hope for more powerful cards too.
Nothing is guaranteed, and if deals go too well over Black Friday stock could potentially still be volatile. However, there's a pretty solid chance that some of the higher-end 30 series cards could get price cuts too since the 40 series is hitting the shelves. Back in October, we saw the RTX 4090 arrive, and the 4080 is going to be releasing just before Black Friday, on the 16th of November. We'd be stunned if these saw Black Friday deals right out of the gate, but stranger things have happened.
In order to stay competitive, we wouldn't be surprised if we saw some great discounts on AMD GPUs. It's fair to say that NVIDIA can steal a lot of the limelight in the GPU market, so its biggest competitors have an opportunity this Black Friday to get their name out there. AMD make some of our favourite GPUs, and if you see some on offer in a few weeks, we'd definitely recommend them.
Below you'll find some retailer profiles that will serve as great starting points if you're going to be on the hunt for good GPUs this Black Friday.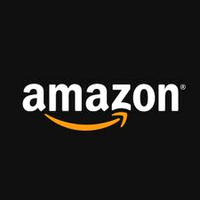 (opens in new tab)
Amazon (opens in new tab)
The world's largest online retailer historically has some of the better deals on entry-level graphics cards over the past couple of years, especially on the AMD front, so one to watch if you're forging a Full HD or 1440p build this year.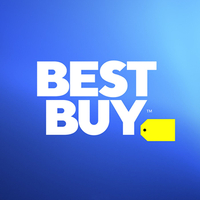 (opens in new tab)
Best Buy (opens in new tab)
Historically, Best Buy has held some of the better graphics card deals over the Black Friday period, especially when it comes to entry-level and mid-tier GPUs. There are currently few options available on its website, but it's definitely one to keep an eye on in the next week or so in case anything changes.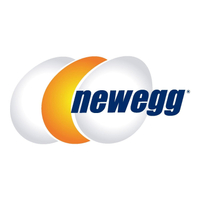 (opens in new tab)
Newegg (opens in new tab)
Newegg has delivered some of the longer-lasting graphics card deals over the Black Friday period if the past couple of years are anything to go by.
Should I wait for Black Friday to buy a graphics card?
As hard as it may be to believe, the GPU market is in a much calmer state than it has been in previous years. We've previously recommended that you take whatever stock and whatever deals you can get on the best GPUs, but now we'd absolutely recommend waiting for Black Friday GPU deals.
There are bound to be amazing deals, and with a new generation of graphics cards releasing, there are plenty of powerful GPUs that will most likely have stock to spare. Unless it's a real emergency, we'd recommend waiting for Black Friday so your money goes as far as possible.
To get an idea of the sorts of prices you may need to spend on an entry level GPU this Black Friday, we've listed some decent prices below for the cards we most expect to see go on offer this month.
---
Upgrade your current battlestation for less in the Black Friday gaming monitor deals as well as Black Friday gaming keyboard and mouse deals, too.