Amazon's Spring Sale is coming to an end but we've found one final tempting TV deal to consider before the event is over. The Sony Bravia XR 2022 model has received a major discount, shaving off more than $700 from its typical price, making it the ideal companion product to pair with a PlayStation 5.
The retailer has applied a 23% discount to bring the cost of the 55-inch Sony Brava XR OLED A95K TV to $2,298.00 – the cheapest it's ever been since launch. To be specific, this is a saving of $701.99 for one of the best OLED TVs on the market with 4K UHD and exclusive PS5 features, such as Auto HDR, Tone Mapping and Auto Genre Picture Switch, also included.
Offering vibrant colors and deep blacks, the best OLED TVs make up some of the most competitive models on the market with Sony as a brand found constantly throughout our top recommendations. With the Spring Sale ending on March 29th as well as there being less than 10 TVs left in stock (at the time of writing), we recommend acting quick to avoid disappointment.
Today's best gaming TV deal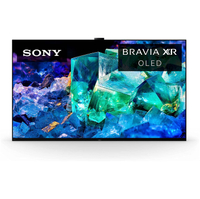 Sony Bravia XR OLED 4K TV | 55-inch | $2,999.99 $2,298.00 at Amazon
Save $701.99 - Now down to its lowest-ever price, thanks to a 23% discount, this Sony Bravia XR has everything you need for the best picture quality from an OLED. It also sports PS5 exclusive features, perfect for anyone who owns the console already.
Better yet, there's also the 65-inch version of the Sony Bravia XR OLED A95K TV that's available for $2,598.00. Once again, this is the lowest ever price we've seen at the retailer with a saving of $430 (12%) to be had. This offers all of the same great features and picture quality just in a bigger size – all for only $300 more. It's worth thinking about if you're happy to spend a little bit more.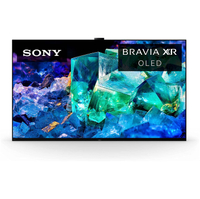 Sony Bravia XR OLED 4K TV | 65-inch | $2,968.99 $2,598.00 at Amazon
Save $370 - Fancy something bigger? The 65-inch model has also dropped to its lowest-ever price, offering the 2022 model with all its top picture quality and features, just in a bigger size.
More of today's best gaming TV deals
Looking for something different? Here's where the best TV for PS5 and Xbox Series X can be found alongside the best 120Hz 4K tv guide to help make your games run smoother. Additionally, it's worth checking out the best QLED TVs for 2023 if you fancy something brighter.