"Just imagine! The mightiest heroes of our time have banded together as the Justice League..." So trumpeted a house ad in 1960, hyping the first book devoted to all of DC's icons from the fabled Silver Age of comics: Justice League of America.
The titular team's roster has changed repeatedly over the decades, and they've been portrayed in every medium, from animation to video games. Now they're on the big screen in this autumn's Justice League movie (opens in new tab). Conceived by Warner Bros as the linchpin in its DC Extended Universe (opens in new tab), it serves as a sequel to last year's divisive Batman v Superman: Dawn of Justice (opens in new tab) – in which Ben Affleck's Batman and Gal Gadot's Wonder Woman teamed up with Henry Cavill's Superman.
Justice League partners the film's surviving heroes with Ezra Miller's Flash, Jason Momoa's Aquaman, and Ray Fisher's Cyborg – when the Earth is threatened by the planet Apokolips. Ahead of the film's release, our sister publication SFX magazine (opens in new tab) chats with the stars in a sunny San Diego, as Affleck talks about how the cast's collaboration is mirrored by that of their characters.
"It's interesting," says the star, whose Dark Knight is responsible for uniting the team, "because that's kind of the theme of the movie. It's about the various individuals and how it is that they come to work together, essentially, and collaborate. They don't all jump in the same boat with the same mission right away. There's a process through which Bruce Wayne is trying to recruit people and then convince them of the righteousness of the cause, and that it's important for them to work together. So that very dynamic is really a big part of the first and second acts of the movie. It worked out dramatically."
Read more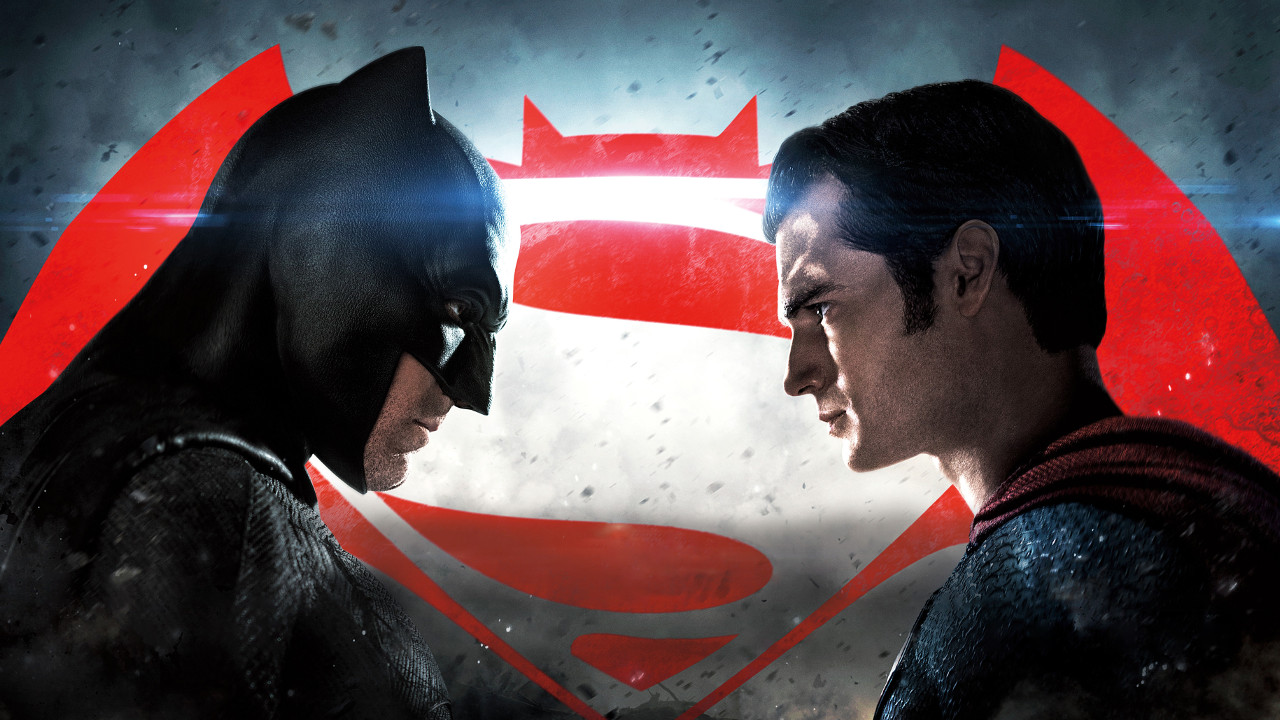 The secret history of the Batman and Superman movies you never got to see (opens in new tab)
"This is a very different dynamic for Bruce Wayne from the first movie," Affleck is quick to point out, "where he was full of anger and resentment and a kind of irrational rage towards Superman. Here, he's really in the mode of your more classic Batman story, where he's more heroic, trying to save and protect people, trying to build this unit. That was a totally different thing. The idea that this character is trying to assemble a group and get them to work together. Because Batman is a kind of internal, dark, conflicted guy. So it was challenging for him to turn outward and try to get all these people to work together."
Gadot – fresh off the blockbuster success of this summer's Wonder Woman (opens in new tab) solo film – says proudly, "It's a wonderful opportunity to see all these outcasts, all the outsiders, find a way together to fight for justice."
Family matters
Having just witnessed the latest footage from Justice League, we point out that Wonder Woman and Batman appear to function as the group's mother and father. Fisher nods.
"Mom's super nice, and dad's real grumpy," he laughs. "I was breastfeeding Ezra," deadpans Gadot. "I think that both of them are very alpha-type," she says of Bruce Wayne and Diana Prince. "Both of them deal with their past and both of them will do everything to make a better world and fight crime and fight evil. So we share a lot in common. It's like yin and yang. They work well together. He has everything that she doesn't, she has everything that he doesn't, and they work for the same cause… She's warmer and more loving and open, and he's more sophisticated."
"Tough, but sophisticated," says Affleck. "He's an asshole. It's a total typecast." Regarding the comic book research the cast undertook for their roles, Momoa states, "The New 52, anything that [writer] Geoff Johns is on. That's what I've read."
"These days, I'm all about Gardner Fox," says Miller, referencing the team's original Silver Age creator. "It's who I think about all the time. Yeah, I read comics. Comics are a blessing. Comics are a mythology, a mythological source, a mythological font with the potential to save us meek, horrifying humans from our terrible ways. Comics have the potential for a little bit of salvation. So yes, I read comics. I enjoy them."
Miller also enjoyed his time shooting Justice League. Perhaps sometimes a little too much. "You know what it feels like sitting in the Batmobile?" he says. "It's like an orgasm. It just ripples through your whole body. Oh my God, I would just touch Jason's trident all day. He'd be like, 'Get off my trident!' I'll just touch Cyborg's glowing eye. Just gently caress the glowing eye, you know? The lasso, I was always grabbing the lasso. All the Bat gadgets...
Man, it's awesome. Fucking awesome." Laughing at Miller, Fisher remarks, "Cyborg's a fairly newer character, so it was easier for me to check out a lot of the source material from The New Teen Titans, which was created back in the 1980s by Marv Wolfman and George Perez.
"Back at that time, there were a lot of politically charged DC comics, and it was really harrowing to see, because I'd never seen comic books that had that much socio-political commentary. I was extremely surprised to see that, and then see that iteration going through the New 52 version of Cyborg, seeing the variations of that. I think Chris Terrio, our writer, did a phenomenal job of pulling the best parts from all those worlds and making sure that they were represented in a way that hopefully will be impactful and meaningful to the audience."
Of the film's Cyborg, Fisher explains, "He's a college athlete with an IQ of 170 before he even gets cybernetic. So you take a smart guy, make him even smarter. He essentially has his whole world taken away from him. He has his body taken away in a tragic accident, and his father, with whom he has a very sordid relationship, takes it upon himself to graft these cybernetic materials – made from this Apokoliptian Mother Box – to him. So that creates a lot more tension within that relationship, the idea that his father wanted him to go into science, and he just wanted to be himself.
"The idea of Cyborg dealing with his duality just runs throughout the entire course of this film. He's a bit more serious because he's only recently, in our version, become Cyborg. So he's still dealing with what that means. He finds a lot of those answers, or begins to find a lot of those answers, through interacting with these guys."
"One of Cyborg's strengths," adds Fisher, "is also his weakness, in that he is extremely sensitive to the world around him. We see a lot of interaction and a lot of growth within the character. His need to be understood by the people that are closest to him, is tough, particularly with his father, and just being able to open up to the world around him is very difficult. I'm sure people can understand and are compassionate toward his situation."
Regarding the struggle Batman faces in Justice League, Affleck explains, "Bruce Wayne has a kind of inner darkness and cynicism that he has to get past in order to bring his team Together."
"Wonder Woman," says Gadot, "is 900 or 3000 years old – depending on who you listen to – and because of that she's very lonely. She's had a lot of loss throughout the years."
"Aquaman," adds Momoa, "he's not even really Aquaman yet. He's not the King of the Seven Seas. We don't really get there until my solo movie, at the end. Really, it's a huge growth for me. It's a gigantic arc for Arthur Curry. It may be tough for a lot of fans to watch what they're gonna see, how I portray him. But you gotta wait until we get to the solo movie to really know. Because he's not king yet. He doesn't believe in himself, he doesn't know what to do with the powers he has. He's going through tons of loss. He hates Atlanteans.
"The fact that people are calling him 'Aquaman' right now – he couldn't give two shits about anything Atlantean. So he's really not quite there yet. That's kind of tough to play. We gotta figure out the origin, where we're going. Some people will be like, 'This isn't my Aquaman.' But we're not there yet."
Read More
Everything you need to know about the Aquaman movie (so far) (opens in new tab)
Production on Justice League was complicated by the sudden departure of director Zack Snyder from the project (opens in new tab) (after the death of his daughter), and his subsequent replacement by Joss Whedon. But Affleck tells us the movie benefits from having two veteran filmmakers behind it.
"It'd be hard for me to encapsulate Zack's style in a pithy way, or Joss's. They both have a strong intuitive sense of how a scene should play, and they've thought about it well ahead of time. I don't get the sense that either of them had specific styles that sort of superseded the way they want to tell the story. I think that they were focused on the characters and the story and they allowed that to dictate style. Naturally, they both have very strong senses of style [and are] slightly different. But, nonetheless, both make for compelling movies."
Of working with Whedon for the first time, Gadot remarks, "I think he was very fair to each and every one of us in terms of knowing that we know the characters best, and he gave us the freedom to be that way. At the same time he does bring his own talent and his vision to the movie."
Josstice League
"Joss just brought to the movie what good directors bring," says Affleck, "which is good taste. A sense of what's gonna work in the story and what isn't. An instinct for realism and for finding the humanity in the characters and the humanity in the conflict, then making it accessible and relevant. I think that's one of the things he did so well with Avengers, frankly. He really defined the tone, and it felt like a lot of the movies after that sort of fell into that tone that he created.
"It was a very tricky dance where you have all these people who can do all these fantastic things that's completely absurd on the face of it, and yet, a good storyteller like Joss brings us in, makes us identify with them, makes them seem real, and makes it interesting. A lot of guys know the comic books, a lot of people have that knowledge base. What Joss really has is talent.
"I wish," adds Affleck, who was originally slated to helm the next solo Batman film, "I had the gift that he has for identifying what's the most compelling human drama in the context of superhero conflict. But he has a very sharp mind for it. He knows exactly what he wants, almost with a surgeon's kind of precision.
"He focuses in, beat by beat, on how he's telling the story, exactly where he'll be editorially. What the tenor of the delivery of a line should be like. He gives you comfort because you feel like he has a very clear idea of what he wants, what he expects, and, most importantly, what he thinks will work."
"Every experience is different when you work with different filmmakers," says Gadot. "I think at their core, each and every one of them has the understanding of how to tell a good story. So yeah, of course you feel the difference, but not in a bad way. Just because they're different people."
This feature originally appeared in SFX magazine (opens in new tab). For more sci-fi news, previews, and reviews pick up a copy now or subscribe (opens in new tab) so you never miss an issue.