There's a lot of money off D&D books new and old right now, allowing you to save up to 70% in some cases.
So, let's get into the details. You can check out the full sale on D&D books at Amazon, but the headline is that the upcoming adventure Phandelver and Below is 25% less at the moment, bringing it to $44.98 instead of almost $60. Similarly, new release Glory of the Giants has been hit with a 44% reduction that takes it even lower to $33.33 instead of $59.95 (its lowest ever price). Meanwhile, the Waterdeep: Dragon Heist campaign has been slashed by a massive 70% overall - it's now just $14.97.
There are plenty of other savings, of course, and you can check out the best ones below.
With plenty of eyes on the tabletop RPG thanks to a certain Baldur's Gate video game, being able to get into it for less is a pretty well-timed move on Amazon's part. And even though the best Dungeons and Dragons books often enjoy a price cut or two, some have hit record lows this time around.
Today's best D&D book deals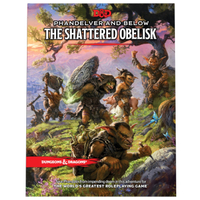 Phandelver and Below: The Shattered Obelisk | $59.95 $44.98 at Amazon
Save $14.97 - Even though this adventure book isn't even out yet, it's already seeing a hefty 25% price cut. Sure, it's been a little cheaper before (there was a fluke one-off taking it to $37 in June for a few days), but this is still the cheapest the campaign has been in months. It's unlikely to drop in price again before its September 19 release date either, so this may be your best chance of securing the book for less ahead of launch.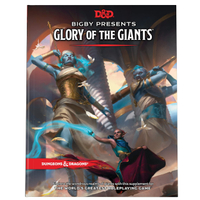 Bigby Presents: Glory of Giants | $59.95 $33.33 at Amazon
Save $25 - The latest book in the D&D library is seeing a very tasty discount in the sale, and that's its lowest ever price by a few dollars. This one is full of lore, extra rules, and adventure prompts for stories revolving around giants, so it's a great resource for Dungeon Masters that like to homebrew their own campaigns.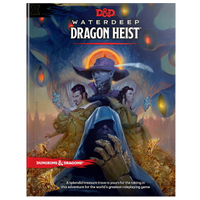 Waterdeep: Dragon Heist | $49.95 $14.97 at Amazon
Save $34.98 - Want a heist-themed adventure? This book leads you on a grand quest through the eponymous city of Waterdeep, all at the behest of Volo... a famous face from D&D who also makes an appearance in the latest Baldur's Gate. This is the cheapest the book has ever been thanks to a 70% drop, so there's no better time to pick it up.

Browse the other D&D book discounts at Amazon
You can pick up lots of are plenty of other D&D books for less right now via the Amazon sale, and that includes everything from Spelljammer to the Young Adventurer's Guides. You can see all of the offers via the link.

We often get D&D book deals, but it's rarer to see discounts as steep as 70% or so. Because the price of these adventures has also gone up in the last few months (new releases are now $59.95 instead of $49.95), the sale's even more welcome.
Wondering what you should buy? If you're new to one of the best tabletop RPGs, it's worth grabbing yourself the free D&D rules online and running a couple of the one-shot adventures from the excellent Candlekeep Mysteries anthology, now $23.80 at Amazon instead of almost $50. Although I'd normally recommend the excellent Lost Mine of Phandelver campaign, it's being reformatted into a new book this September ('Phandelver and Below', which is "perhaps the strangest" D&D adventure yet). As such, you're better off waiting or grabbing something else in the meantime.
As for more experienced players, Bigby Presents: Glory of the Giants is a good shout for anyone interested in these mythical monsters - there are loads of inspiring adventure-writing prompts in there, as well as pre-made locations to explore with their own plot hooks.
Want something even less expensive? This free Baldur's Gate pack fills you in on all the lore you need for the D&D city.
---
For more on the RPG, check out our guide on everything you need to know about D&D before playing Baldur's Gate 3. You can also keep the adventure going away from the screen with 6 board games and tabletop RPGs like Baldur's Gate 3.