Update, November 28: Amazon yet again has God of War: Ragnarok bundles live right now for the bargain price of AU$888 (usually AU$904.95). (opens in new tab) This is the first discount we've seen on a PS5 bundle, albeit one that takes in the price hike.
---
It's November 2022, nearly a whole two years since the PS5 launched in Australia, and you still can't just walk into a store and buy one. Still, the stock situation is improving fast. If recent availability is anything to go by, hopefully soon you won't have to hunt to buy Sony's next-gen console.
Approaching Christmas, the PS5's status as a rarity is starting to change. The recent FIFA 23 bundle was available from several retailers—including Amazon and JB Hi-Fi—for longer than a split second, indicating that Sony is starting to meet demand. Despite that bundle being available for several hours from both outlets, days and even weeks can still go by without any new stock drops, so you still need to keep vigilant.
To add to the hassle, the RRP for the PS5 in Australia has just risen from AU$749 to AU$799. Announced in late August, it took a while for that change to come into effect, though most offers now hit the AU$799 mark (unless it's a bundle). if you've not yet got a PS5, the bad news is you're going to have to fork out more cash for it.
There's reason to be optimistic at this time of year, though: Sony indicated on August 1 that production will ramp up on PS5s in the lead up to the 2022 holiday season, which is basically now. "Since we are seeing a recovery from the impact of the [Covid] lockdown in Shanghai and a significant improvement in the supply of components, we are working to bring forward more supply into the year-end holiday selling season," the company said (opens in new tab).
Some retailers have been known to provide a few days advance notice of their PS5 stock allocations, whereas outlets like EB Games tend to take pre-orders. That said, those pre-orders dry up pretty quickly too, so if there's a local bricks-and-mortar store near you, it might be worth joining their waiting list, if they have one.
But the sad reality is that you'll probably need to check the PS5 pages on each retailer's site manually if you want a console right now: all relevant retailers are listed below. We'll also update the top of this page occasionally when we get advance warning of a drop.
Looking for great prices on PS5, PS4, Xbox and Nintendo Switch consoles and games? Check out our regularly updated page collecting the best gaming deals in Australia

(opens in new tab)

.
We're checking these links very regularly to keep you updated on the PS5 purchase situation from the most reliable retailers. Our team of deal hunters has covered console launches for years now, so you're in good hands.
Want to know how much you should have squirreled away for when stock is finally available? After a price hike in August 2022, the PS5 price (opens in new tab) is now AU$799.95, up from its launch price of AU$749. That's for the standard console; the PS5 Digital Edition (no disc-drive here) is AU$649.95, up from its old RRP of AU$599.
Got a PS5 already? Check out the best PS5 headset, (opens in new tab) and the best PS5 external storage (opens in new tab).
Australian PS5 stockists
PS5 BUNDLE DEAL!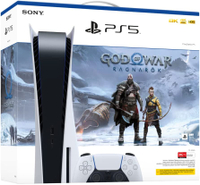 (opens in new tab)
PlayStation 5 console with God of War Ragnarok (opens in new tab) | AU$904 AU$888 at Amazon (opens in new tab)
This has been selling for AU$16 more of late, so AU$888 for a PS5 with the newly released God of War: Ragnarok is possibly the first ever real deal we've seen on a PS5 console, albeit a bundle. This puts the price of God of War itself at AU$88, which is AU$10 cheaper than buying it standalone at the moment. So not bad!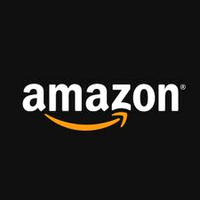 (opens in new tab)
Amazon AU (opens in new tab) [In stock: God of War Ragnarok bundle for AU$888 (opens in new tab)]
As far as online outlets are concerned, Amazon gets stock relatively frequently. Keep an eye on this page (we add alerts at the top) or else bookmark Amazon's Australian store (link above) and check it regularly.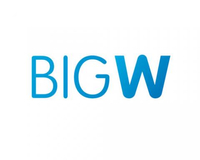 (opens in new tab)
Big W (opens in new tab) [last in stock: November 3, 2022]
This big Aussie retailer receives stock quite often, but it generally only lasts for a minute or so. That means you'll have to be quick off the mark. Sometimes Big W orders are delivery only affairs.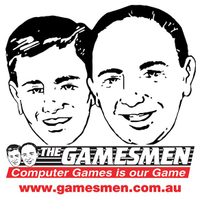 (opens in new tab)
The Gamesmen (opens in new tab) [last stock: January 6, 2022]
Aussie independent games retailer The Gamesmen gets PS5 stock, so it's another outlet you should keep an eye on: If we get news on stock drops we'll add them to the top of this page.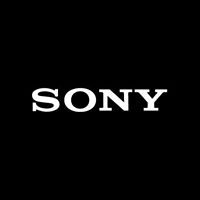 (opens in new tab)
Sony Online (opens in new tab) [last stock: September 20, 2022]
Buying a PS5 direct from the source seems like a no-brainer: it also offers free shipping. The problem is that their allocation is exhausted, you can't pre-order for the new patch, but you can sign up for notifications.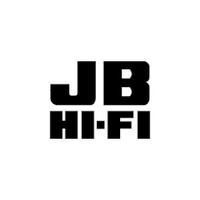 (opens in new tab)
JB Hi-Fi (opens in new tab) [Last stock: September 30]
JB Hi-Fi get stock regularly, and while keeping a watch on the website linked above is a surefire way to stay in the game, it's also worth lodging interest with your local outlet to see if you can get on a waiting list.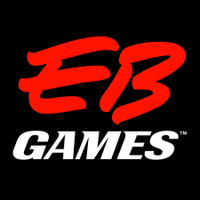 (opens in new tab)
EB Games (opens in new tab) [Last stock: August 24, 2022]
EB Games don't get online stock very often, as it seems they preference waiting lists attached to individual stores. It's still worth keeping on eye on their website, but you should also lodge your interest with a nearby outlet.
PS5 accessory deals in Australia
Look: it may be a while before you get your hands on a PS5, but that doesn't mean you can't prepare in advance. The best PS5 accessories, including the DualSense controller and HD camera, are really easy to get, though the Pulse 3D headset has been sold out for a while now: watch this space for updates. There are plenty of other quality audio options though over on our PS5 headsets guide. We've got the best visual experiences covered too with our best TV for PS5 and best PS5 monitor guides.
PS5 game deals in Australia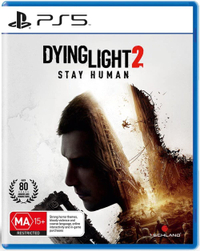 (opens in new tab)
Dying Light 2 (opens in new tab) | AU$99 AU$49 (opens in new tab)
This was down to AU$68 recently, but this far below RRP is still a decent deal. Considering how big and sprawling this parkour-oriented zombie survival horror game purports to be, this is a sterling price for a next-gen game. Via Amazon.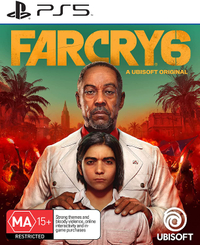 (opens in new tab)
Far Cry 6 (opens in new tab) | AU$99.95 AU$25 (opens in new tab)
This is a brilliant price for an open world shooter RPG that'll keep you busy for upwards of 50 hours. It's the cheapest we've seen it in Australia during launch week, though Ubisoft games do tend to see heavy discounts in the months after launch. If you want to jump in right away, this is the best price. Via Amazon.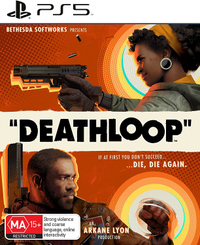 (opens in new tab)
Deathloop (opens in new tab) | AU$99.95 AU$44 (opens in new tab)
This PS5 console exclusive (it's also on PC) is shaping up to be at the top of many a game of the year list. From the studio behind Dishonored 2 and Prey, this tightens the immersive sim format into something entirely new, with great gunplay and a brilliant cast. Via Amazon.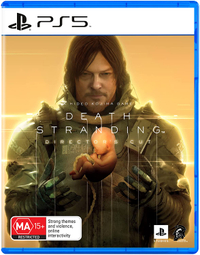 (opens in new tab)
Death Stranding Director's Cut (opens in new tab) | AU$79.95 AU$59 (opens in new tab)
Hideo Kojima's bonkers art game about being a post-apocalypse delivery guy gets a re-release for PS5, with greatly improved graphics, performance, and new content to boot: including a bizarre racing game. Via Amazon.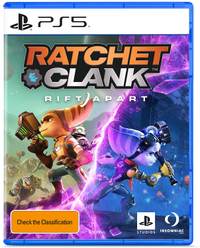 (opens in new tab)
Ratchet & Clank: Rift Apart (opens in new tab) | AU$59 (usually AU$124.95)
The fully next-genification of R&C is upon us, and like a lot of first-party PS5 games it's a stonking AU$125 RRP. Amazon is currently selling it for considerably less than that, and if history is an indication, that price won't budge again until long after launch. Via Amazon.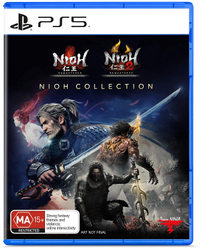 (opens in new tab)
Nioh Collection (opens in new tab) | AU$60 (usually AU$124.95)
This is two brilliant and massive PS4 RPGs with crisper visuals and silkier framerates. The Nioh Collection will keep you busy for upwards of 200 hours, more if you're into the big endgames and online components. Via Amazon.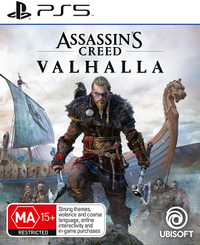 (opens in new tab)
Buy Assassin's Creed: Valhalla (opens in new tab) | AU$34 at Amazon (usually AU$99.95)
Ubisoft hasn't bothered much with the "let's make games heaps more expensive this gen" approach, but AU$44 is an astounding deal for a game this massive. A little over six months after release, it's a good price.