Disney Plus gift cards are a fantastic idea for a present and are especially handy if you've left it all until the last minute. In addition to providing a 12-month subscription to the ever-growing Disney Plus streaming service at the click of a button, they can also be delivered to any email address you like whenever it suits you.
IMPORTANT NOTE: Disney Plus gift cards can only be activated by new subscribers. If the recipient already has Disney Plus, they won't be able to use the card - the official site notes that they "cannot be used to pay for an existing subscription."
A Disney Plus gift card saves you around $16 / £16 compared to paying month-by-month on a standard monthly subscription. So you're essentially getting two months free.
Because Disney Plus gift cards are digital codes, you don't need to worry about them arriving late - you can have them delivered to any email address you want at the time of your choosing. In other words, you can send the code to yourself (allowing you to print it off or write it on a card) or arrange for it to go directly to the recipient whenever you want. That makes a Disney Plus gift card the best choice as a replacement if your original gift plans go wrong, or as a main present for the Disney fan in your life.
Would you prefer physical Disney Plus gift cards instead? Sorry, they're pretty hard to come by - as things stand, actual cards are only available in select US Disney Stores and Disney parks.
If you're based in the UK, users also get access to the Star channel package at no extra cost. This is the home of more mature content like Family Guy, How I Met Your Mother, and thrillers such as 24. Not to mention a bunch of extra movies.
For more info on the streaming service, don't forget to check out our Disney Plus review.
Disney Plus gift card - US
Disney Plus gift cards - UK
Disney Plus gift cards - Canada
Disney Plus gift cards - Australia
Disney Plus gift card - worldwide deals
Disney Plus gift cards have not been released in every country where Disney Plus is up and running just yet, but the list is growing all the time. Try out the link below and see if it provides an option for your local currency.
Do double-check it is for your country as you can't use a gift card code from outside of your country. Likewise, you're unable to send a Disney Plus gift card to anyone in a different nation too.
If you still want more Disney-themed gifts we'd recommend Disney Villainous, the Disney Villainous expansions, or Disney's The Haunted Mansion board game. They're perfect choices for any Disney fan, no matter their age.
Disney Plus offers for you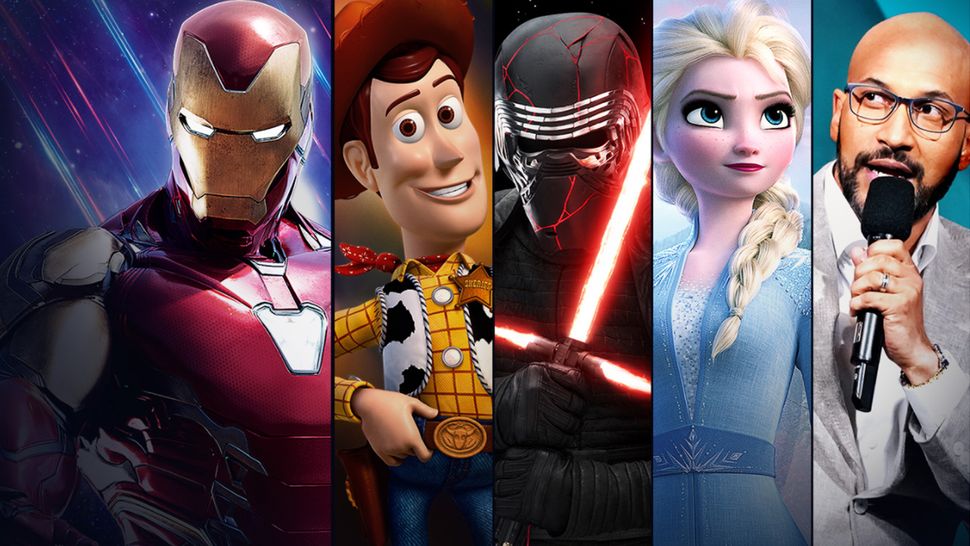 If you're wanting to check out Disney Plus yourself, there are plenty of Disney Plus bundles and Disney Plus sign-up deals for you to choose from. Even though the Disney Plus free trial is gone, the offers that remain are still pretty great.
We've listed the best ones below, and will continually update this page as and when more appear. Just remember that you can't gift these to someone else. Not unless you want to be paying their monthly fee via your bank account, anyway!
To give your setup an upgrade and make the most out of the Disney Plus 4K capabilities, head over to our guides on the best gaming TVs (available here for UK readers) and the best gaming sound system.