10 Directors For The Hobbit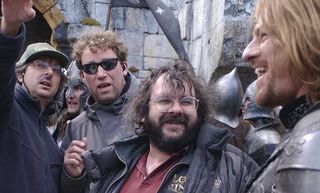 Peter Jackson
The Director: And with a heavy heart, Guillermo Del Toro did leave behind Middle Earth… Who better to take his place as Hobbit helmer than the very original hobbit himself? Jackson's been key in shepherding J.R.R Tolkien's epic vision from page to screen, having helmed the masterful (and megabuck) Lord Of The Rings trilogy.
He's got stacks of style and heart, and he knows Middle Earth inside out (he created most of it, for heaven's sake). Clearly, he's the man for the job. If prior commitments (i.e. Tintin 2 ) don't get in the way. Give this man a green light, pronto!
Hobbit CV: Duh, Lord Of The Rings . Also, he co-wrote the script for The Hobbit …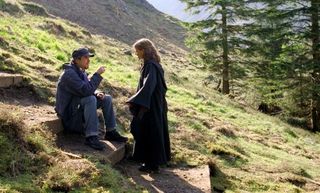 Alfonso Cuarn
The Director: Another guy with a brilliant eye, Cuarón always has heaps of pazazz, but knows that the story is what really counts. He'd treat Tolkien's material with the reverence that it deserves while giving it his own dark spin.
Hobbit CV: Cuarón's contribution to the Harry Potter saga remains the series' most solid entry. Forcing the movieverse crafted by Chris Columbus to grow up, Cuarón all but threw out the existing Potter sets for a new, more organic look that re-located Hagrid's hut and turned Hogwarts into a wondrously weird warren of magic.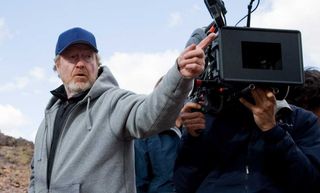 Ridley Scott
The Director: Alright, Jackson might be too busy and Guillermo Del Toro might be debunking for greener pastures. But we're sure Ridley Scott knows his orcs from his hobbites. The director has helmed numerous big budget costume dramas (see below), and is a dab hand at that thing called 'The Epic'.
Hobbit CV: Fantasy Legend proved Scott had an eye for fantastical visuals, while the sword-clashing wonder of Gladiator and Kingdom Of Heaven (and, alright, Robin Hood ) is proof enough that the 72-year-old can bring the medieval action.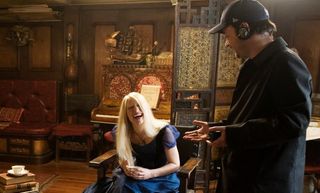 Matthew Vaughn
The Director: The Hobbit could use somebody with a little 'Get up and go' – which is exactly what somebody like Matthew Vaughn would bring to the adaptation. Known for being a man who delivers, Vaughn is just what The Hobbit needs - a good kick up the arse.
Downside: he's already committed to the demanding universes of Kick-Ass and X-Men: First Class , meaning Vaughn probably won't have the time (or energy) to attach himself to a couple of years' worth of Hobbit …
Hobbit CV: Stardust mixes the otherworldly with clear Tolkien-esque nods, and finds the humour in amid the peril. Perfect for The Hobbit .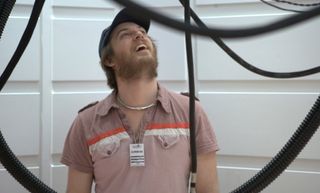 Duncan Jones
The Director: He's proved he can do sci-fi (did we mention we love Moon ? No? We love Moon !). Not only that, but he proved he can do sci-fi with oodles of style, subtle psychoanalysis and the retention of a beating heart.
Which means Jones would slot into Middle Earth like a fiery blade into orc flesh. He'd also give the film a bit of that Moon edge, which is exactly what it needs considering it's based in a fantasy world where, really, anything could happen.
Hobbit CV: Directed Moon and is currently helming new mind-bender Source Code . The Hobbit would be a new challenge for the moongazer, but we know he's up to it.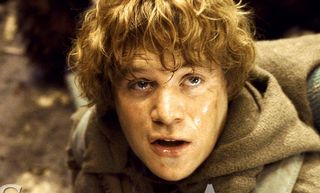 Sean Astin
The Director: This Goonie is also a bit of a filmmaker, as it goes. Having hung up his hairy hobbit feet, Astin has helmed episodes of 100 Deeds For Eddie McDown, Angel and Jeremiah , and has been responsible for a fair few short films.
Could The Hobbit be just the film for him to break into the world of moviemaking? Sure it's a massive task, but a lot of the groundwork has already been laid by Guillermo Del Toro (the script's done, the creatures have been designed, locations have been scouted), so all Astin needs to do is jump in and get his hands dirty.
Hobbit CV: Uh, something called Lord Of The Rings .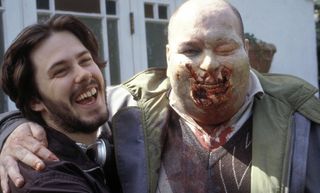 Edgar Wright
The Director: Why not?! Sure he's more of a contemporary director, but Wright's maverick charm could lend The Hobbit a new air of tongue-in-cheek fun. Not only would that make it a thrill ride of energetic, um, thrills, but it would also set The Hobbit apart from the Lord Of The Rings and make it resolutely its own entity.
Hobbit CV: This would be new turf for Wright, but the hand-held stylings of Spaced and Hot Fuzz would lend The Hobbit a gritty, grubby, off-the-beaten-track chutzpah.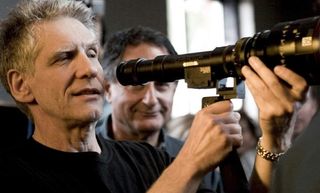 David Cronenberg
The Director: Cronenberg may have made a name for himself in the movie world by directing odd little body horrors, but he's also more recently drifted into hardened drama territory. Basically, he likes to try new things, and we'd love to see him get his hands on Gandalf and co. Just think what he'd do with them…
Hobbit CV: Rabid, Shivers and Videodrome went murky and morbid with their depictions of individuals horrified by the mechanics of their own bodies. Eastern Promises was a very human drama. Smash them together, and you've got yourself a heartfelt, bloody murky Middle Earth…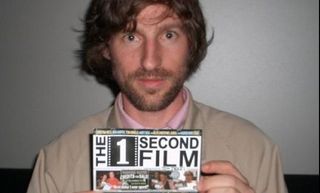 Spike Jonze
The Director: Former music video director who favours the weird and the wonderful, and is great at concocting iconic images that just refuse to shift from the brain. The Hobbit meets Adaptation ? Why the hell not!
Hobbit CV: Previously adapted a children's book – Where The Wild Things Are – to the big screen, despite the original tome lasting mere pages. Endlessly creative, then, and with the kind of indie, nomadic spirit that could translate into a powerful Hobbit .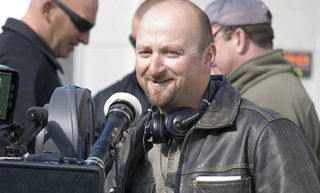 Neil Marshall
The Director: Alright, he's directed Dog Soldiers and The Descent , he's not exactly known for doing big epic landscapes – and when he does ( Centurion ), it's a bit, well, off . But Marshall has bags of promise as a director, and we think that under the guiding hand of producer Peter Jackson he could really deliver with The Hobbit .
Working from somebody else's script would also give Marshall a solid blue print to cleave to, giving him the chance to concentrate on some nutty visuals. Go on, give him a go.
Hobbit CV: The battles in Centurion were the best bits, showing Marshall can handle himself on the battlefield if he needs to.