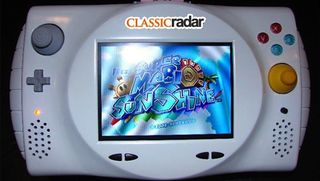 From pimped-out N64s to Wiimote-controlled robots
If it can be dismantled, painted and poked with a soldering iron, you can guarantee somebody will try to modify it. From simple cosmetic changes to elaborate electronics projects, hackers have shown their appreciation for Nintendos affordable hardware by butchering it in a staggering variety of creative ways.
Read on to see some of our favorites, starting with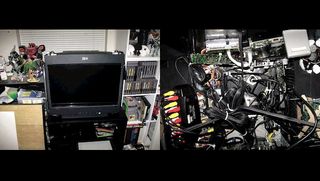 The contraption
This is the Skittlespider ATS (All Together System) by, erm, Skittlespider. While it looks like a harmless computer monitor from the front, inside its a terrifying jumble of circuitboards and wires. The result is that it plays NES, SNES, N64, GameCube, PlayStation and Xbox games, all in one handy unit.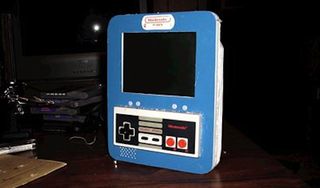 P-NES
This was made by Metallica Man X, who found out the hard way that its not a great idea to put your modded machine together with glue. When the NES board in this one died during construction, he had to hack the case open with a knife to replace it. Still, thats what modding is all about. You live, you learn.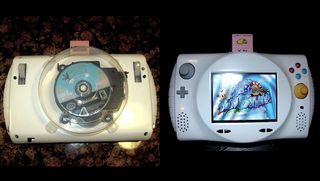 N-CUBE
While some mods are impressive from a technical point of view but not all that practical, this one, by Hailrazer, is something wed have been happy to buy back in the GameCube days. It looks great; though if Nintendo had ever made a commercial equivalent we think theyd have been able to engineer a more elegant solution to the huge bulk of the DVD drive on the back.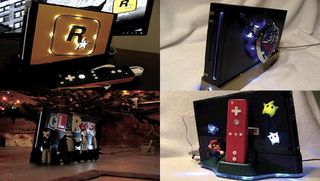 Morpheon mods
Hes vanished from the radar over the last year or so, but film director Kevin Smith and GTA publisher Rockstar are owners of one-off Morpheon consoles, and a small number of machines were sold on eBay.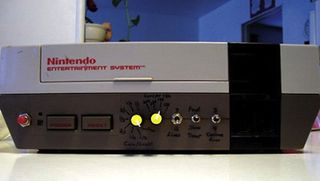 Arcade NES
You can always play these on a PC emulator, but if youre a modder you might want to experience them on actual Nintendo hardware. And what better way to do this than to convert a standard NES into something functionally identical to a Nintendo arcade machine? This mod, by engineer Raphael Assenat, calls for some serious skill. Read the walkthrough at raphnet.net and see if youre up to the task.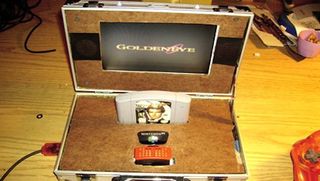 N64 laptop
If youve got a spare flight case, a chunky battery, a portable monitor and some wood, you could produce an N64 laptop like this one made by Hifeno. Apparently it goes for more than six hours on a single charge, which is way better than you can expect from smaller mods. It might be heavy but at least you can get a fair way through GoldenEye before it conks out.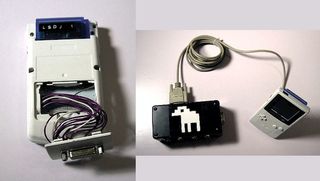 The sound of chip
The NES, with its mono sound output, wasnt exactly designed for high-quality audio, but its possible to fix some of its problems. This particular audiophile NES (below) was made by musician and circuit-bender Will Goodden. Joey Mariano, aka chipsound artist Animal Style, sells Game Boys (above) modified for live performance. All the buttons are hooked up to pedals and the Game Boy is mounted on a mic stand, leaving your hands free to play guitar.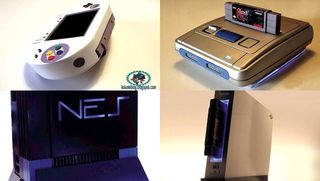 Kotomis stuff
French modder Kotomi built up quite a reputation for arty and slightly random projects including an NES that looks like a PS2, an NES that looks like a Wii, and probably the sleekest portable SNES anyone has created so far.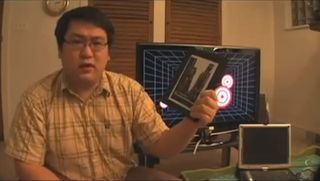 Remote modding
Remote mods weve seen range from simple stuff like controlling Half-Life 2 on a PC to more bizarre inventions such as 3D holography, robot arms and lawnmowers. One mans work on a head-tracking virtual reality display earned him eight million hits on YouTube and a job at Microsoft, building similar functionality into the Natal camera gizmo for Xbox 360.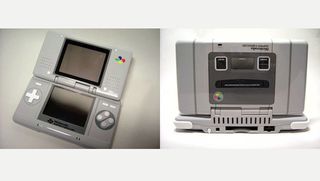 Famicom DS
Your painting skills will have to be of a high standard to come up with something this slick. Even after youve created your design, it takes a lot of effort to clearcoat it and buff it up to a professional finish, but just look at the results. This has to be worth a few weekends of any modders time.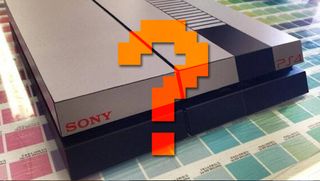 How much is it worth to you?
So how much would you pay for one of these loving handicrafts? Let us know in the comments!