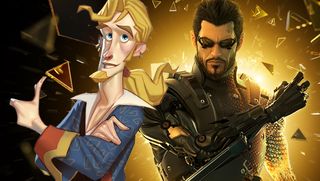 Carry on
Have you ever seen the ordinary becomeextraordinary? WAIT, DON'T GO! We have a history of celebrating what some might think of as the most boring, mundane elements of games, be they boxes, trees, or--most importantly--doors. But when you look at our picks, you know it to be true--some of the most seemingly ordinary design elements still offer a chance to innovate. Where some developers see an unexciting necessity, others take the little things as a chance to get more creative than your standard fare.
In this case, we're talking about inventories. Heroes always need a place to store their stuff, and pockets are so pass. That led to the creation of inventory menus--screens that let you sort out your belongings and admire your treasure trove of collectibles. Today, we'll show you the most thought-provoking inventories to ever grace a game. It's not what items you're carrying, but how you carry them that sets an inventory apart--at least, that's the criteria for our choices (so don't say we didn't tell you so when you leave a comment). With that, let's check out these sweet stashes!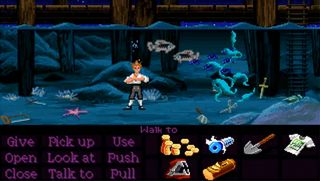 The Secret of Monkey Island
Do not question how Guybrush Threepwood's ordinary outfit seemingly contains a portal to an infinite item-storing dimension. Instead, simply appreciate the comical sight of Guybrush cramming a shovel, cannonball, heavy stone idol, or a myriad of other zany items into his lace-up pirate shirt and lugging them around with ease.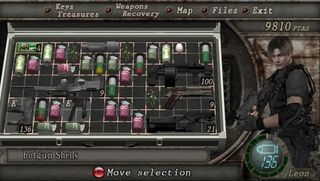 Resident Evil 4
The ultimate in inventory-based Tetris simulations. Because a clean, neatly ordered attach case meant more room for Green Herbs and a longer, healthier lifestyle for Leon Kennedy. And we're always willing to set aside space for whatever the Merchant has in stock.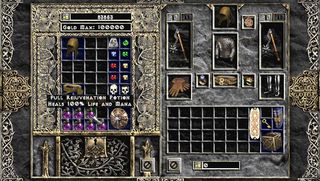 Diablo II
Or is this the best tile-based, space management puzzle meta-game? We spent so many hours staring at our Diablo inventories and rearranging tomes, trinkets, potions, and precious Unique items that we could probably recreate it all from memory. Also, utilizing the Horadric Cube as a physics-defying storage device was the best.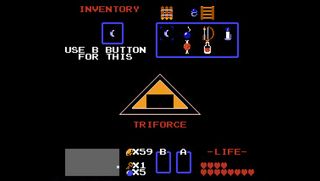 The Legend of Zelda
Not only did Link's sack of assorted loot set a precedent for hundreds of action RPGs to come--it also gave you a constant reminder of what you were fighting for. With a silhouetted Triforce greeting you every time you opened your inventory, the objective of your heroic quest was always crystal clear.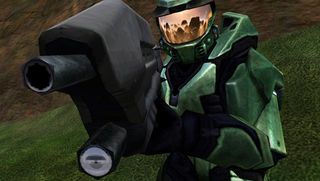 Halo: Combat Evolved
Just two weapons at a time? What a concept! Master Chief's carrying capacity actually made sense, unlike the FPS commandos before him who lugged an entire artillery on their backs like it was nothing. Many shooters that followed would copy this concept wholesale. Plus, Halo's limited inventory led to such inventive practices as weapon juggling to take a third gun with you.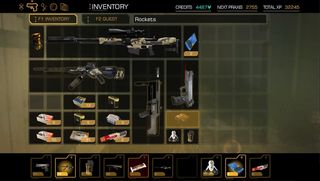 Deus Ex: Human Revolution
Whether you loved or hated all the inventory micromanagement in Resident Evil 4 or Diablo, it could take up quite a bit of time. Deus Ex: HR (violation?) said to heck with that, and would automatically rearrange your inventory slots to accommodate a new item, if possible. Of course, that completely defeats the purpose of representing your inventory in a visual way, but whatever.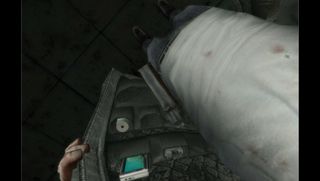 Alone in the Dark
Sure, the 2008 reboot of this once-proud survival horror series might've been underwhelming in almost every way. But it did have quite the nifty idea for an inventory: the need to rife through your actual jacket holsters in first-person, with monsters still able to attack you all the while.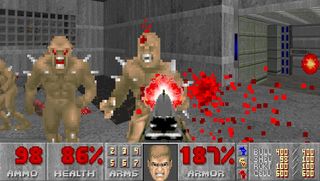 Doom
Where, exactly, does the colloquially named space marine Doomguy stash all those iconic guns? Who knows? But it's nice being able to see which six weapons you've got and how much ammo you're packing at any given time--your entire inventory is smack dab in the middle of the HUD, after all.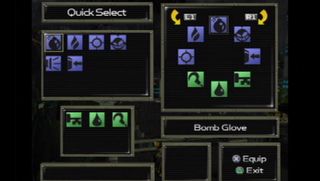 Ratchet & Clank
The base inventory kept by this dynamic duo is pretty standard stuff. But the introduction of a radial Quick Select menu was revolutionary, letting you swap weapons or gadgets in the blink of an eye to keep the action going at a constant clip.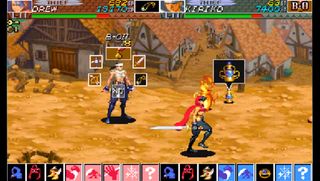 Dungeons & Dragons: Shadow over Mystara
Need to quaff a potion before a charging goblin stabs your spleen? Hope you have quick fingers, because flipping through your inventory slots (which pop up above your head) in this classic beat-'em-up was all done in real-time, on the fly. There's a good chance that at least half the people who played this brawler weren't even aware that there was an inventory whatsoever.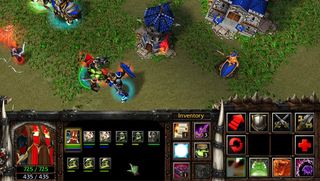 Warcraft III
This pivotal RTS introduced Hero units into the mix--beefy army leaders that could cast spells and carry items. Their six-slot storage space was an ingenious way to add gear to an RTS interface without overcomplicating things. This simple design also paved the way for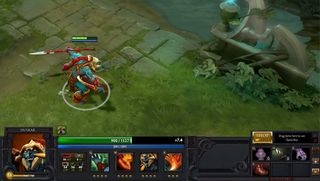 Dota 2
Six item slots, a stupidly large amount of possibilities. Managing the activated items in your inventory is as important as mastering your hero's skills, and DotA's limited inventory spurred the then-necessary design of couriers. Those little buggers are still ferrying around item recipes and secret shop loot to this day.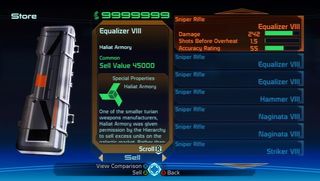 Mass Effect
Mass Effect's inventory system is so great because it's so, so terrible--an example of how not to do things for all games that came afterward. With the frustrations of the long-unorganized-list inventory system and the MAKO missions, it's a wonder how this game started a franchise at all.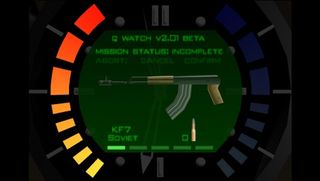 GoldenEye 007
One of the most suave secret agents in the world can't remember what he's carrying in his pockets unless he stares into his watch. And what--can James Bond freeze time? You'd think his enemies would blast him to bits while he stood completely still, gazing at his high-tech timepiece.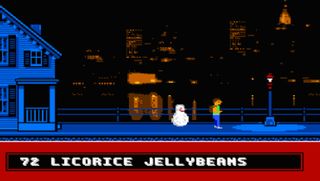 A Boy and His Blob
You might assume that a pouch full of flavored jellybeans would be entirely useless during a mission to save the world. But those are just the ends to a mean: morphing your blobby buddy into a variety of useful forms.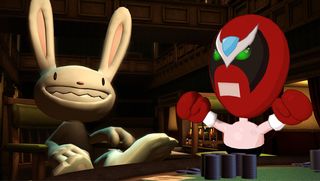 Poker Night at The Inventory
Telltale's star-studded poker game is literally hosted in an inventory. To be fair, The Inventory is actually the name of an underground club built beneath a video game warehouse. Good enough for us.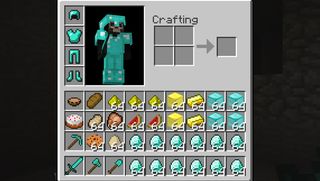 Minecraft
This stark inventory immediately tells the player a crucial piece of information: Minecraft is a game about crafting. Those crafting slots will always be staring you in the face every time you open up your inventory, just begging you to experiment with building materials.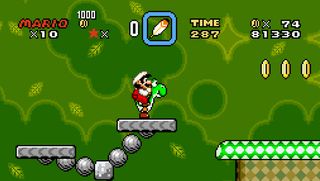 Super Mario World
Even though Mario can only carry a single item, he's somehow able to keep it magically suspended in a box high above his head. And those precious moments between summoning the item and nabbing it in mid-air can make the difference between life and death.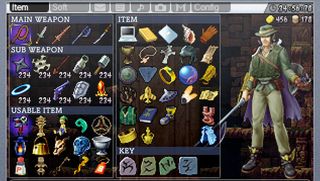 La Mulana
This retro-themed tomb raider is a tribute to the MSX, an 8-bit console with a library of absurdly difficult games. So it's only fitting that our intrepid hero Lemeza manages all his gear via a mock MSX computer interface (or in the case of the WiiWare version, Mobile Super X).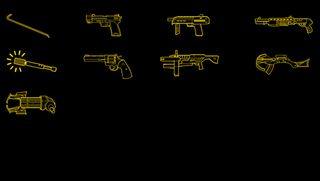 Half-Life 2
Forgot what your weapons look like? Gordon Freeman's HEV suit has you covered by simply drawing them all out in your UI. Now you'll always remember what a SPAS-12 shotgun looks like when you're not pointing its business end at an alien. This nifty design carried over to most Source games that followed.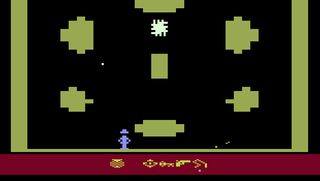 Raiders of the Lost Ark
Is that a beehive? Does Indy use a whip as a weapon, or a bent clothes hanger? Don't bother asking what those poorly drawn items are supposed to be. Nobody knows.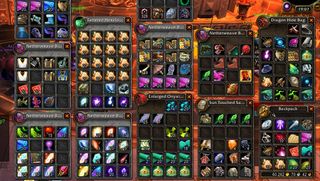 World of Warcraft
When you first create your first WoW character, your inventory space is woefully tiny. Fast-forward to 89 levels later, and your backpack slots are liable to cover half the screen whenever you check your bags. Never before has extra space felt so glorious.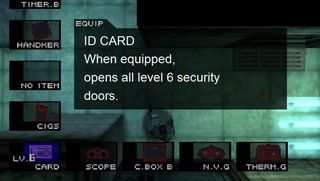 Metal Gear Solid
Frantically cycling through your inventory while alerted guards sniffed you out was one of the most thrilling parts of Solid Snake's first three-dimensional mission. And something about that right-angle scrolling method was undeniably slick.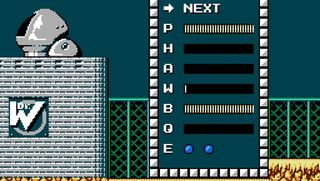 Mega Man 2
When you want to check what Mega Man's got in stock, some inexplicable things happen. First off, everyone disappears; sprite limit, or inter-dimensional anomaly? Second, how the freak are you supposed to know which arm-integrated weapon is which with only a single letter of information? Those who read the manual prior, put your hands down.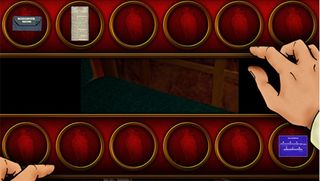 The Last Express (tablet)
GAH! Whose hands are these creeping all over our stuff?! Ohhhhh--they're our hands.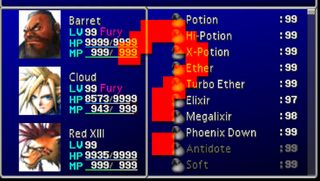 Inventory full