Microsoft has already started talking about the consoles that are coming after the Xbox One family. Although the Xbox One X hasn't even been out a year, Microsoft is already thinking - and designing - the future of Xbox gaming, and according to the reports and rumours, the future is called Xbox Project Scarlett.
Of course, although Microsoft is starting to drop tiny teasers for what the next Xbox console will be, we're not going to get any official information any time soon. We predict that we'll get another official sliver at E3 2019 next June, but don't expect anything before then. After all, the Xbox Project Scarlett is expected to drop sometime in 2020, so we're in for a bit of a wait. Until there, here's everything we know so far about Xbox Project Scarlett.
What is Xbox Project Scarlett?
Xbox Project Scarlett is the purported codename for Microsoft's next console. Like with Project Scorpio, this won't be the final name for Xbox's next console, but just what we're calling it until it's officially titled. As for what it'll be eventually be named? It's actually quite hard to tell. Could it be Xbox Two? Potentially. Or even something even more pretentious, like Xbox Zero or Xbox Infinite, like Halo Infinite?
Xbox Chief Phil Spencer actually started officially talking about the future of Xbox at E3 2018 during the Xbox press conference. He teased that the company is working on not one, but at least more than one console, which (as you'd imagine) drew the attention of fans and critics alike.
"Our hardware team is deep into developing the next generation of Xbox consoles, where we will once again deliver on our commitment to set the benchmark for console gaming," said Spencer at the conference.
Since then there have been various online rumblings about the next consoles. First we got the codename - Xbox Project Scarlett - and then reports on Elder Scrolls 6, CD Projekt Red's Cyberpunk 2077 and Microsoft's own Halo Infinite all being destined to launch on PS5 and Xbox Project Scarlett.
When is the Xbox Project Scarlett release date?
According to a report from Thurott - those clever folks with amazing insider Microsoft contacts - we already have a vague Xbox Project Scarlett release date. Microsoft is allegedly planning for the next Xbox console release to arrive in 2020, and according to that same report, Project Scarlett is "a family of devices", which should mean we get multiple product launches in two years time.
It's interesting that rumours also suggest the PS5 will arrive somewhere in the 2019 - 2020 window, meaning we could be in for another year of two major console launches, just like we had with Xbox One and PS4.
What will the Xbox Project Scarlett specs be like?
It terms of the Xbox Project Scarlett specs, we're still very much in the dark, but it's interesting to look at the evolution of the Xbox One to Xbox One S to Xbox One X for an indicator of where Microsoft is going next. Both the Xbox One and PS4 are hindered by their ageing AMD Jaguar CPU architecture, which is a reason why most games are capped at 30fps on current generation consoles. The PS4 Pro and Xbox One X have both remedied this to a certain extent thanks to their boosted GPU clock speeds and overall jumps in computing capabilities, but the AMD Jaguar CPU mostly remained the same, except with higher clock speeds.
In an interview with Giant Bomb, Phil Spencer said that there are two things that Microsoft thinks need focusing on: frame rates and start times.
"I think frame rate is an area where consoles can do more," said Spencer. "When you look at the balance between CPU and GPU in today's consoles they're a little bit out of whack relative to what's on the PC side."
He also said he is always "wishing games would start quicker", which has always been a particular problem on this current generation of consoles, particularly with Xbox One, which doesn't even tell you how much time is left until a download completes, only the GB or MB remaining. Hopefully that'll tie into the work Microsoft is doing with the new FastStart technology it announced at E3 2018. FastStart loads the most crucial game files first to allow players to start the game without having to wait for the entire thing to download. It's something that's already implemented on PS4 to some extent, but anything to help speed up the time between download and play in our opinion.
We haven't even had a whiff of a rumour of the actual specs for the Project Scarlett yet, but you can bet that Microsoft is going to be aiming for 4K 60fps across the board on all games.
It's expected that the next Xbox is going to use GDDR6 graphics hardware, which would make it an absolute graphical powerhouse. The Xbox One X uses GDDR5 hardware, which is highly impressive, but GDDR6 tech is significantly faster and more efficient, which means games would run faster and the internal hardware would be less taxed. Basically it would enable games to run at resolutions and framerates never before seen on a console, and if that Halo Infinite teaser is anything to go by (see above), that's exactly what Microsoft is aiming for.
What is Xbox Project Scarlett Cloud then?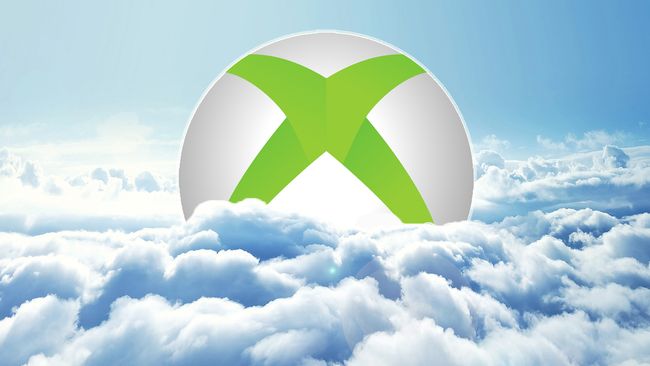 Alongside the flagship model, Microsoft is apparently working on a second, more affordable, version of its next console aimed at quite a different market. According to a report from Thurrott, who has an excellent history when it comes to leaks of this kind, Microsoft is working on something codenamed Xbox Project Scarlett Cloud. This second console is allegedly a game streaming box / subscription service that's a lot cheaper than traditional Xbox consoles. It'll utilise cloud technology to provide high quality gaming experiences but without the graphical / technological grunt coming from the box itself.
Instead, the processing and graphical power will come externally, and you just need to pay for a subscription. It's a bit like what the Nvidia Shield and Blaze Shadow Box already do. Basically you're just streaming games straight into your TV. It might actually be that 'Netflix of gaming' that everyone's been banging on about for a while now.
It particularly makes sense for Microsoft, because the company already has its Xbox Game Pass digital subscription service, alongside the Xbox One exclusive EA Access. However, both of these services do require you to download the games, rather than simply stream them.
Like the main console, Xbox Project Scarlett Cloud is also slated for a 2020 release date. I, for one, can't wait until we see what the hardware will look like, and how much that subscription will cost. It'll be interesting to see how Microsoft manages the subscription cluster that is in its future if this report is true too. Will we have to subscribe to this streaming service, Xbox Live Gold and Xbox Game Pass to get the full suite? Only time will tell.
Xbox boss, Phil Spencer, has long been an advocate for a game streaming service akin to what Netflix has done for movies and TV.
"We're in a golden age of television right now," said Spencer in an interview with The Guardian. "The storytelling ability in TV today is really high, and I think it's because of the business model. I hope as an industry we can think about the same."
He also spoke about making Microsoft Azure cloud computing platform more open to smaller studios to make sure they have access to a large network of servers that span the globe.
"They don't have to go buy a bunch of servers on their own and stick them under their desks and hope they get enough players to pay for them," he said in the same Guardian interview. "We can build on the elasticity scalability of our platform. From a reliability standpoint, from what the latency looks like, this has been a big part of the investment that we've made in our server-based side. We've talked a lot in the press about the consumer side of Xbox Live with Arena and Clubs, and other things that we've done to innovate. There's a whole developer side of that, which you're going to hear more from us."
You don't say, Phil. You don't say. Colour me intrigued.
What will the Xbox Project Scarlett price be?
Here's where things get a bit interesting, because although we don't have any official details on what the Project Scarlett price will be, it's going to be quite the contentious subject - especially if we're looking at a family of consoles.
The original announcement of the Xbox One price was one of the first mistakes Microsoft made with the positioning of the console. At launch you could only buy it with a 500GB hard drive, one controller and a pre-bundled Kinect sensor for a whopping $499 / $429. It wasn't until June 2014, more than six months after the original launch, that Microsoft released a new Xbox One configuration that removed the Kinect from the box and cost $399 / £349, matching the launch price of the PS4.
If the PS5 and Xbox Project Scarlett launch around the same time, Microsoft is going to have to be careful not to repeat its past mistakes. But considering that the Xbox One X is a much better console than the PS4 Pro, and therefore costs more (Xbox One X is $499 / £449 compared to the PS4 Pro's $399 / £349), it could be that the Project Scarlett costs more because of its internal components. However, if both consoles are packing similar specs, it's going to be an interesting discussion.
If rumour has it though, there could even be three Xbox Project Scarlett SKUs available at launch, which will make the pricing chat even more intriguing:
- 4K / 60fps Project Scarlett
- 1080p / 60fps Project Scarlett
- Project Scarlett Cloud streaming box
What do you think about the rumours surrounding the Xbox Project Scarlett at the moment? Let us know in the comments below.