It's an open secret that the next generation of consoles is coming, and coming soon (relatively speaking). The current crop of circling rumors puts the likely release date for the next big offerings from Microsoft and Sony sometime in 2020, and while nothing's been confirmed, that seems like a likely target given the pace of hardware iterations we've seen out of both console behemoths. And it's not just a release window, either, we've gotten an evocative new name for the forthcoming future of Xbox - Project Scarlett.
Ahead of Scarlett, according to a report over at Thurrott, Microsoft is planning to release an inexpensive console that is entirely disc-less, as well as a program that will allow you to transform your physical games into their digital equivalents. But this console is reportedly not a member of the Scarlett family, serving rather as a bridge between this generation and the next. While details about Scarlett are still thin on the ground at this point, we do have a fairly surprising amount of information for this early in the reveal cycle (if you can even call it that, two years ahead of a projected launch). It's even from a reputable source, straight from the lips of current Xbox boss Phil Spencer and his cohorts over at the house that Gates built. We've rounded up all the credible (and even some wild fringe) information we could find and cobbled it together in this handy guide to the next generation of Xbox gaming.
Of course, if you can't wait until 2020 and want to get your hands on some serious console horsepower right now, check out our roundup of the best Xbox One X deals you can grab right now (including an Xbox One X and NBA 2K19 for just $399 at Walmart). Or if you just want to grab a gorgeous new PC to tide you over, head over to our guide to the best gaming PC money can buy.
What is Xbox Project Scarlett?
Project Scarlett
Xbox Project Scarlett is the purported codename for Microsoft's next console. Like with Project Scorpio, this won't be the final name for Xbox's next console, but just what we're calling it until it's officially titled. As for what it'll be eventually be named? It's actually quite hard to tell. Could it be Xbox Two? Potentially. Or even something even more pretentious, like Xbox Zero or Xbox Infinite, like Halo Infinite?
Our first hints came via a report at Windows Central. According to their sources, the next full generation of Xbox consoles will feature successors to both the current generations Xbox One S and the more powerful Xbox One X. The S successor is codenamed Lockhart, and is the most likely candidate to be the Project Scarlett Cloud console we've been hearing rumblings about. The successor to the premium X console is reportedly called the Anaconda, and may also double as a dev kit. Importantly, both consoles are said to support all current Xbox One games, including the library of Xbox 360 and original Xbox games playable through backwards compatibility.
Xbox Chief Phil Spencer actually started officially talking about the future of Xbox at E3 2018 during the Xbox press conference. He teased that the company is working on not one, but at least more than one console, which (as you'd imagine) drew the attention of fans and critics alike.
"Our hardware team is deep into developing the next generation of Xbox consoles, where we will once again deliver on our commitment to set the benchmark for console gaming," said Spencer at the conference.
Since then there have been various online rumblings about the next consoles. First we got the codename - Xbox Project Scarlett - and then reports on Elder Scrolls 6, CD Projekt Red's Cyberpunk 2077 and Microsoft's own Halo Infinite all being destined to launch on PS5 and Xbox Project Scarlett.
When is the Xbox Project Scarlett release date?
Release date
According to a report from Thurott - those clever folks with amazing insider Microsoft contacts - we already have a vague Xbox Project Scarlett release date. Microsoft is allegedly planning for the next Xbox console release to arrive in 2020, and according to that same report, Project Scarlett is "a family of devices", which should mean we get multiple product launches in two years time.
It's interesting that rumours also suggest the PS5 will arrive somewhere in the 2019 - 2020 window, meaning we could be in for another year of two major console launches, just like we had with Xbox One and PS4.
What will the Xbox Project Scarlett specs be like?
Specs
It terms of the Xbox Project Scarlett specs, we're still very much in the dark, but it's interesting to look at the evolution of the Xbox One to Xbox One S to Xbox One X for an indicator of where Microsoft is going next. Both the Xbox One and PS4 are hindered by their ageing AMD Jaguar CPU architecture, which is a reason why most games are capped at 30fps on current generation consoles. The PS4 Pro and Xbox One X have both remedied this to a certain extent thanks to their boosted GPU clock speeds and overall jumps in computing capabilities, but the AMD Jaguar CPU mostly remained the same, except with higher clock speeds.
Indications are that Microsoft will continue to utilize AMD hardware in their consoles, judging from an interview with AMD CEO Lisa Su on CNBC's Mad Money where she confirms that the company has partnered with Microsoft on gaming and cloud computing projects. Something incorporating AMD's Zen 2 architecture is mostly likely. Also, according to a job listing from the Xbox team for an engineer familiar with GDDR6 GPU memory (and given its growing ubiquity), chances are we'll see it powering Scarlett.
In an interview with Giant Bomb, Phil Spencer said that there are two things that Microsoft thinks need focusing on: frame rates and start times.
"I think frame rate is an area where consoles can do more," said Spencer. "When you look at the balance between CPU and GPU in today's consoles they're a little bit out of whack relative to what's on the PC side."
He also said he is always "wishing games would start quicker", which has always been a particular problem on this current generation of consoles, particularly with Xbox One, which doesn't even tell you how much time is left until a download completes, only the GB or MB remaining. Hopefully that'll tie into the work Microsoft is doing with the new FastStart technology it announced at E3 2018. FastStart loads the most crucial game files first to allow players to start the game without having to wait for the entire thing to download. It's something that's already implemented on PS4 to some extent, but anything to help speed up the time between download and play in our opinion.
We haven't even had a whiff of a rumour of the actual specs for the Project Scarlett yet, but you can bet that Microsoft is going to be aiming for 4K 60fps across the board on all games.
What is Project Scarlett Cloud then?
Project Scarlett Cloud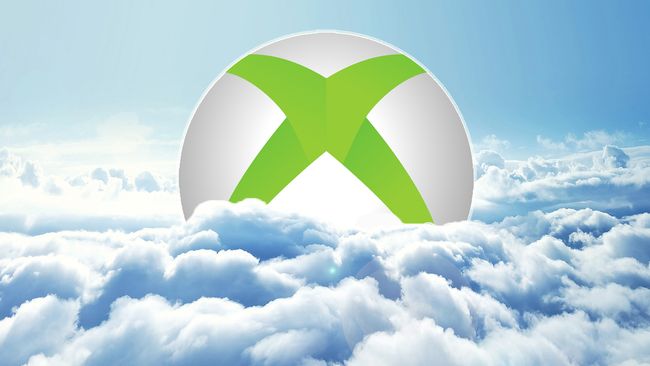 Alongside the flagship model, Microsoft is apparently working on a second, more affordable version of its next console aimed at quite a different market. According to a report from Thurrott, who has an excellent history when it comes to leaks of this kind, Microsoft is working on something codenamed Xbox Project Scarlett Cloud. This second console is allegedly a game streaming box / subscription service that's a lot cheaper than traditional Xbox consoles. It'll utilise cloud technology to provide high quality gaming experiences but without the graphical / technological grunt coming from the box itself.
Instead, the processing and graphical power will come externally, and you just need to pay for a subscription. It's a bit like what the Nvidia Shield and Blaze Shadow Box already do. Basically you're just streaming games straight into your TV. It might actually be that 'Netflix of gaming' that everyone's been banging on about for a while now.
The streaming hardware will surely make use of Microsoft's announced XCloud technology, which blends local and cloud processing to reduce latency in streaming games. Calculations that must be done at the lowest latency possible, things like inputs and collision detection, will be handled by the Project Scarlett hardware, while graphics rendering and other chores will be offloaded to the cloud. This sort of games streaming solution recalls Microsoft's cancelled "Project Hobart" initiative, which reportedly would've been a Chromecast-esque streaming stick, and some of the knowledge Microsoft acquired prototyping Hobart will surely be rolled into XCloud and Scarlett.
It particularly makes sense for Microsoft, because the company already has its Xbox Game Pass digital subscription service, alongside the Xbox One exclusive EA Access. However, both of these services do require you to download the games, rather than simply stream them.
Like the main console, Xbox Project Scarlett Cloud is also slated for a 2020 release date. I, for one, can't wait until we see what the hardware will look like, and how much that subscription will cost. It'll be interesting to see how Microsoft manages the subscription cluster that is in its future if this report is true too. Will we have to subscribe to this streaming service, Xbox Live Gold and Xbox Game Pass to get the full suite? Only time will tell.
Xbox boss, Phil Spencer, has long been an advocate for a game streaming service akin to what Netflix has done for movies and TV.
"We're in a golden age of television right now," said Spencer in an interview with The Guardian. "The storytelling ability in TV today is really high, and I think it's because of the business model. I hope as an industry we can think about the same."
He also spoke about making Microsoft Azure cloud computing platform more open to smaller studios to make sure they have access to a large network of servers that span the globe.
"They don't have to go buy a bunch of servers on their own and stick them under their desks and hope they get enough players to pay for them," he said in the same Guardian interview. "We can build on the elasticity scalability of our platform. From a reliability standpoint, from what the latency looks like, this has been a big part of the investment that we've made in our server-based side. We've talked a lot in the press about the consumer side of Xbox Live with Arena and Clubs, and other things that we've done to innovate. There's a whole developer side of that, which you're going to hear more from us."
You don't say, Phil. You don't say. Colour me intrigued.
What will the Xbox Project Scarlett price be?
Price
Here's where things get a bit interesting, because although we don't have any official details on what the Project Scarlett price will be, it's going to be quite the contentious subject - especially if we're looking at a family of consoles.
The original announcement of the Xbox One price was one of the first mistakes Microsoft made with the positioning of the console. At launch you could only buy it with a 500GB hard drive, one controller and a pre-bundled Kinect sensor for a whopping $499 / $429. It wasn't until June 2014, more than six months after the original launch, that Microsoft released a new Xbox One configuration that removed the Kinect from the box and cost $399 / £349, matching the launch price of the PS4.
If the PS5 and Xbox Project Scarlett launch around the same time, Microsoft is going to have to be careful not to repeat its past mistakes. But considering that the Xbox One X is a much better console than the PS4 Pro, and therefore costs more (Xbox One X is $499 / £449 compared to the PS4 Pro's $399 / £349), it could be that the Project Scarlett costs more because of its internal components. However, if both consoles are packing similar specs, it's going to be an interesting discussion.
If rumour has it though, there could even be three Xbox Project Scarlett SKUs available at launch, which will make the pricing chat even more intriguing:
- 4K / 60fps Project Scarlett
- 1080p / 60fps Project Scarlett
- Project Scarlett Cloud streaming box
What do you think about the rumours surrounding the Xbox Project Scarlett at the moment? Let us know in the comments below.