Grabbing a console can be expensive enough as it is, so spending even more on Xbox One accessories isn't exactly ideal. That's why we've rounded up the lowest prices and best offers, saving you money as well as time.
Because there isn't a shortage of great Xbox One accessories out there, we've narrowed this list down to the most essential, genuinely helpful bits of kit that no Xbox owner should be without. Want an external hard drive for less or a gaming headset for greater immersion? You're in the right place. We've uncovered discounts on Xbox Live deals and Game Pass offers, too. Why pay more when you don't have to?
Anyway, down to business - these are the best Xbox One accessories money can buy.
Xbox Live Gold
12-month Xbox Live Gold subscription
You won't get far without Xbox Live, so it definitely earns the top spot on this list. Want to venture into online multiplayer by yourself or with friends? You can forget it without this subscription service. We'd recommend picking up the 12-month membership as a result - that's the best value for money in the long term.
There are other benefits to take advantage of outside multiplayer, too; members of Xbox Live get access to regular discounts. They also receive free games each month via the 'Games with Gold' initiative. That in itself makes the price tag worth paying. To see what games are currently available, don't miss our write-up on the latest Xbox Games with Gold.
And for more offers on Xbox Live itself? Don't forget to check out our dedicated guide to Xbox Live Gold deals.
3-month Xbox Live Gold membership
If you'd prefer a shorter-term membership (which is entirely fair) this three-month Xbox Live Gold subscription card is the way to go. It's not as good value for money as the 12-month offers you'll find above, but it's not bad by any means. It also gives you the same benefits, including that tempting Games With Gold initiative.
This option is perfect if you want to dip a toe in the water of Xbox Live. It's a great choice if you see a cracking discount, too - it can be stacked on top of your existing membership without any fuss.
Xbox Game Pass
Xbox Game Pass for consoles
Xbox Game Pass is easily one the best things Microsoft has done recently - it's basically Netflix for games.
After paying a flat monthly rate, you're given access to over 200 new and old games that you can play as often as you'd like. Because that includes every Xbox One exclusive (like Gears 5) and hot third-party titles like Red Dead Redemption 2, there's plenty of reasons to sign up. Oh, and don't forget... Xbox exclusives appear on the service as soon as they're released. That means Halo Infinite will be available there on day one. Cool, right?
For a full list of what's available, don't miss our dedicated page on Xbox Game Pass.
This subscription gets you access to the standard version of Game Pass for Xbox One, and you'll find the cheapest offers below.
Xbox Game Pass Ultimate
If you're planning to pick up Xbox Game Pass, it's worth considering the 'Ultimate' version. Although this one's a little more expensive, it gets you Xbox Game Pass for consoles, Xbox Live Gold, and Xbox Game Pass for PC. That's exceptional value for money when you take into account the sheer volume of games you're getting. It also means you don't have to worry about picking up Xbox Live for your online gaming needs.
To save you a bit of cash, we've listed the most up-to-date reductions on Xbox Game Pass Ultimate below.
Xbox One controllers
Image 1 of 3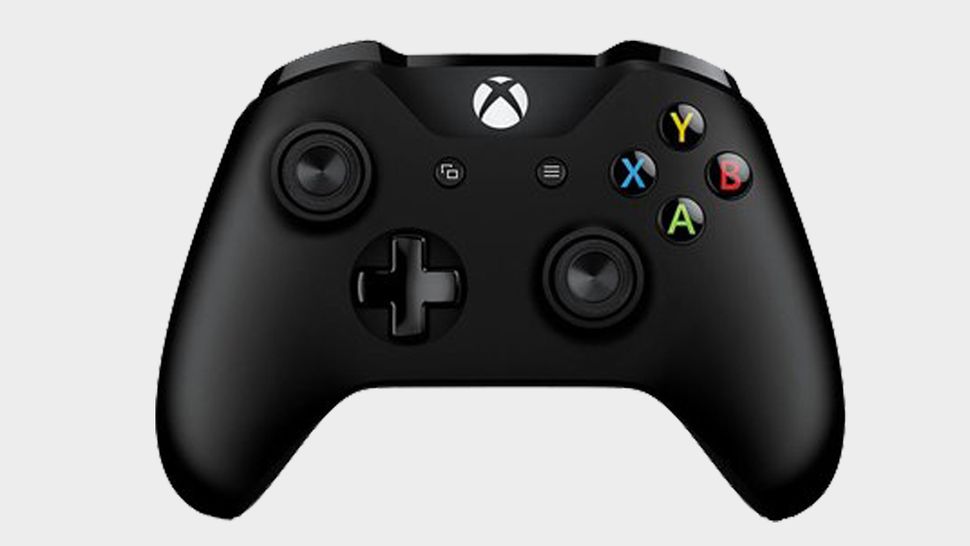 Image 2 of 3
Image 3 of 3
A huge step up from the solid but flawed 360 controller, the Xbox One Wireless gamepad feels like its pulled all the best elements from its predecessor and fixed a number of issues (particularly that d-pad). No matter whether you need it for co-op or as a replacement to your old handset, getting a spare Xbox One controller is always a good idea.
While the Elite is undeniably a better gamepad overall, it also retails for a lot more cash. As a result, the default Xbox One wireless controller takes our top spot here.
That said, default doesn't need to mean generic and bland - you can get the Xbox One pad in a staggering variety of colors or with a number of skins, branded or otherwise. There are even a bunch of aftermarket modding options, from replacement sticks and buttons to stickers you can use for re-skinning it without actually tampering with the chassis.
For more options, be sure to visit our guide to cheap Xbox One controllers.
Image 1 of 3
Image 2 of 3
Image 3 of 3
If you want precision and exceptionally high build-quality, you want the Xbox One Elite Wireless Controller Series 2. With programmable buttons, back paddles, and thumbsticks that can be swapped for performance-targeted alternatives, this is one hell of a tricked-out handset. It's also an improvement on the original Elite in almost every way.
This superb device builds on all the excellent qualities of the standard Xbox One wireless controller (namely the excellent d-pad and responsive shoulder buttons) while adding a huge amount of customization options and additional features along the way. The clicky rear paddles are fantastic, a great way to rebind controls that normally live on the d-pad to a spot you can reach without having to lift off the analog sticks, and being able to swap the function of literally every button means you can tailor the Elite to suit your personal play style. It looks, feels, and plays like a truly premium controller, and even tops our roundup of the best controllers for PC gaming.
Read more: Xbox Elite Wireless Controller Series 2 review
Of all the accessories you can get for Xbox One, a Play and Charge Kit is probably the most essential. This gives your wireless controller a rechargeable battery pack, and that's so much more cost-effective than shelling out on AAs.
Aside from swapping out discs, fumbling around for batteries might be the most aggravating part of playing modern console games; the opportunity to never have to do it again is almost too good to pass up. Pop in the Play and Charge Kit and you'll never have to so much as open the battery compartment again. Any time the pack needs charging, just plug in a micro-USB and keep shooting zombies in the head.
Image 1 of 3
Image 2 of 3
Image 3 of 3
If you fancy a pro controller and are open to the idea of buying from third-party manufacturers, Razer's Wolverine Ultimate is a very respectable choice. It's a high-quality handset that's decked out with a lot of cool features. Additionally, it's a bit more versatile than Microsoft's Elite Series 2.
Besides interchangeable thumbsticks and d-pads, the Wolverine Ultimate also throws in four extra back buttons and two bonus shoulder buttons so you never have to take your thumbs off the sticks. That's a huge advantage in shooters like Call of Duty: Warzone - you can respond a few milliseconds faster than your opponent.
Meanwhile, eye-catching Razer Chroma lighting helps it stand out even more. The onboard media controllers are a nice touch as well.
Gaming headsets
Image 1 of 3
Image 2 of 3
Image 3 of 3
Want the very best Xbox One headset? You want the SteelSeries Arctis 9X. Specially engineered to run wirelessly on the console, it offers superb audio to go with its very respectable battery-life. Because of that trademark SteelSeries headband, this is also a headset you can use for hours without getting uncomfortable - it's fairly light at 1.2lbs / 372g.
As for the mic, it's an excellent piece of kit with good noise-cancelling and the option to retract if it's not in use. Although you can't remove the mic entirely, being able to retract it almost out of sight is handy if you want to use the Arctis 9X for music or podcasts on the go (you can connect to phones or tablets via Bluetooth or a 3.5mm wire).
Overall, then? This is a great choice if you're looking for a high-quality gaming headset for Xbox One.
Read more: SteelSeries Arctis 9X review
Image 1 of 3
Image 2 of 3
Image 3 of 3
Dedicated gaming headsets can completely transform your experience; not only are they more immersive, they also give a tactical advantage through the magic of surround sound. This headset has been near the top of our 'best headsets' list for quite some time, and the reason is simple; it's truly excellent. The Kraken Tournament Edition is one of the best Xbox One-specific headsets around, a comfortable, quality pair of cans crafted to endure even your most rage-filled tantrums in the wake of a crushing last second Apex Legends loss.
A noticeable upgrade from the original Kraken, the latest version is louder and delivers clearer sound than ever before. While it might not compete with high-end studio headphones that cost hundreds (or thousands) more, it's still a very robust and extremely comfortable headset that's a pleasure to game with.
Read more: Razer Kraken Tournament Edition review
Image 1 of 3
Image 2 of 3
Image 3 of 3
If you're looking for a cheaper headset that still does the business, consider Corsair's HS35. It's a thoughtfully-designed pair of cans that is both comfortable and impressive in terms of its audio. It looks good, too.
Alright, so the audio won't win awards. But it could easily give most mid-range headsets a run for their money at a fraction of the price. The mic is detachable as well, which is a real bonus if you want to use the HS35 outside of gaming. Fitted with memory foam ear-cups and a comy headband, it's also something you could use for hours without becoming uncomfortable.
Read more: Corsair HS35 review
Hard drives
Image 1 of 3
Image 2 of 3
Image 3 of 3
While there may be a good amount of memory on an Xbox One, it'll run out sooner than you think. This is why an external hard drive is a must. Our pick here - WD's 4TB My Passport Portable - will sort all of your storage problems. In
Gaming's hunger for storage is growing at a frightening pace, pushing up to 100GB or beyond for the latest triple-A titles. And that voraciousness only grows when you factor in digital add-ons and DLC, not to mention the huge number of patches and updates that modern games all require. Finding space to fit more than a handful of games on the included drive in your Xbox One is becoming more and more of a chore, so grab a huge 4TB drive and put your storage anxieties to bed.
Image 1 of 3
Image 2 of 3
Image 3 of 3
This flashy little number from Toshiba is a great choice if you'd like to save a bit of cash; it's handsome, doesn't require an additional power source, and will plug straight into the Xbox One's USB port. And even though you're not getting masses of memory, it's enough to supplement your console.
More importantly, the Canvio Advance has a read and write speed to match the best HDDs on the market. Crucially, it's often available at or below $50 / £50 - an absolute steal for what you're getting.