The Last of Us HBO adaptation hasn't shied away from including several nods to its source material so far. Episode 6 was no different, as it even brought in some key aspects from the Naughty Dog sequel The Last of Us Part 2.
Of course, we'll be getting into The Last of Us episode 6 spoilers from here on out, as well as some very slight Part 2 details as well. If you're not up to date on either of these, proceed with caution.
In the latest episode of The Last of Us, Joel (Pedro Pascal) and Ellie (Bella Ramsey) headed to Jackson, Wyoming to find Joel's brother Tommy (Gabriel Luna). However, the settlement they found was actually much more reminiscent of Jackson in Part 2, rather than the first game. There were also several Easter eggs fans of the games will have noticed, including the introduction of Shimmer and a potential glimpse at Dina, a very important character in Part 2.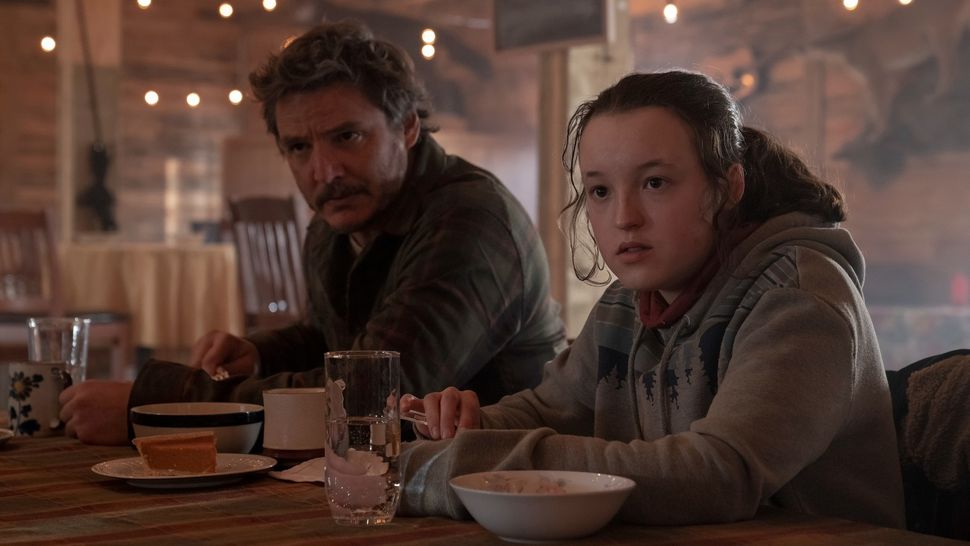 Speaking about bringing these elements forward, ahead of The Last of Us season 2, show director Jasmila Žbanić explained the inclusion was very organic. "I didn't really talk about it, because for me it was very natural," she told Variety (opens in new tab). "What we talked a lot about was that I survived the war in Sarajevo in the '90s. I think for Craig and Neil, it was interesting that I was kind of living in a place which was like Jackson in a way, because we were surrounded by the Serbian army, we were constantly bombarded. We had to be on alert, we had to survive, we had to learn how to live without anything, without civilization. There was no electricity, no food, nothing. But we managed to survive because of solidarity, and the way the city was restructured."
Žbanić added that they also played very close attention to the second game as well when making Jackson. "I was talking a lot with Neil about all the atmosphere of the city and what he had in mind, and what is also not there," the director added. "There are some elements that Craig added to the whole piece. I was also talking to a lot of gamers. I always ask, 'What do they want to see? What do you expect from the game?' They would be saying to keep these emotions and atmosphere."
For more on the latest episode, check out the major changes between 'Kin' and the game, as well as why Joel's medical condition is actually more canon than you might have realized.