Shang-Chi has a Disney Plus release date – and it's soon. The Marvel movie will finally be available to stream this November on the newly dubbed Disney Plus Day.
Shang-Chi will be available to stream on Disney Plus from Friday, November 12 at no additional cost – there's no Premier Access charge to worry about.
The movie was originally thought to be released on Disney Plus after 45 days in cinemas, which would have placed it around October 18. Of course, that date never transpired, with Disney instead linking Shang Chi's Disney Plus release to the upcoming Disney Plus Day event, which will also see Jungle Cruise released on the service at no extra cost.
The Disney Plus Day event will also feature premieres from Disney's other entertainment-related corners, including a new special celebrating the Marvel Cinematic Universe "with an exciting look toward the future."
Beyond Marvel, Disney Plus Day will include a special celebrating Boba Fett's origins (who first appeared in the original Star Wars Holiday Special), the debut of Home Alon sequel Home Sweet Home Alone, and an animated short from The Simpsons that "pays tribute" to the other big brands of Disney Plus. Really, though, the most exciting part is still the Shang-Chi Disney Plus release date.
"The inaugural Disney Plus Day will be a grand-scale celebration of our subscribers across the entire company," Disney CEO Bob Chapek said in a press release. "This day of appreciation brings to life our mission to entertain, inform, and inspire fans and families around the globe through the power of unparalleled storytelling, and will become an annual tentpole event to be amplified across our global businesses."
If you've already watched Shang-Chi in theaters, then you can check out our explainers on the Shang-Chi post-credits scenes, the Shang-Chi ending, and the Shang-Chi cameos – then see how much more you pick up when you watch the whole thing again from the comfort of your home on Disney Plus.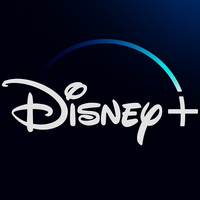 Disney Plus (standard month) | $1.99 for first month, (then $7.99p/m)
Shang-Chi has finally arrived on Disney Plus, and all you need to watch it is a standard membership. Because the cost has been reduced to $1.99 / £1.99 for new subscribers' first month (so long as you sign up before November 14, anyway) you can catch up on the latest Marvel hero for less than the cost of a good coffee.