Hollow Knight Silksong is a long time coming. What started out as a modest DLC project for Team Cherry's debut venture of 2017 has since grown into a fully-blown sequel that fans of the original cannot wait to get their hands on. First officially unveiled on Valentine's Day four years ago, love is definitely in the air for this one – another gorgeous 2D action RPG that's set to once more blend masterful platforming with uber-punishing Soulslike combat and tight Metroidvania map crawling.
Filling the nimble shoes of new character Hornet deep within never-before-seen parts of Hollow Knight's world, expect more beautiful locations, more death-defying adventures, and more bloodthirsty enemies this time around – not least Steel Assassin Sharpe, whose killer animations have already been teased in trailers and developer diaries to this point.
The most obvious catch among all of this excitement and anticipation? Hollow Knight Silksong is still without a concrete release date.
Plumb the depths
EVERYTHING WE KNOW
Much to the chagrin of would-be players like myself. I was so sure we'd get something solid during last year's E3 season too, but it wasn't to be. After skipping Geoff Keighly's Summer Game Fest (despite some friendly red herring banter between the presenter and Team Cherry's PR team a few days prior to the event), Silksong did strut its stuff during the Xbox and Bethesda Games showcase the following week. There, we were treated to a blistering 70-odd seconds of footage, with Hornet sprinting, slashing, and scaling the crumbling walls of a fresh but familiar haunted world, battling huge monster bosses, and executing a number of neat-looking special abilities at lightning speed.
And then, just as the title appeared at the trailer's very end… nothing. Absolutely nothing on the release date front. Not even a pithy "2023" or anything as vague. Just a black screen and onto the next game. I can't even remember what the next game was, to be honest, because I was proper gutted by that point. Don't get me wrong, I'm a firm believer in studios taking their time to deliver the best product possible – but that doesn't mean we can't be disappointed when our most anticipated titles spend longer in the development oven than we'd hoped.
The saving grace of Silksong's non-release date-reveal at the Xbox and Bethesda showcase came when Xbox's head of creator experience, Sarah Bond, said all of the games shown during the event would be playable in some form over the next year – a statement reiterated by the official Xbox Twitter account shortly afterwards. Going by this, Silksong should appear at some point in the first half of this year, then, which is great news assuming it happens.
In any event, the longer Silksong goes without committing to a date, or showing off new footage, or teasing new information, the faster the hype train goes. Last summer, the first Hollow Knight game's concurrent player number hit an all-time high, suggesting that intrigue in this universe is as big as it's ever been. Given the fact that Silksong's Hornet protagonist was originally planned as a DLC-gated second playable character in the first game – funded as a stretch goal in Hollow Knight's successful Kickstarter campaign way back – the fact that Team Cherry's sequel is commanding so much attention now is quite remarkable. That is, of course, testament to how wonderful the first game is – easily one of the best Metroidvania games of all-time – making number two a shoe-in among the most anticipated games for 2023.
Whether or not Hollow Knight Silksong hits its predicted Q1/Q2 release window, as per last year's E3 showing, remains to be seen. But we still expect it at some point in 2023. We think. We hope. (We pray.)
---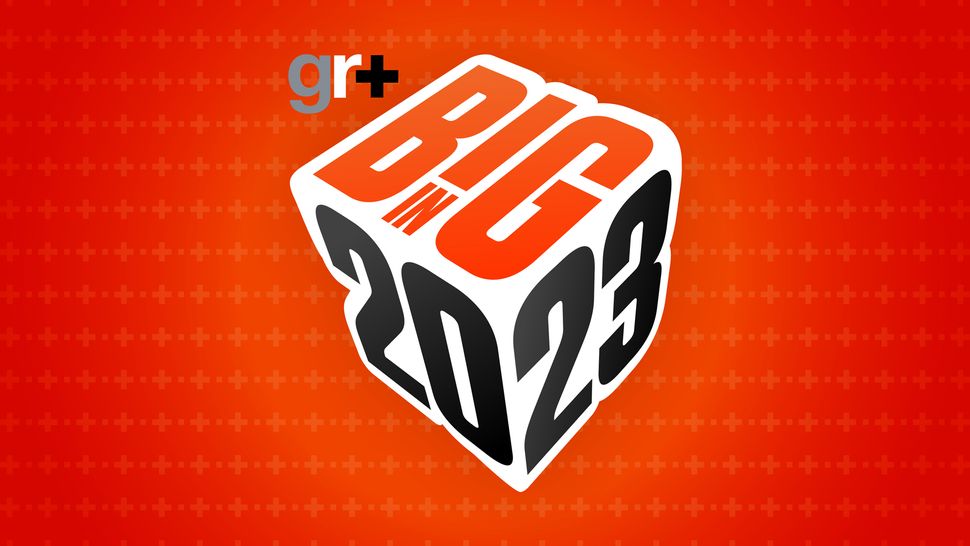 All throughout January, GamesRadar+ is exploring the biggest games of the new year with exclusive interviews, hands-on impressions, and in-depth editorials. For more, be sure to follow along with Big in 2023.