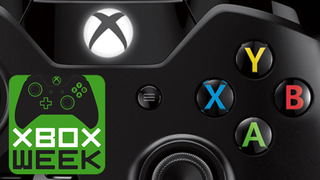 The Essentials
Updated every month in our magazine, the Essentials list is our constantly-evolving rundown of the best Xbox One has to offer. Opinions change over time, so we don't include scores - our team of experts has fought and very nearly died (it was all settled out of court) to wedge their favourites into this list. Enjoy the spoils of war.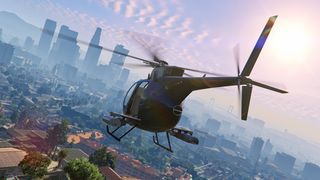 Grand Theft Auto V
Gaming's biggest blockbuster deserves its place at the head of the list. What was already an excellent, brutal and beautiful open-world game is made even more so on Xbox One with a visual tidy-up, a glut of new content and the addition of first-person pedestrian-beating.

With the addition of online Heists to make its online componenteven more enticing, Rockstar edges closer to making a game world so vast and varied that you could start to do away with anything else. Which, come to think of it, was probably the plan all along.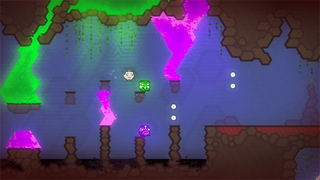 Kalimba
Press Play's been making Microsoft-exclusive projects for a while, and this is their high point. Steer two totem-pole stumps through a dastardly platforming gauntlet in the puzzler that'll tie your fingers up like Flumps.

Precise, taxing and faintly adorable, it's the One's secret platforming weapon. Got a sneering Nintendo fan coming over? Show them this thing and their happy, colourful brains will be blown into rainbow chunks.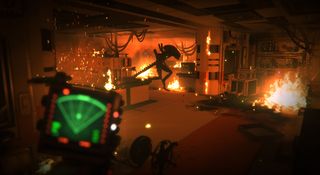 Alien: Isolation
Pop a Valium and buy some brown trousers, because this tense masterpiece will trick you into thinking you're safe. You're never safe, primarily because Creative Assembly's managed to create the most effective gaming slasher villain of all time.

You'll know they've got you when you're cowering in a space-box for twenty minutes, just because you heard a vent open as you went past, sprayed precious fire at thin air and ran for the nearest corner.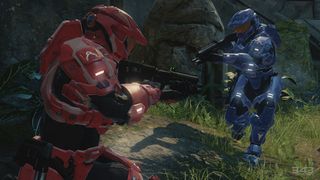 Halo: The Master Chief Collection
*braces for complaints* Yes, we are well aware of the problems that plagued this particular entry, but now that it works, there's no doubting the craftsmanship here. Bungie's genius meets 343's love in a package that truly does justice to an industry-shaking legacy.

Buffed-up, revarnished and back in the shop window, it leaves us to wonder if it always looked so lovely. And you know what, it more or less did.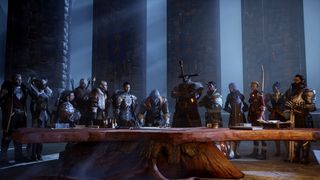 Dragon Age: Inquisition
Enormous, handsome and in love with the subtleties of world design, storytelling and combat, Bioware's many years toil on its particular brand sexy world's-end combat fantasies has paid off with the developer's best game yet.

Thedas is magnificently beautiful and populated by some of the most likable characters the medium has to offer - proven by ex-OXM writer Kate's near nervous breakdown when one of them rejected her advances. The best RPG on Xbox One so far.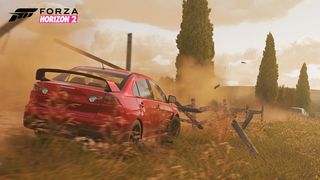 Forza Horizon 2
Arcadified Forza fun for those that can't tell their exhaust from their elbow, this is part open-world game, part racer and, with its focus on lines, trick, points and very irritating men in sunglasses, part skating game.

It's also reason alone for new-gen's existence - dynamic, world-altering weather and the Southern European setting outstrip everything that's come before. Tearing up the Mediterranean brings a tear to our eye.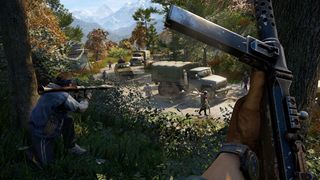 Far Cry 4
It's like a zoo, but with explosives and guns and dictators and gyrocopters and homicidal tapirs. Oh, we forgot some stuff: and wingsuits and revolution and mountain climbing and psychedelic experiences and swearing.

Ubisoft might not have reinvented the series for a fourth time, but it does mean they've had time to refine what they had - this is top-notch open-world shooting.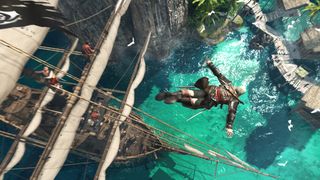 Assassin's Creed IV: Black Flag
Forget its landlubber siblings: this pirate-'em-up proves the parkour's better down where it's wetter. Transplanting the series' cramped action-stealth to the wide-open Caribbean was a masterstroke - if you got tired of the haystack-kill man-haystack rhythm, you could jump behind the wheel of the Jackdaw and literally go searching for buried treasure.

Semi-sequel Rogue might prove that the formula doesn't quite have (sea)legs, but as a one-off, it was a welcome holiday for the series.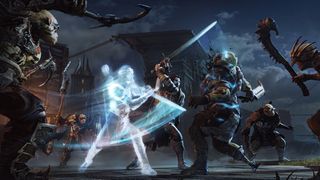 Middle-earth: Shadow of Mordor
It's faintly ridiculous that a blatant Assassin's Arkham clone could change the face of gaming, but Mordor's Nemesis system might do just that. In among the stabbing and magic and grumpiness, every Orc NPC can become a captain, a warchief and a fully fledged nemesis - until you shank the life out of them, or pump mind-controlling ghost vapour into their green brain, that is.

It's one in the eye for dull game storytelling, and a line in the sand for player-driven roleplaying. If we don't see it copied a hundred more times in the next couple of years, we'll eat our leather gauntlets.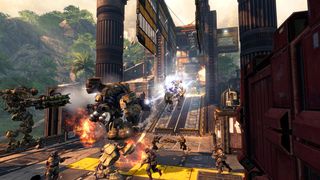 Titanfall
The team that brought you Call of Duty 4 takes online multiplayer a large step forwards - and upwards - with roof-clearing mechs. It might not have had the seismic impact Respawn will have hoped for, but it remains the only true reinvention of the FPS on new-gen.

The feeling of switching from fleet-footed foot soldier to man-stomping dreadnought is still absolutely thrilling - not to mention a tactical marvel.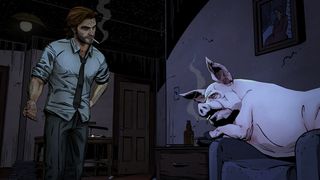 The Wolf Among Us
We've got a sneaking suspicion that Tales from the Borderlands will supplant this soon, but their noir crime fantasy is truly great work. TellTale's storytelling magic brings Bill Willingham's dark Fables - of fairytale heroes and villains struggling to adapt to the real world - to glorious life.

A rich, stylised world and some marvellously two-faced characters make for something truly different amongst legions of shooters and magic-ers and racers.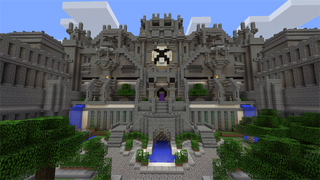 Minecraft
This is stupid. We don't really need to tell you what this is, because even if you didn't know, every child in the world could tell you, like a huge swarm of snotty billboards.

Fine. Want to go hiking? Explore the depths of hell? Recreate Buckingham Palace? Go ahead - all possibilities are open to you (as long as you have as much time as a schoolkid, or a professional YouTuber).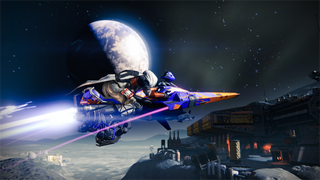 Destiny
Destiny is many things to many people. A PVE shooter that rivals the best of its kind for raids. A true successor to Halo's multiplayer legacy. A game where you get to ride cool bikes and dance on cliffs. Viewed as a whole, and it has problems, but all its individual pieces are almost perfectly formed.

It's an insanely addictive MMO space shooter - and also has some of the nicest skies you'll see this side of your front door.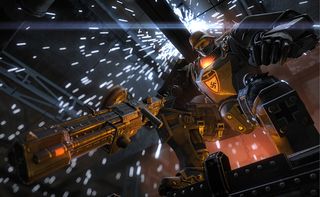 Wolfenstein: The New Order
We expected the mech-Nazis, and ultra-violence, and lovingly grotesque alternate history backing. We didn't expect the clever stealth mechanics, brilliant characters and strangely touching tale tying it all together.

Just because we want to dual-wield shotguns doesn't mean we don't also appreciate a good story. The New Order has it all.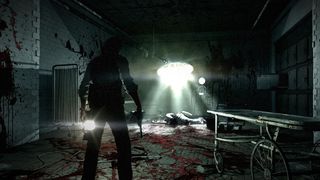 The Evil Within
Resi creator Shinji Mikami is back, and he's more unforgiving than ever. This amalgam of most of his previous work, not to mention all the other people's work who copied from him, is a bewildering trip down nightmare avenue.

This is gory, terrifying and wholly worthy of its legacy, from the birth of survival horror, down to its reinvention as the quintessential action game.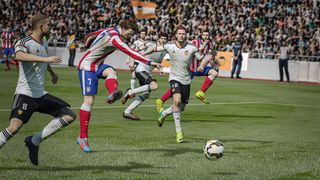 FIFA 15
From its high-gloss recreation of the beautiful game's television presentation to mproved ball control and dribbling makes this is the most exciting FIFA yet. Ultimate Team shores up lasting single player appeal, while co-op Seasons mode makes it one of the best multiplayer games going.

Get it quick - who knows when EA will make a new one?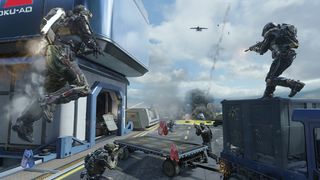 Call of Duty: Advanced Warfare
When modern warfare simply isn't enough. Jetpacks, homing grenades and other sci-fi gadgetry bring the tired template into the (mid-)21st Century, and with it a host of new possibilities.

Who knows when Activision will snap the series back to the Dark Ages or something, but for now we're more than content with an exo-suit, a few hours to kill, and a few strangers to kill in them.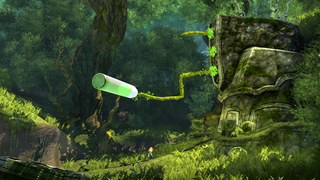 Max: The Curse of Brotherhood
Press Play's second entry on this list is another charming, intricately thought-out and sadly overlooked 2D adventure. Use the eponymous Max's giant magic marker to draw handy platforms on your way to the goal.

Or, y'know, scribble funny moustaches onto enemies' faces.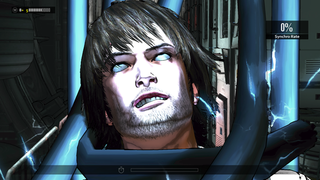 D4: Dark Dreams Don't Die
Originally touted as a Kinect-specific experience - and, to be fair, it's the only game so far that's let us physically push over an owl - this is actually a far broader take on the point 'n' click renaissance Telltale have spearheaded.

An off-kilter adventure starring a private dick who does most of his thinking on a toilet, and is haunted by a giant in a surgeon's mask, it's never short of weirdness, but has a fair share of great ideas to go with it.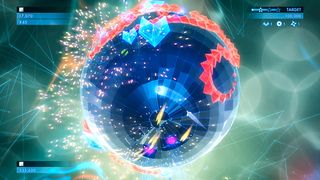 Geometry Wars 3: Dimensions
Lacks the purity of olden-times Geometry Wars, perhaps, but this is still a thrilling, retina-battering collection of high-score challenges. It's tempting to keep it on the Dashboard as something to dip in between rounds of Halo, but it only reveals its true greatness when you cast distraction aside and give it your full attention.

Three-starring each stage requires a drastically different set of tactics to the one that came before it - that's why the punitive progression system plays to this psychedelic shoot 'em up's strengths.