20. Fight Club (1999)
Region: UK
The movie: Another '90s Fincher flick that aims to disrupt what you think you know is happening on screen. Based on Chuck Palahniuk's neo-noir tome, Fight Club takes the behaviours of angry young men and spins them into a story that deviates into ever more nihilistic turns. Edward Norton's unnamed narrator meets Brad Pitt's effortlessly cool Tyler Durden on a plane, where the two become acquaintances of a sort, bonding over their desire to feel something. That need swells into a movement that unites men from all over to join them in a series of underground fight clubs.
Why it's worth a watch: The story is more relevant now perhaps than at the time of release, with its emphasis on young white men struggling to handle their future. Cinematically, this is all about the gorgeous visuals, the at-times kaleidoscopic cinematography, and of course, that mind-boggling twist. Keep your eyes peeled for the outstanding opening credits sequence that is *chef's kiss*.
19. The Big Lebowski (1998)
Region: UK

The movie: It's hard to say what's the absolute best Coen Brothers movie. Mine's a split between The Hudsucker Proxy and Fargo, but it's easier to say which film has had the bigger impact on pop culture. Responsible for a million dorm room posters, and justifying a million skipped classes in favour of chillin' out, it's got to be The Big Lebowski. A madcap caper that's brimming with terrific performances, it follows Jeffrey "The Dude' Lebowski, a slacker, bowler and White Russian aficionado as he becomes embroiled in a case of mistaken identity. To be honest, the deranged plotting doesn't really matter, this is all about the journey. Oh, and the rug. It really did tie the room together.

Why it's worth a watch: It's a breezy watch that continues, to paraphrase The Dude, to bring new shit to light with every viewing. From its endlessly quotable dialogue, lifetime best performances (John Goodman is brilliant), and whacked-out twists, there's a reason it's referred to as a modern classic.
18. Predestination (2014)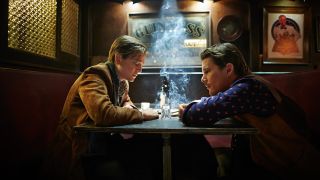 Region: UK
The movie: An underseen gem that needs to be seen, rewatched, and then rewatched several more times to be believed. From Daybreakers directors Peter and Michael Spierig, Predestination sounds, on the surface, to be a typical genre jaunt. It's far from it. Ethan Hawke plays a time-travelling agent who, while on a job to stop a criminal from blowing up the world, encounters Sarah Snook's character in a bar one night, which is where the entire first act of the movie unravels. To say more would spoil this unique adaptation of Robert Heinlein's tale All You Zombies.
Why it's worth a watch: Frankly, this has one of the most ingenious Möbius strip-inspired plots that wrangles a damn good story into the proceedings. It's unlike any other sci-fi movie that dabbles with the complexities of time travel. If you've not seen it, read nothing else about it, hunker down, and inhale this gloriously whacked-out love story.
17. Short Term 12 (2013)
Region: US
The movie: Looking back, Short Term 12 plays like a 'who's who' of upcoming acting talent. Brie Larson stars in this no-frills and gripping drama set in a care home for troubled teens alongside Lakeith Stanfield, Kaitlyn Dever, Rami Malek, and John Gallagher Jr. Larson leads the story as Grace, a young counsellor who works to connect with the kids while battling her own demons. Touching without spilling into sentimentality, it's alternately funny, heart-warming and sad.
Why it's worth a watch: Larson's a revelation - as always - and gives an understated performance, that's impressive and brave. No need for scenery-chewing when you've got skills like this. If you've never seen her outside of the MCU as Captain Marvel then you have to see her mesmerising turn in this.
16. What We Do in the Shadows (2014)
Region: US
The movie: Ever wondered what it might really be like as a vampire? Taika Waititi and Jermaine Clement's mockumentary peels back the years of ridiculous posturing to reveal an altogether more, ahem, realistic view. Forget your moping twinkly-skinned bloodsuckers. This bunch are as normal as they come. Well sort of. While paying rent is one of their biggest dilemmas, steering clear of sunlight is their chief concern which makes adapting to modern life a tad tricky.
Why it's worth a watch: There's no other film quite like What We Do in the Shadows. Horror comedies can tend to steer in a similar direction, and yet this mockumentary takes its own path, mixing up some genuine scares with gut-busting laughs. Waititi and Clement clearly had a riot riffing on the mythology while penning the script, and the cast is just dynamite bringing it to life.
15. Leave No Trace (2018)
Region: US
The movie: With a 100% rating on Rotten Tomatoes, it's no surprise that director Debra Granik's Leave No Trace is one of the best movies on Amazon Prime. Living off the grid is normal for Iraq war veteran Will (Ben Foster) and his 13-year-old daughter, Tom (Thomasin McKenzie), having cultivated a beautiful, simple lifestyle in a sprawling urban park outside of Portland, Oregon. Their idyllic existence is sent off-kilter when a tiny slip in judgement puts them on the authorities radar, who, yank them from their dwelling and provide them with housing on a Christmas tree farm.
Why it's worth a watch: Imagine Captain Fantastic without the overt quirkiness and Into the Wild without the earnestness and you're somewhere in the realm of Leave No Trace. A low-key dive into similar territory, it steers away from obvious sentimentalism and instead hones in on the relationship between a father and daughter and their shared experience living in a way that's alien to most of the world. Beautiful, tender, and shot with an eye for the small moments in life. One of the 2019's major Oscar snubs.
14. Invasion of the Bodysnatchers (1978)
Region: US
The movie: Arguably the finest take on the 'bodysnatcher' trope, its success is down to the unsettling mood that blankets this 1978 classic like the fog settling over the San Francisco bay. Donald Sutherland stars as a public health inspector who suspects something's amiss when the city's residents start acting strangely. When his friend (Brooke Adams) confides that her husband is also displaying unusual behaviour, the par dig deeper into the mystery of why citizens are acting as if, well, like their bodies have been snatched.
Why it's worth a watch: The last shot alone. Seriously, that one still is an iconic slice of terror which is enough to give you nightmares. On top of that, the rest of the supporting cast, including a young Jeff Goldblum and Alien's Veronica Cartwright, do their bit to make plants seem proper scary. Forget about Mark Wahlberg waffling to a yucca in The Happening. This is the real deal.
13. A Simple Favor (2018)
Region: US
The movie: Following up on his run of comedy successes with a thriller, Paul Feig turns to the darker side of female friendship to tell the kooky tale of a missing woman. Anna Kendrick stars as mommy vlogger Stephanie who befriends Blake Lively's mysterious Emily, an effortlessly cool parent, who drinks every afternoon and has no regrets, and then goes missing from their small, white-picket-fence town. A significant departure from Feig's usual comedic fare, A Simple Favor mashes blacker humour into a twisty, turning noir as Stephanie seeks to track down her new bestie.
Why it's worth a watch: Kendrick and Lively's chemistry is off the charts, their witty banter and flirtatious playfulness, absolutely winning. What's most exciting about A Simple Favor is Feig's willingness to venture outside of his established genre, himself flirting with boundaries to deliver a unique wedge of female-led cinema.
12. The Handmaiden (2016)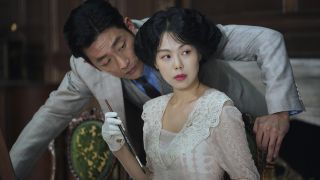 Region: UK, US
The movie: Very loosely based on the Sarah Waters novel Fingersmith, Park Chan-wook relocates the story from Victorian England to Korea under Japanese colonial rule. That is but one of the many unique choices made by Chan-wook that propels this movie from good to great, as its three parts chart the dubious plottings of a conman, the self-dubbed Count Fujiwara, who aims to marry wealthy heiress Lady Hideko then steal her riches and dump her. He can't carry out his plan alone, so Fujiwara hires a pickpocket to work as the Lady's handmaiden with the hopes the young woman will convince Hideko to wed Fujiwara.
Why it's worth a watch: So. Many. Reasons. Is it the operatic feeling of the plot? The sensuous visuals that mesmerize? You'll be at a loss for words once the credits roll. This is lavish and decadent filmmaking, with thrills galore that unravel through sublime character development. Basically, it's brilliant.
11. Whiplash (2014)
Region: UK
The movie: Of all the movies out there about music - and there's loads - Whiplash is one that doesn't sugarcoat the hardships of becoming a professional musician. Miles Teller plays jazz drummer Andrew Neiman, a kid desperate to become the top of his game. In place as the band "alternate" he pours his heart into nailing some damn tricky time signatures, all in the hopes of earning the respect of his no-nonsense conductor, Terrence Fletcher, played with fiery scorn by J.K. Simmons.
Why it's worth a watch: If you dug La La Land then you'll get a kick out of director Damien Chazelle's prior film. Whiplash doesn't have singing and dancing per se, but dang, you won't care: it reeks of heart, soul, and ambition. Simmons belittling Teller with truly stinging put-downs serves as some frankly brutal inspiration for the poor kid, but great entertainment for us.
Read more: The 30 best music movies
Continue to Page 3 for more of the best movies on Amazon Prime Video