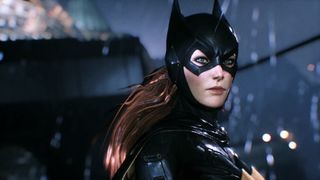 As we said in our write up, Arkham Knight's Batgirl: A Matter Of Family DLC is painfully short. However, it does add 30 new collectibles in the form of teeth, balloons, and Jack-in-the-Boxes, which you'll need to scour the oil rig theme park setting to find in order to unlock the A Blade of Memory achievement or trophy.
You can grab these items in any order, and once you complete the story elements of the DLC you can continue in free roam to collect any or all of them. Read on to Part 1 of our guide and we'll get started...
Looking for more help? We also have a complete Riddler guide and 11 tips to make your life easier in Batman: Arkham Knight.