If you don't have a Smart TV or are interested in Google Stadia (the new streaming service for gaming), these Google Chromecast deals will be right up your alley. Both versions provide access to Netflix and more at an affordable cost, and the Ultra model will even let you play games without a console when Stadia launches later in 2019. That makes it the version we'd recommend if you can spare the extra cash - it's better value for money in the long run.
Find out more
(Image credit: Google)
Google Stadia price
Want the nitty-gritty on Google's new streaming service? We've got your back.
For those who aren't familiar with Stadia, it's hot news - it upends the status quo by cutting out the need for expensive hardware with a price tag somewhere in the hundreds. By contrast, Stadia membership (which is under $10 / £10 per month) promises access to AAA games in resolutions up to 4K on everything from your tablet to PC. In fact, any device with the Stadia app or a Google Chrome browser will theoretically get you gaming if your internet's fast enough (while Stadia on mobile is limited to Google devices like the Pixel 3 right now, that's supposed to change in the long run). Just remember, you'll need these Google Chromecast deals to get it working on the small screen. You see, Stadia requires a Chromecast Ultra and the official Stadia Controller for use on TV.
No matter which version of Chromecast you decide to go for, a word of warning - you probably won't find the savings you're looking for on Amazon. That's because the Chromecast is a competitor to Amazon's Firestick, so it's unlikely to be discounted on their website. Luckily for you, we've rustled up the best bargains from everywhere else below. Because you'll be able to use most handsets with Stadia on mobile and beyond, we've also thrown in tips on getting a PS4 controller cheap and our advice for grabbing an Xbox One controller cheap.
Cheapest Google Chromecast Ultra prices
If you're looking to future-proof yourself and stream 4K content, then you need the Chromecast Ultra. This allows you to pass 4K video and audio to your TV from whatever device you want, and it's what Google demoed Stadia on during the live reveal at GDC. While Google also boasted it'd be doing 8K streaming, don't expect that for years to come - the Ultra will serve you well through this generation of games and the next.
Cheapest Google Chromecast 3 prices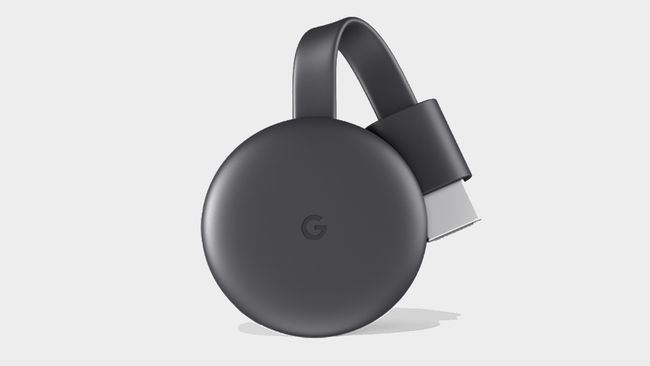 If you're looking for the standard Google Chromecast model, this one will do the job for the lowest price. While it's not a huge upgrade on the older Chromecast 2, the third-gen model does load and prep video content a little quicker. The only downside is that the Chromecast 3 doesn't do 4K and won't work for Stadia at launch.
Cheapest controller deals
Happily, Google Stadia on tablets, phones, laptops, and PC will be compatible with most controllers. That includes the PS4 DualShock 4 and Xbox One handsets, so we've got the skinny on how to get them for less right here. As soon as Stadia's own controller goes on sale, we'll include the best offers below. Watch this space!
Cheapest PS4 controller prices
Let's not forget that Stadia is compatible with all current controllers, so now might be a good opportunity to grab a fresh PS4 controller. The DualShock 4 is one of the best designed controllers of recent years, so we'd recommend playing games on this one. Google is building its own device, but that hasn't been tested yet, and kinda looks like a cheap 3rd party pad right now.
Cheapest Xbox One controller prices
If you prefer your controller to be Xbox flavored, sure, that should work with Stadia too. Here are the cheapest prices on Xbox pads, just in case you want to stock up now.
Some online stores give us a small cut if you buy something through one of our links. Read our affiliate policy for more info.