Once upon a time, playing games with friends meant inviting them over and crowding onto a sofa – now, most multiplayer gaming is done online, connecting us with both friends and strangers around the world from our desk or living room. But with thousands of online games to choose from, how do you decide what to play? Don't worry, because our countdown of the 30 best online games has you covered. 
 First, some ground rules. Entries on our list of best online games must have online connectivity as a major feature. So while, for example, Uncharted 4 offers online multiplayer, it's not a big enough chunk of the game to warrant inclusion. Secondly, the number of players can vary, but we're excluding the best MMORPGs because they've got their own, separate list. Other than that, everything is permitted, from competitive multiplayer shooters to co-op narrative games. Here are the 30 best online games you can play right now.
See also our list of best co-op games for more online fun, but working together!
30. Dead by Daylight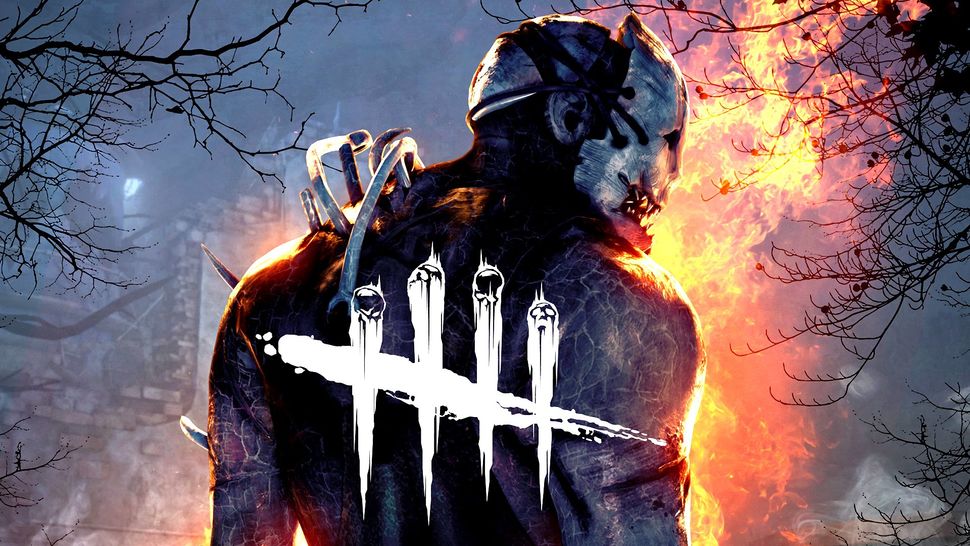 Developer: Behaviour Interactive
Format(s): PC, PS4, Xbox One, Nintendo Switch, Android, iOS 
 Back when asymmetrical multiplayer games were all the rage (remember Evolve?), a smart developer wondered: what if we recreated classic slasher films, with a team of defenseless teens and one, unstoppable killer? The result is Dead by Daylight, which is basically Friday the 13th: The Game (if, you know, that wasn't also its own game already). But where Friday the 13th focuses solely on Jason Voorhees, Dead by Daylight has a wide variety of murderers, ranging from original creations to familiar foes such as Michael Myers, Freddy Krueger, and the Jigsaw Killer. Not for the faint of heart, this one. 
29. PUBG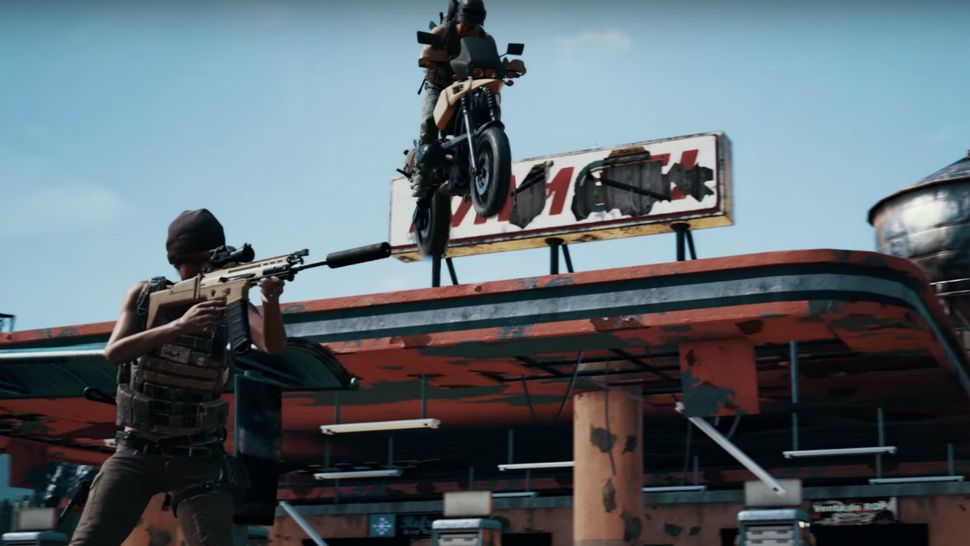 Developer: PUBG Corporation
Format(s): PC, Xbox One, PS4, iOS, Android
PlayerUnknown's Battlegrounds, or PUBG for short, helped kickstart the battle royale craze, popularizing some of its most foundational rules such as the shrinking safe zone, large map, and 100-player setup. While other battle royale games have gone for a cartoonish aesthetic, PUBG remains grounded in realism (or at least as realistic as a 100-person deathmatch with exploding cars and sometimes-wonky physics can be). Expect bullet drop and one-shot kills. 
28. Tetris 99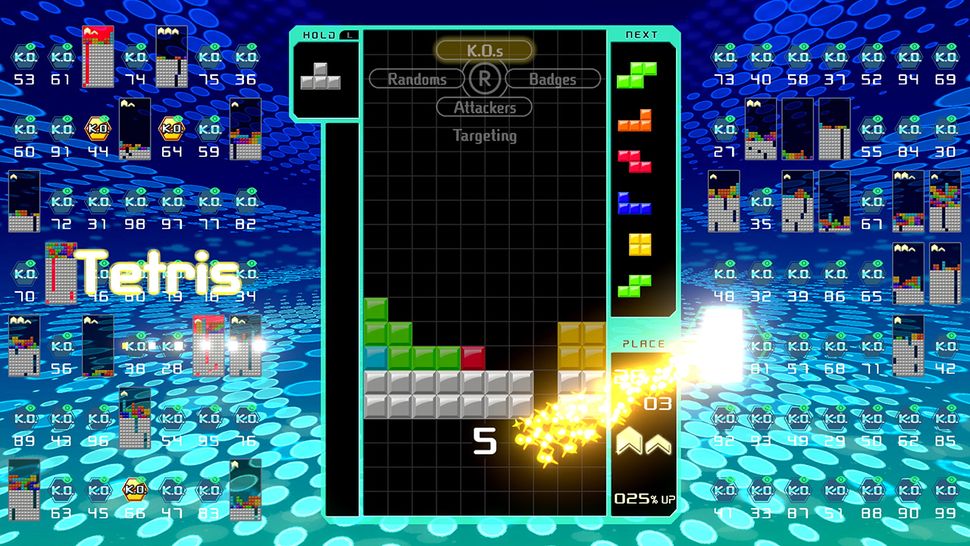 Developer: Arika
Format(s): Nintendo Switch
What in the name of all that tessellates is a free-to-play Tetris game doing on this list? You may well ask that – but if you do, you almost certainly haven't played Tetris 99, one of the most tense, frantic multiplayer games of recent years. The concept is genius: it's basically Tetris Battle Royale, and every two lines you clear are sent to one of your 99 competitors, either at random, to those closest to death, to players currently attacking you or to those nearest to victory. It's a completely original take on a game that first debuted nearly 40 years ago, and it's free if you buy a Nintendo Online pass (which you should definitely do, if only to play the other Switch games on this list).
27. Red Dead Online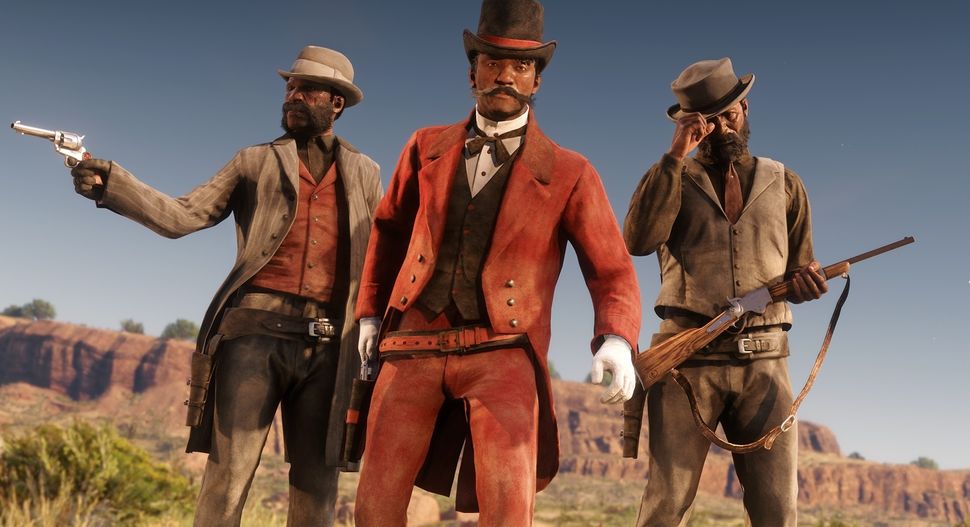 Developer: Rockstar Games
Format(s): PS4, Xbox One, PC, Stadia
Red Dead Redemption 2 is a masterpiece. Its multiplayer portion, Red Dead Online, hasn't quite captured the same audience as its Grand Theft Auto 5 equivalent (see number 18), but it's still a hootin', hollerin' good time. You can do everything you can in the expansive singleplayer campaign, such as hunting, holding up stagecoaches and getting a shave in the back of a saloon, but multiplayer brings with it unique activities. There's a fully-fledged story to play through, pop-up events, races and team-based competitive showdowns. Round up some friends and gallop in. 
26. Counter-Strike: Global Offensive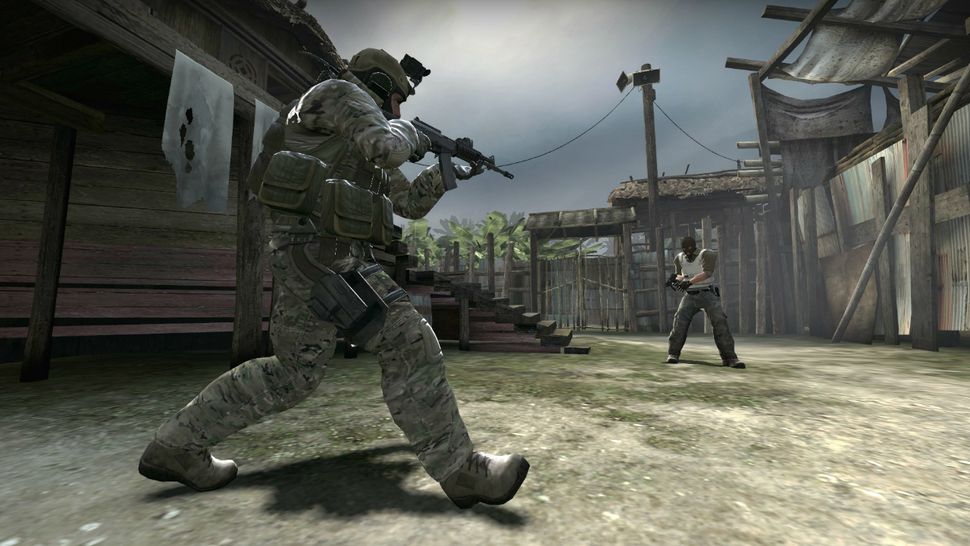 Developer: Valve, Hidden Path Entertainment
Format(s): PC, Xbox One, Xbox 360, PS3
There's a reason Counter-Strike has stuck around for as long as it has. A fast and hyper-lethal portrayal of modern military engagements, Counter-Strike: Global Offensive (or just CS:GO for short) is all about being quick on the draw and an even quicker thinker. Tactics and teamwork will win the day here, as you set forth to eliminate other players or engage in more objective-focused modes such as disarming a bomb.
25. Overcooked 2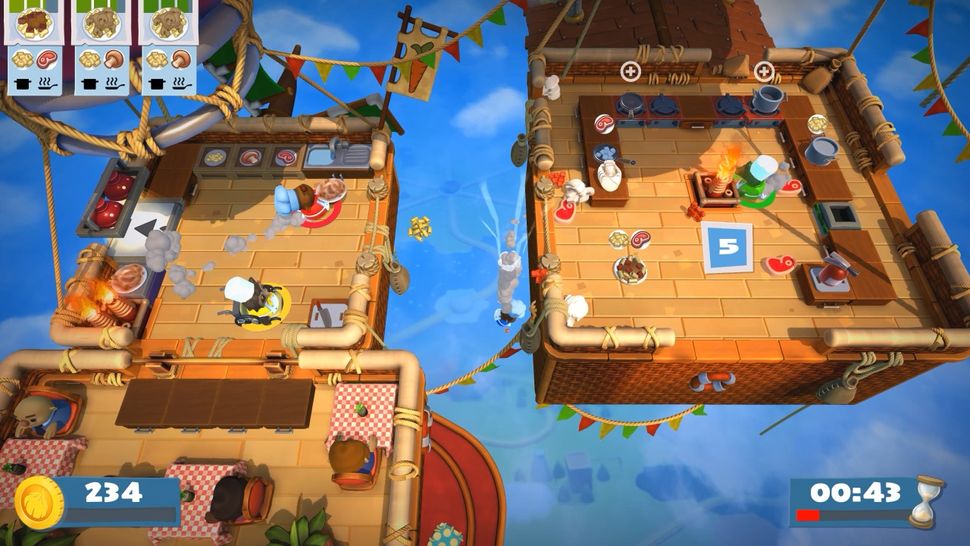 Developer: Ghost Town Games
Format(s): PC, PS4, Xbox One, Nintendo Switch
How much do you value your friends? That's the question you need to ask yourself before you fire up Overcooked 2, because this game will absolutely test the limits of your camaraderie. As in the first game, you and several other players take on the role of chef in some of the least plausible kitchens ever concocted. Think you can cook on an iceberg? How about while speeding down the highway? You'll need to be fast, accurate, and coordinated with your teammates to make your customers happy, so try not to lose your head.
24. Diablo 3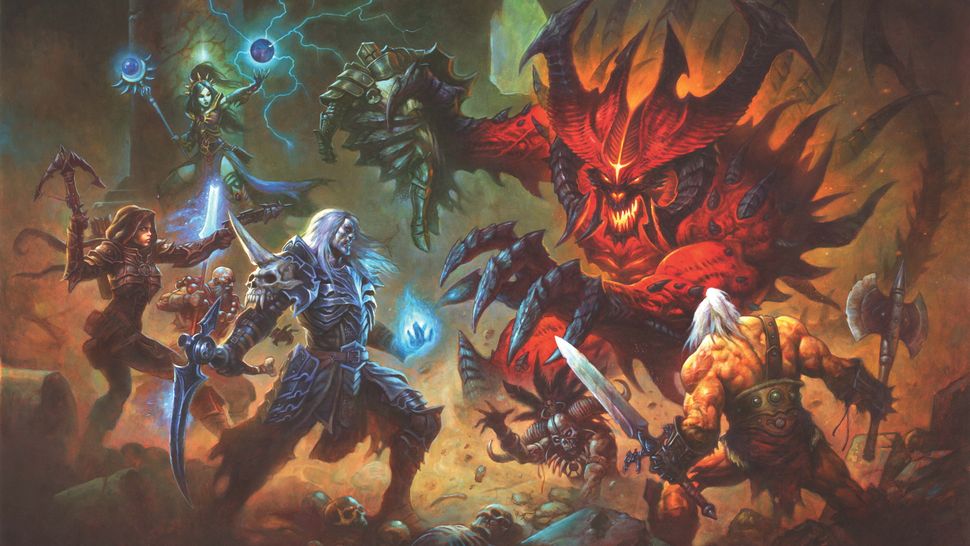 Developer: Blizzard
Format(s): PC, Xbox One, PS4, Nintendo Switch
So many games, from Torchlight to Path of Exile, owe their existence to the Diablo series, and the grandfather of the hack-and-slash genre is still very much alive and kicking. Diablo 3 is eight years old, but its crunchy, flashy combat still feels as responsive as anything else we've played. It's addictive in singleplayer, but even better when you play in a party of online adventurers with complementary skills. Each player gets their own loot drops so you don't have to fight over legendary items, but you can share everything you pick up between your friends, which makes it easier than ever to build up screen-wiping builds. Its seven classes offer completely new mechanics to master, and it's worth playing through the campaign with every one of them. Just make sure you bump up the difficulty from what you'd use solo, because you and your crew will soon be tearing through demons at a frightening pace.
23. FIFA 20
Developer: Electronic Arts
Format(s): PC, PS4, Xbox One, Nintendo Switch
FIFA 20 might not have changed all that much since FIFA 19, but EA's yearly football/soccer sim is still top dog on the pitch. Ultimate Team, still the main draw for many fans, is improved and made slightly less seedy by the addition of Seasons, whereby every activity you complete scores XP towards tangible rewards. The big new signing is Volta, a FIFA Street-style arcade mode on tight pitches. Stepovers and fancy flicks abound to let you embarrass your online opponent, and it's a refreshing break from the usual 11v11 fare. Whether you're playing against a friend online or internet random, scoring a last-minute winner in FIFA remains one of the best feelings in competitive gaming. 
22. Portal 2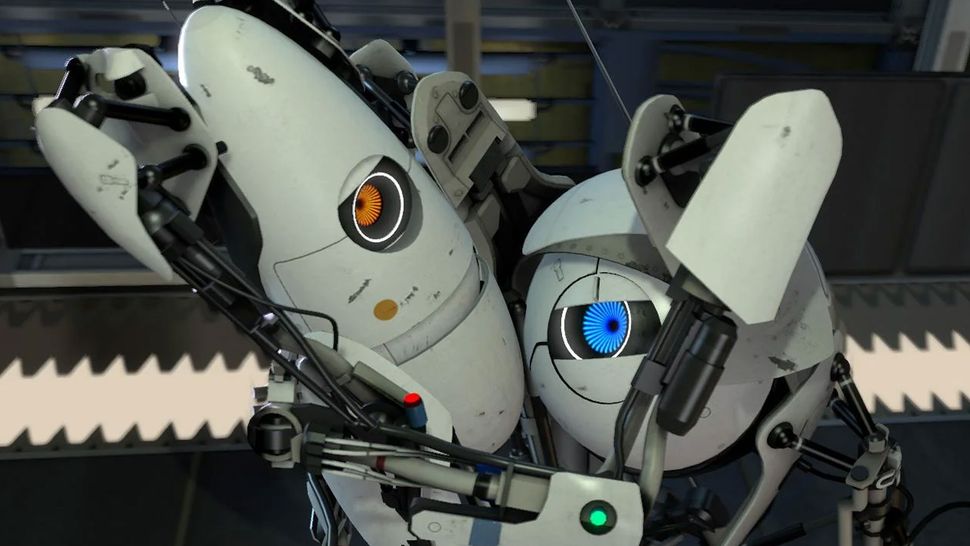 Developer: Valve
Format(s): PC
If Portal was the perfect bitesize puzzle game, Portal 2 is the full, delicious meal. In online co-op, you and a friend solve mind-bending puzzles using portals while chuckling along to narration from GLaDOS, the eternal Portal frenemy. Having four portals between you means Valve had to make the challenges harder than usual, and trust us, they're tricky. You'll really have to rack your brains and coordinate timings as you hit switches, leap off edges, and bounce off brightly-coloured strips of gel. The game is split into themed areas, each flipping the formula in a fresh way. It's a marvel of a co-op game, and works perfectly online
21. Hunt: Showdown
Developer: Crytek
Format(s): PC, Xbox One (TBD)
It's hard to make horror work when there's more than one player experiencing the scares, but Hunt: Showdown excels at it. You and a partner trek across a large map (think 'big enough to get lost in' but not 'battle royale game big'), hunting eldritch demons and otherworldly horrors while four other duos do the same. These folks aren't likely to be interested in cooperation, which means along with all the creeps and creatures in your path, you need to be on the lookout for other humans. Tension is high thanks to a permadeath system, and setting the game in the 19th century means purposefully-clunky (and therefore stressful) gunplay. Hunt is an early access title so things can be a bit rough at times, but there's really nothing else quite like it.
 Turn to page three for the rest of our best online games...