Sequels should be bigger, better, and (ideally) build on everything that made the original successful. More often than not though, most second outings don't manage this with many turning into franchise flops. But we're not here to mention the box-office bombs, or those infected with sequelitis. It's time for the crème of the (second) crème; a look at those movies that are proud to say 'first = worst' and show up those that came before it. Here are the 25 sequels better than the original and, no, you've not got déjà vu: this list is a sequel to the original list. Talk about meta.
25. Kill Bill Vol. 2 (2004)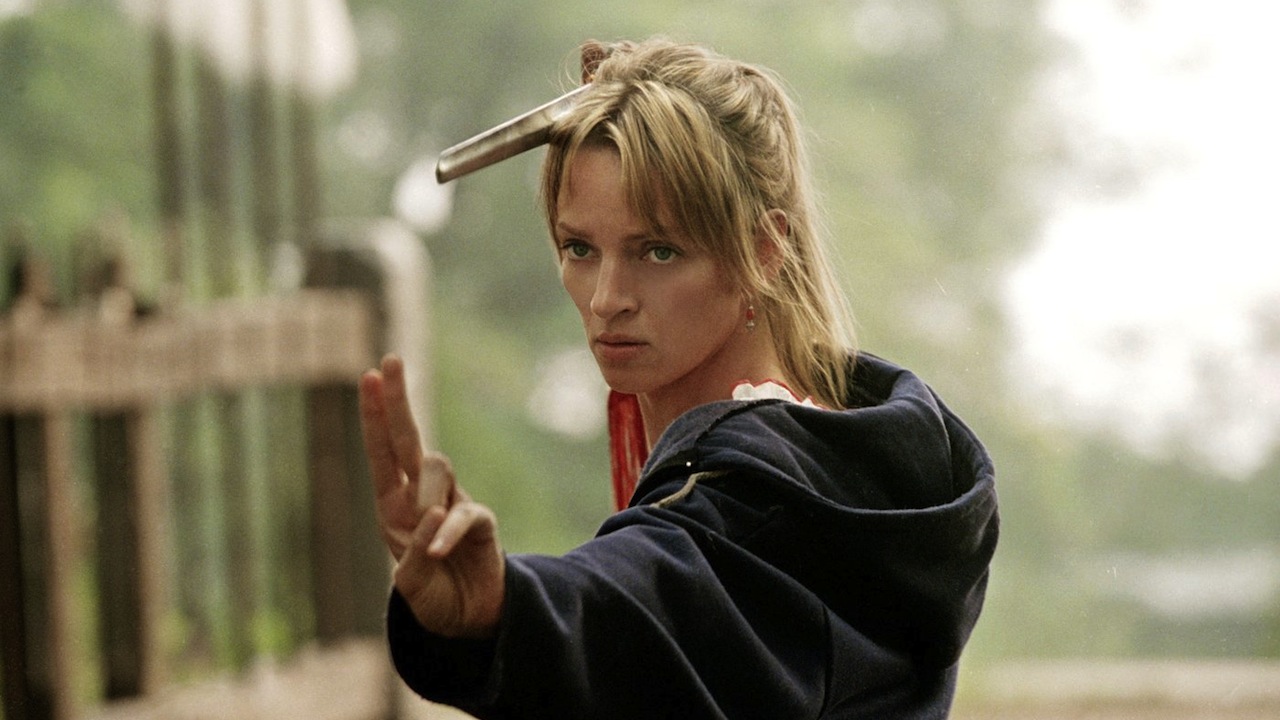 The movie: The Bride goes all-out to avenge her terrible, terrible wedding day by murdering everybody and anybody involved with it. That involves taking apart every assassin responsible, including her ex-colleagues Budd and Elle, as well as her ex-lover Bill. As you do.
Why it's better than the original: Not technically seen as a sequel, the conclusion to the Bride's tale of revenge grabs at the heartstrings before pounding them into submission with more killer fight scenes than you can shake a katana at.
24. 28 Weeks Later (2007)
The movie: Things go doubly kaput in the zombie sequel as Danny Boyle cranks up the terror. The Americans swoop in to save the day and things go spectacularly wrong. Team America this ain't.
Why it's better than the original: Sequels don't often deal with escalation in a sensible fashion. Danny Boyle's zombie epic, though, is just as exhausting and terrifying as the original.
23. Superman II (1980)
The movie: Superman wants a normal life with the lovely Lois Lane so strips himself of his powers. Inevitably, Earth gets threatened by a bunch of outlaw Kryptonians, including the iconic General Zod, until - guess who - does a big ol' U-Turn and saves the day.
Why it's better than the original: Yes, this is controversial but Superman II has better villains (KNEEL BEFORE ZOD), a more humanising story for Supes, and a more genuine connection between Clark and Lois.
22. Men in Black II (2002)
The movie: Agents J and K team up for another dose of silly alien action that involves K coming out of retirement to battle an extraterrestrial threat, while J tries to avoid his feelings for the waitress (played by Rosario Dawson!) getting in the way of the mission.
Why it's better than the original: Three words: Black Suits Comin'. That song sums up all that's great about a second stint with the Agents: it's goofier and it's Will Smith at the peak of his powers.
21. Harry Potter and the Prisoner of Azkaban
The movie: Harry Potter finally grows up in this threequel, with all of the magic and teen angst you'd expect from Hogwarts' finest, plus arguably the darkest entry in the franchise thanks to the debut of the Dementors and the inclusion of Sirius Black.
Why it's better than the original: Sometimes a franchise needs a new man at the helm to create a bit of magic, and that's exactly what director Alfonso Cuaron provided.
20. Lethal Weapon 2 (1989)
The movie: Unstoppable cop duo Danny Glover and Mel Gibson return to stop some bad dudes whilst looking incredibly cool in the process. It's totally '80s but also bravely deals with the apartheid in South Africa.
Why it's better than the original: There's bombs under toilets, assassin home invasions, and death by cargo container. A perfect send-off to the '80s.
19. Fast and Furious 6
The movie: A bunch of outlaws and cops, including newcomer The Rock, are brought together to take down an ex-SAS soldier hellbent on causing WW3 and it all ends with a chase on the longest runway in human history. This franchise was about street racing once. Honest.
Why it's better than the original: It's not often that a franchise takes five movies to find the perfect tone but, then again, not many movies feature miles-long runways. Fast 6 is so good it simultaneously revived and kickstarted a flagging franchise.
18. Goldfinger (1964)
The movie: Bond comes face-to-face with his toughest enemy yet: Goldfinger, a man with a love for painting people gold and employing tiny men in bowler hats. It all concludes inside Fort Knox, the place where Goldfinger is looking to break into to steal all of that sweet, sweet gold.
Why it's better than the original: This is a bit cheaty. Bond doesn't really have 'sequels' but Goldfinger is the older, better-looking brother of Dr. No, with a genuinely charismatic villain.
17. Shrek 2 (2004)
The movie: Shrek has met the love of his life… but he hasn't met the dastardly parents who aren't too keen on ogres. Think Meet the Parents but with fairytale parodies and a Gingerbread Man stealing the show and you're halfway there.
Why it's better than the original: Dreamworks finally lets loose with a cacophony of parodies, genuine laugh-out-loud moments and, as cliché as it may be, a film perfect for adults and children alike.
16. John Wick: Chapter 2 (2017)
The movie: John Wick goes a-killing after being presented with his Marker - a blood oath which requires an assassination to fulfil a contract. The quest sends him across the globe to assassinate his targets, but that only leads him into the sights of people you don't want to mess with.
Why it's better than the original: It's hard to make the original John Wick look like child's play, but the globe-trotting sequel pulls the trigger and does it in style. More guns, more deaths, more ridiculously OTT action scenes.