The upcoming Starfield Direct on June 11 promises to show off new Starfield gameplay, alongside developer interviews and behind-the-scenes "insider information". The former mention of gameplay is what everyone is understandably most excited about. After 15 minutes of Starfield footage was revealed last year, we've finally gotten to see brief glimpses of Starfield gameplay features in action, but there's so much we've yet to learn more about or get an in-depth look at. The upcoming Direct showcase promises "much, much more" of the new space-faring RPG, and so we're now in-line for a decent chunk of footage that will give us an even better idea of some of the features we can expect to play around with.
As the first new IP from Bethesda in over 25 years, Starfield is one of the biggest upcoming Xbox Series X games on the horizon, and after the launch of Redfall, this Direct will no doubt draw in a lot of attention. And with the release date set for September this year, the Direct that's set to follow the Xbox Summer Showcase feels like the last big showing we'll get ahead of launch. With a helping of developer interviews and the footage already shown so far, there's already plenty we can't wait to discover more about. While we expect Bethesda to keep some surprises in store for us to discover at launch, we've put together a list of all of the features we're hoping to get a closer look at or see in more depth during the Starfield Direct.
Space flight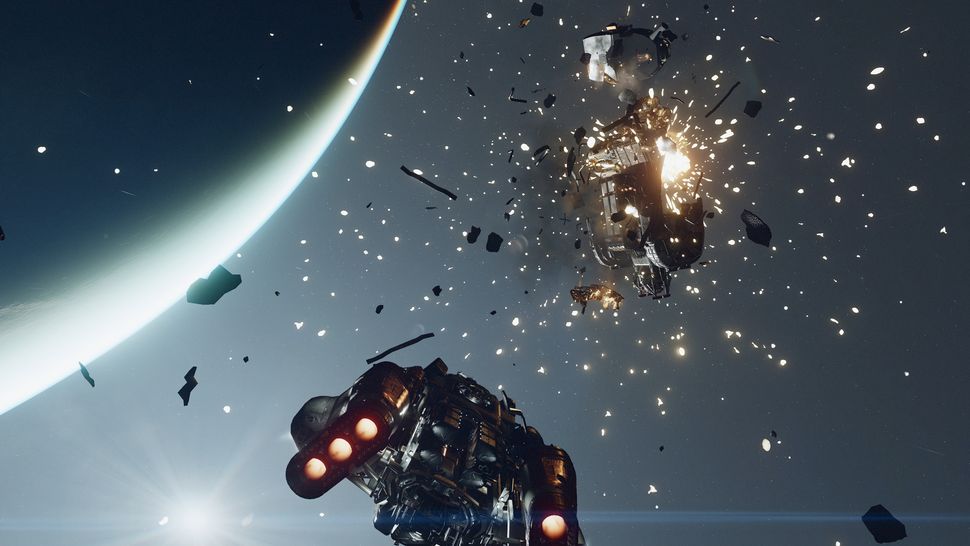 As Todd Howard touched on in the Starfield gameplay footage last year, we'll be able to pilot our very own ship and fly through the expanses of space. What's more, we'll also be able to land on different planets in the many systems at home in the universe. We've already seen some of these elements in action briefly, with footage showing the ship landing on a planet and, on another occasion, being attacked by other ships while flying among the stars. But with exploration and discovery being such a big part of Starfield's appeal, it would be great to get a closer look at a full space flight and see how we can navigate the different systems.
On board the ship
Outside of flying, we can't help but wonder what, if anything, we might be able to do within the ship itself when you're away from the flight deck. It's already been revealed that we can choose our own crew members, and we've seen how our companions can be on board with us as we exit the ship to explore a planet. Will there be the chance to kick back and have some down time on board? Will we have a dedicated place where we can get to know our companions on the ship? Here's hoping the Starfield Direct sheds more light on this aspect.
Choice and consequence
Starfield promises to be all about choice and the freedom to shape our story, but we've yet to see just how impactful our decisions will be. There has been some mention of how we'll be presented with choices in questlines, or how we'll be able to influence factions with the actions we take, but with so many games presenting the illusion of choice, it would be great to see just how our choices may branch us off on different paths or see examples of the kinds of consequences that may befall based on the approach we take. Just how will our actions affect those around us? And what kinds of choices will come our way? That remains to be seen. For me, the Starfield Direct needs to show me choice, consequences, and customization
Character traits and customization
Of course, a big part of our ability to be who we want to be in Starfield will come down to just how much we can customize our character. We've already gotten to see some options on show, with glimpses of the different options available to shape the look of our character, along with Starfield traits. While the last gameplay video revealed a quick flashes of the traits and backgrounds, we'd be all in on seeing more and just how our traits will affect our adventures down the line.
Planetary exploration
With over 100 Starfield star systems and 1,000 planets to explore, Bethesda is going in an ambitious direction in terms of scope for Starfield. After this was officially revealed by Howard during the gameplay reveal, there were many players who expressed concerns about the sizable scale and whether or not this is actually a good thing. It was highlighted during the gameplay that some planets will be resource heavy, while others will be home to life, but it would be great to see more examples of planetary exploration and more insight into Bethesda's approach when it comes to offering up so many planets to explore and land on. By giving us a heartier taste of what's in store, it may well help to alleviate some fears.
Companions
Some of the developers at Bethesda have spoken on Starfield companions in the Into the Starfield video series, and we've steadily come to learn a little more about some of the things they can do. Just like games past, we can trade items with them and they'll help us along our adventures. We also know that companions will react to what we do and make comments as we explore. But we haven't actually seen any of the companions we'll come to meet outside of Vasco the robot. The Starfield Direct could present an opportunity to introduce some of the companions and show them in action for the first time.
Romance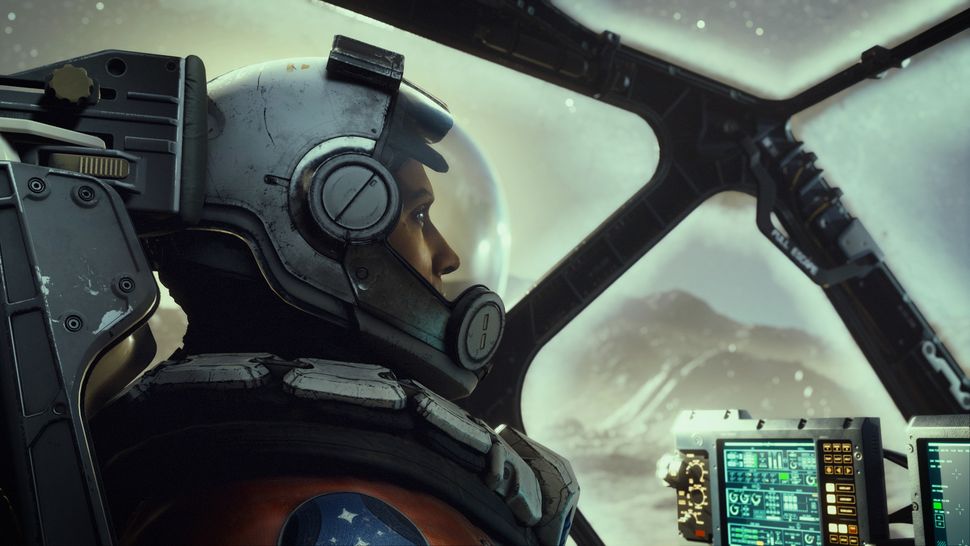 We don't really know all that much about how Starfield romances will play out, or how many romanceable NPCs there will be. While it's been said that romance in Starfield will be more "complex", and that you can temporarily upset romantic partners based on your actions, we've yet to see or learn much about this side of the upcoming adventure in any of the footage that's been shown so far. We can't help but wonder just how much more complex it actually is compared to the likes of Bethesda previous games that include romance - such as Fallout 4's companion relationships with speech checks, or Skyrim's take on married life. We'd certainly welcome some more insight into the world of romance during the Starfield Direct.
Starfield Factions
Not unlike Bethesda's other adventures, there will be several different Starfield factions that we can encounter, affiliate with, and even influence. While we know a little bit about these factions, with the likes of space pirates, a megacorp, and more, we can hardly wait to see more of them and what choices and consequences may come into play as a result of associating with them. It'll also be interesting if the factions share similarities with past Bethesda games in the way that they operate and tie into the main story.
Weapons and combat
Previously, we got to see some of the weapons we can wield in Starfield with some instances of combat shown during the last helping of gameplay. With various gun types on display, such as a pistol, shotgun, and rifle. It was also revealed that we'll be able to use a crafting system for weapons mods, but it'll be interesting to see if we get a closer look at some of the weapons we can use and how they handle in combat during enemy encounters.
Dialogue system
In the Into Starfield video series, some of the developers at Bethesda sat down to talk about some of the features in the upcoming RPG. The dialogue and persuasion system of the Starfield were talked about, with Todd Howard then more recently going to expand upon the dialogue system in a Constellation questions video. With over 250,000 lines of dialogue, Howard explains that Starfield is going back a "classic Bethesda style" for its dialogue system, where you'll be looking at who characters emote, with different responses to choose from.
While we've seen this present on screen very briefly, it would be great to see a conversation actually play out, and in turn, see how the choices we've made for our character are reflected in the responses we may have. It's also been mentioned that the companions can sometimes speak for us in certain situations, so it would be interesting to see this in practice.
---
A fan of adventures among the stars? Check out our pick of the best space games while you wait it out for Starfield to land.