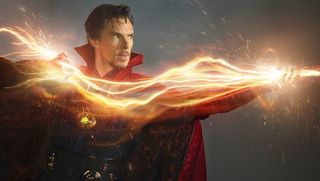 Enter Phase Three
Marvel is taking a deep breath before plunging into the third phase of its interconnected film universe, which begins this year with Captain America: Civil War and ends in 2019 with the release of Inhumans. Marvel Studios is ramping up production considerably, and by 2018 will be releasing three movies a year (technically, 2017 will get three movies, but one of them is Spider-Man, which is actually being produced by Sony Pictures in conjunction with Marvel, but… you know what, let's move on).
Anyway, all of these films, and the films of the previous two phases, have been slowly putting things into place, like moving pawns on a chessboard, until we arrive at what will likely be one of the biggest events in movie history: The Infinity War. But to get there we still have a ton of other films to watch, from new entries in surprise franchises like Guardians of the Galaxy and Ant-Man, to the debut of heroes like Captain Marvel and Black Panther. While none of this is set in stone, this roadmap gives us a good idea of every movie we can expect from Marvel Studios until 2020.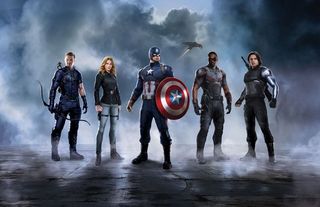 Captain America: Civil War
Release date: May 6, 2016
Captain America: Civil War picks up a year after the events of The Avengers: Age of Ultron. The government's a little worried about all of these superheroes operating without any oversight, so it institutes a program to register and regulate them. Bucky (aka Winter Soldier) finds himself caught in the middle, as Captain America and Iron Man draw battle lines in the sand over this proposed regulation. Here's everything we know about the Joe and Anthony Russo-directed film.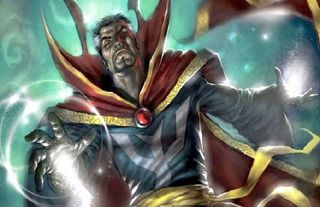 Doctor Strange
Release date: November 4, 2016
Up until now, the Marvel Cinematic Universe has played it relatively straight - well, as straight as you can get in a world inhabited by a scientist who turns into a giant green punching rage monster. But Doctor Strange, directed by Scott Derrickson (Sinister) and starring Benedict Cumberbatch, sees the Universe finally embracing the mystical, more paranormal side found in classic comics like Strange Tales. Here's everything we know about the upcoming film.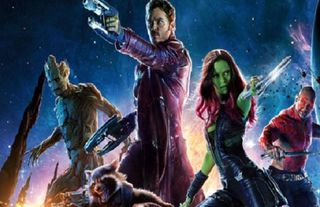 Guardians of the Galaxy Vol. 2
Release date: May 5, 2017
Director James Gunn returns to helm Guardians of the Galaxy Vol. 2, slated to hit theaters early next summer. Peter Quill, Gamora, Groot, Drax the Destroyer, and Rocket Racoon team up once again, this time on a quest to solve the mystery behind Quill's true parents - a mystery that includes Kurt Russell as a potential paternal candidate.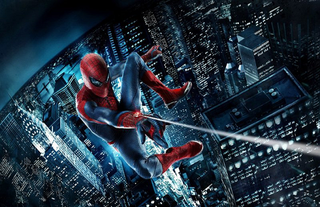 Spider-Man - July 28, 2017
Release date: July 7, 2017
Here's a strange one: Sony Pictures still owns the rights to the Spider-Man franchise, but has worked out a deal with Marvel Studios to bring the character into the MCU. So while the upcoming Spider-Man reboot (this one makes three, this time with Tom Holland doing whatever a spider can) isn't technically a part of Phase Three, he will appear in other Marvel Studios films - the first being the upcoming Captain America: Civil War. The film will be directed by Jon Watts (Cop Car).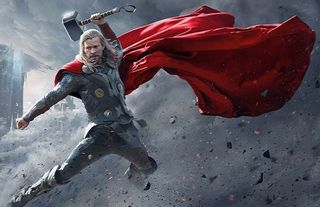 Thor: Ragnarok
Release date: November 3, 2017
The further out we get, the fewer concrete details there are of the other entries in Phase Three. We know that Mark Ruffalo is in as the Hulk (with Ragnarok potentially marking the beginning of a three-story arc); we know that Stellan Skarsgård is out. Alan Taylor won't be returning to the director's chair for Ragnarok, either, with directorial duties being handed to Taika Waititi, an up-and-coming New Zealand director responsible for the cult vampire mockumentary What We Do In the Shadows.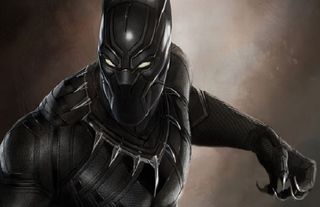 Black Panther
Release date: February 16, 2018
Black Panther (portrayed by Chadwick Boseman) will make his debut in the Marvel Cinematic Universe in this summer's Captain America: Civil War, but he'll be getting his own movie a few years later, helmed by Creed director Ryan Coogler.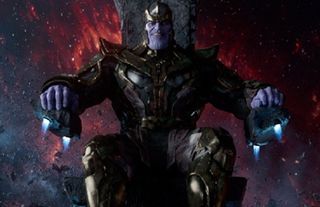 Avengers: Infinity War Part 1
Release date: May 4, 2018
This is what most of the Marvel Cinematic Universe has been building to: the war for the Infinity Stones. They're basically the Dragonballs of the Marvel universe, granting near-limitless power to whoever possesses them. They were first introduced in Captain America: The First Avenger, with the glove designed to contain them showing up in Thor. Many of the superheroes featured in Marvel's numerous film properties are going to converge in the Infinity War, which is being conceived as two films shot back-to-back by the Russo Brothers.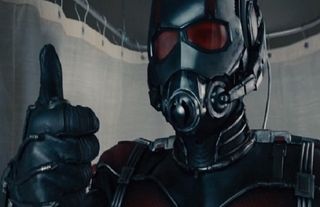 Ant-Man and The Wasp
Release date: July 6, 2018
Ant-Man was a huge gamble for Marvel Studios - relatively little-known hero, focus on comedy - but it seems to have paid off well enough for the studio to greenlight and fast-track a sequel to squeeze into the end of Phase Three. Paul Rudd, Evangeline Lilly, and director Peyton Reed will return.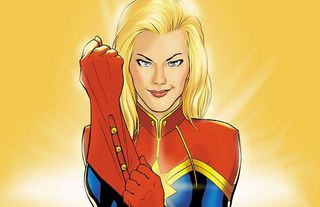 Captain Marvel
Release date: March 8, 2019
The first female-led movie in the Marvel Cinematic Universe won't be Black Widow, as many have hoped, but Captain Marvel. No word yet on who will play Carol Danvers, but the script is currently being written by Nicole Perlman (Guardians of the Galaxy) and Meg LeFauve (Inside Out).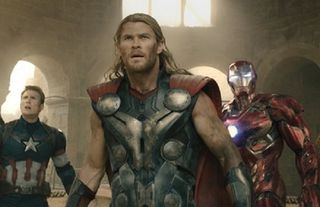 Avengers: Infinity War Part 2
Release date: May 3, 2019
This film will conclude the Infinity War, begun in 2018.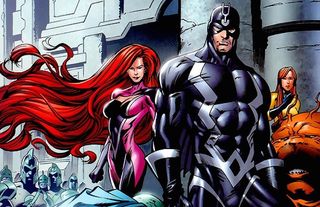 The Inhumans
Release date: July 12, 2019
Inhumans is in incredibly early development, without an official director, screenwriter, or cast attached to the project. Rumors were suggesting that Joe Robert Cole (Black Panther) was in talks to write the script, but those rumors have been denied. Inhumans will close out Phase Three of the Marvel Cinematic Universe, and while they've been mentioned on the Marvel TV show Agents of S.H.E.I.L.D., there's no telling whether there will be any crossover between the two.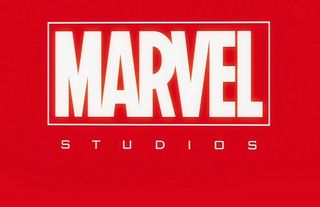 Three Unannounced Movies
Release date: 2020
Marvel has plans for three currently-unannounced films to hit in 2020, which will mark the beginning of Phase Four.