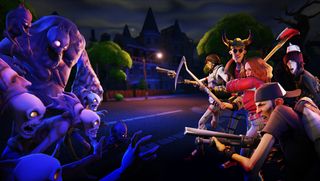 Fortnite is a third-person, online co-op shooter from Epic Games, the studio behind Gears of War and Unreal Tournament. Recently, design director Cliff Bleszinski revealed that this so-called social survival game will launch as a PC-exclusive, and be built on the company's latest tech, Unreal Engine 4.
With the studio hoping to begin beta testing in the first half of 2013, Fortnite could still be a long way off, but our minds are full of burning questions. We reached out to the team at Epic Games, asking for whatever comments they were willing to give on this new project. From that, weve assembled what we know so far, and what we think is coming from this exciting new multiplayer title...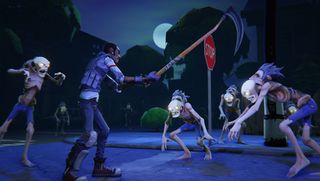 Theres a world to piece together
Gameplay in Fortnite is based around gathering resources to build structures that will keep your group safe when night falls and monsters come out in force. Its also been filled with hints about the nature of the games ghoulish enemies, and story of how this particular brand of apocalypse was unleashed upon the world.
"What we're hoping is that we have a lot of in-world storytelling that people can piece together and solve these mysteries, Cliff Bleszinski told Polygon. We admit it took us a while to notice that the Husks, the games skeleton/zombie-like enemies, had human skin hanging off of them. We always like to see how long it takes for people to realize theyre wearing human hoodies, Fortnite producer Tanya Jessen told us. Whether this is their skin from when they were alive, or theyre just wearing it like Edgar in Men in Black, well have to wait to find out.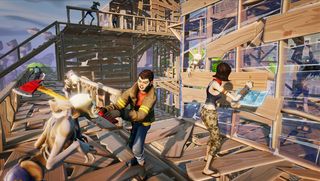 Building demands strategy
While Epic has yet to reveal the whole of Fornites gameplay, it seems that building a secure structure will be the only way to survive the dangerous night cycle. Keeping plenty of resources on hand to repair damage will be essential, but controlling choke points and creating smart firing positions will be just as important.
When building a structure, players will be able to choose the position of windows and doors. While were not sure what sorts of limitations Epic will place on this, being able to decide where friendlies can come in and out of, and where players will be able to fire at enemies from within the fort, will be a big source of fun and strategy. Epic told us that its toying with letting players determine the size of floors, the shape of staircases (curved or straight), the placement of railings, all things will play an important role in funneling enemies and defending a fort.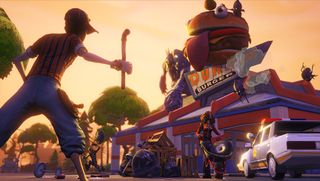 Weapons and equipment will determine your role
Epic is still being tight-lipped about whether Fortnite will have classes, and what aspects of equipment and gear will be persistent, but has confirmed that the items players carry will determine their ability to perform different tasks. While it seems like players can do a bit of everything, general gameplay roles seem along the lines of offensive, monster-killing players, scout-like resource gatherers and defensive players who build up and defend the home base.
Weve seen players smash things up with pipes and axes to gather raw materials. Epic has confirmed that keeping a stock pile of resources will be essential for surviving the nighttime. If your wall is half way torn down and you dont have any wood, you need to go and get some. Things like that are all going to be all part of the decisions you make as you play, we were told. Were wondering what other resources will be in play. Is that a gas can poking out of the wheel barrow in the screenshot above? Maybe its fuel for the generator that goes out in the games trailer below.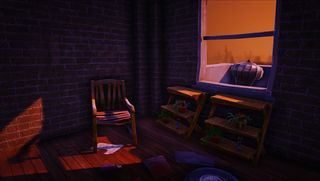 Its the first Unreal Engine 4 game
Epic recently unveiled Unreal Engine 4 and it looks amazing. At Comic Con, it was revealed that Fortnite would be the first game built on this new technology. Given that Gears of War was the proving piece for UE3, a stylized, unrealistic game like Fortnite is an interesting choice to debut this beefy new engine. While the game may not have the mountain ranges, lava or demon kings we saw in that demo, look at Fortnites lighting, textures and skyboxes. It may prioritize style and art direction over bump-mapping, but Fortnite is undoubtedly a next-gen game, and it will launch as a PC-exclusive.
However, if your computer is last-gen, dont worry. Theres still a good chance it can run Fortnite. Epic has said that scaling the technology to work on less-than-cutting-edge machines is a priority. That was a big driving factor for us in making the switch to Unreal Engine 4. Fortnite was always designed as a game with lots of different people getting together and playing to ensure UE4 not only made an amazing, working game but is also made to play on the PC you own today is incredibly important to us.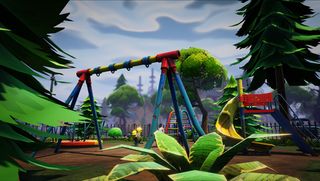 Itll be PC-only (at launch, at least)
Whenever Fortnite does release, itll be on PCs only, but UE4 is only partly to blame. Epic wants the freedom to tweak its title as it sees fit. We are looking at Fortnite as a living game. At some point were going to put it out there and take in all the feedback we receive and, on a very regular basis, put out updates as a direct response to the types of gameplay that players enjoy. The PC platform gives us great flexibility to do that.
With complaints about red tape and exorbitant patching costs on Xbox Live in the news lately, its easy to see where Epic is coming from. Also, looking at the way games like Minecraft and Team Fortress 2 have evolved along with their audiences, were excited to see what a team like Epic can do in this space. Still, we hope console players wont be out in the cold for too long. Is Epic waiting for the next generation of consoles to port Fortnite? Or do they just want to build the game up a bit before putting it on Xbox 360, PlayStation 3, maybe even the Wii U?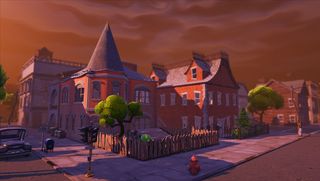 Its Tim Burton meets Pixar
A quick glance at art and screens from Fortnite will tell you that it doesnt look like the kind of games Epic is known for. There are no rocket launchers, robotic armor or muscly COG soldiers. Instead, characters look more like gawky teenagers, and the bad guys look like something out of Coraline or a creative and spooky Saturday morning cartoon.
The mantra for our art direction is Pixar meets Tim Burton with a splash of Looney Tunes, Epic explained. Colorful, creepy and stylized, Epic has promised that the cartoony-ness isnt just limited to the visuals. The games sound effects and animations will also have a stylized, comic strip effect.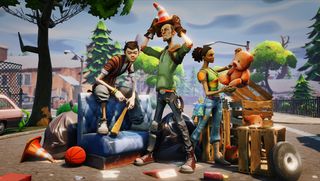 What do you want to know about Fortnite?
Thats all weve been able to shake loose about Epics new social survival title. Were beyond excited to see what these gaming industry groundbreakers can do with a living, evolving title like this. For anyone who went crazy over the tower defense elements added to Gears of War 3s Horde Mode 2.0, Fortnite looks it will be hours and hours of base-building bliss. So tell us, what are you still wondering about with Fortnite? Have your say in the comments below.
For more on the future of multiplayer shooters, check out Call of Duty Black Ops 2 multiplayer - What we want from the future fragfest. Or for some Dark Knight speculation, read Batman: Arkham City 2 - What we want to see in the Bat's future.