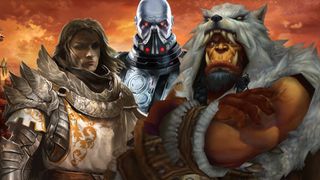 Choose your second life
Want a new MMORPG to consume your life? You've got loads of options. Quite simply, there has never been a better time to be a PC gamer. With the ascendancy of Steam, multiple publishers launching their own PC platforms, and Microsoft aggressively pushing their Windows 10 games initiative, players, developers, and resources are flocking back to the PC. Some of the best exclusives these days are launching on PC, and a large number of them are MMOs. Though the huge post-World of Warcraft boom may have faded a bit, the MMO market is still lively and thriving, and these are some of the best of the best you can jump into right now.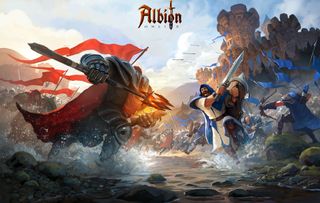 27. Albion Online
While the game is currently in its final beta, Albion Online deserves a spot on this list for its gorgeous, stylized visuals, exhilarating PvP, and fresh take on MMO crafting/professions. When you're not battling other players for territory and prestige, or plumbing subterranean depths and battling demons in search of rare materials, Albion Online offers serene island retreats where players can farm crops and animals, or customize their own unique homes.
Though it's still in its infancy, Albion Online is already a strong contender in a crowded market, and if continued development yields the same level of candy colored joy, it may well be a game we're playing for years to come.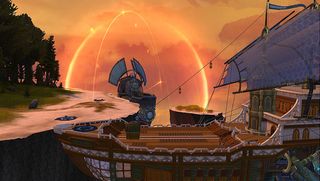 26. Allods Online
The one-sentence pitch for Allods Online is immediately fascinating: a fantasy MMO where players can pilot giant custom astral ships across the universe, exploring floating islands and battling other players space-faring vessels. The ships, which can be crewed by multiple players simultaneously, feature different stations that govern their functions - like navigation or gunnery - which can be upgraded or modified in a variety of ways. Though reaching the astral phase takes some time, the basic questing and dungeon delving are entertaining enough to keep players hooked, and the visuals are easy on the eyes.
Allods also tosses in some large-scale, frenetic PvP combat and a robust guild system to add some long-term appeal to what's already an engaging formula. The latest expansion, Immortals, adds new Allods, the eponymous islands floating in the astral, and several new factions called Orders to which players can pledge their allegiance.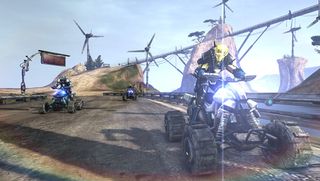 25. Defiance
The fact that Defiance is any good is practically miraculous. Developing an MMO shooter based on a SyFy original television series sounds like a recipe for disaster, but somehow Trion Worlds was able to deliver an excellent game with a lot of cool hooks. It helps that the world of Defiance is an interesting one, the result of a curious set of circumstances. Earth has been rendered almost unrecognizable by the accidental deployment of alien terraforming technology, and a long war with the aliens responsible has left both sides on the brink of collapse. Factions have splintered off and in many cases aliens and humans have banded together in the desperate struggle for survival.
While SyFy axed the television show back in 2015, the MMO lives on, continuing to succeed on the strength of its combat mechanics, satisfying character progression, and the its absolutely massive armory of weapons and gear. It's the first MMO weve played that makes shooting guns in PvE feel viable and fun, and it now also includes some surprisingly effective melee weapons.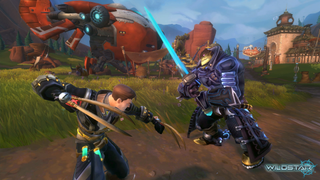 24. WildStar
For an MMO that launched in 2014, WildStar sure adopts some pretty archaic systems. Hardcore raid attunement? Check. Gated daily quest chains that make rep grinding a pain in the ass? Super check. Ultra grindy quest system? Afraid so. Thing is, you won't mind very much because its action-oriented combat system is so damn fun. Use an ability, and a telegraph reticule appears on the ground.
So long as the thing you're trying to kill remains in that telegraphed area, you'll hit it. This puts a huge emphasis on active dodging and smart skill use, meaning fights never get dull. Plus, every class in the game is incredibly versatile, as all of them can fulfil at least two of the three roles in the holy trinity of DPS, tanks, and healers. While the game has run into financial woes of late, cancelling a planned expansion into China and laying off a large part of its development team, it's still alive and kicking in North America and Europe. Play it while you can.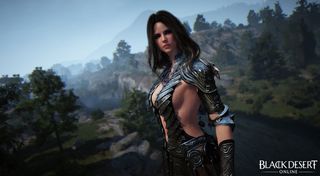 23. Black Desert Online
A Korean MMO that launched in the US behind a lot of fanfare, Black Desert Online was able to mostly deliver on the hype with its snappy action combat and interesting property management elements. Alongside the standard leveling and questing, BDO offers players and guilds the opportunity to become medieval slum lords, buying up buildings and setting their function as residences or crafting repositories, or even taking wholesale control of entire cities.
While some of these mechanics were a bit clumsy or unavailable at launch, BDO is a game that's taken full advantage of the long lifespan of most MMOs and has continually improved over time. On top of which, its one of the best looking of the modern crop of MMOs to come out of the east, which is to say its one of the best looking MMOs available period.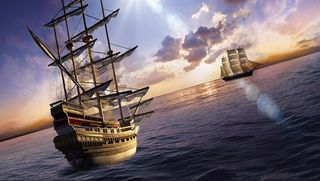 22. Uncharted Waters Online
I was delighted when I discovered that Uncharted Waters, one of my favorite games of the 16-bit era, was getting an MMO sequel, especially when it turned out to be a high-quality, entertaining high-seas romp. Uncharted Waters Online does an excellent job of capturing the best parts of pirate games and naval sims, all inside an unobtrusive online architecture. The combat, both on land and at sea, is engaging, but the real appeal of UWO is its depth.
It eschews the traditional monotonous grind of most standard fantasy MMOs, in favor of multifaceted systems for trading, banking, exploration, and adventuring. UWO is a game that could easily absorb weeks of your time without even beginning to expose its many layers of hidden complexity. And features keep rolling out; a new year means new ships, new outfits, and new weapons, both personal and shipborne.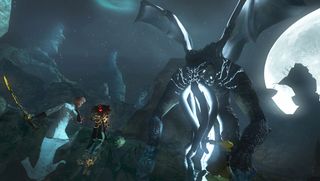 21. The Secret World
The Secret World is a game defined in large part by its setting, which reads like every conspiracy theory crackpots dream come true (or their worst nightmare realized). Secret societies, mythological creatures, and evil cults define a world shrouded by mystery and bursting with supernatural horrors. Propping up the setting and story is some killer sound design, which successfully ratchets up tension and gives the games events a certain dramatic sweep.
In fact, one of TSW's strongest features is its dedication to storytelling. Instead of the standard MMO trope of letting players queue up a practically unlimited number of quests - which leads to lots of mindless fetching and slaying without any sense of overarching purpose - The Secret World focuses on a tight handful of quests at a time, all with clearly defined objectives. This narrow focus helps emphasize narrative and points a spotlight at the games writing and atmosphere, which is of a fairly uniform high quality.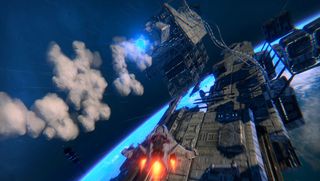 20. Star Conflict
As a space sim MMO, Star Command has naturally drawn a lot of comparisons to the giant in the niche: EVE Online. Those comparisons aren't necessarily just, however - while Star Conflict does share some very fundamental DNA with EVE, it stands apart by being much more focused on high-tempo, responsive combat. Star Conflict is less spreadsheets and corporate intrigue, and more fast-paced blood baths and massive explosions.
That said, Star Conflict does boast a robust character progression system and tons of tantalizing loot by way of implants and ship upgrades. Its also a beautiful game, rendering the vastness of space and some fantastic-looking spacecraft in gorgeous detail. When gazing at the lush visuals, you're likely to forget that its entirely free-to-play.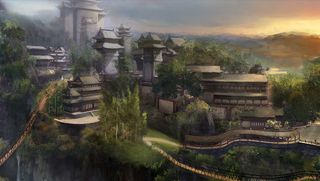 19. Age of Wushu
Age of Wushu immediately stands out by virtue of its unique premise: a deep simulation of Chinese martial arts through the lens of classic action films. Age of Wushu is less Bruce Lee and more Crouching Tiger, Hidden Dragon, focusing on spectacular superhuman feats traditionally only possible through the magic of wire-fu. What isn't immediately apparent from this top line description, however, is the depth and intricacy of some of Age of Wushu's systems.
While combat (especially against other players) is obviously a central focus, crafting disciplines like calligraphy offer a nice distraction by way of simple mini-games. Even the activity of your character while you're offline can have important effects, like improving your skills, or can lead to being kidnapped and ransomed by other players. Age of Wushu is a beautiful rendering of an age and a setting we so rarely get to see in games, one that's easy to fall into and want to thoroughly explore. With a sequel is in active development, there's no better way than to whet your appetite than with the charming original.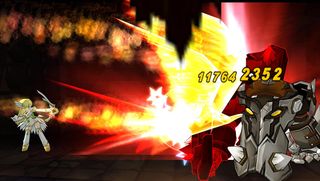 18. Elsword Online
Elsword Online manages to distinguish itself in a crowded marketplace on the strength of its snappy, side-scrolling combat and pretty cel-shaded graphics. It's a beautiful game, trading on hand-drawn cutscenes and character designs that fall somewhere between cartoony and chibi to evoke the manga series on which it's based. Instead of the traditional handful of generic classes, Elsword lets players choose named characters as their avatars and then evolve those characters to suit their play style.
While standard fantasy tropes are represented in the class system (fighter, mage, ranger), Elsword also includes more exotic choices, like Eve the Queen of Nasod, who can summon robot minions to battle at her side. The combination of kinetic combat and vivid graphics make Elsword a highly engaging experience with a ton of personality.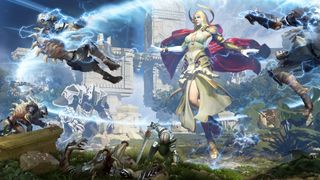 17. Skyforge
Why play as a lowly minion in a vast world full of other loot-grinding peers when Skyforge lets you create your own god? You begin your apotheosis as an immortal warrior, gaining loyal worshipers, and ascending to godhood in a technologically-advanced sci-fi world. Yeah, all those words don't usually go together, but stick with us, here.
Skyforge strives to simplify many of the typical MMO systems, allowing players to change the class of their character at any time, in order to make sure matchmaking goes off without a hitch, and does away with classic level progression. Instead of leveling up, characters grow through a prestige system that determines a player's power level based on general stats. With the changes to the traditional MMO systems, a fascinating sci-fi world, and action-oriented combat, Skyforge offers a nice diversion from other MMOs tedious grind.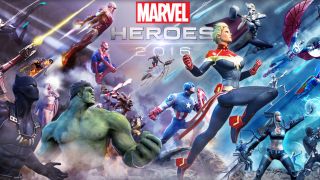 16. Marvel Heroes
With Marvel (and by extension) Disney's dominance of virtually every entertainment medium, it was inevitable that eventually their empire would extend into the MMO realm. What is fairly surprising is that the resulting game (after some careful iteration, and a fairly massive overhaul earlier this year) is of such high quality and enduring appeal.
The game, which is free to play and now allows players to sample any of the starter heroes, combines Diablo-esque action-RPG trappings with the depth of a complex MMO (and, of course, all the colorful characters and melodrama of the Marvel Universe). While seeing 30 Captain Americas running around in a hub zone can be jarring, the experience of actually playing as your favorite heroes is satisfying enough that you'll readily forgive some of the seams in the canon.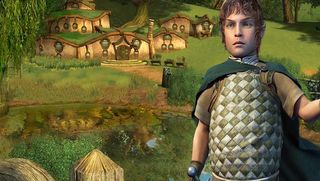 15. Lord of the Rings Online
As the granddaddy of fantasy settings, Middle-earth has a storied pedigree and a massive, rabid fan base that must be very intimidating for developers. It's quite an accomplishment then when a game like Lord of the Rings Online manages to encapsulate that setting in a way that appeals to the most hardcore diehards while also being slick and accessible enough to lure in newcomers. LOTRO has been continually expanded on and updated throughout its existence, including a transition to a free-to-play model.
On top of genre standards like crafting and questing, players are able to purchase and decorate homes in one of four districts, all of which provide easy access to banking, healers, bards, and other amenities. LOTRO also includes unique modes like Player vs. Monster Player, which allows gamers to step into the shoes of an orc, warg, or other servant of Sauron. LOTROs diversity of gameplay and high level of polish show its roots as a premium MMO, and it continues to pile on fun new content. The game is currently transitioning from its original developer Turbine to its new home at Standing Stone Games, but the new team promises an uninterrupted experience and a recommitment to further development.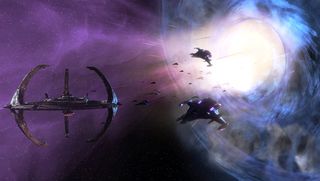 14. Star Trek Online
Star Trek Online continues to be one of the most intriguing MMOs around not only because of the strength of its license but also because of the unique and varied gameplay on offer. One part third-person shooter, one part naval simulator in space, STO is a game that will reel you in with its spaceships and aliens but keep you hooked with consistently fun gameplay.
Fans of the television series and films will find a wealth of familiar elements that manage to be as fun to encounter and explore as they sound. Battling borg cubes, walking the promenade on Deep Space Nine, or beaming down as part of an away team to exotic planets are all great examples of fan service done right in STO. The latest expansion, launching at the end of January, promises new story content around an unexplored sector of the Alpha Quadrant, and a handful of new limited time events and mini-games.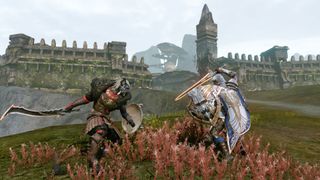 13. Archeage
If you want to lose yourself in a medieval fantasy world in which you can do pretty much anything, Archeage is where you want to be. You can be a powerful warrior, wading your way through battles with a giant sword and a group of companions at your back, or you can focus on the economics of the world as you take on the challenges of farming and trade. You can even become a pirate that raids traders and plunders loot.
Archeage also has a huge focus on mounts and travel. Not only can you gallop across it's massive world astride wild fauna like lions and deer, you can take to the air and sea. Players can call upon everything from rowboats to warships to sail the oceans, and aerial modes of transportation like gliders and airships. Archeage continues to show the dedication (and ample resources) of its developer Trion in its polish and longevity.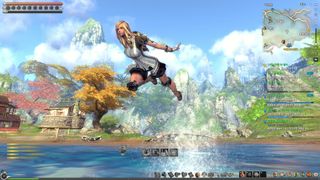 12. Blade and Soul
After a slightly bumpy launch (which in fairness happened to most of the games on this list) in January of last year, Blade and Soul quickly righted the ship and established itself as one of the premier titles in the action-MMO space. The game drops players in an Asian fantasy world based on ancient China, allowing them to become powerful martial arts warriors that use everything from their fists to magic, battle axes, and swords.
Blade and Soul is deep with a full suite of MMO features to keep you busy over the long run. On top of ranking up your character with new skills and equipment as you progress through the story, you'll be able to take part in faction conflicts, PVP duels, and co-op dungeon quests, and new season events and expansions are constantly rolling out new costumes, weapon skins, and other content to keep the action fresh.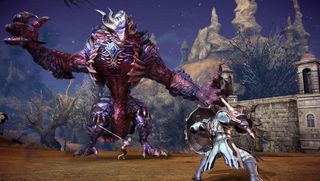 11. Tera
Often cited as the pinnacle of action MMOs, Tera continues to provide some of the most responsive and dramatic combat anywhere. Underpinning the excellent, skill-based combat is a diverse batch of races and classes, all with different play styles and abilities. One of the strongest aspects of Teras character creation system is the way that all of the classes are universally compatible with all of the races, leading to a remarkable breadth of interesting combinations.
A big part of the appeal of Teras trademark combat is how gorgeous it looks, backgrounded by beautiful art and with detailed, attractive models and animations. Tera is a lovely game that, most importantly, looks fantastic in motion, especially when groups of players are pitted against some of the giant monsters lurking in its beautifully rendered environments.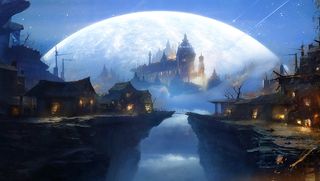 10. Aion
Like Allods Online, Aion has a pretty easy, one word pitch: flight. The flight in Aion, however, isn't just a gimmick or a traversal mechanic; instead, it's a core feature that plays a critical role in PvP combat. In the game's excellent PvP arena, the Abyss, flight adds a dynamic layer of strategy that elevates the combat above many of its competitors.
The way the flight is throttled and the way it opens up another dimension of space during a fight make it a meaningful addition to already engaging combat. For a game that came out in 2009, Aion continues to be visually striking, especially in the environment and enemy designs. And even seven years from its original launch, Aion continues to evolve and bolt on new areas to explore and lore to absorb.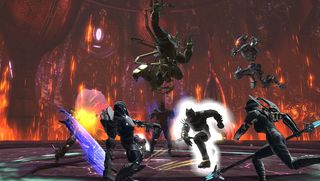 9. DC Universe Online
While DC Universe Online only just hit Xbox One recently, it's been available on PC now for a staggering six years, and continues to lead the pack of superhero MMOs. Its access to DC Comics massive stable of highly recognizable, iconic characters means players eager to play alongside legendary heroes like Superman and Batman won't be disappointed, but DCUO wisely allows users to create unique heroes with custom abilities.
Also distinguishing it from games like (the now defunct) City of Heroes, or Champions Online, DCUO eschewed tab-targeting for action combat, a prescient move that makes battering enemies up feel a lot truer to the source material. Add in an interesting story about an alien invasion and some cool gear and leveling options and DCUO is a winning formula, especially now that it's free to play. And the 6th year anniversary event just launched, giving players new incentive to jump into this kinetic comic book world.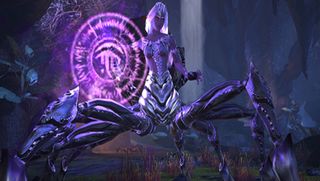 8. Neverwinter
One of the most beloved settings in the Dungeons and Dragons catalogue, the Forgotten Realms rest on a foundation of decades of highly embroidered fiction and best-selling novels. A series of events centered on the venerable city of Neverwinter have reshaped the world of Faerun, and Cryptic Studios capitalizes on this exciting transitional period in one of this years best new free-to-play MMOs. Neverwinter captures some of the unique flavor of the Forgotten Realms while focusing on fast-paced combat and mechanics borrowed from the tabletop version of Dungeons & Dragons.
Wizards and priests, long relegated to the back of adventuring parties, now sport the ability to output some impressive damage on top of their buffing and healing abilities. At the same time, bruiser warriors gain the benefit of powerful spell-like abilities, further blurring the lines between classes. Neverwinter does an excellent job of propelling players forward and keeping the action fresh, while ensuring that background systems like invoking and crafting aren't given short shrift.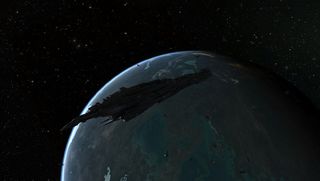 7. EVE Online
Still the preeminent space MMO and source of some of the best anecdotes in gaming, EVE Online succeeds by focusing on a handful of elements and doing them exceptionally well. On top of their meticulous simulations and systems, CCP also does a tremendous job of listening to its dedicated community and responding appropriately, to the point that subscribers are often integral to the decision making process.
Described dismissively as spreadsheets in space by detractors, the criticism points to one of EVEs greatest strengths: its thriving, realistic, player-driven economy. EVEs corporations and alliances take their business very seriously, to the point that in-game intrigue has on occasion spilt over into the real world. For depth, nuance, complicated diplomacy, and sprawling space battles, nothing compares to EVE Online.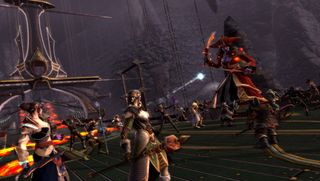 6. Rift
Rift is another great example of some of the most familiar elements of MMORPGs done exceptionally well. Trion takes standards like character building and streamlines them, innovating just enough to make Rift distinct from similar games while adhering to an "if it ain't broke" approach to design. In the case of leveling skills, for instance, players choose up to three souls that function like skill trees, and can then decide if they want to spread points around multiple trees or focus all of their character growth into one.
The game's eponymous events, the opening of Rifts, provide world events that scale based on the number of players in a region. The appearance of these inter-dimensional portals does a good job of fostering an us vs. them mentality in players and helps contribute to a feeling of community absent in most MMOs. The dramatic consequences of these invasions, like the deaths of NPCs and even quest-givers, can ripple across the game world and have substantial impact, imparting a sense of player agency over the virtual world they're inhabiting.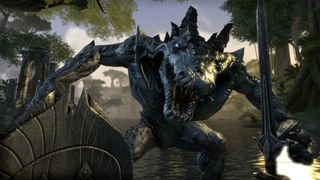 5. Elder Scrolls Online
Players have explored discrete portions of Tamriel in the other Elder Scrolls games, but Elder Scrolls Online offers up almost the entire continent to explore and plunder. And the new One Tamriel update offers up every area in the game to newcomers and veteran alike, removing the level requirements that previously hampered exploration.
The game world is massive, giving you plenty of dungeons to spelunk, enemies to defeat, and characters to meet, but what may be of most interest to you is how much ESO feels like you're playing an Elder Scrolls game. ESO has all of the MMO tropes to suck up your time like crafting, loot hording, and raiding, but the action-oriented combat system and an optional first-person camera perspective gives the game that Elder Scrolls feel. If you've done everything in Skyrim and are looking for more, Elder Scrolls Online is definitely what you're looking for.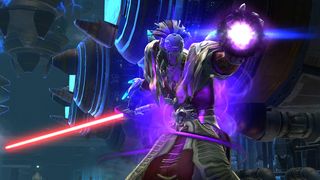 4. Star Wars: The Old Republic
Coming from the veteran storytellers at BioWare, it's no surprise that the focus in SW:TOR is on narrative. Fully voiced cut-scenes, fleshed out characters, and plots-within-plots have led some critics to laud the stories in The Old Republic as better than anything in the prequel trilogy of films (and, as a bonus, there's nary a Jar Jar to be found). The Old Republic lets players engage in their favorite Star Wars power fantasies as noble Jedi or treacherous Sith, unrepentant smugglers or ruthless bounty hunters.
There are few things as satisfying as building a badass lightsaber or a lethal blaster and then cutting a swath through the alien races of the Star Wars universe. A steady stream of updates adding new stories, pets, weapons, and other top-notch content have made The Old Republic one of the most attractive games to delve back into, even if, like us, you'd taken a break since launch.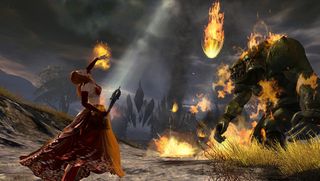 3. Guild Wars 2
Unlike so many entries in the MMO genre, Guild Wars 2 doesn't try to best World of Warcraft at its own game, instead striking out in interesting new directions with divergent ideas about how online games should play. It freshens tired MMO conventions in novel ways, and eliminates the subscription model in lieu of a free to play model that never feels suffocating. Guild Wars 2 also benefits from dynamic events that give weight to players' actions: a town you've ridden of its ogre persecutors might later find those same ogres regrouping in nearby caves or constructing siege equipment to retake it.
Actions in Guild Wars 2 have consequences that are reflected in meaningful ways in the game world, which gives developers the opportunity to reflect events as they might in a single-player game - an almost unheard of luxury in MMOs. The result is a game world that feels reactive and alive, and makes leveling and questing feel more like an adventure and less like a grind.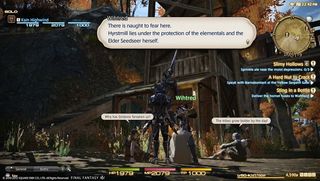 2. Final Fantasy 14: A Realm Reborn
In its original state, Final Fantasy 14 was a disaster. Its interface was impossible to navigate, it had a weird fatigue system that punished you for playing for more than an hour at a time, and even if you were willing to look past its glaring problems, it was a buggy, glitchy mess that was practically unplayable. Unwilling to let the 14th entry in its storied franchise go down as the worst in gaming's history, Square Enix spent two years rebuilding FF14 from the ground up.
The result - version 2.0, aka A Realm Reborn - is utterly beautiful. Gone are many of the issues that plagued FF14 at launch. Its world is gorgeous, its quests fun, and it's jam packed with nostalgic references to Final Fantasy games. It also boasts one of the deepest class systems around thanks to the ability to level every class and crafting profession on a single character, and enjoyable public quests promote teamwork. FF14: ARR may not bring anything new to the table, but its tight design and ridiculous level of fan service makes it impossible not to love.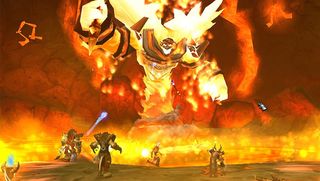 1. World of Warcraft
Though many have tried, none have yet succeeded in toppling the king. World of Warcraft continues to succeed in large part because Blizzard is never content to rest on their (cash padded) laurels. New features are constantly being introduced to the world's largest MMO, and with the practically unlimited funding that millions upon millions of subscribers provide, it's difficult for even the scrappiest competitor to keep pace.
Farming (of the agricultural rather than loot variety, though the latter is certainly present as well), match three puzzle games, pet battles, a Plants vs. Zombies mini-game, and an unbelievable wealth of other content in iterative patches and full blown expansions continues to ensure WoWs place at the top of the heap. Every time subscription numbers start to slip, a new expansion, fully laden with new delights, shuffles onto stage and sucks all of the addicts back into WoWs orbit. Legion perpetuated this trend earlier this year, with its massive new areas, class specific quest lines, and brilliant evolution of daily quests, the world quests system. Until something both revolutionary and remarkably polished steps in to siphon off some of those diehards, the end of WoW's reign is nowhere in sight.