There's no point lying to yourself: gaming is an expensive hobby. Dropping $60 on the newest release can make your bank account wince, and sometimes it can feel like you have to play it until your fingers drop off to get your money's worth. But all is not lost! There are plenty of quality free games out there for console and mobile. Some you can even pad out with more goodies via in-game purchases, or you can bask in the satisfaction that you're having a ton of fun without spending a single penny (psst - if you're a diligent subscriber to PS Plus or Xbox Live Gold, you get two free games each month. Just saying).
We've rounded up the 25 best free games available on console and mobile right now. If you like shootin', fightin' or platformin', there's plenty to keep you busy, plus, yes, there are a handful MMORPGs (but you'd be better off checking out our complete list of best free MMORPGs).
31. Battle Islands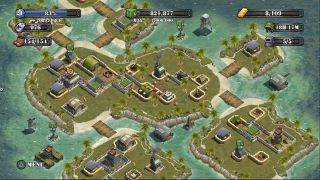 is probably the cutest depiction of WWII-era Pacific Theater warfare you'll ever see. The RTS puts you in command of US forces as you attempt to build your military might and conquer as many islands as possible. It plays like most classic RTS titles, requiring you to gather rare resources, build strategic bases, and amass an army of tanks, troops, and aircraft. With a challenging single-player campaign and online multiplayer matches, Battle Islands has everything you'd want in a strategy game - all wrapped up in an adorable, cartoony package.
30. Tekken Revolution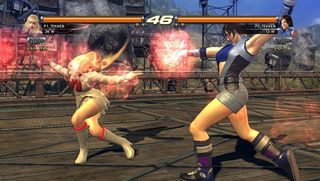 We never thought we'd see the day fighting games became free-to-play, but Tekken Revolution on the PS3 has broken down the doors on that concept. On the outset its basically a Tekken arcade mode: pick a character, fight either A.I. or online opponents, rinse and repeat. However, the coin system only allows for a certain amount of plays at a time, regenerating after a period of time, and characters can be upgraded by collecting skill points, which can then boost stats like power (strength), endurance (defense), and Vigor (affects critical hit percentages). It's limited Tekken, but it's still Tekken, and it's free Tekken to boot. This is the perfect way to get a small taste of the genre if that's all you're looking for.
29. APB Reloaded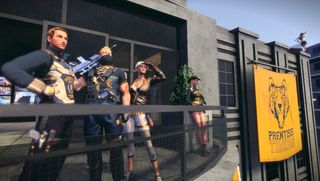 The cops-vs-criminals shooter has gone slightly mad since launch. You show up for the shooting, which is competent and competitive, but stay for the lunacy of watching characters dressed up in all kinds of crazy outfits charging around the city. The way combat works is fantastic: you choose to be either cop or criminal and gain notoriety based on your actions within the MMO-sized city. Become well-known and more opposing players will try to attack you because they'll get a larger reward for taking you down.
28. Trove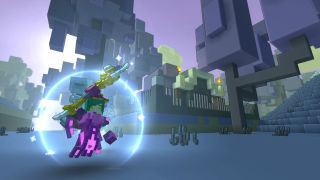 Think of Trove as a free MMO echo of Minecraft, with the addition of dungeon-delving and insanely customisable gear. On PS4 and PC and currently in beta, Trove has a bunch of classes to choose from which are just as wonderfully weird as they sound: Chloromancer (plant-controlling mage who doesn't actually raise plants from the dead), Lunar Lancer (a fox with a spear), Neon Ninja (pretty self explanatory, that one), to name a few. You can build your own house and mine for minerals, but the bulk of the game is based on venturing into blocky dungeons and killing bosses such as Sundae Cenobites, Wight Kings, and Saloonbot Mayors. Give it a go and you'll find yourself feeling at home in its distinctly cube-ish world.
27. AirMech Arena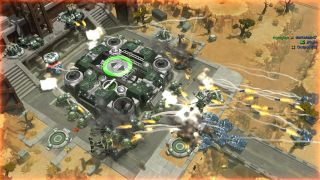 AirMech Arena blends real-time strategy elements with the competitive MOBA framework. You take control of your Transformers-esque, aircraft-to-mech hero unit with the goal of constructing a base, building an army with a multitude of tanks and foot soldiers, then sending them off to destroy your enemy's fortifications. Whether you're taking on AI opponents or online players, winning a match becomes a balancing act between building up your units and reinforcements or just wading into the battle yourself with your almighty AirMech.
26. Blacklight: Retribution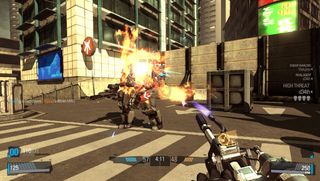 Take the highly popular Call of Duty multiplayer model, chop it out, turn it into its own game, and you have Blacklight: Retribution in a nutshell. All of the main game modes are here, including Deathmatch, Capture the Flag, Domination, and more. That's not to say that this game does nothing original; the HRV mechanic that shows a player everything from weak points in a wall to the location of the enemy is interesting. But you can't shoot while it's in use, making it very dangerous. Also, in-game weapon depots allow for mid-match upgrading, so a bad loadout choice won't always be a death sentence. Best of all, it costs nothing to jump in, so shooter fans on PC or PS4 should give it a whirl.
25. War Thunder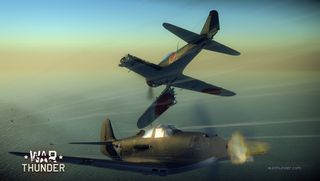 World of Warplanes isn't the only game to feature some serious dogfighting. War Thunder also controls the skies with its massive open-air battles and dozens of selectable planes. Along with the multiplayer options, War Thunder offers a few things for the individual player to enjoy, like solo missions and dynamic campaigns. Best of all, future updates boast that War Thunder will allow us to fight by land and sea in addition to the air we already know. Wargaming took two games (and a third on the way) to give us these options; War Thunder hopes to do it in one stop. The World of Tanks and Warplanes have some real competition here.
24. Dead or Alive 5 Last Round: Core Fighters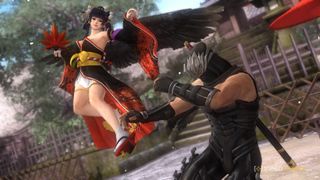 The Core Fighters version of Dead or Alive 5 Last Round is a free taste of the 3D fighter that's available on the PS4 and Xbox One. In Core Fighters, you only get access to four characters, but just about every game mode is open to let you train up. Downloading the free version is an easy way to test out the game and if you end up getting hooked, you can expand your options as you like by purchasing additional characters and extra features.
23. Killer Instinct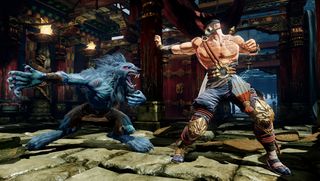 Killer Instinct made its triumphant return to the gaming world when the Xbox One launched, but it eschewed the normal fighting game format in favor of something entirely new. You can download Killer Instinct right now and play to your heart's content, though you'll only have one character available to you. That may sound like a drag, but it doesn't stop you from getting a taste of what the new Killer Instinct is all about. Once you see the wicked combos and crazy fighting action the game is capable of, we it's all you'll need to be hooked. Plus Jago is pretty awesome, so it's not like you're getting stuck with a bad character either.
22. Robot Unicorn Attack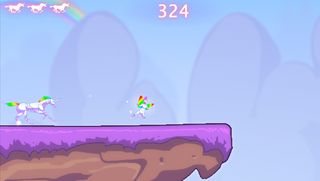 Do not underestimate Robot Unicorn Attack. The ingredients are all wrong - colorful, sugar-rush worlds, a looping electro soundtrack, and the limited appeal of an endless running game - and yet this is one of the best games you'll find on Android or iOS. After just one go, you'll be enraptured by its catchy presentation and moreish gameplay for hours. It'll get its hooks into you. And the best part is that there are loads of different variants, including a Heavy Metal version (yes, really).
21. Hustle Kings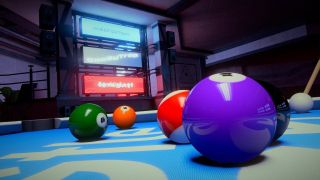 This exclusive PS3 title just recently made its way over to the PS4 for the price of free. In Hustle Kings you play a straightforward game of pool, without any of video-gamey frills like powershots or special trick moves. Think of it as a pool simulator with realistic ball and shot physics that real pool sharks should enjoy. The free version of the game allows you to take on other players online in a standard game of 8-ball, but if you want to play any couch co-op or dig into additional game types, you'll have to buy in to the Exhibition packs.